With it's immense popularity, people have been clamoring for a reprint of Fury of Dracula. Well… good news, everyone! Come see what's Inside The Box with Adam and JR!
Since being so hard to find for so long, imagine the delight when WizKids announced they would be releasing a new 4th edition. The latest edition keeps the same gameplay and art style, but makes improvements in the rule book (which was needed), larger poker sized cards and fully painted miniatures!
Fury of Dracula 3rd Edition was released in 2015 and was an immediate hit. On top of great gameplay, excellent theme and story telling capability, the game gained some additional popularity through unconventional means.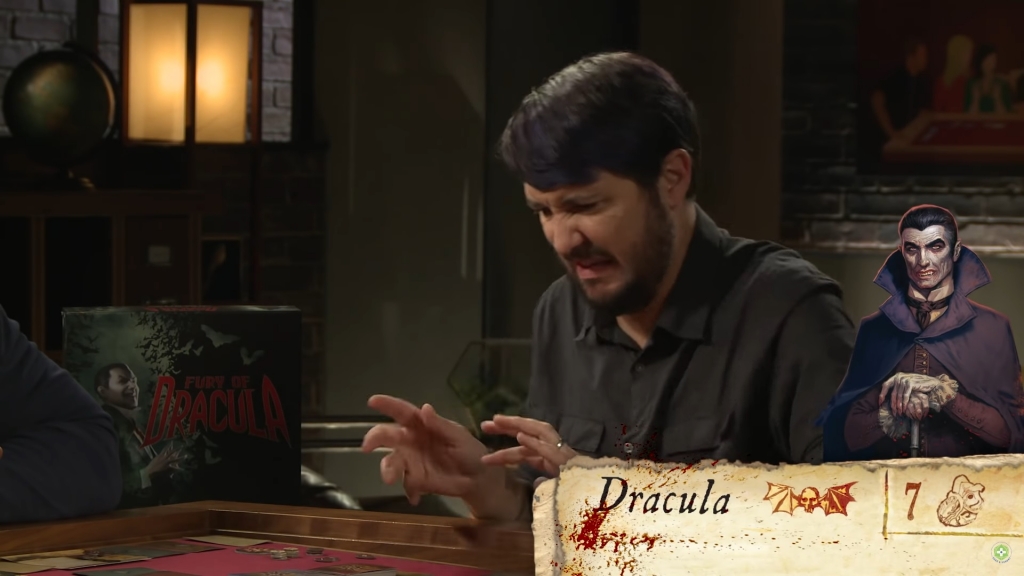 Seriously though, I miss this show.
The attention is well deserved, however. Fury of Dracula uses one of my favorite gameplay mechanics: asymmetrical gameplay. And it does it maybe the best of any game out there. Feel free to let me know your favorite asymmetrical games in the comments.
The overall goal is simple. For the humans: kill Drac. For Drac: have that not happen. What makes Fury of Dracula stand out, in my mind, is the balance of power. Each side has very specific things they are good at and very glaring weaknesses. So it makes it clear what each side wants to make sure they can achieve.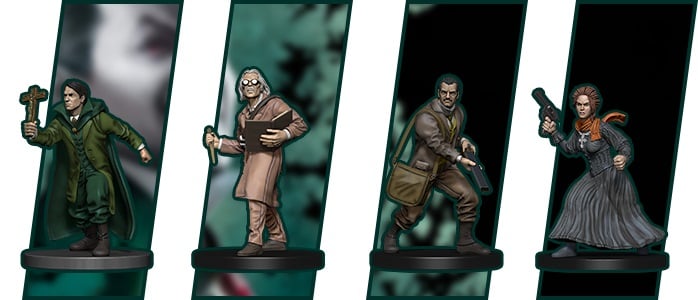 Especially in the case of Fury of Dracula, teamwork is crucial for the Hunters. Dracula's movements are hidden and can trigger in-game effects, if the Hunters don't work together. What I like about this system is it mimics things like the Mythos phase from Arkham Horror and Edritch Horror, but does so at the control of a player. This allows Dracula to tune the crumbling weaknesses of the Hunters in order to slow them down most effectively. It's great.
From WizKids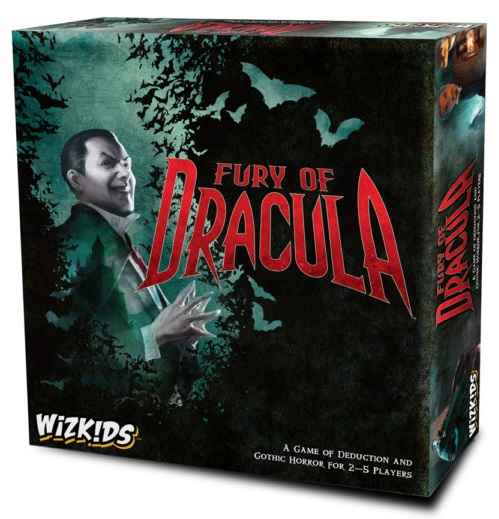 It is 1898. London has returned to peace for eight years following Count Dracula's thwarted plans, or so they thought…

In Fury of Dracula, one player is Count Dracula secretly traveling the European countries, turning humans into vampires with his gruesome bite, and laying deadly traps for those hunting him. The Count's opponents are the Hunters who must find the bloodthirsty villain and destroy him before his undead thralls claim the night as their own.

This WizKids print of the classic hidden movement vampire hunt includes a new and improved rule book; larger, poker-sized cards; and fully painted figures for Dracula and each of the Hunters. This updated and improved version of this thematic classic is a perfect addition to any board gamer's shelf!
2 – 5 Players
120 – 180 Minutes
Ages 14+