It turns out horses can climb ladders, but only if they're half human–find out how, and what exactly is going on with the Artificer, inside.
The Artificer, one of the most asked-about classes introduced via Unearthed Arcana, is still in the works according to lead rules designer Jeremy Crawfor, who took to Twitter today with news that we probably won't be seeing it in an Unearthed Arcana this month (or next if you're a betting reader), but reassurances that it still is in the works.
We're still tinkering with the artificer, amid our other work. We'll release a new version of the class when it's ready for another round of feedback, and we're ready to act on that feedback. #DnD https://t.co/jiH98JIMbB

— Jeremy Crawford (@JeremyECrawford) November 5, 2018
This is reassuring, as the Artificer has been absent from the public eye since July when D&D Creative Director Mike Mearls announced that a draft of the class was ready to start going through the editing/revision process. We know from experience this can take a while, but it does mean that everyone's favorite tinkering class is still getting…tinkered…with. Hopefully this means we'll see something in the early stages of next year–after all, we're getting a new setting book in 2019, and both Crawford and Mearls have said that they'd only add stuff to the game when there was something to work them in with.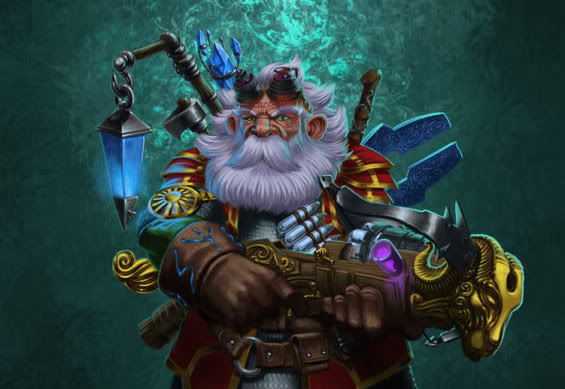 Which many have interpreted to mean something like a Dark Sun or other setting introducing Psionics. Or Artificers. Mearls has been hard at work on Psionics, though he did take a break to infest everything with Spiders. But we haven't heard much about the Artificer. When it was last featured back in 2017, it was clear the class needed a little bit of work, with a scattershot blend of subclasses that did give it a wildly different playstyle, but left it a little directionless.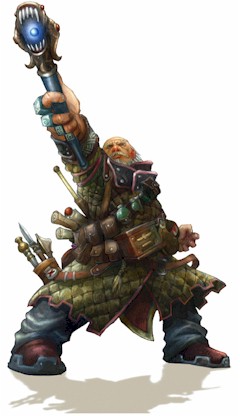 We'll be keeping you updated on more Artificer news as it develops. But I would be remiss as a D&D enthusiast if I didn't mention the single most important Ravnica spoiler we've had. Forget the guilds, forget the other playable races, forget even the potential of new spells out there. None of that matters. Horses can climb ladders. All they need is human arms to do it.
How a monstrous centaur climbs a ladder is up to the DM.

The playable centaur in "Guildmasters' Guide to Ravnica" includes a rule for climbing. #DnD

— Jeremy Crawford (@JeremyECrawford) November 5, 2018
That's right, in the Guildmaster's Guide to Ravnica, you'll be able to play a Centaur, and you'll be able to climb any ladder you see, not just the corporate one. Annnd there's my next character. Centaur (Corporate) Raider.
While I prepare to confront the unstoppable horse menace, remember, the Guildmaster's Guide to Ravnica is out November 13th in a Game Store near you, and November 20th everywhere else.