There was some BIG reveals at the Vigilus Open Day and one of those was the new MASSIVE Warbringer Nemesis Titan. Today we're getting a better view of this new Titan for the tabletop!
In case you missed the news from the weekend (due to a turkey induced coma or a busy shopping weekend) Forge World announced that they were adding a new Titan to the roster. And no, this isn't for Adeptus Titanicus – this model is at the Warhammer 40,000 Scale! Get ready for a new toddler-sized monster to stomp across the tabletop with the new Warbringer Nemesis Titan!
The Warbringer Nemesis Titan is a dedicated Titan hunter, sporting a truly immense quake cannon designed to take down enemy god-machines at range. Used during the Great Crusade against various Titan-scale xenos constructs, the Warbringer Nemesis came into its own during the Horus Heresy, as Titan war became commonplace.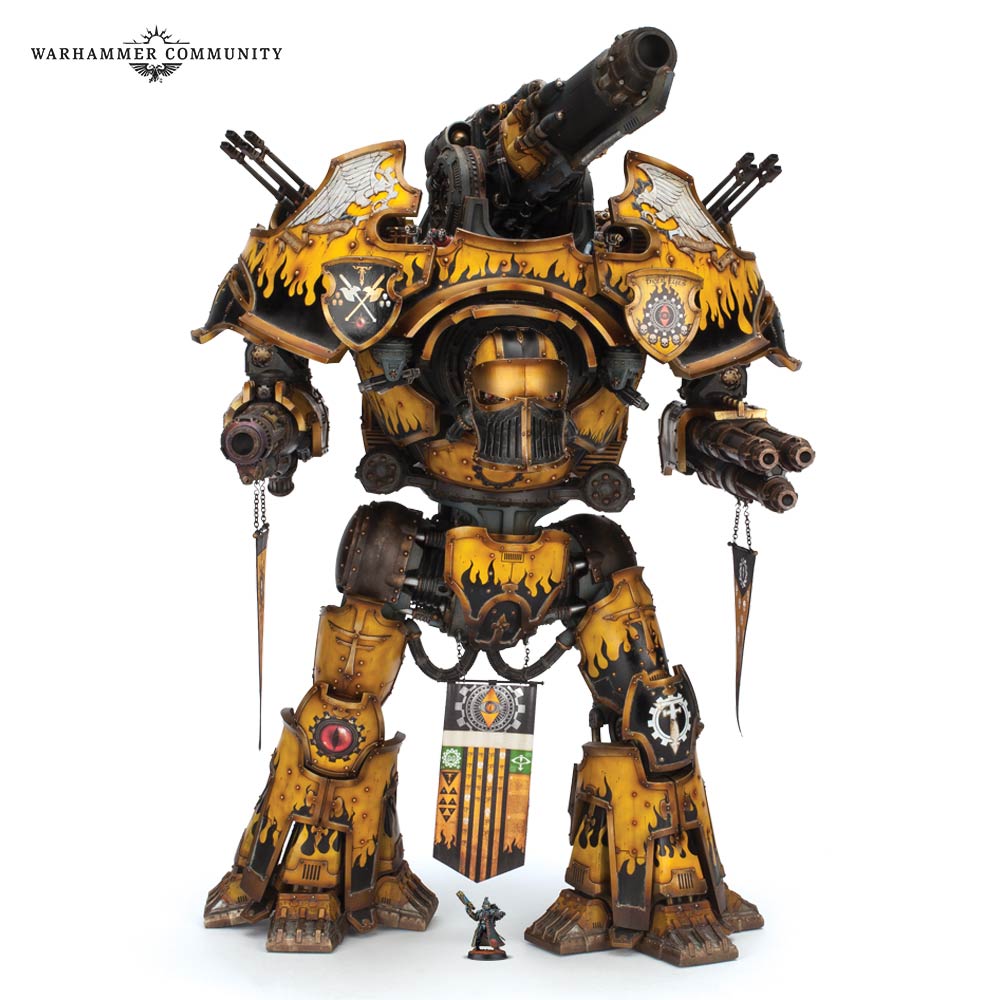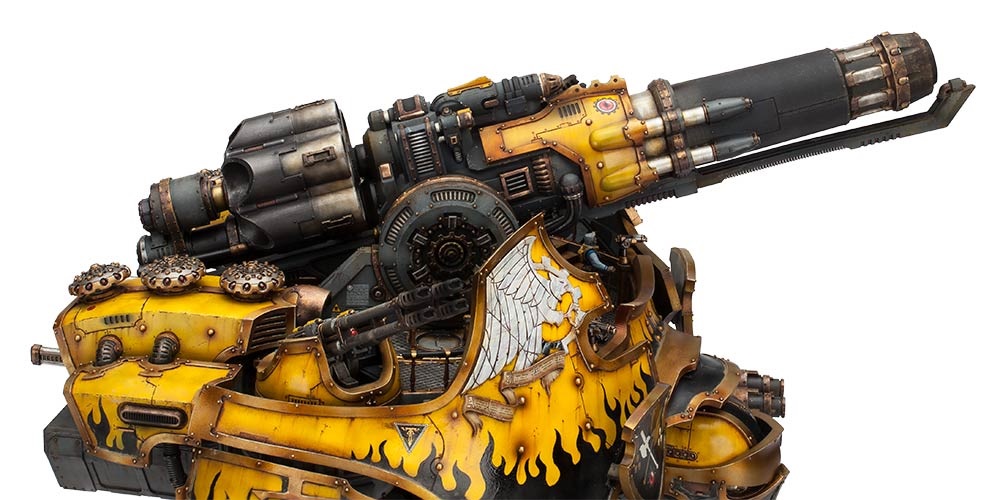 The New Quake Cannon
Size wise, this new Titan slots in between the Reaver and the Warlord. That explains the extra armament and armor it's packing. Not only does it have the power to shake a fellow Titan to the core, it also comes equipped with some deadly anti-air weaponry.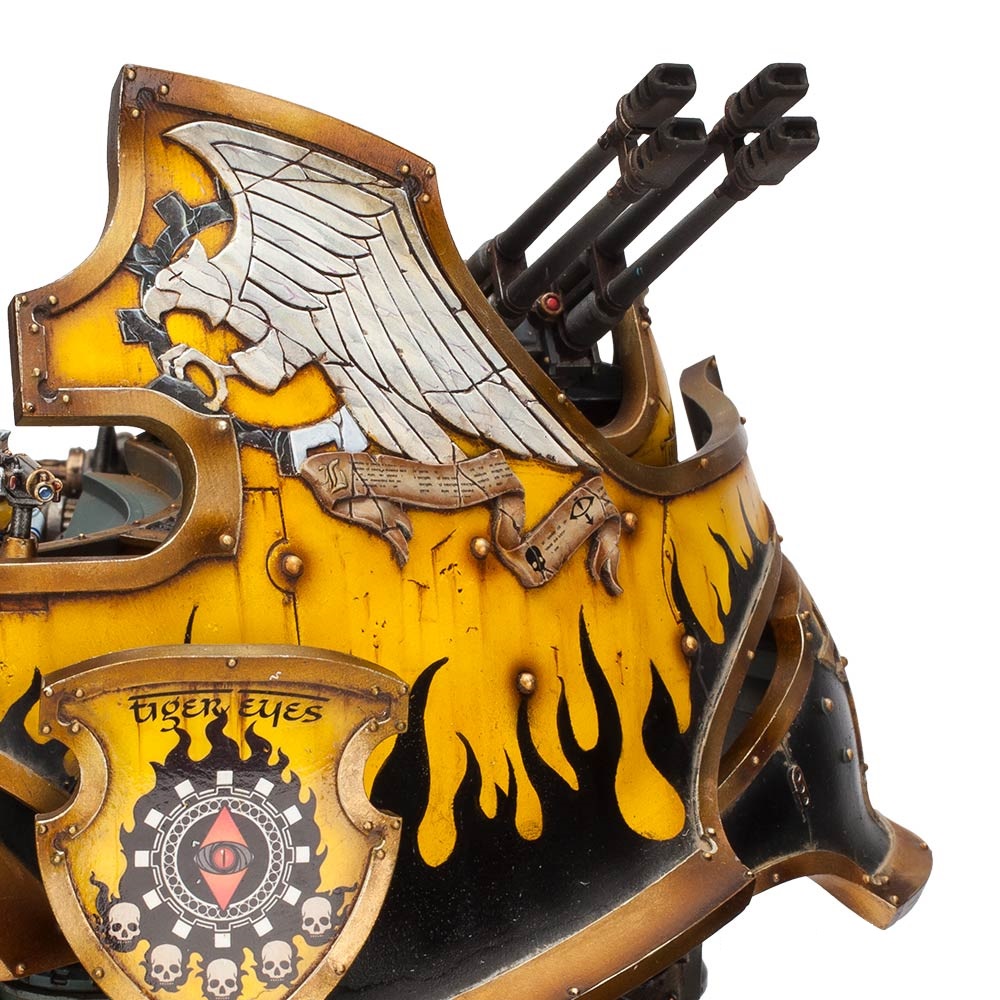 There are definitely a lot of shared design elements between this model and the Warlord/Reaver. Again, because it's in the middle of those two Titans, it's got a similar size to the Reaver with the legs and torso, but it the armor is certainly more reminiscent of the Warlord.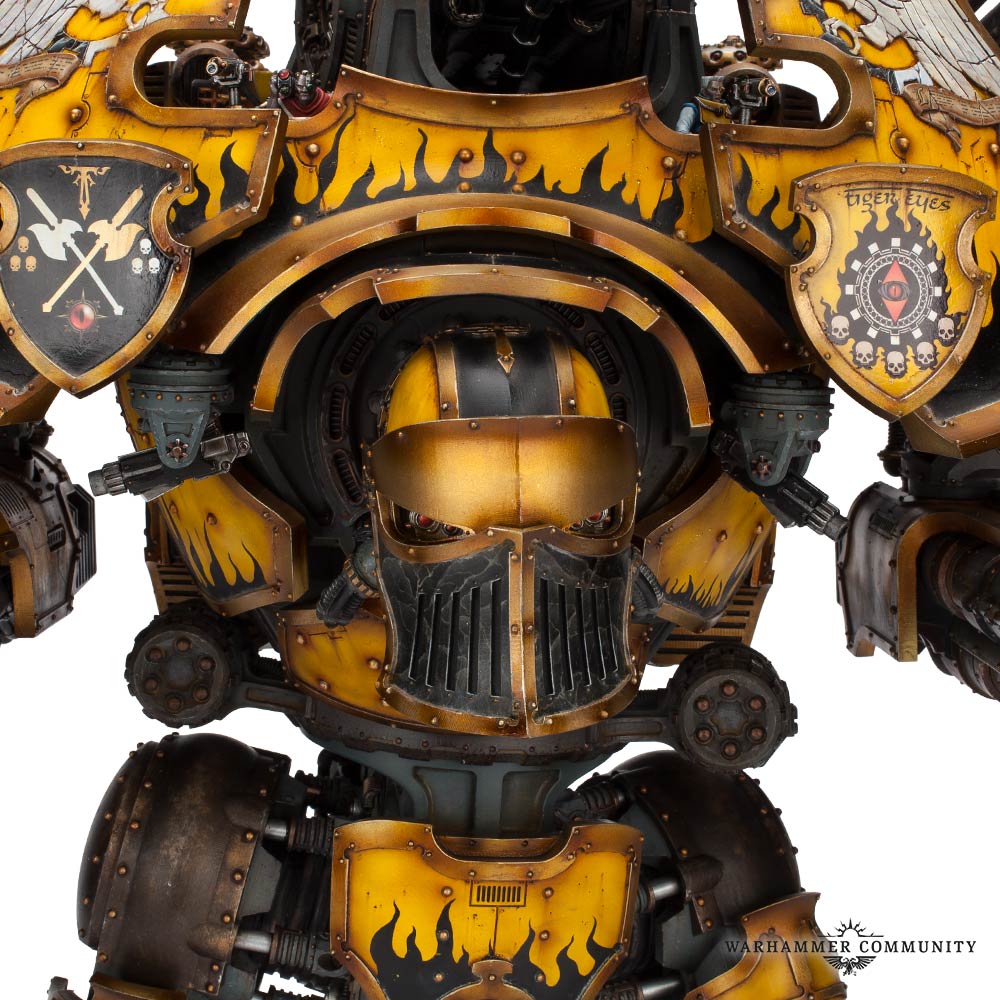 Even the head of the model looks like a cross between the Warlord and the Reaver.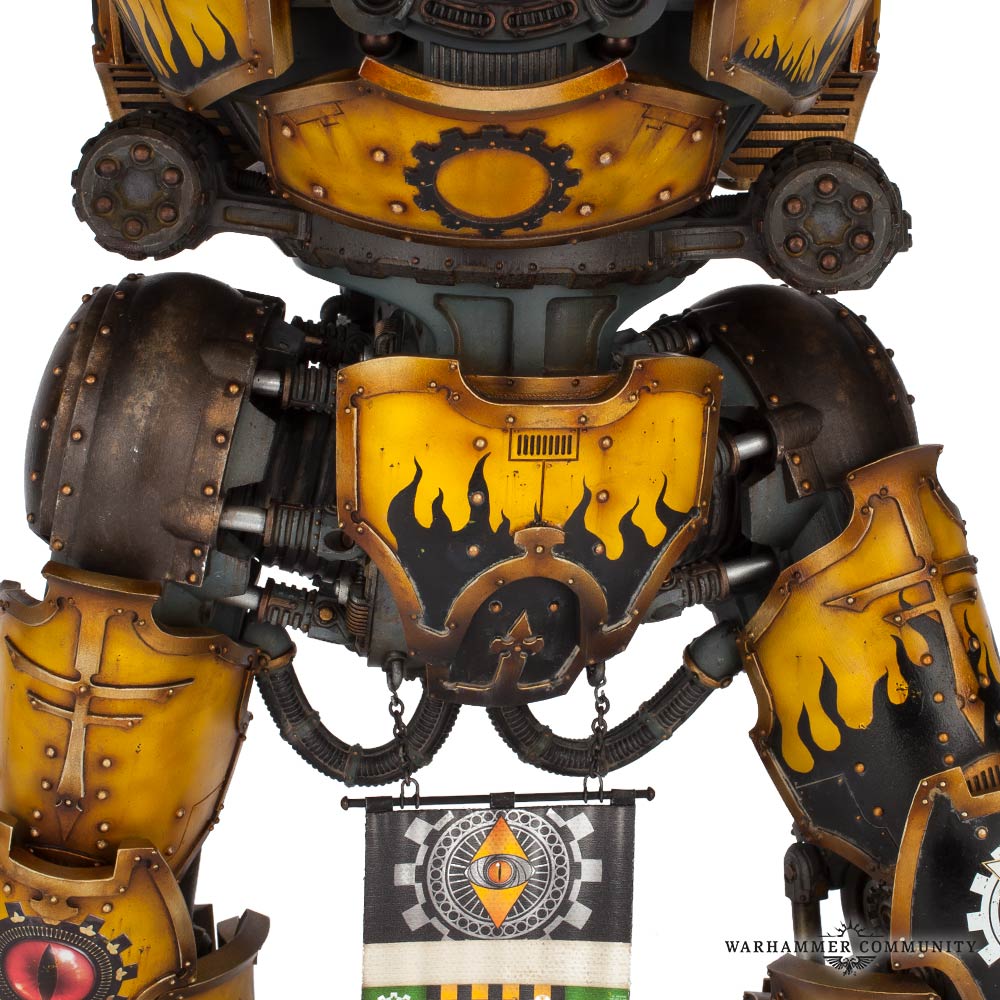 The detail on this kit is down right amazing. You can see all the gears, bolts, pistons and "grimdark technology" over over the place.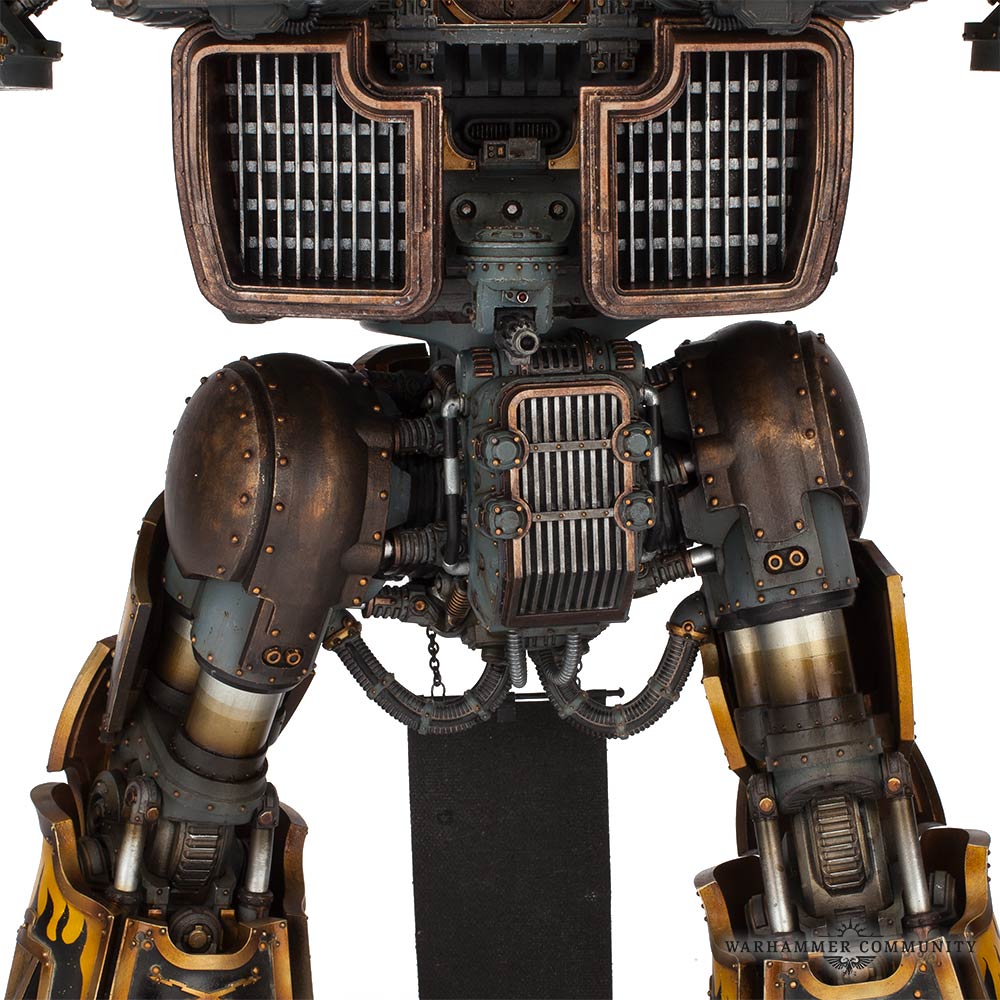 One final note is that all of the Titan Battle Arms that are going to be available for this kit are also fully compatible with the Reaver Titan as well. So if you're looking to get some new weapon options that fit BOTH the Warbringer Nemesis and the Reaver then all 4 of these new arms will work:
I wonder if converting the Warlord and the Reaver to Adeptus Titanicus scale digitally had anything to do with the creation of this new Titan kit…Nah, I'm sure it's all just a coincidence, right?
What do you think of the new Warbringer Nemesis Titan?! How long do you think it will be before we see this at Adeptus Titanicus scale?