There are examples of chanmaille from as a far back as 4th century BC, and was used as effective armor in many cultures. These days you can find it in suits used for diving with sharks, butcher's shops, and Renaissance fairs. Creating it is an art – watch as 25 pounds of rings get made into a shirt.

Photographer Evan Snider decided he wanted to make a chainmaille shirt, so he did. Using no pattern, and having little experience with creating large pieces beforehand he linked 25lbs of copper rings into a wearable piece of art.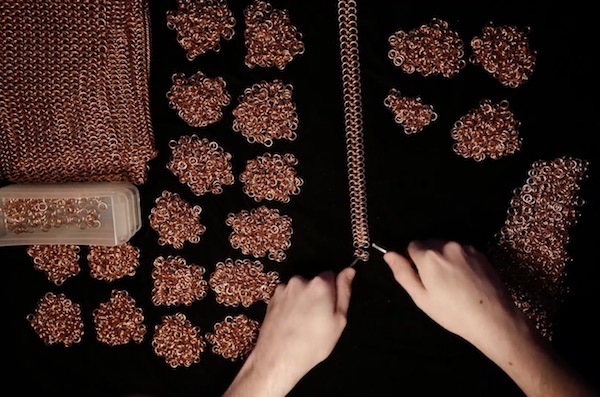 Construction took about 66 hours in real time – this video compresses it down to under 30 minutes with an eclectic selection of music. It's mesmerizing to watch as all of the pieces come together.