Do you like all things Warhammer? Do you like Audio Dramas? Do you want to help a good cause? Then check out this amazing Humble Bundle deal where you can score $353 worth of digital audiobooks for $15!
Black Library has a pretty massive collection of audiobooks and dramas at this point – it's over 350 titles! Getting started can be a pretty daunting task so why not let the folks and BL and Humble Bundle help you out with a hand-picked selection at amazingly discounted prices? Oh and you'll not only be getting a fantastic deal – you'll be supporting a charity, too!

The Voices from the Worlds of Warhammer is now available from Black Library and Humble Bundle and it's a whopping $353 value at "pay what you want" prices. If you're unfamiliar with how Humble Bundle works, it's pretty simple:
You pick the price you want to pay
There are minimum tiers of pay, $1, $8 or $15
For each tier you reach, you get all the products in that tier – DRM Free
Enjoy your new audiobooks and dramas
You can always opt to pay more if you want to – but why would you do that? Because Humble Bundle also supports charities with the proceeds. This month, Humble Bundle is supporting Direct Relief and you can help them out by getting a crap ton of audiobooks and dramas at a ridiculous prices. It's an amazing win for everyone involved!
Okay – so what are you getting? It's 24 different audiobooks and dramas plus a Black Library Sampler – overall it's a $353 value: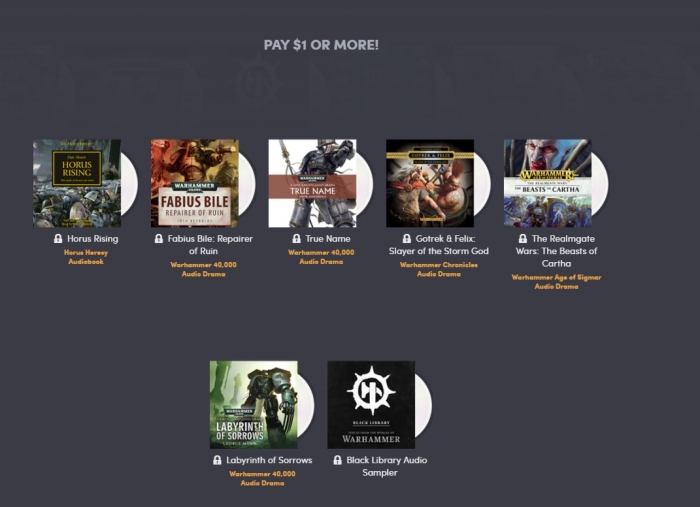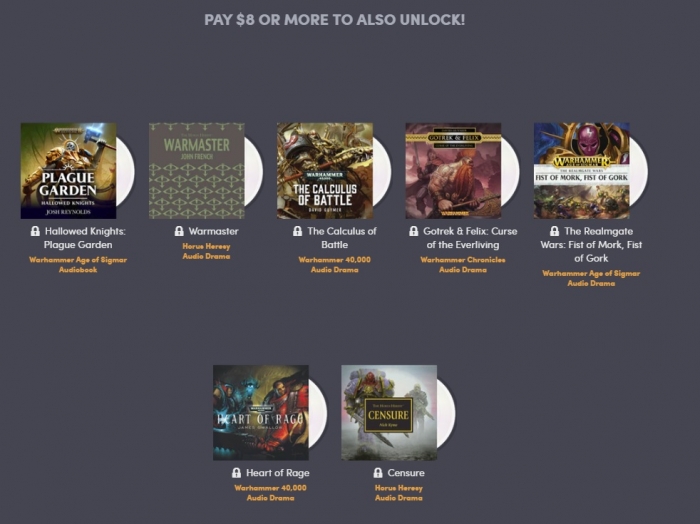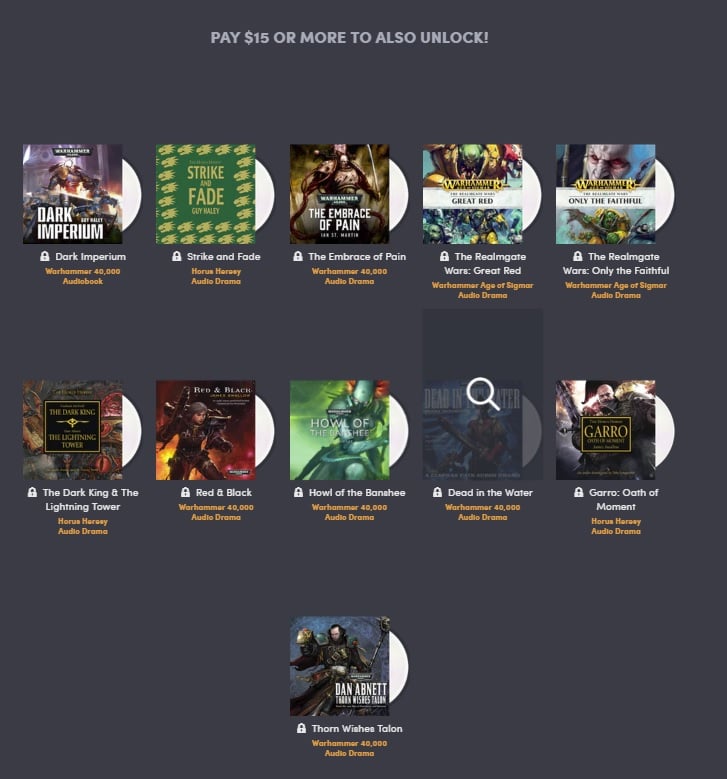 That's hours of audio entertainment for a good cause! This bundle is only around for around a week – so if you want to get it, you might want to jump on it now!
Oh and if audiobooks aren't your thing,  there is also the Warhammer Video Game bundle, too. That one is 11 items valued at $221 and it has some classics as well as some hidden gems. That bundle only has around 6 days before its gone so go check that one out.
Pick-up a Humble Bundle, get hours of audio entertainment, and help a good cause!