Well this does not bode well. Come take a look at the latest Rumor Engine from Games Workshop and behold the horror…
Yikes! This new Rumor Engine is powered by nightmare fuel. This spikey maw looks deadly enough – but then you have to start wondering what it's attached to and that's when you should start getting concerned.
What sort of horrible, spiky abomination could this belong to? Is it even flesh, or some sort of hybrid abomination of sinew and something…else?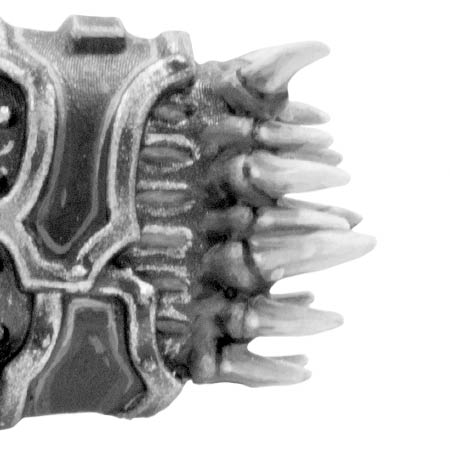 My first reaction is that, ew, it's gross. But after that initial response I can't help but think this has something to do with Chaos. Based on the description from GW (and, I mean, look at it) it would be very hard to argue that it's Imperial in nature. My gut says Chaos – and I'm really hoping that this has something to do with these guys: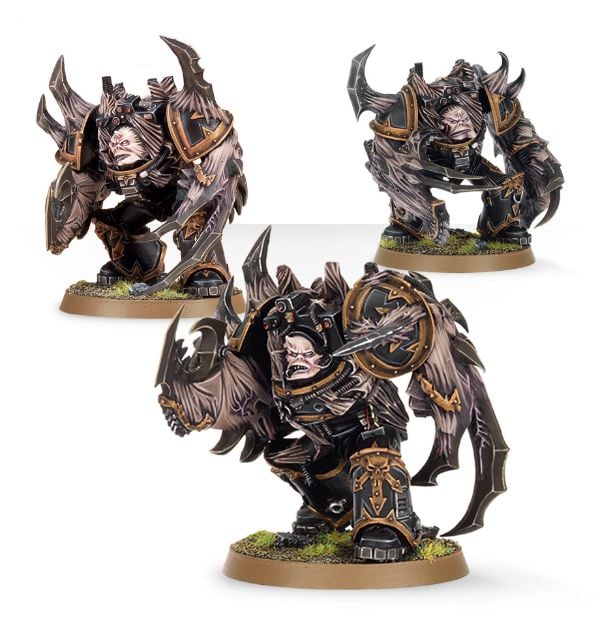 I'm really, really hoping this is a bit that is attached to a replacement for the Mulitators/Obliterators models. Or at least a model that is maybe in the same vein of demonic/fleshy hybrid-thing.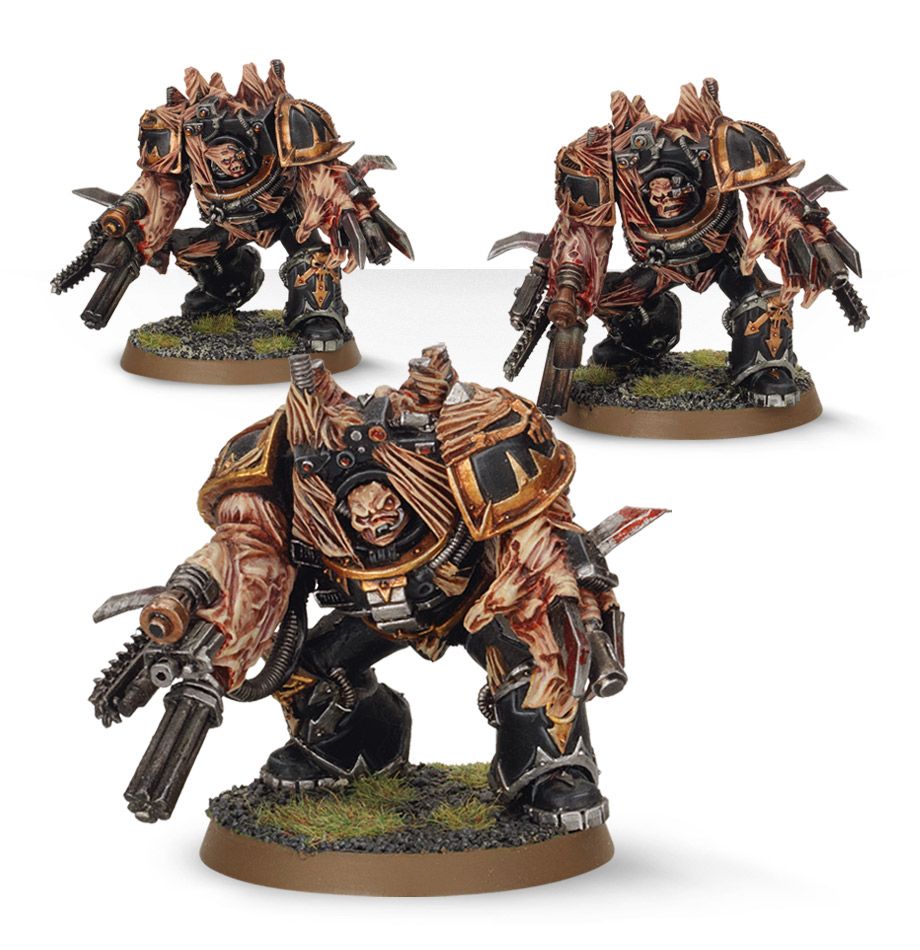 I mean, looking at the bit, it's clear that it's got spikes – but what are those vents on the side? Could it be for some type of plasma vent: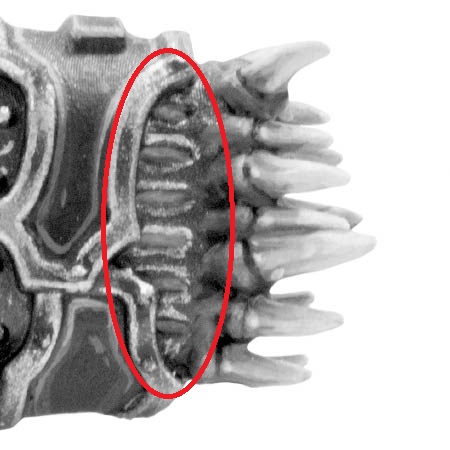 The armor that is slightly off, the bio-vents, the spikes, the fleshy protrusions – this fits with the Obliterator/Mutilator vibe. That's what I'm going with. Either that or Tyranids learned to wear power armor and if that's the case we're all screwed.
Or maybe it's a Chaos weapon version of the Sunfury Plasma Annihilator for Adeptus Titanicus! Bring on the chaos expansion GW…DO IT!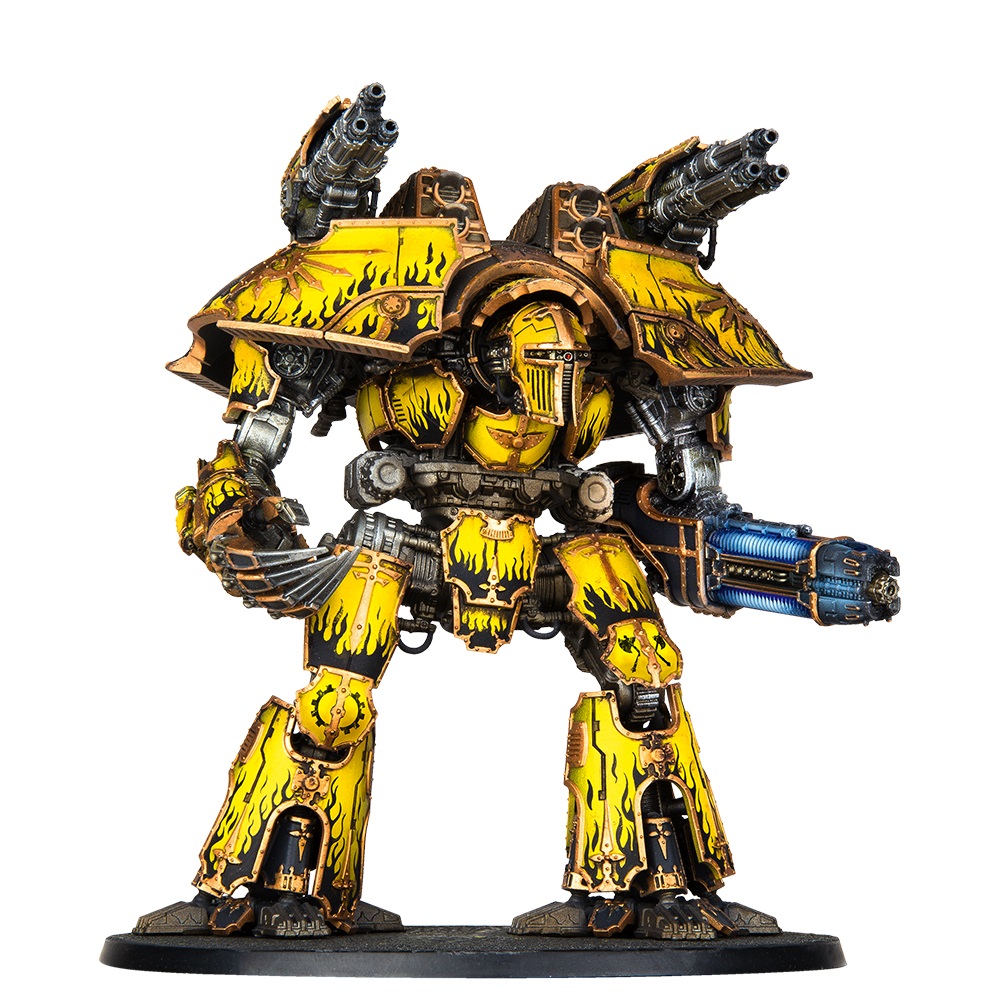 Like this – but with more Spikes…and maybe some fleshy bits?
What do you think it is? Take you best guess and drop it in the Comments Tab!