This new Games Workshop Rumor Engine teaser is probably covered in leather made from human flesh – how do I know? Call it a hunch.
I may not always know what the Rumor Engine is, but I know a book devoted to Chaos when I see one. So unless Inquisitor Eisenhorn left a book from his forbidden collection out for some poor henchman to find, I'm pretty sure we're looking at a book dedicated to the lords of the warp:
"What secrets have emerged from the Rumour Engine this week? As ever, the answer hinges on the details…"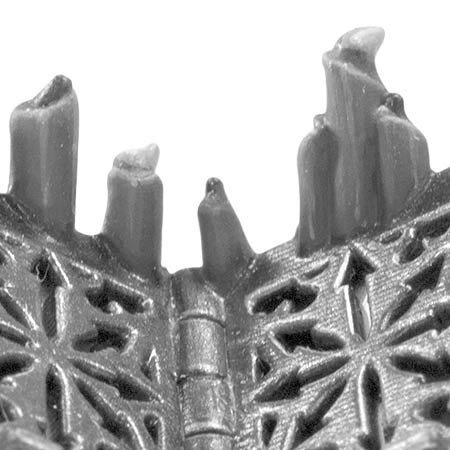 Oh sure, there are "secrets" in this book – but they are the type that will melt eyeballs and probably cause your head to explode as you're being possessed by some thrice-cursed warp entity.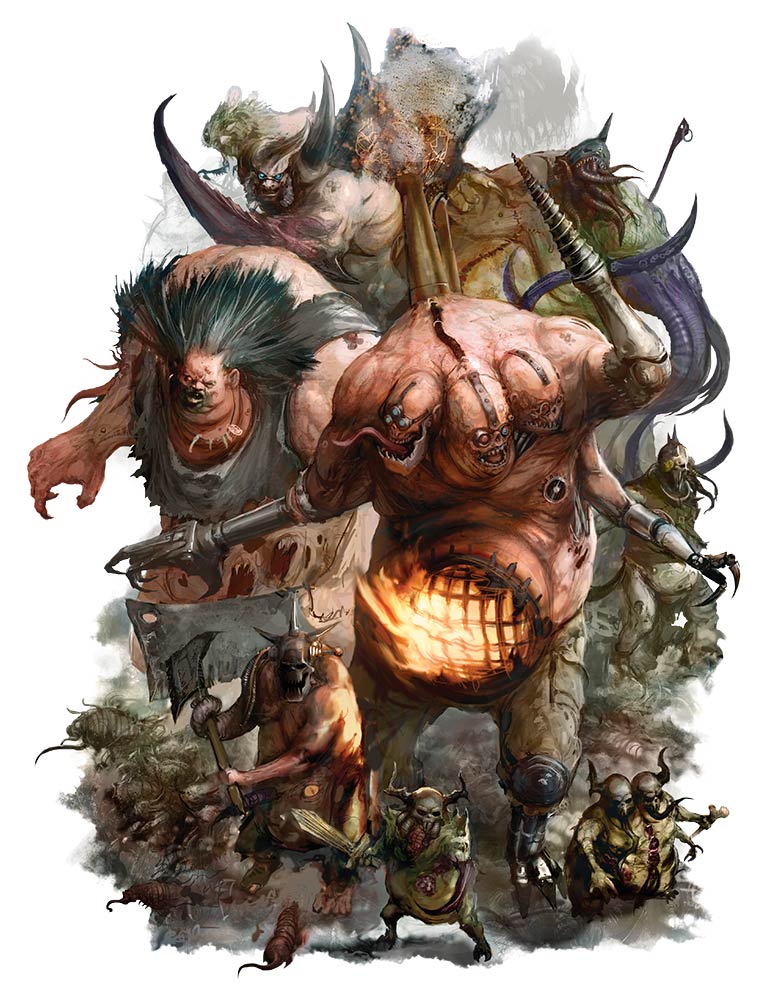 Reading is FUN-demented! No wait…
Anyhow, this is the part where we make some guesses as to what this could be – it's probably a book of chaos. The Chaos Star in the middle of each page is kind of a dead give away. Plus the melted candles and the hinges a big clue. You know, maybe it's NOT a book but a really twisted music stand! With all those chaos daemons running around with musical instruments they need SOMETHING to hold their sheet music, right?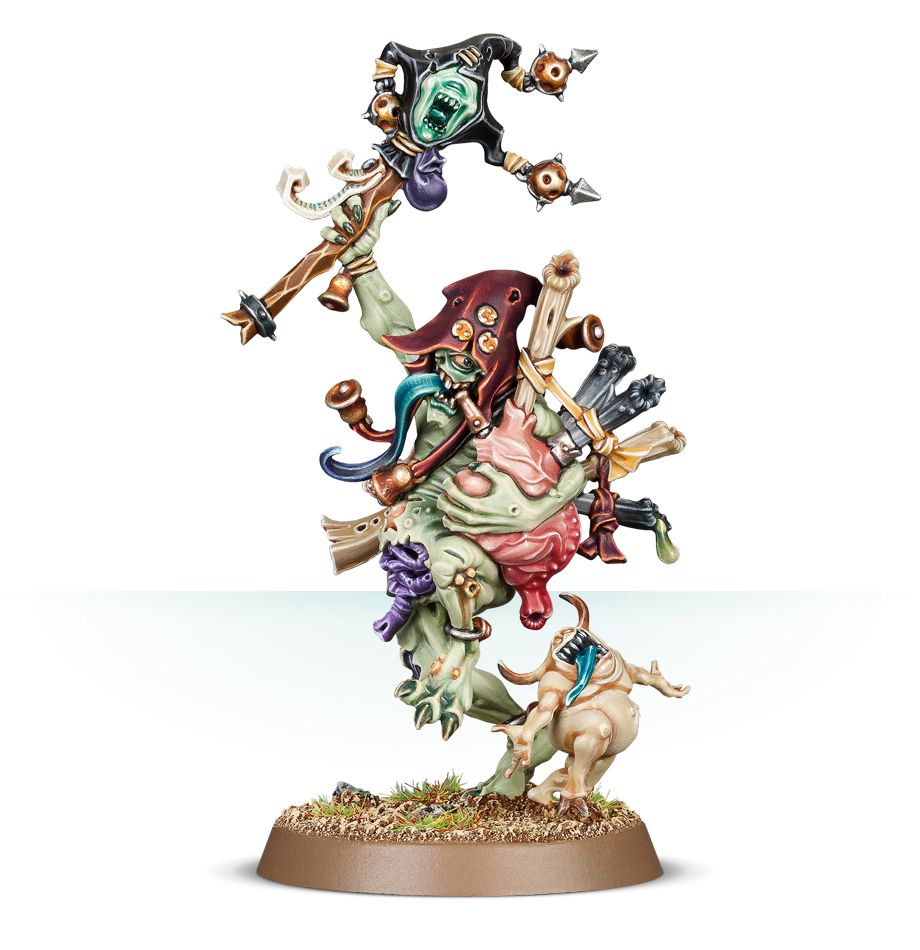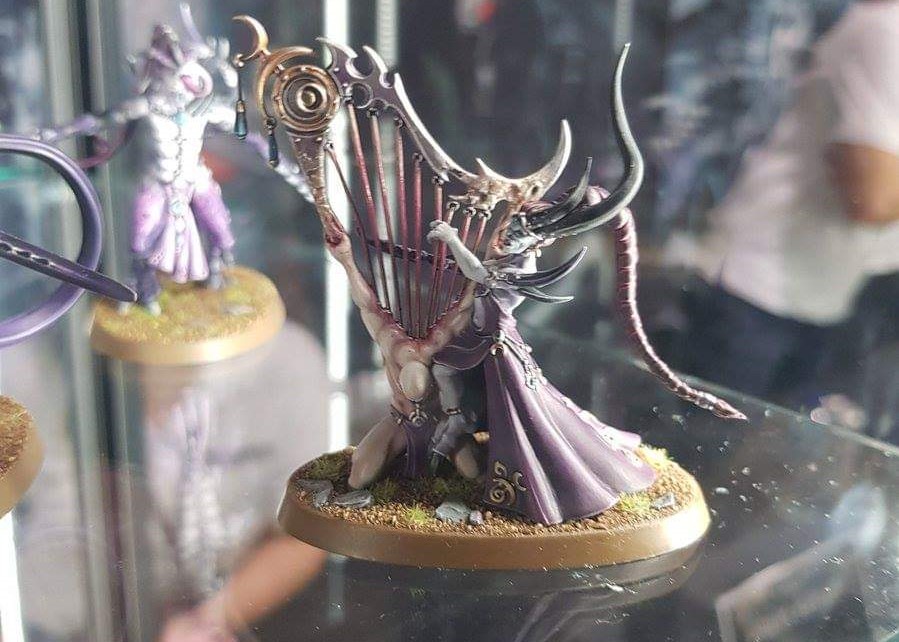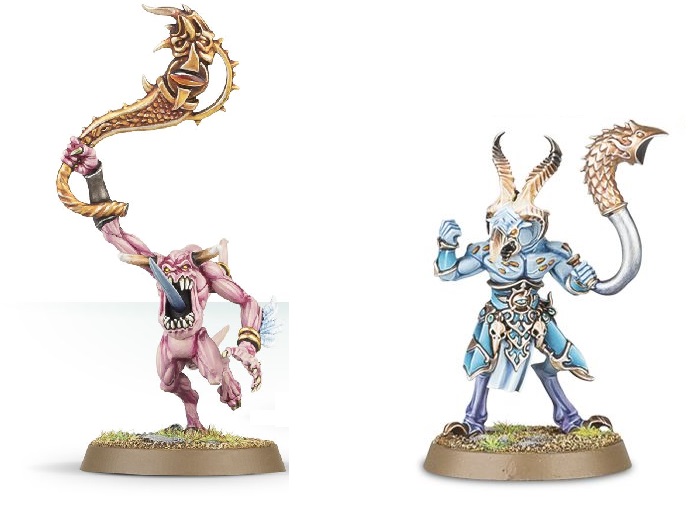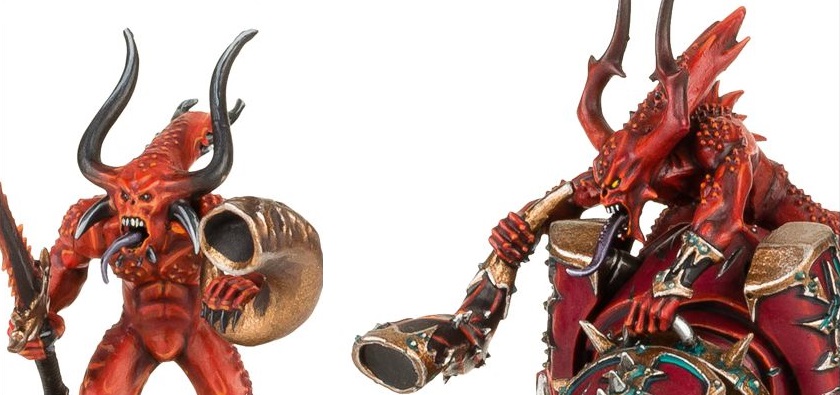 Seriously, chaos would have quite the horn section!
You know who else might want a music stand? THIS GUY: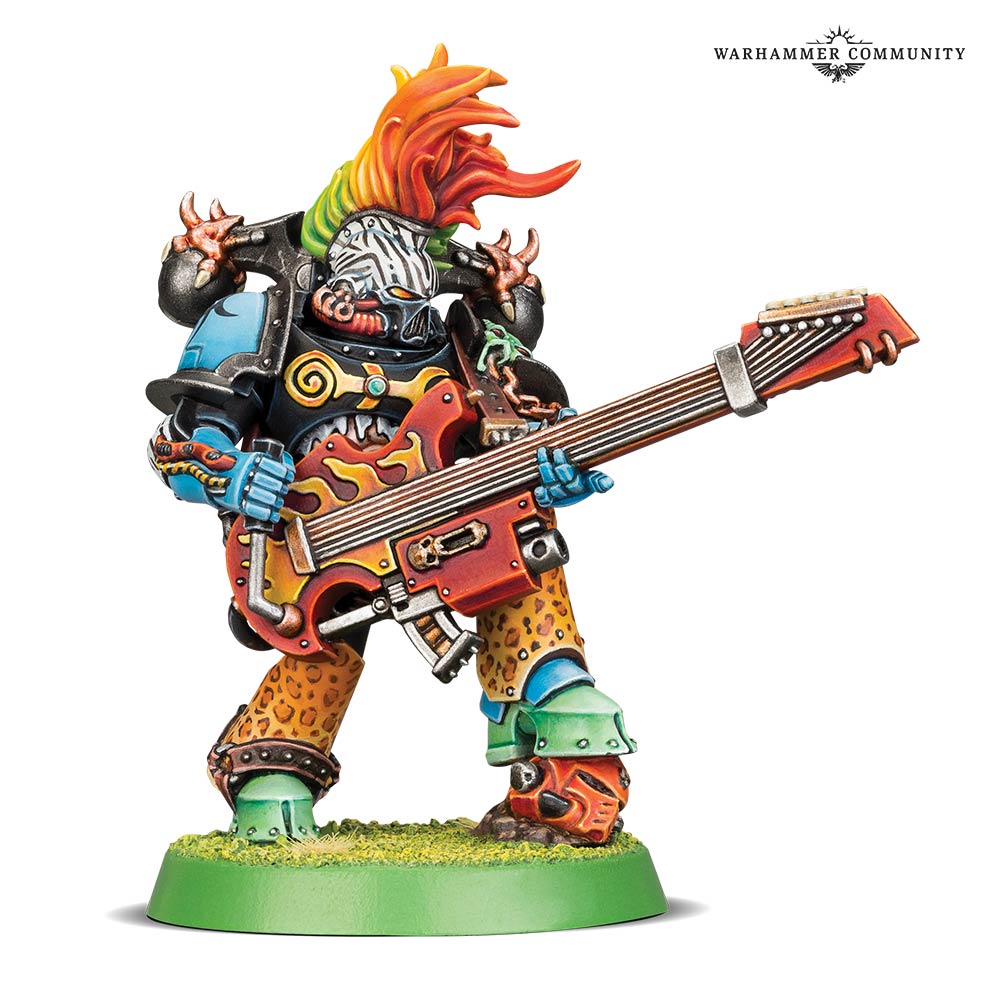 Hey – in the 41st Millennium, it's ALL classical rock…
Eh, book, book stand, or music stand, whatever…it hinges on something from Chaos and I'll have no part of it! …What's that? All my wants and desires? Unstoppable cosmic powers? 4 easy payments of 6 to 9 sacrificial cultists?! Where do I sign-up!?!?!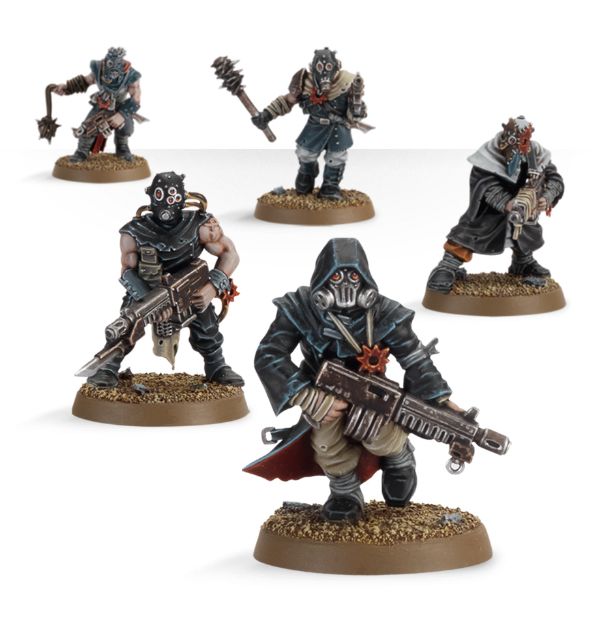 "Do I play drums? No but my auto rifle does…"
What do you think of this week's rumor engine? Let us know your best guesses in the comments!