Art imitates life and for the Rumor Engine this week, Games Workshop decided to go pretty close to home. Well played GW, well played.
Yesterday we got a look at the latest Rumor Engine and it is a pretty interesting teaser image. It looks like some type of 3D map of a structure with battle plan-like arrows on it. I hypothesized that "maybe this is an aerial view of a target."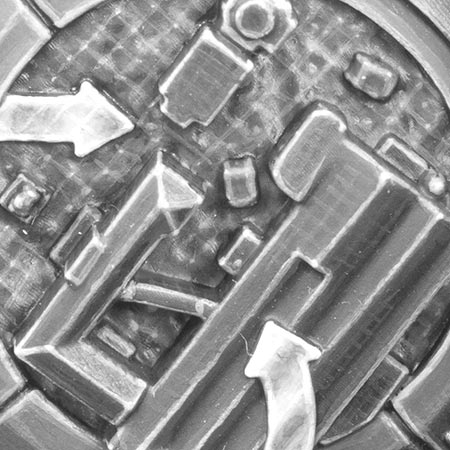 Well it turns out it actually IS an aerial view – and the target? That's the funny part: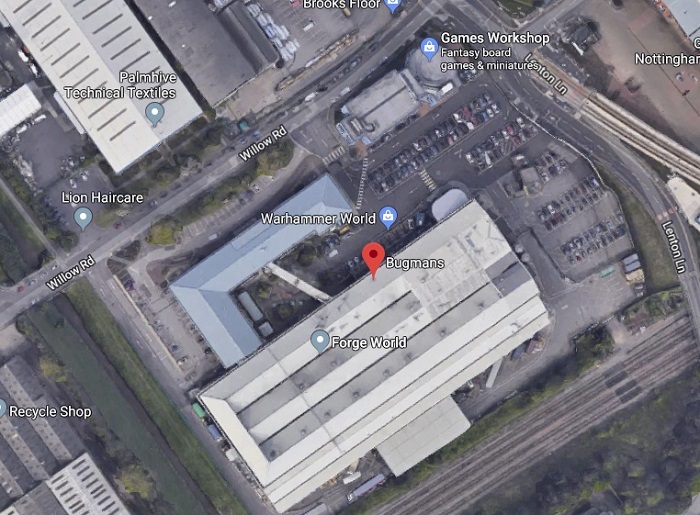 Don't see it? Maybe this will help: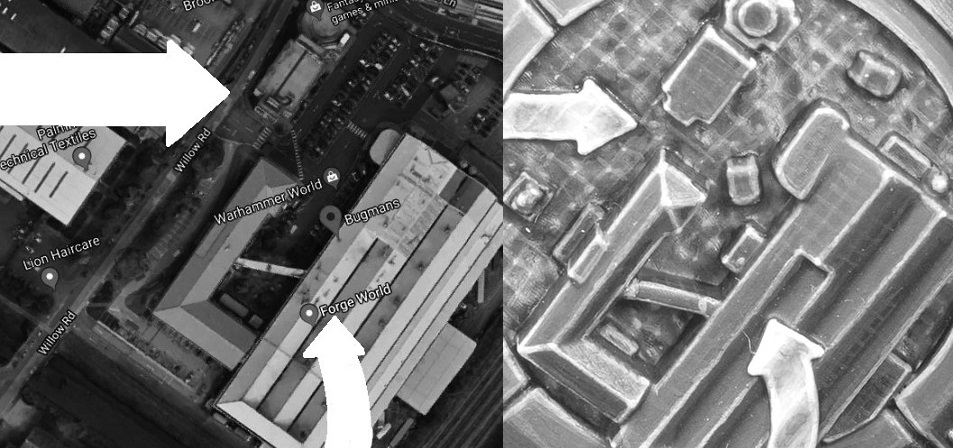 Watch out Forge World! The GW offices are planning an invasion! OR maybe they are just trying to get to Bugmans…Plan of attack or path to get a pint? You decide.
Now I'm starting to wonder what OTHER famous sites might be "inspired" by real life locations. I'm sure there are lots of locations in the Grimdark that have corresponding locations in the real world. Either way, this is kind of a neat Easter Egg from the sculptors at GW. So spread the word – we've got a new model on the way that has a aerial view of the GW HQ on it!
What other funny Easter Eggs have you spotted from GW? Let us know in the comments below!