Using minimal components, Jabberwocky offers a mancala game, an area control game, a solo puzzle game, an asymmetrical map-making game, and a negotiation party game!
Jabberwocky only has a few components in the box.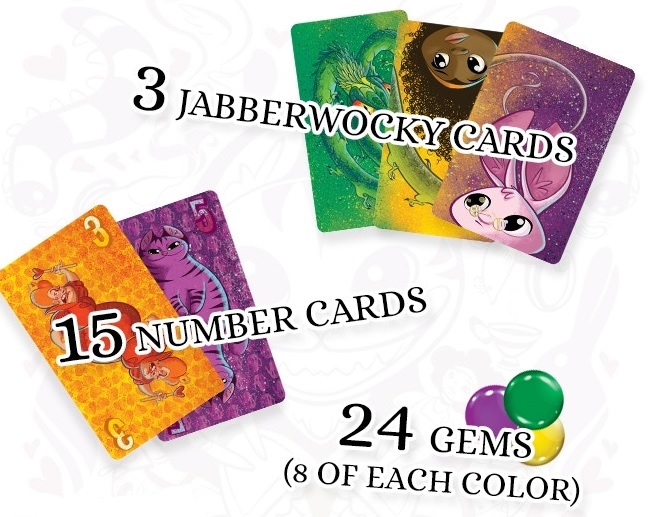 However, from these few simple components they have created several deep and entertaining games for all ages. Each of the games are created by first-time game designers who entered their design into a contest held by the publisher, Jellybean Games and were selected from hundreds on entries. From these 5 designers, we have 5 unique games.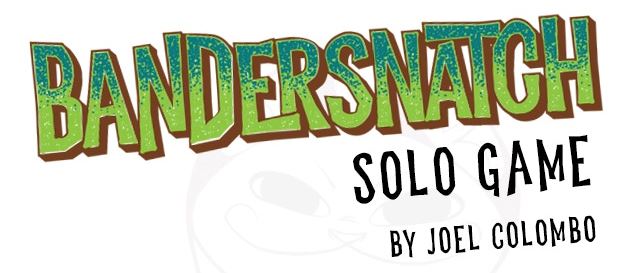 Bandersnatch is a simple solo puzzle game. The object is to score at least 10 points, but the more points, the better.
Number Cards are arranged in a grid and each turn the player draws a card and replaces it with one of the cards on the field. Depending on the difference in the numbers and the color, the player will add or remove gems to the cards on the field.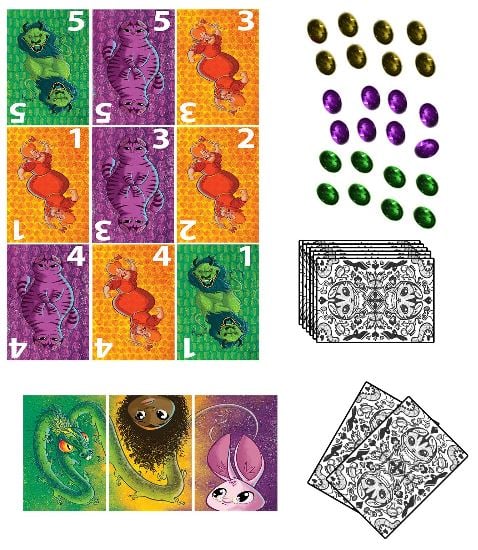 Once a card is surrounded by other gem-filled cards, the gems on the surrounded card are removed for scoring. Once no more legal moves can be made, the game ends and the player counts up their points. Then plays again to try and beat their score.

Borogoves can be played as a solo puzzle game or as an asymmetrical 2 player game, the curious Borogoves against the Cartographer.
Each turn, the Cartographer adds a card to the map then the Borogoves takes 3 actions, migrate (by moving gems onto the map), explore (moving gems around the map) or settle (removing gems from the game).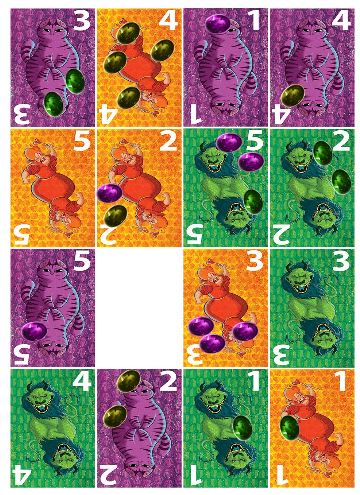 The Borogoves has plenty of restrictions on where and how they can migrate and explore, but proper placement of gems on the correctly colored map card is key to a high score. The Cartographer's goal is to prevent this since they score points for each map card without the properly colored gems upon it.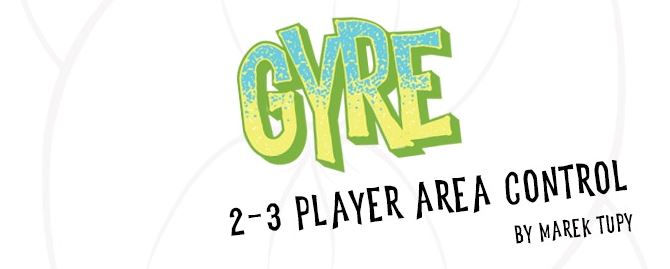 Gyre is an area control game which requires maneuvering your gems around the map in order to flip your own map cards down. First player to flip all of their cards, wins.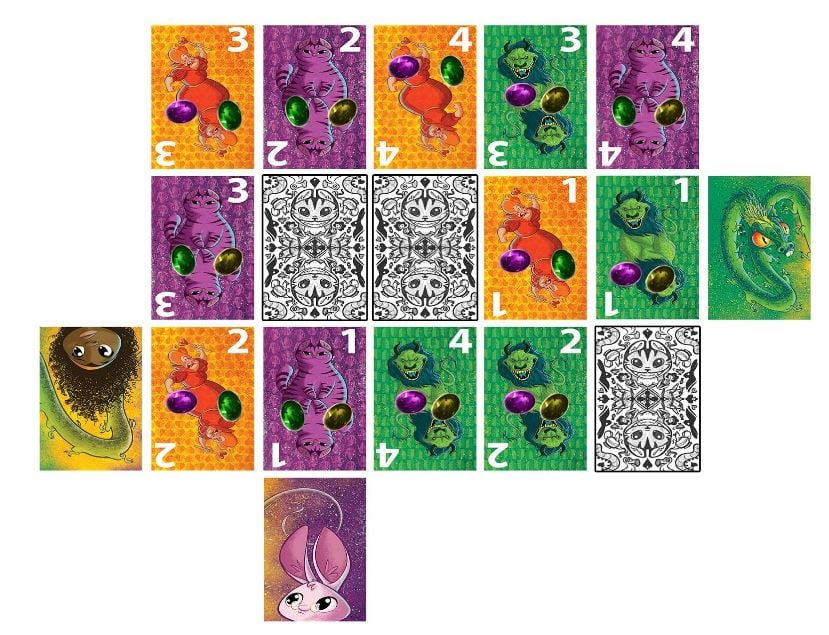 Each player controls a Jabberwocky, which moves around the outside of the grid. On each players turn, they will inhale to move gems on the grid closer to their Jabberwocky, or exhale to place more gems on the map, or fly to move their Jabberwocky.
Once a map card has gems equal to or greater than its number, and no other gems, it is flipped face down. The first player to flip all of their cards down, wins!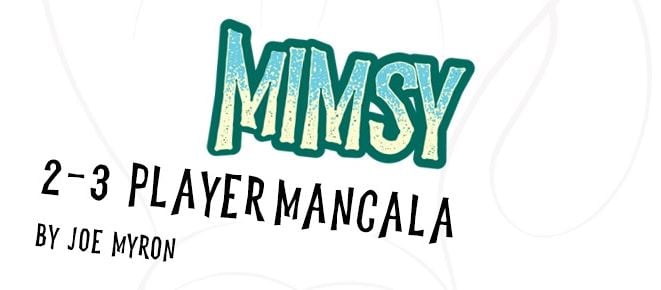 Mimsy is a mancala style game which gives each player a secret goal to be the first to get 5 gems on their own secret colored goal.
Each player is dealt one of the Jabberwocky cards, which reveals to them their secret goal. Then one of the 5's from each number card are placed in a triangle. These are the goal cards. The rest are filled in with number cards from 1 to 3 and that many gems placed upon them.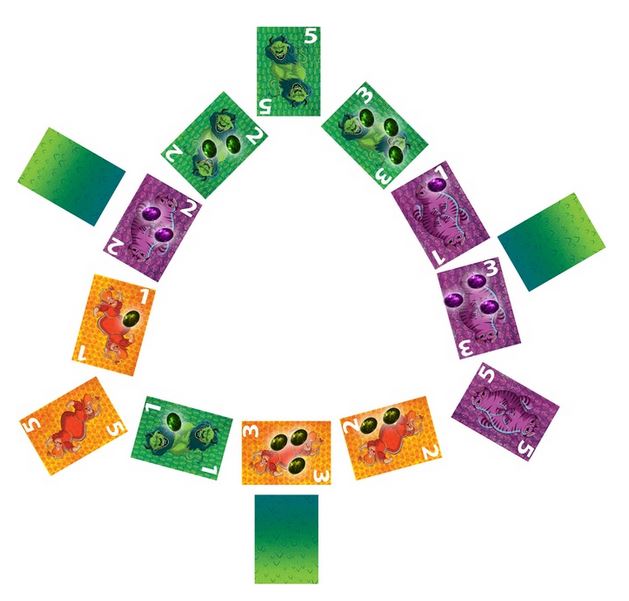 On each players turn, they grab any pile of gems and drop them in clockwise order, dropping one gem on each card. If the last gem dropped matches the color of any other gems on that card, those gems are picked up and the process repeats. Goal cards can't be used to start a turn, so careful planning is key.
The first player to get 5 gems of any color upon their goal card wins!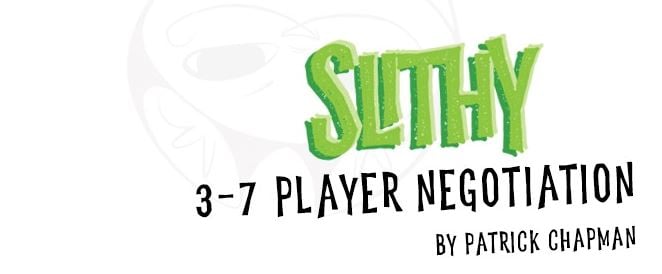 Slithy is a game of pushing your luck and group bluffing. Each player takes a turn as the dealer. The dealer places 1 number card face up and 1 number card face down. The players are then divided into 2 groups and each player secretly bids a number of gems. The hidden gems and the face down card are revealed at the same time.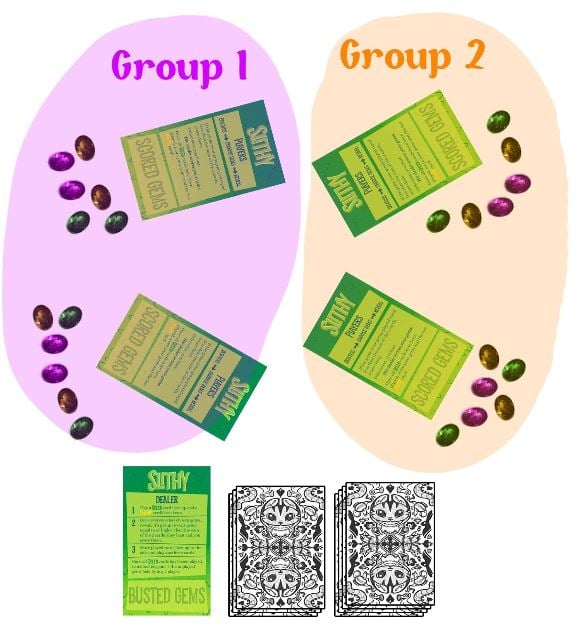 If the sum of bid gems from each group matches or exceeds the sum of the dealer's cards those players bust and score nothing! If they don't, each player in the group scores points for the gems they bid. After a set number of rounds, based on player count, whichever player has the most points wins!
Final Thoughts
If this all seems like a lot, it's because it is. But that's a good thing!
In this one small box of Jabberwocky, you get all of these games, plus the creative types among you can design your own. The art is adorable and done by ex-Disney artist Tania Walker. As someone who loves designing games for fun, I love games with intentionally vague components which allow for that sort of creativity.
But! I know what you're thinking. You're thinking, "Well, these are fun and all" but couldn't I just play these games with playing cards and random tokens? Well, sure you could. And Jellybean Games considered that. So they offer a full Print 'n Play version of the game on their website, so you don't miss out on their awesome art.
From Jellybean Games

Jabberwocky –

$19

– Kickstarter Launches Soon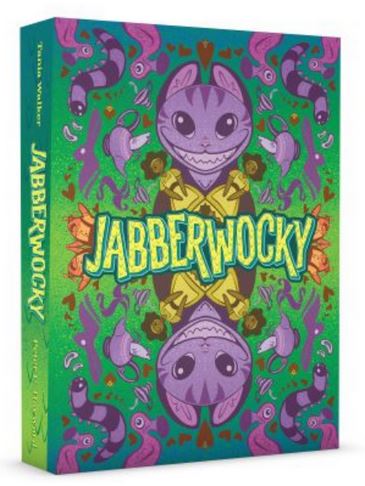 Varies, but 1 – 7 Players within the box
Each game plays about 15-20 minutes
Ages 8+