We're taking a look at a new Unit Pack now available for the Shadow Sun Syndicate. Let's check out what the Sun Fighters and Shadow Gate bring to the Protectors!
The new Shadow Sun Syndicate unit pack contains 3 Sun Fighters, 1 Elite Sun Fighter and a Shadow Gate. Let's see what these unit can do!
Sun Fighter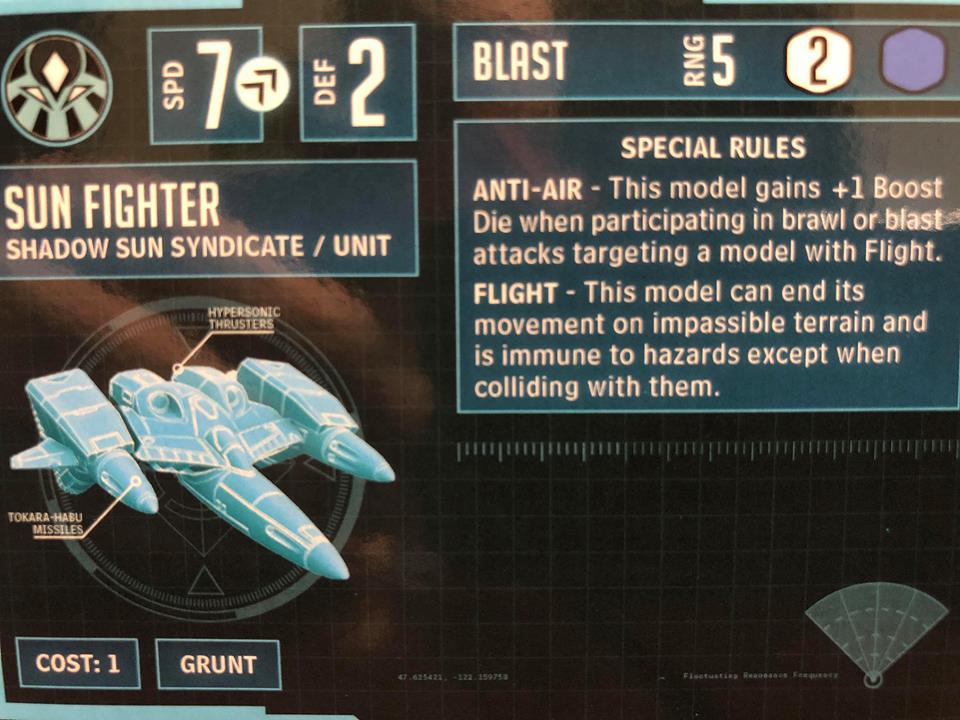 These Sun Fighters are the perfect unit when you need to quickly move around the board. With SPD 7 and High Mobility these aircraft aren't going to have any trouble getting places. Flight allows them to end their movement on impassable terrain, which on some maps can let you control multiple buildings with fewer models.
Sun Fighters are equipped with a RNG 5 gun, this combined with SPD 7 lets you threaten a huge amount of the map making the Sun Fighters an excellent harassment unit. Is there a key enemy unit that is going to score multiple power dice? Send a squad of Sun Fighters racing across the board to quickly dispatch it.
The downside to Sun Fighters is their DEF 2, it won't take much to wipe them out, so use them wisely! It's also important to note that unless whatever they are attacking has Flight, you won't be able to get a Blue boost die unless you bring an Elite.
Elite Sun Fighter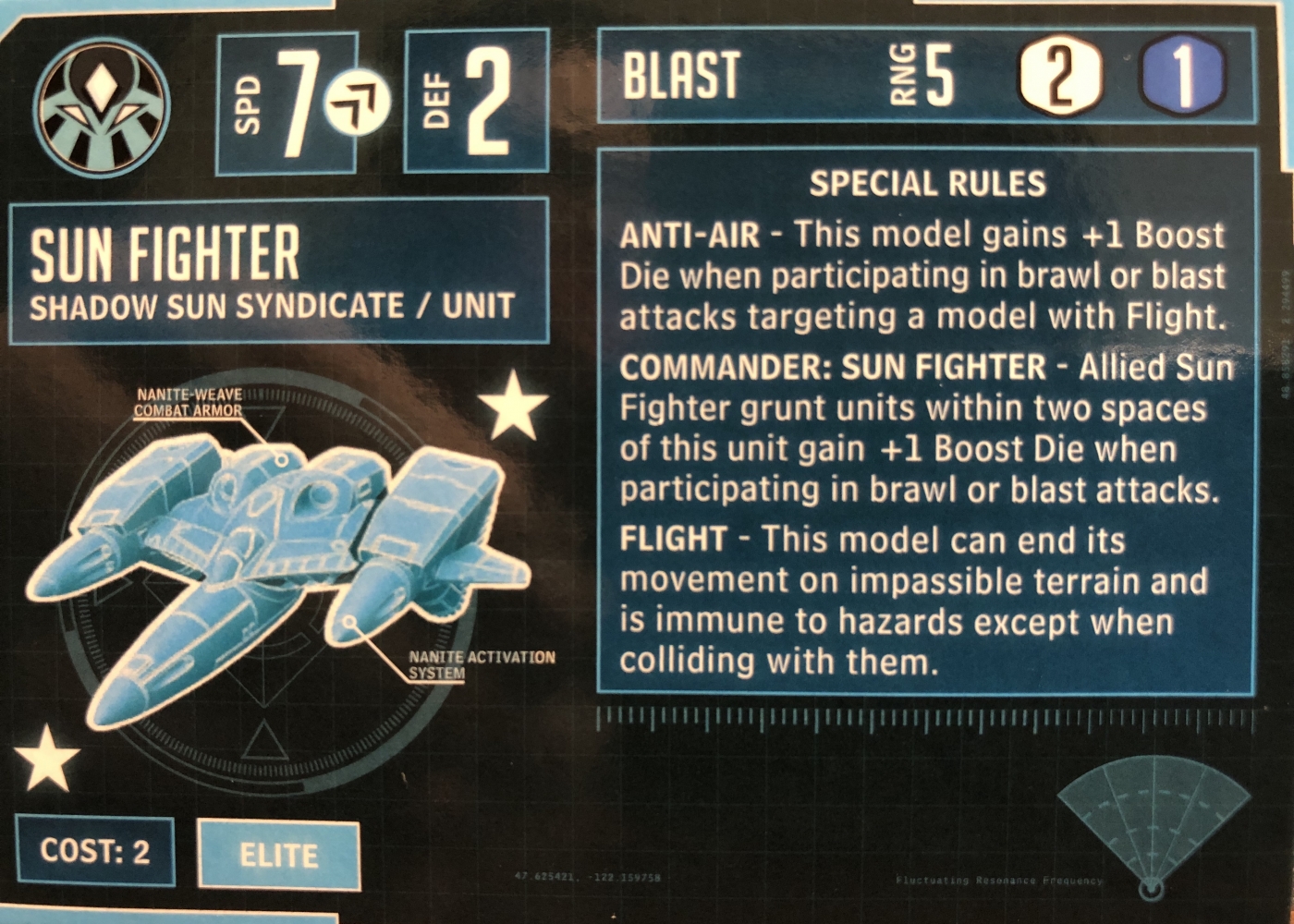 The Elite Sun Fighter shares most stats with the regular unit, with a few nice improvements. The first being the Elite always gets a Blue Boost die when attacking. The Elite also brings the unit Commander rule to other Sun Fighters, giving nearby Fighters +1 Boost Die when they make attacks. If you plan on making meaningful attacks with your Sun Fighters, you definitely want to be bringing an elite so that everyone is getting those Boost dice.
Enemies In the Sky Beware
Using all of the Sun Fighters in this unit pack can produce some pretty impressive damage output. If you have all 3 regular Sun Fighter plus the Elite shooting at a Flying target you can get 4 White dice and 4 Blue Boost dice! That's enough dice to make the Ares Mothership a little nervous.
Shadow Gate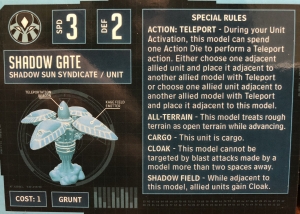 The Shadow Gate is a support unit with the power to Teleport models and protect nearby allies with it's Shadow Field. Shadow Field and Teleport have a nice synergy, as models waiting to be Teleported need to be adjacent to the Shadow Gate and while adjacent they gain Cloak. When playing Zor-Maxim a great strategy is to teleport models in front of him to block enemy landing spots, the Shadow Field can keep those units safe while they wait to be Teleported across the battlefield.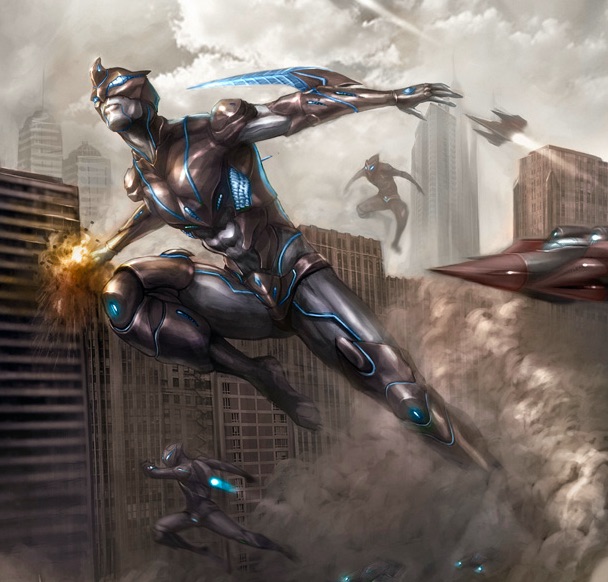 Units like the G-Tank can really benefit from the Shadow Field, this is because the G-Tank has a RNG 4 gun and gets a Boost die when it stands still to aim. If the enemy moves up to shoot at a model that is cloaked, the G-Tank will be able to aim and get it's Boost die on the counter attack.
Wrap Up
These unit's are a great addition to the Protectors lineup, bringing some nice offensive capabilities and interesting support options all in the same package.
What combos are you excited to try out?