Here's one last bit of news for you to digest, along with second-day leftovers, some deleaqued images of House Delaque have made their way to the internet. Come take a look at what's in store!
House Delaque is Necromunda's hosue of spies, lies, and guys…in sinister outfits. Aside from looking like they're all members of the Guild (it doesn't matter which one, just look at them, and you can hear the ominous, capital G) they are notorious for having information about who's who and what's what in Necromunda. Even if it would be best kept secret–especially if it would be best kept secret.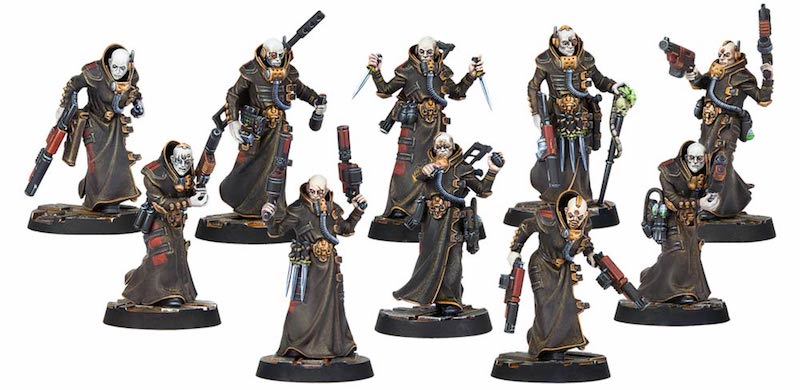 And today we have a closer look at the skills, profiles, and even some art out of the upcoming Delsque book, thanks to Tales of a Tabletop Skirmisher.
via Tales of a Tabletop Skirmisher
Let's start with a look at their basic statlines.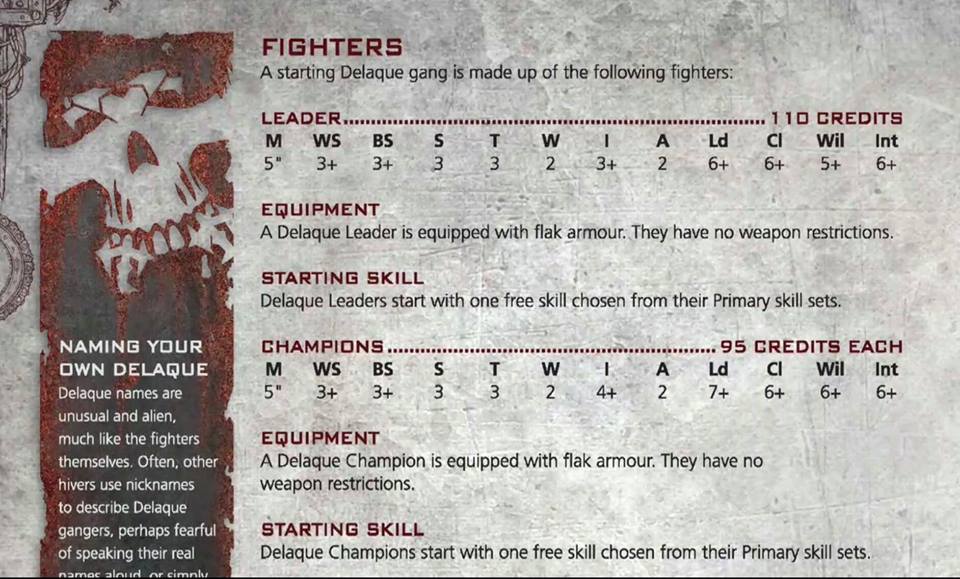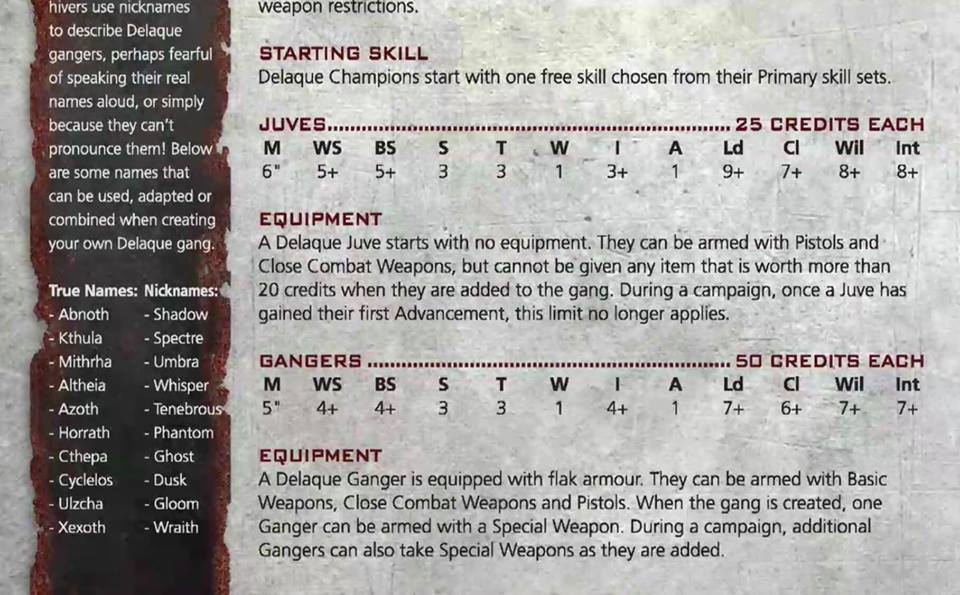 House Delaque is certainly wily, even their Juves have a decent Cool and Willpower. And of course, the are a few unique options to help keep the edge on their opponents, like the Cephalopod Spekter:
Or sniper and specialized weaponry: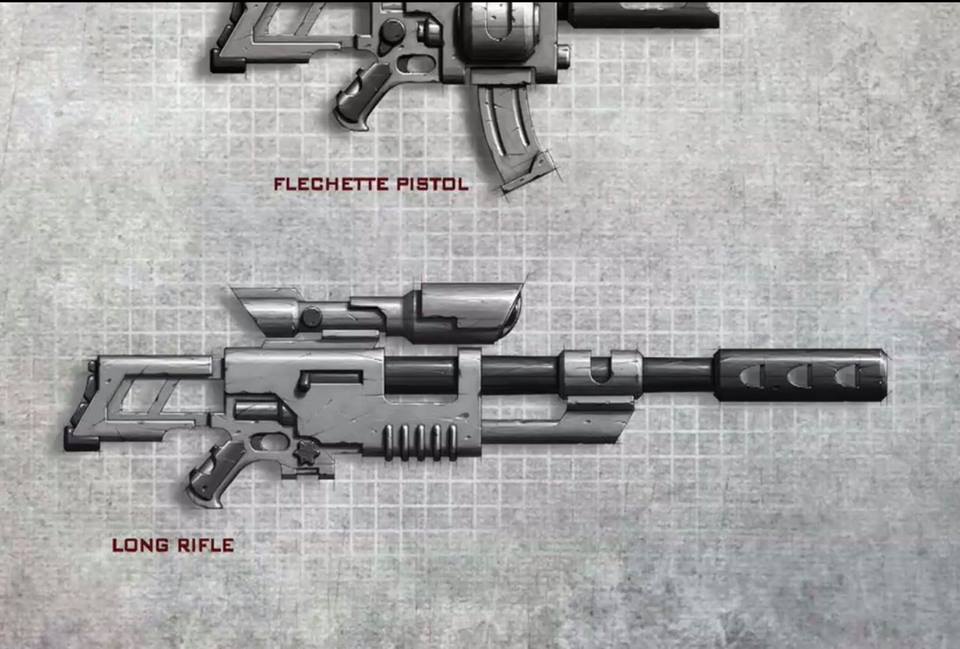 But one of the biggest aces in the hole for House Delaque is their unique, and definitely unsanctioned psyker program, wherein they first subject a psyker to forced evolution, turning them into jodeous mutants capable of ferreting out any secret.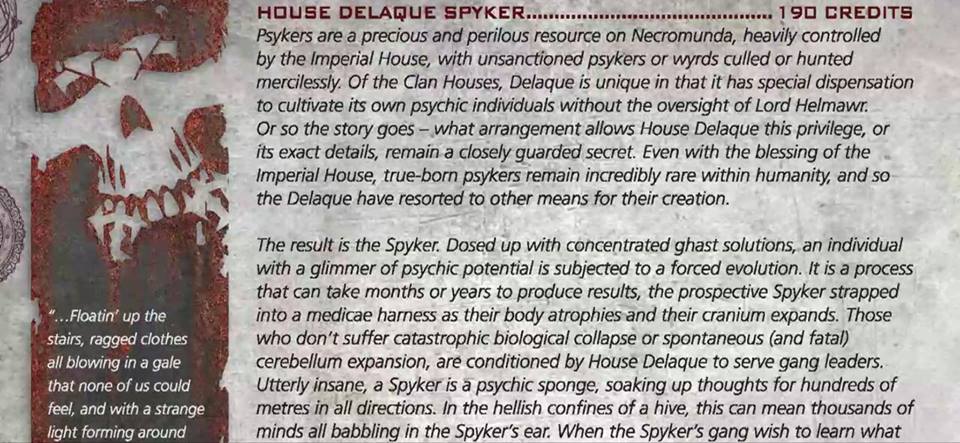 All their enemies secrets are at their disposal. Assuming the Spyker is sane enough to interpret the data and give it to them in any sort of relevant way.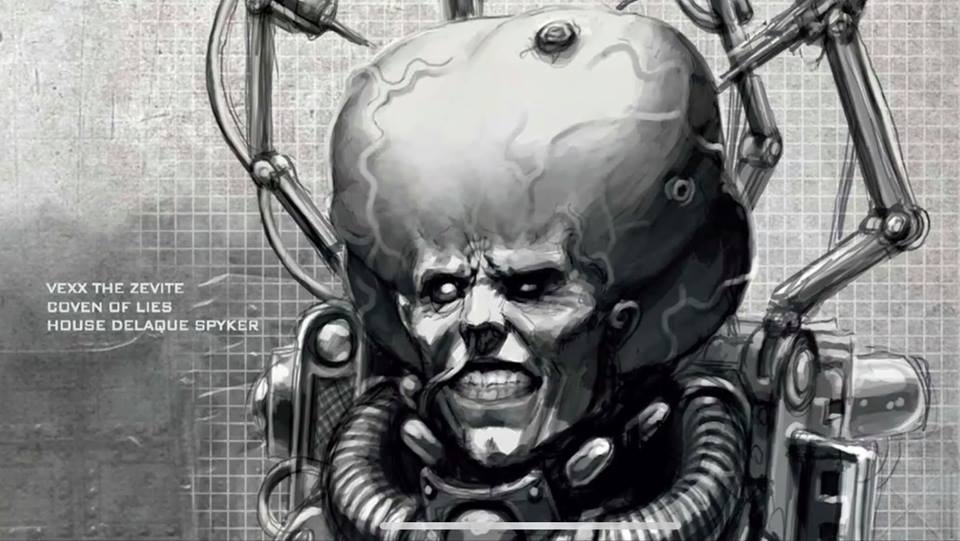 The Delaque gang are the latest to be added to Necromunda, and according to the GW livestream, their rules qill be available separately soon enough.
So get ready for a confrontation of Guilds, and to clutch a metallic staff while talking about affairs in the landsraad, because House Delaque shall be here soon.