Strap in folks, we're officially in the holiday season now, and that means loads of new releases hitting shelves just in time for them. Coming next week, something for pretty much every single one of GW's specialist games, and a bevy of battleforce boxes.
That's right, it's a specialist spectacular next week for GW, with releases for Adeptus Titanicus, Blood Bowl, and Necromunda. And alongside that you'll start to see all the holiday battleforce boxes–there are ten coming next week, plus Thorin Oakenshield and friends for those of you getting into the new Middle Earth strategy battle game. There's a lot to dig through, so let's hit it.
via Warhammer Community
First up, Adeptus Titanicus. Following in the giant stompy footprints of the new Warlord titan comes a battlegroup set. Add a Warlord Titan, Reaver Titan, and a pair of Warhound Titans to your set at considerable savings. According to GW, picking up this boxed set is like grabbing the Warhound Titans for free…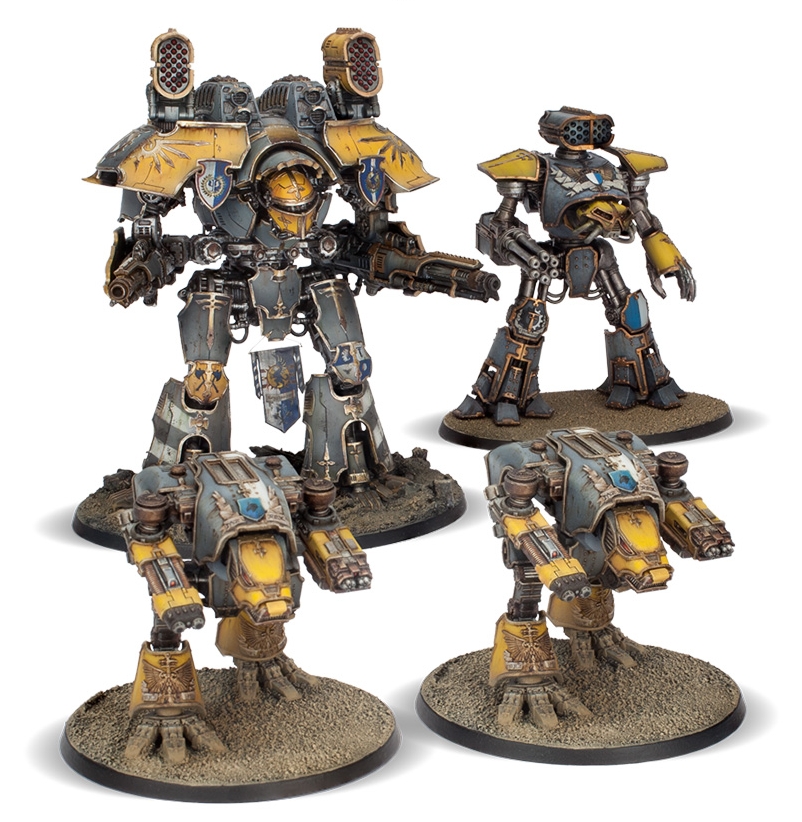 Next up there's Necromunda, which is getting some serious love in the form of a couple of big releases. First off there's the new Necromunda Rulebook, which takes the previous version and expands it to include the most up-to-date version of the game rules, including errata and FAQ clarifications.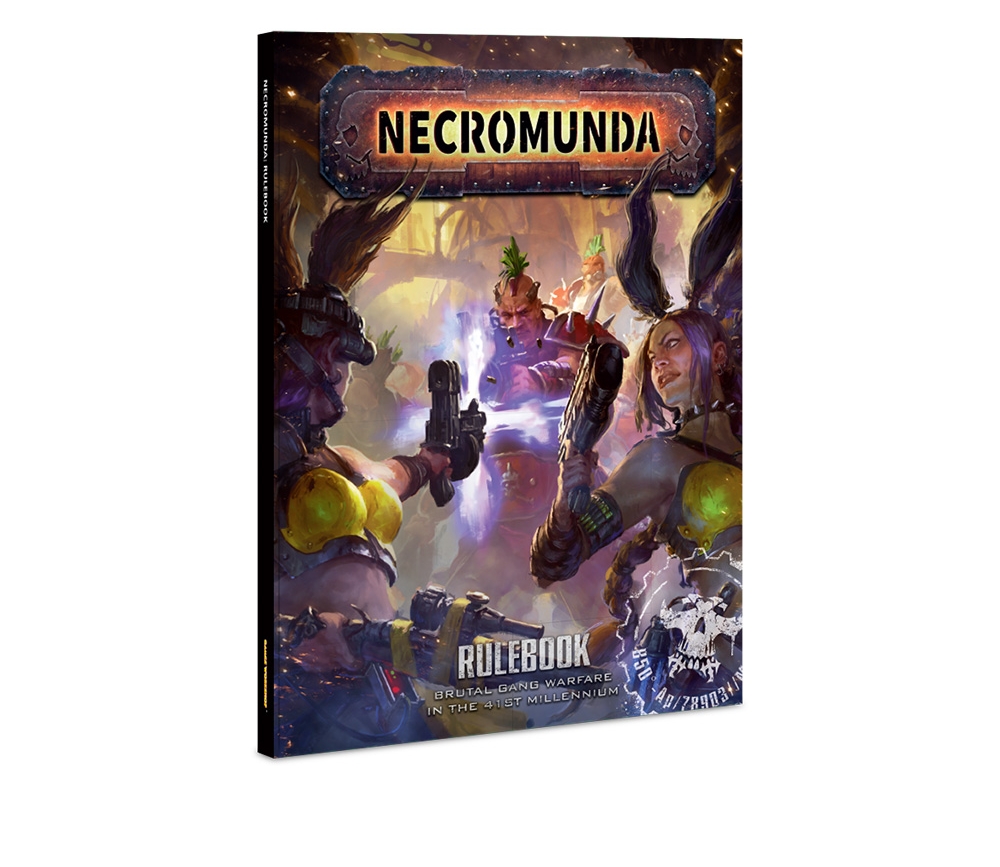 But the new rulebook isn't the only book due out, there's also the Gangs of the Underhive book: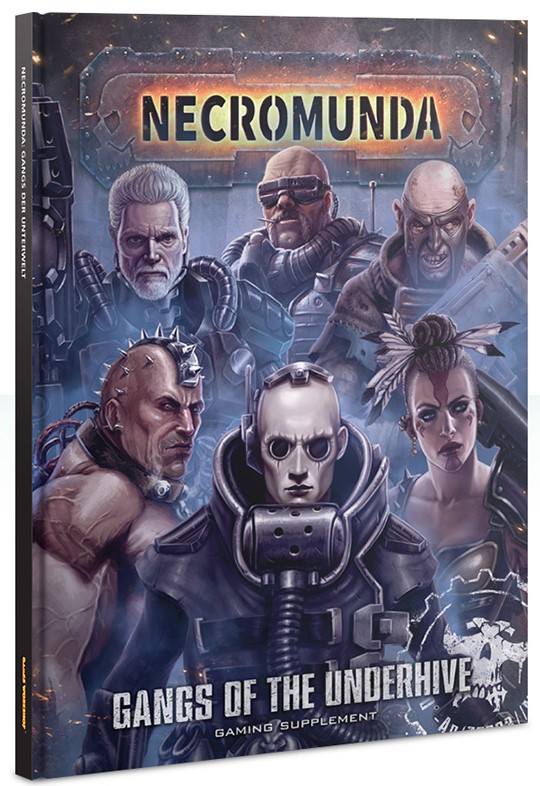 This 160-page hardback includes the full rules and background for all six of the major Houses of the underhive – including, for the first time, House Delaque. As well as revealing some long-hidden secrets about the Delaque, this book includes the full Trading Post rules and every weapon profile, and also incorporates all of the latest errata and FAQs. For those who have been collecting the various Gang War publications, don't worry – you'll receive a free booklet featuring the Delaque rules in December's issue of White Dwarf!
And speaking of House Delaque–they too are getting released this weekend, complete with new minis, cards, dice, and all the other accessories you'd expect to see from the House of Spies.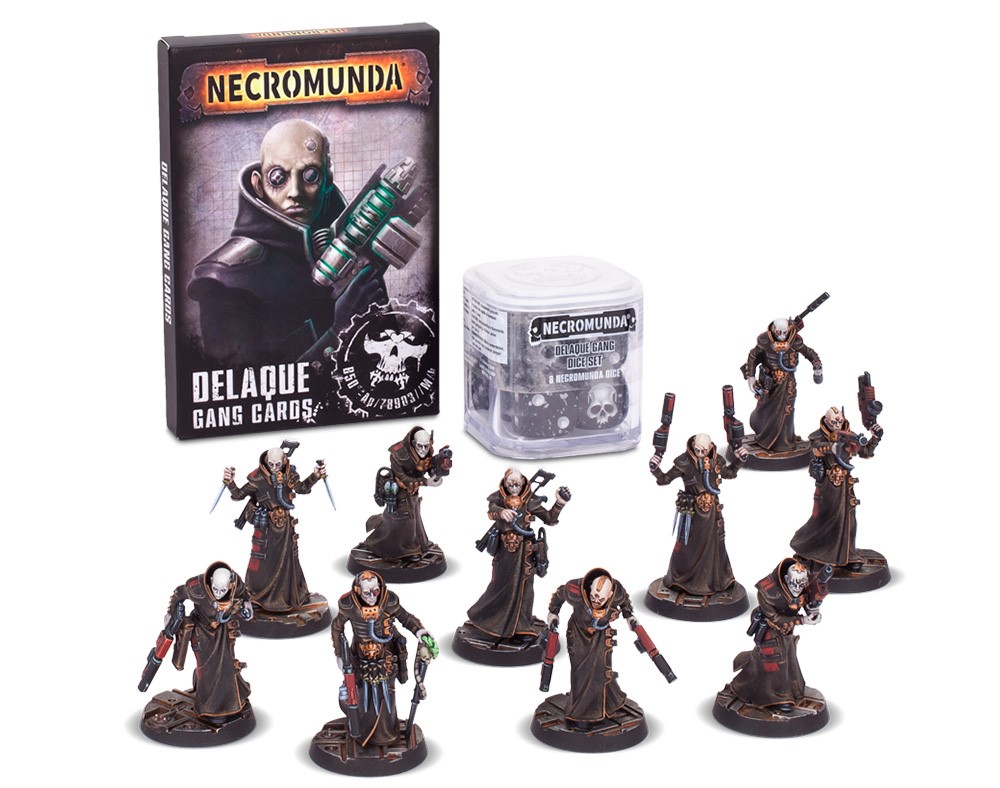 Blood Bowl is also getting a new undead team, the Champions of Death, who are all heroes who loved the game so much that they kept playing it even past their expiration date…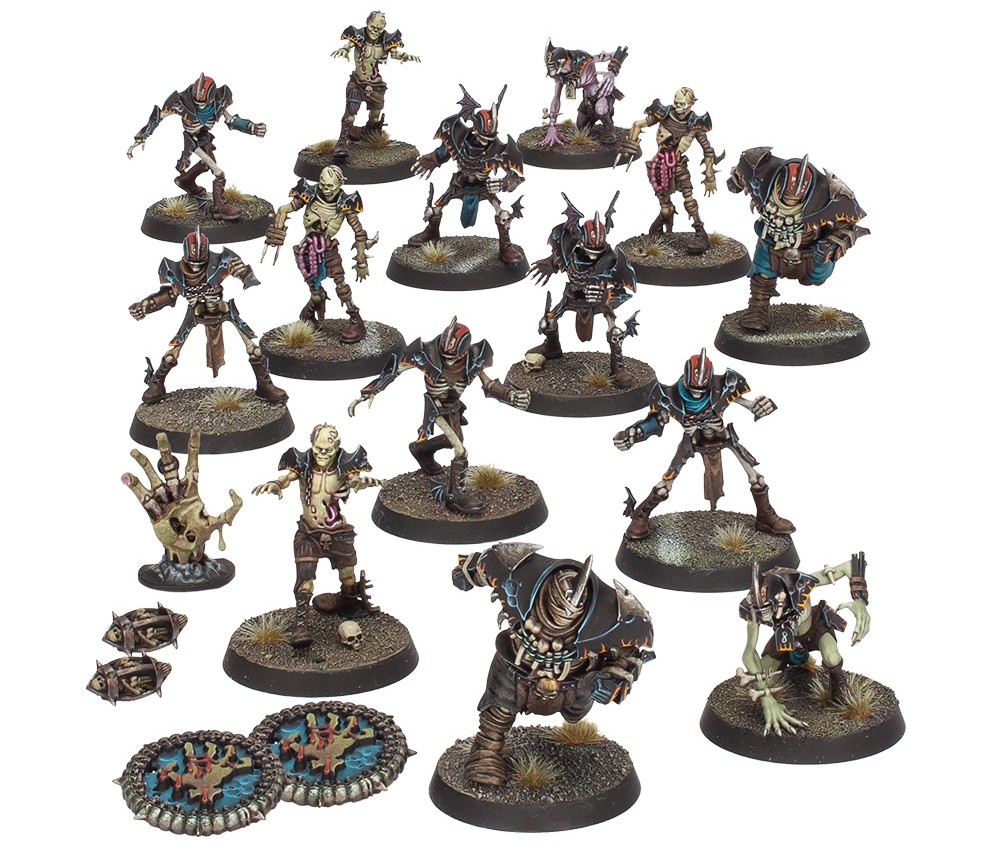 The Champions of Death (or your Shambling Undead team of choice) will soon be staggering their way onto the gridiron to show that death is merely a brief hiatus from a perfectly good playing career. First up, we've got the Champions of Death team itself – 14 players consisting of four each of Zombies and Skeletons, and a pair each of Mummies, Wights and Ghouls. With the Regeneration skill nearly universal among your players, you can unleash the most dastardly violence on opposing teams with no fear of reprisal!
And they come with their own pitch, cards, dice, and all the other ephemera you'd expect to follow in the wake of a Blood Bowl team release.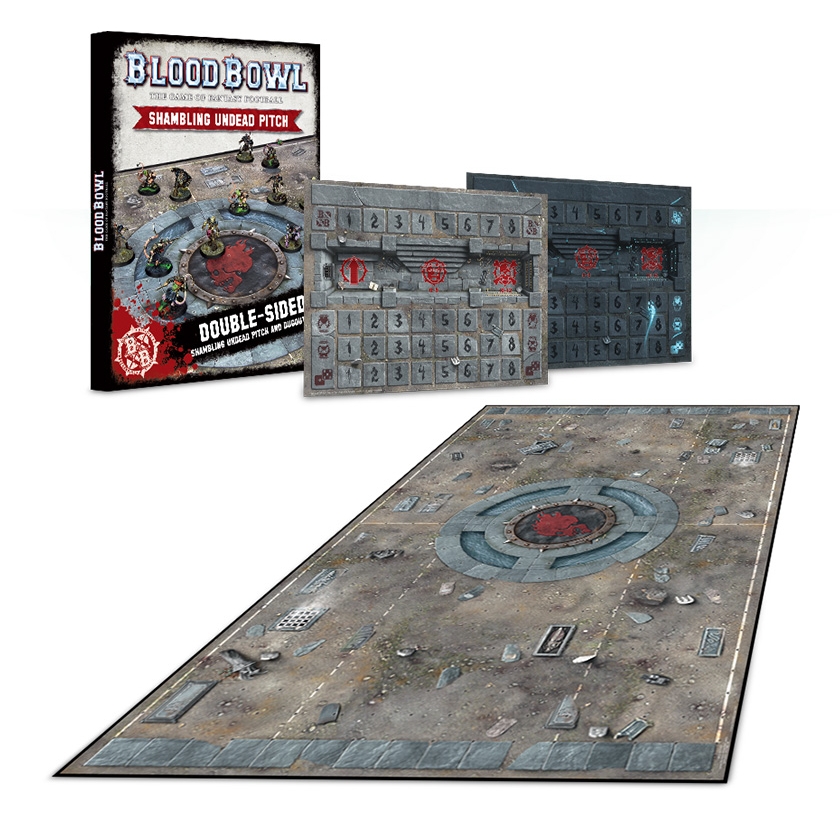 And as we previously mentioned, there are ten new Battleforce Boxes. Which is a lot by any stretch of the imagination–Necrons, Aeldari, Death Guard, Imperial Fists, Primaris Marines, Adeptus Mechanicus, Idoneth Deepkin, Slaves to Darkness, Daughters of Khaine, even Seraphon have their own box set this time around.
And for you Middle Earth fans, Thorin Oakenshield's company: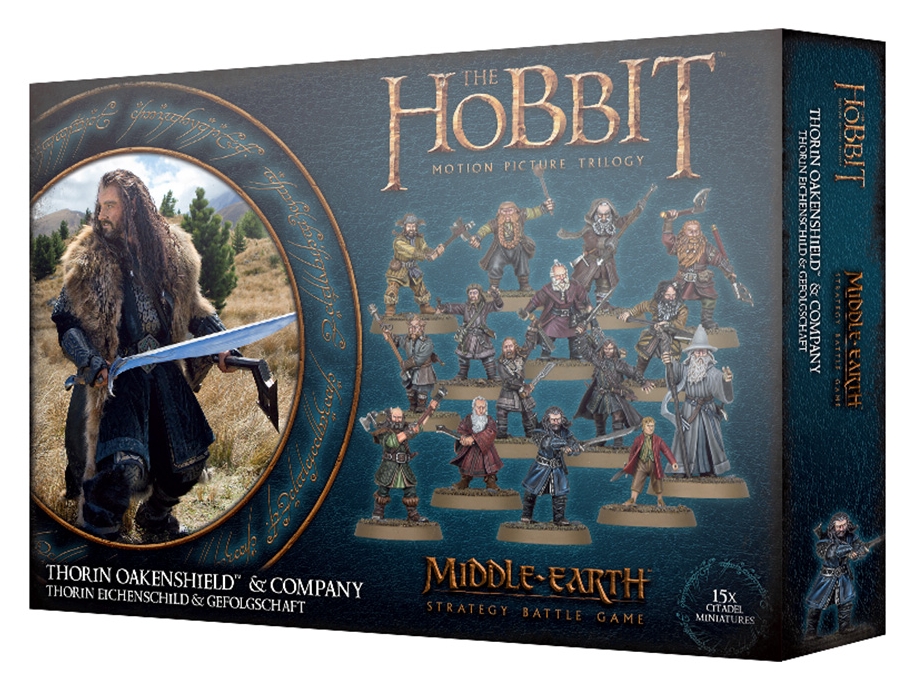 That's it for now, folks, enjoy your weekend and prepare yourself for value.