You'd better watch out, you'd better not pout, you'd better not leave your Warcaster mispositioned so that he can be reached on a charge because he'll be instagibbed since Butcher Klaus is coming to town.
It doesn't quite have the same ring to it, but you know, in the Iron Kingdoms they make the holidays work however they have to. And today we've got a look at the newest exclusive mini you can get from Privateer Press when you sign up for their mini-crate service. Festive, jolly, and able to utterly obliterate even the Heaviest of Warjacks in single combat, Orsus Zaktavir, aka the Butcher of Khardov is getting reimagined for the holiday season. So this year, you definitely want to make sure you're not on the naughty list.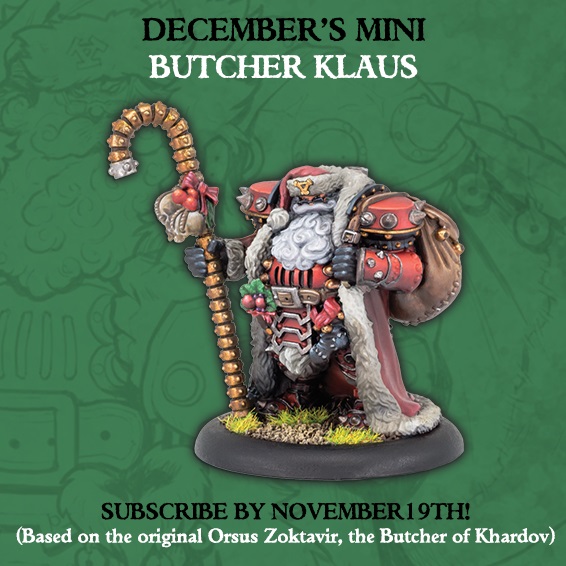 You can pick him up as one of the exclusive miniatures for subscribing to Mini-Crate, but only if you get it by November 19th.
Or if the Legend of Five Rings is more your speed, there's an L5R mini-crate, and if you subscribe by December 5th, you'll get the Dragon Clan's champion Togashi Yokuni in January–and if you're a VIP subscriber, you can secure the Naga Hunter as a free gift with your first miniature.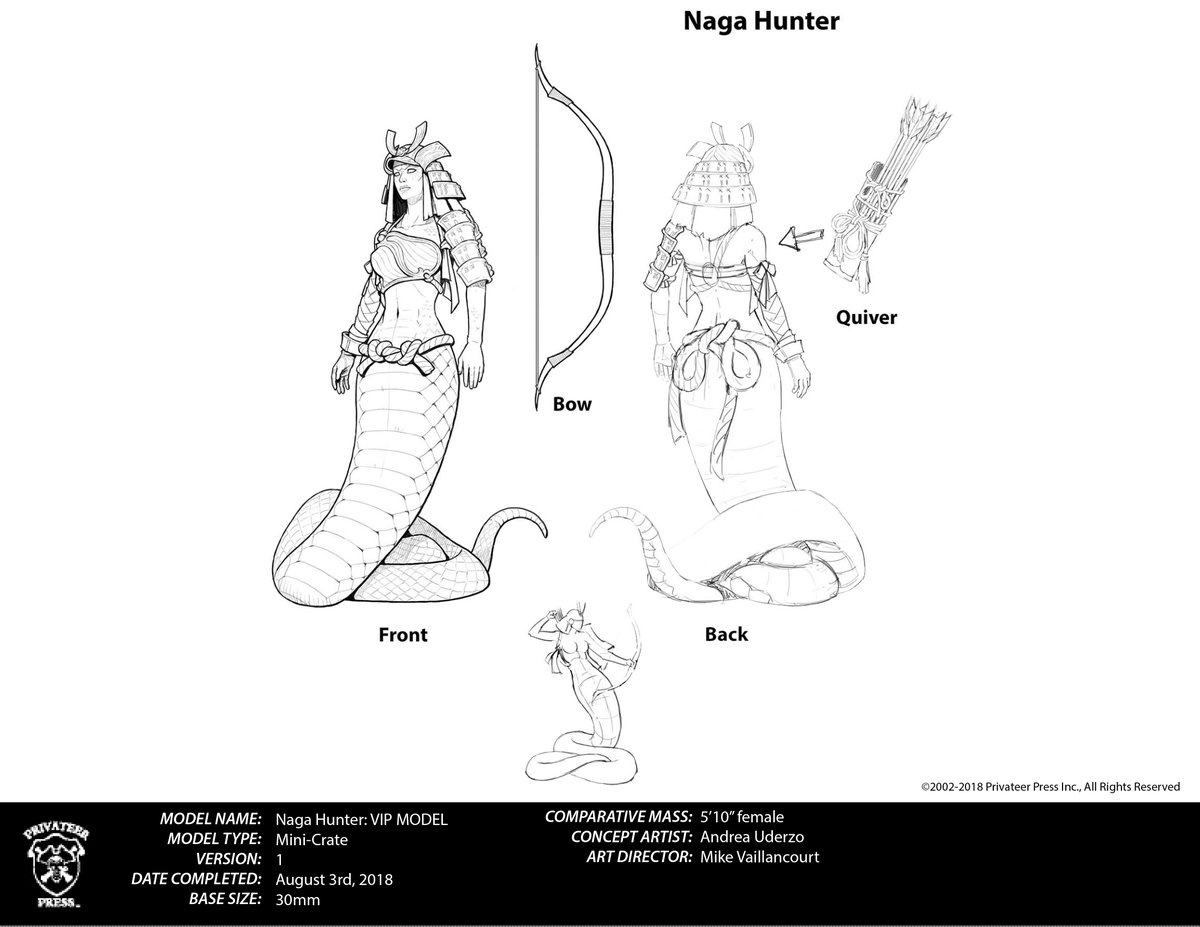 So whatever it is you're collecting, if you're looking to get some exclusive miniatures (and they do mean exclusive–they destroy the molds for these at the end of the production run), then this is a fantastic way to do so. You've still got about a month to snag Togashi, and another two weeks left to grab Butcher Klaus.
I'm not telling you what to do, but I will point out that the last person to end up on the naughty list was taken out at the end of turn one. So.
In Khador, present unwraps you.