Madness this week in RPG Kickstarters. Dogtaurs and Cattaurs, living together, and this is your chance to get them both as part of the Canitaur and Felitaur miniatures Kickstarter from Punga Miniatures.
Humanity has long appreciated the companionship of loyal dogs and cats that tolerate us long enough to let us feed them and pet them. Now Centaurs, being half man, 3/4ths horse, can enjoy that same companionship thanks to the folks at Punga Miniatures.
via Punga Games
Somewhere in the great multiverse, you may find a world, quite different from our own. This is a world where animals have become sentient and established great civilizations and amazing cultures. There is a place for religion, economy, art, politics and even war. In this world, we find the Kingdom of Hundalia.

Hundalia is unlike any place you have ever seen. At first, you might notice the cozy small villages, the lush forests or the wide-spread farmlands. Some aspects of this kingdom may seem familiar at first, however, you won't find many humans amongst the Hunds.

As you traverse the more populated areas, you will meet many canine-like creatures walking upright amongst the streets and fields. These are the Canitaur. Canitaurs are friendly, hard-working and down-to-earth folk. They enjoy little more than spending time with friends and family and meeting new people. If you are friendly and trustworthy to them, you could easily make a friend for life.

Meet the Canitaurs — new unique race of dog centaurs in the most popular roleplay game. This project made by Punga Miniatures and The Deck of Many based on original arts by Nikita Orlov.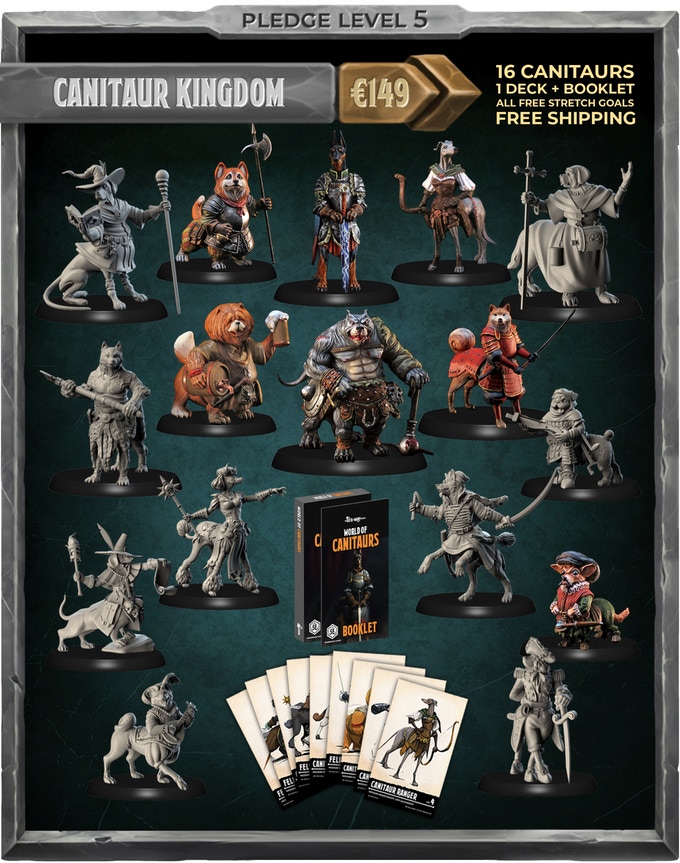 In this project, we have done a lot of work and made more than 20 great miniatures of Canitaurs, so that each player can choose a character for himself.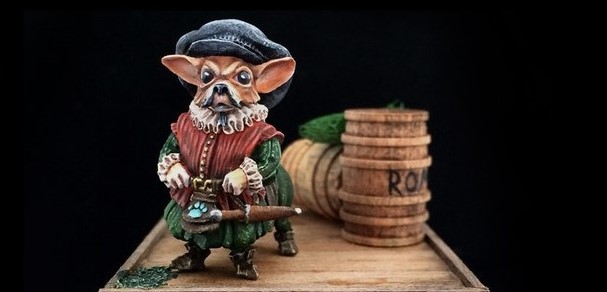 Our miniatures are cast by hand using silicone molds and pressure chambers. The material of the miniatures is the high-quality resin. Manual work and expensive materials allow us to make miniatures more detailed and qualitative in comparison with usual miniatures from PVC.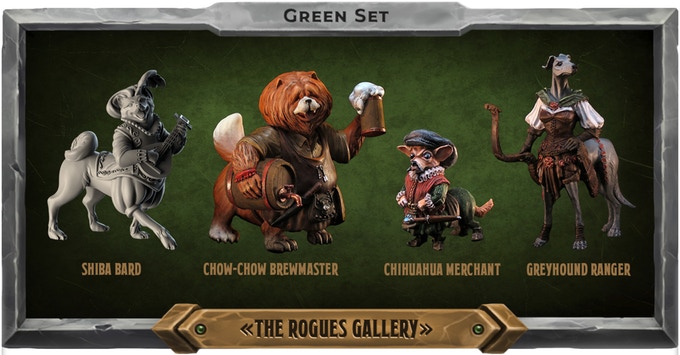 You can find a selection of different sets, all of which have their own breeds and mixes. And if you're not into the centaur aesthetic–Punga has got you covered.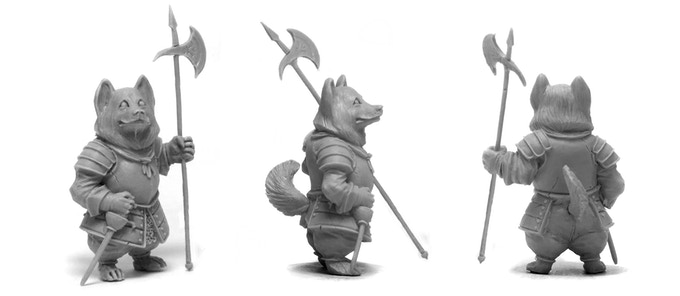 Feeling odd about creatures with six paws? That's OK, we have a solution for you! Corgi, Pitbull, Chihuahua, and Greyhound are sculpted also in four-paws versions — just detach the backside and get the adorable humanoid dog of your favorite breed.
So there you have it folks. More Dungeons and Doggos for all your adventuring needs.
Happy adventuring!