The A-Wing is back and joining the Resistance with a fresh coat of paint and a stable of new pilots to bring the heat on the tabletop. Come meet the new RZ-2 A-Wing!
Due out in Q4 of this year, the new Resistance A-Wing looks like pretty solid addition to the roster. It's lightning fast, can deliver a mean payload, and has some very high skilled pilots. It's not the toughest ship out there, but if you can master flying it, you'll be nigh untouchable!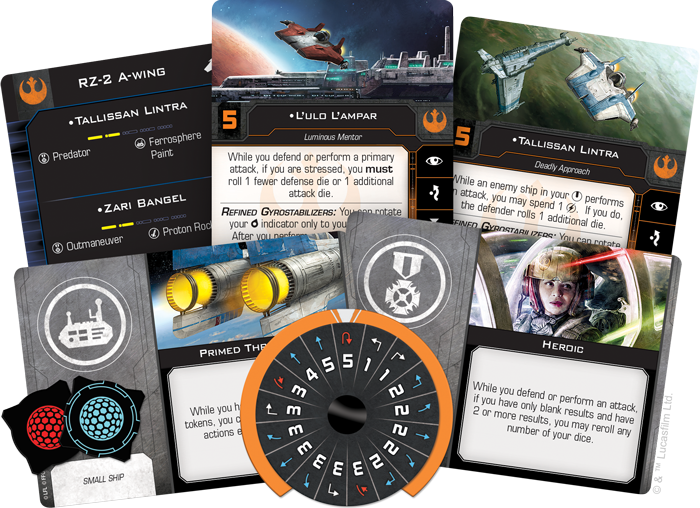 Meet The Pilots
The A-Wing has always been a ship that is flown by Aces – aka crazy thrill seekers – and the new version is no different. It's got some of the Resistance's top Aces in the cockpit and they have some impressive skills.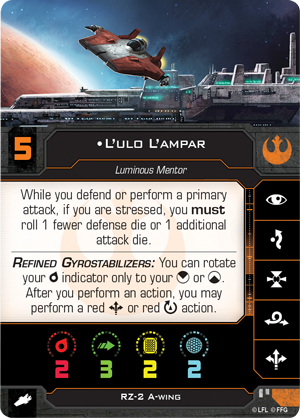 L'ulo L'ampar is all about flying aggressively. When L'ampar is stressed you'll get to roll 1 extra attack die! You'll also roll one fewer defense die…but hey, just don't get shot and the problem is solved.
Let's pause really quick and review the ship itself. First off, the A-Wing now has a turret attack! The innate ship ability allows you to flip the turret to the front or rear arcs only – plus you can flip them when after you've performed an action (it is a red action though). Or can also get a red boost. Either way it's a neat addition to this ship that can easily zoom by a target.
The action bar is loaded. The stats are also pretty straightforward with a 2 die attack, 3 evade, 2 hull and 2 shields. After looking at the dial and also L'ampar's ability – this Ace is starting to make a lot of sense.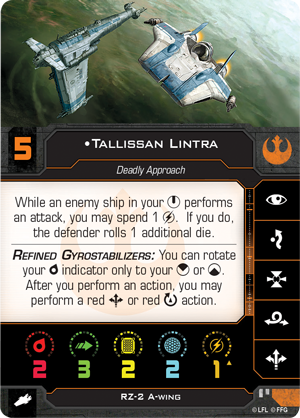 Tallisaan Lintra is the next pilot on deck. This A-Wing Ace is actually a great support pilot. Her ability is a little confusing because it allows the DEFENDER to get an extra defense die – but only if you have the ATTACKER in your bulls-eye arc. So it would also apply to herself if you're jousting. Her charge also regens at the end of the turn which means you can keep that ability rolling all game long.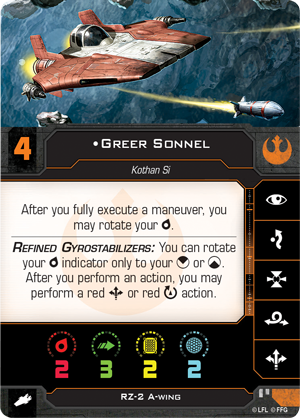 Greer Sonnel is up next and she can fully rotate her turret after a maneuver. This is important because it doesn't cost her a stress to do so! If you can avoid bumping, this is one pilot that should be able to line up shots like no other A-Wing.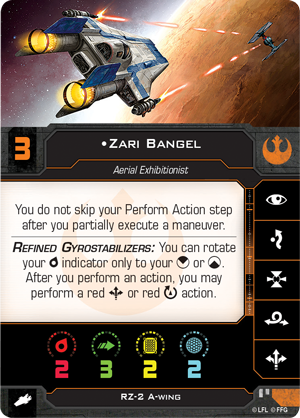 Zari Bangel is the final pilot we're looking at today. Bumping doesn't bother her as she doesn't skip her Perform Action step after partially executing a maneuver. That could led to some impressive maneuvers theoretically.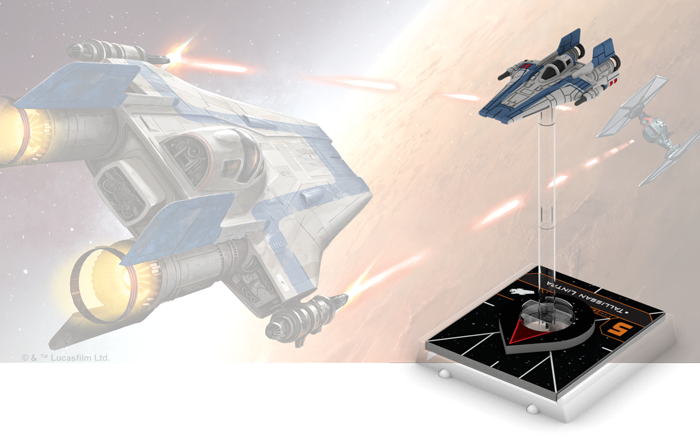 The Resistance's New Toys
The A-Wing was a big part of the Rebel Alliance. However, that was many years ago by the time of the Resistance. In those decades, the training and technology has improved quite a bit. To showcase that improvement we've got some new upgrade options for your A-Wings as well.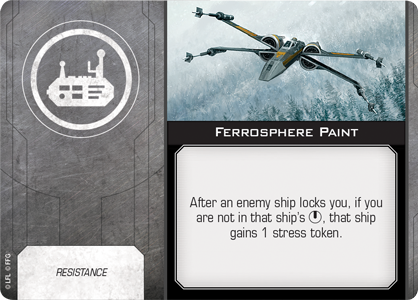 Ferrosphere Paint is an interesting tech upgrade as it forces your opponent to take a stress if they lock your ship outside of their bulls-eye arc. That option is available to Resistance ships at large as well – that could come in handy…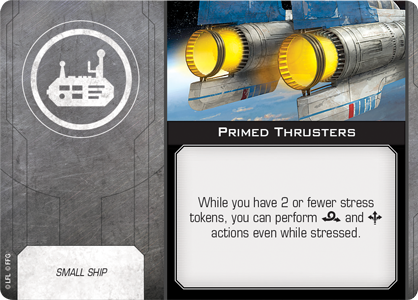 Primed Thrusters is another Tech upgrade for Small Ships. This allows you to "soak" up to 2 stress and still perform barrel roll and boost actions. For a ship that relies on it's maneuverablity for survival, that's kind of huge!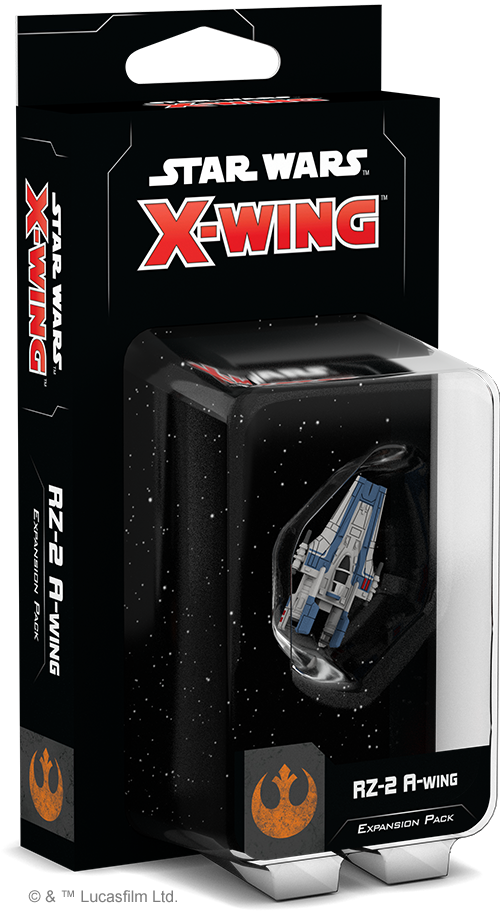 The main interceptor of the Resistance, the RZ-2 A-wing by Kuat Systems Engineering is the natural evolution of its predecessor. With field-tested refinements integrated into its design such as incredible maneuverability, reversible laser cannons, and precision ordnance, mastering this craft is a challenge worthy of the greatest aces.

With six ship cards—including four unique pilots—and five upgrade cards, plus the maneuver dial and tokens included in this expansion pack, the RZ-2 A-Wing Expansion Pack gives you everything you need to stand toe-to-toe with the First Order's best!
The next generation A-Wing is coming soon – Do you feel the need for speed?!