Nazi supersoldiers, heroic adventurers, and awakening elder gods. Come check out this week's batch of Kickstarter highlights!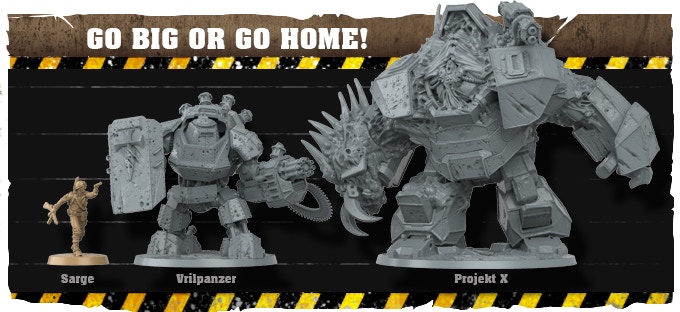 Mythic Games has returned to Kickstarter with their latest miniature-based board game project, Reichbusters. Four players team up as a squad of over-the-type Allied heroes on a top secret mission to strike Wewelsburg Castle, a secluded stronghold where the Nazis are developing super soldiers, combat robots, mechs, and all manner of other weird wonder weapons. The campaign will only last 10 days, and the pledge levels are pretty simple. For $200 you can get the entire Reichbusters experience.

The creators of the LOAD board game series are trying something a bit different with their new campaign. Instead of funding a board game, Archon Studio is trying to create a new line of modular resin terrain that use magnets to easily create elaborate battlefields for your 28mm wargames. Currently, the Rampart line comes in either grimdark cathedral or Aztec temple flavors, with a variety of decorations being added as stretch goals. Pledges start at $49.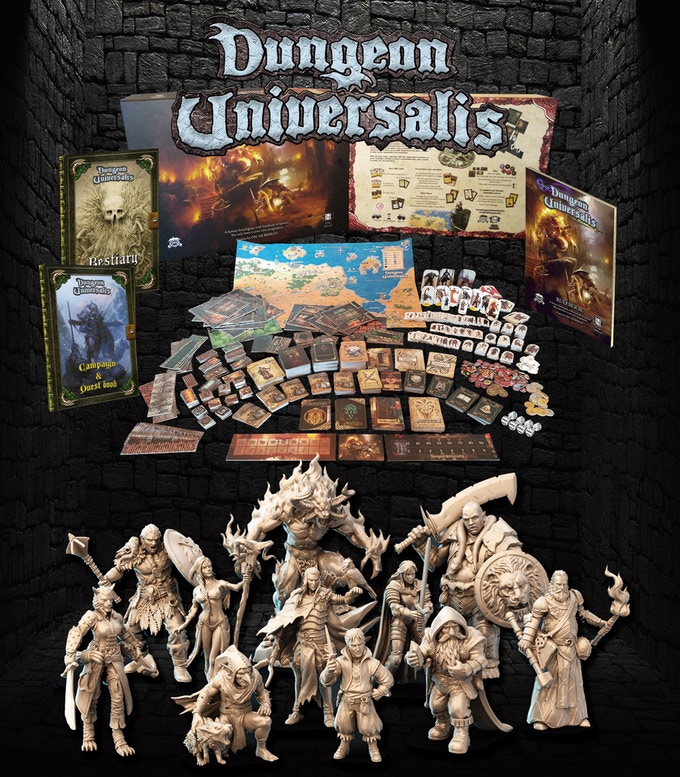 Dungeon Universalis is a massive RPG board game for up to six players. Explore modular dungeons using either the game's own campaign book, or custom-built scenarios. Players can build their characters from any combination of two dozen races and 20 classes, and there's over 400 enemies split between a dozen factions to face off against. Heroes and bosses are represented by miniatures, but most enemies are cardboard standees to keep costs down. Pledges start at $97 for the core game.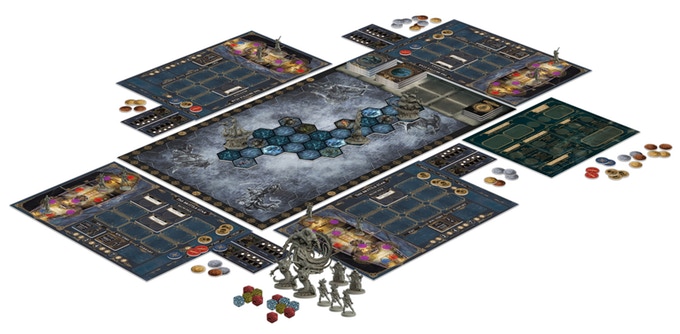 The Everrain is a cooperative narrative-driven adventure game set in a fantasy world engulfed by a never-ending storm caused by a slumbering elder god that is about to reawaken. Players build a ship and crew and set out on a modular game board on their quest to find the source of the rain and stop it. Along the way, players will encounter islands and shipwrecks to explore for valuable resources, and servants of the elder god that will attempt to hinder their progress. You can grab a copy for $109.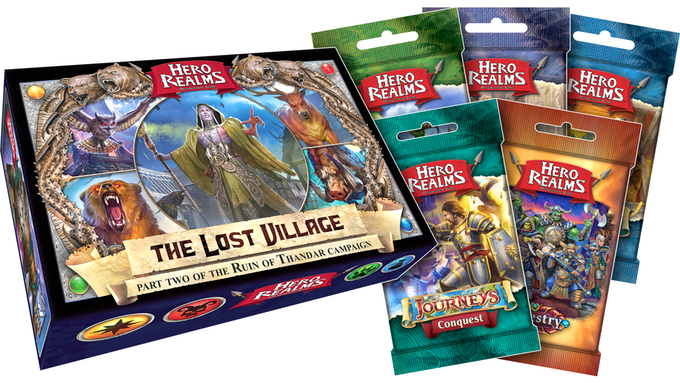 Finally, we come to another campaign for the hit fantasy deckbuilding game, Hero Realms. The new content includes several new packs containing additional playable race/class combinations, new champions, new quests, and more. The centerpiece of this campaign is the next big adventure box, called The Lost Village, which picks up where The Ruin of Thandar left off. You can get all the new stuff for $45. Newcomers will also have a chance to grab content from the previous Kickstarter campaign.
~Which Of These Campaigns Caught Your Attention?