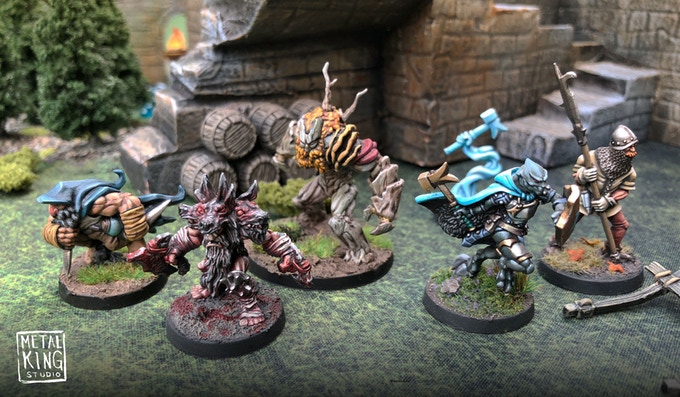 Intrepid adventurers, lizardmen footballers, and modular armored vehicles. Come check out this week's batch of Kickstarter highlights!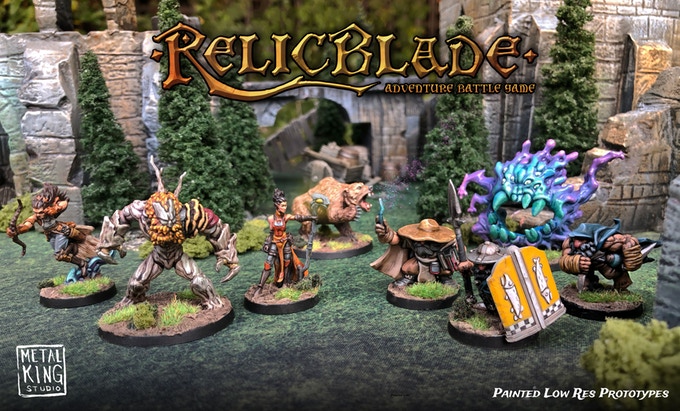 Sean Sutter has returned to Kickstarter yet again with a new batch of models and rules for Relicblade, his 28mm fantasy skirmish game of adventurers vs monsters. This latest campaign adds two new faction starters: The dwarves of the Moldorf Expedition and the elves of the Lostwood Enclave. This Kickstarter also contains the Volgelands book, which includes new scenarios, campaign rules, and the first real deep dive into the world's lore. You can get both new starters, the Volgelands book, and a Kickstarter exclusive miniature for $85.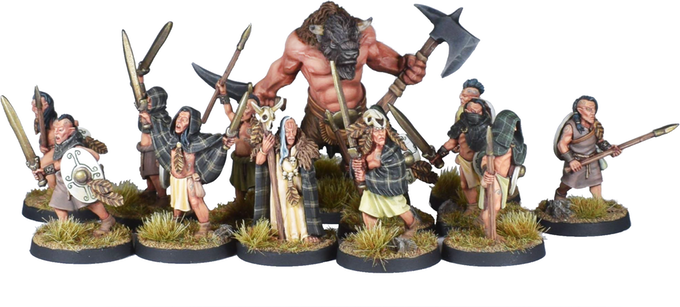 Westfalia is funding a new army for their line of 28mm resin fantasy miniatures. This new army includes a race of elves that blend visual elements of Native American and Scottish culture. The line includes swordsmen, spearmen, archers, horsemen, chieftains, shamans, and bison-headed minotaurs. Pledges start at $45.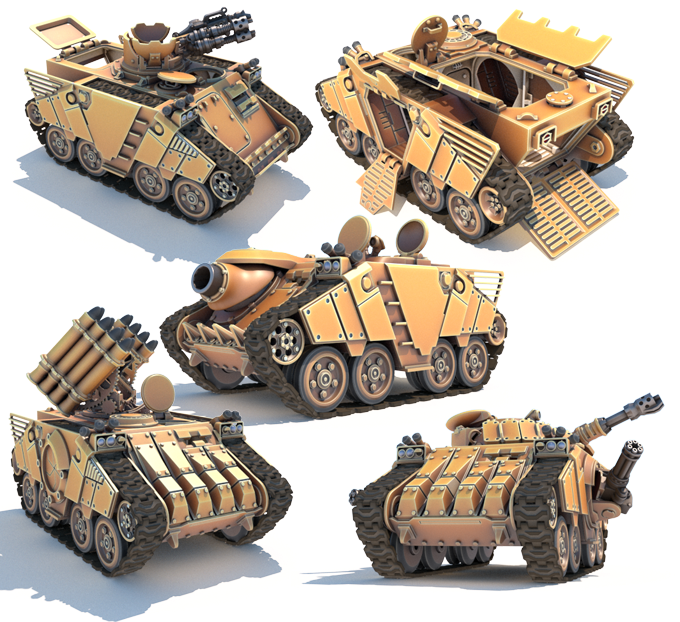 The MAV3RICK is a ridiculously modular 3D printable 28mm sci-fi tank. The tank has tons of moveable parts, including turrets, sponsion-mounted guns, hatches, and doors. Vehicles you can build include APCs, tank destroyers, main battle tanks, and AA, and there's about a dozen different types of guns you can outfit them with representing pretty much everything in the human arsenal of a certain grimdark setting. You can get the files for the whole kit for $29.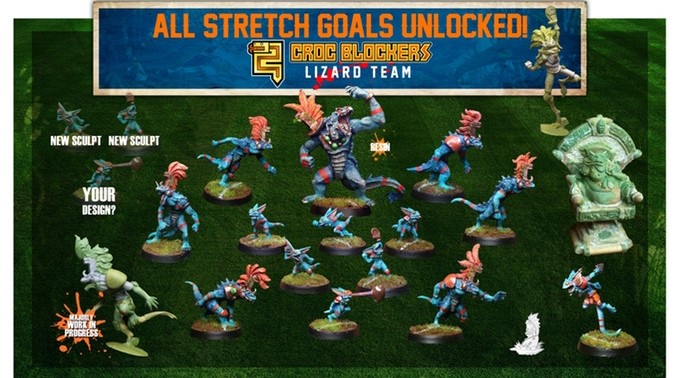 Warploque is best known for their whimsical ArcWorlde skirmish game, but they occasionally make 28mm fantasy football teams too. The Croc Blockers is their latest team, and consists of 6 Smoothskin skinks, 6 Coldblood lizardmen, and 1 Ancient One. The campaign also includes star players, a coach, and some alternate sculpts as stretch goals. All of the miniatures come in metal except for the Ancient One. You can get the basic team for $70.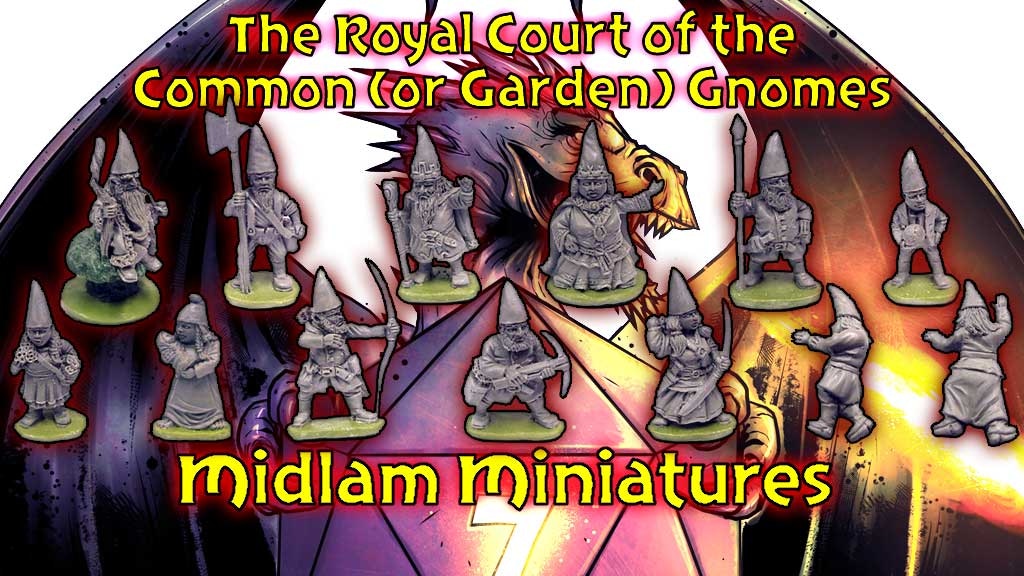 Finally, we come to the latest campaign by Midlam Miniatures. Their new set of 28mm metal miniatures includes 13 gnomes representing royalty, guards, and civilians. You can get them all for $41. Midlam is also offering their previous line of 14 gnomes as well, and you can buy all 27 models for $77.   
~Which Of These Campaigns Caught Your Attention?