These are the first Game of Thrones figs from the partnership between HBO and McFarlane Toys have arrived. Viserion, now an ice dragon, has a 16″ wing span and a plume of icy fire. Deanerys comes ready to face winter with a full length coat and an icy stare.
Perhaps the only thing more shocking than the loss of Viserion to the Night King's javelin north of the wall – was his dramatic return to knock a giant hole in said The Wall. That's a quality cliffhanger.  Now HBO and McFarlane Toys lets you enjoy mother and undead dragon child on your desk or home.  Get a load of these two, and note the very affordable pricing.
Daenerys Targaryen – $19.99
6″ inch (15.24cm) Scale
Made of plastic
Features 12+ points of articulation
Incredibly detailed
Featuring iconic attire from season seven of Game of Thrones
Includes four map markers
Ships between April and May of 2019
Queen Daenerys Targaryen, is the younger sister of Rhaegar and Viserys Targaryen and only daughter of King Aerys II Targaryen and Queen Rhaella Targaryen, who were both ousted from the Iron Throne during Robert Baratheon's rebellion. Among the most popular characters on the show, Daenerys is also the "Mother of Dragons," having rule over Drogon, Viserion, and Rhaegal.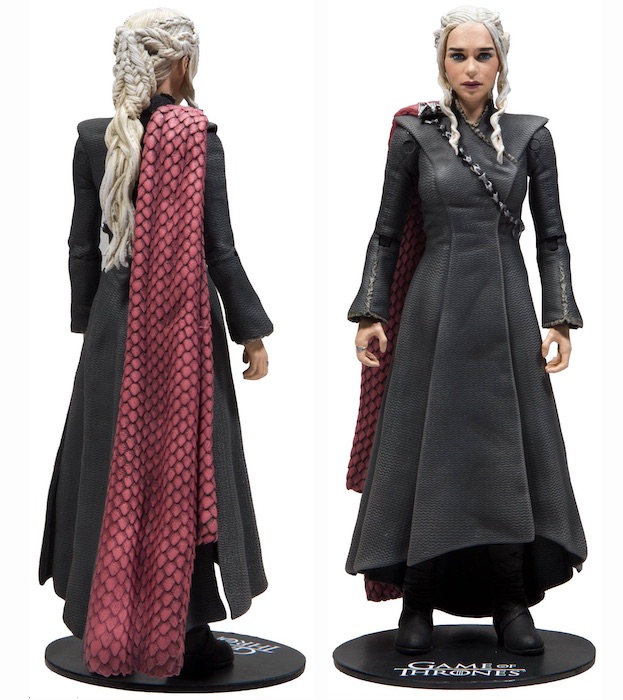 Ice Dragon Viserion Deluxe Figure – ~$25.00
9″ tall
Wingspan of over 16.5″
10 points of articulation including the legs, wings, tail and neck
Removable blue flame
Ships between April and May of 2019
Along with his brothers Drogon and Rhaegal, Viserion was raised since birth by Daenerys Targaryen, however, after being fatally wounded, and then resurrected, Viserion has now fallen under the command of his new master, the Night King. Under the Night King, Viserion would blast away the Wall in Eastside with his now blue flame, allowing the Army of the Dead to enter the Seven Kingdoms.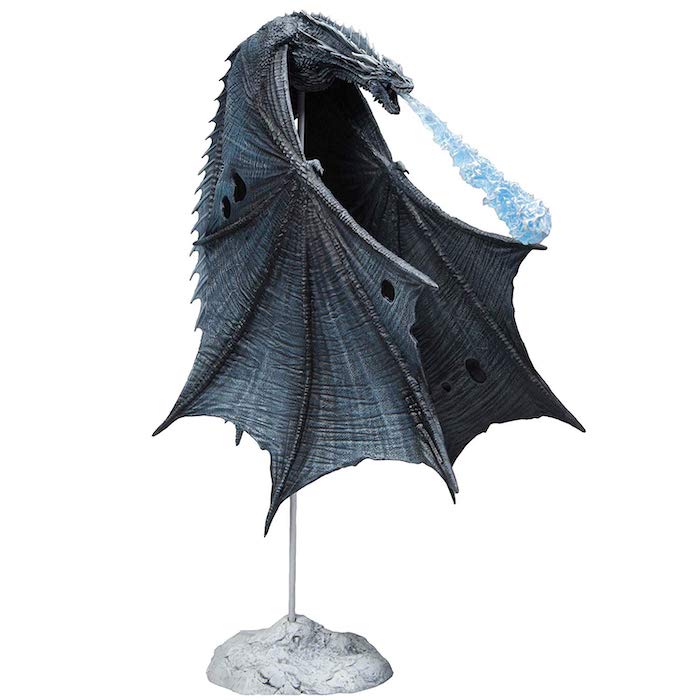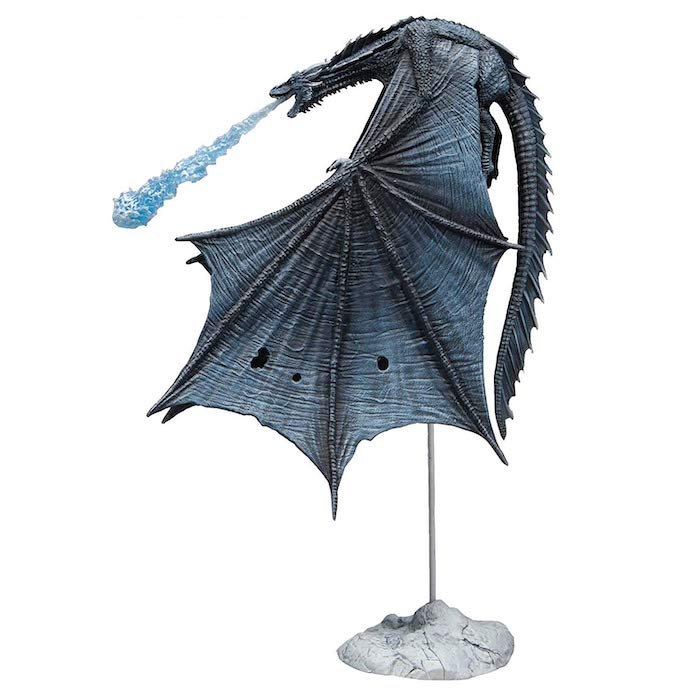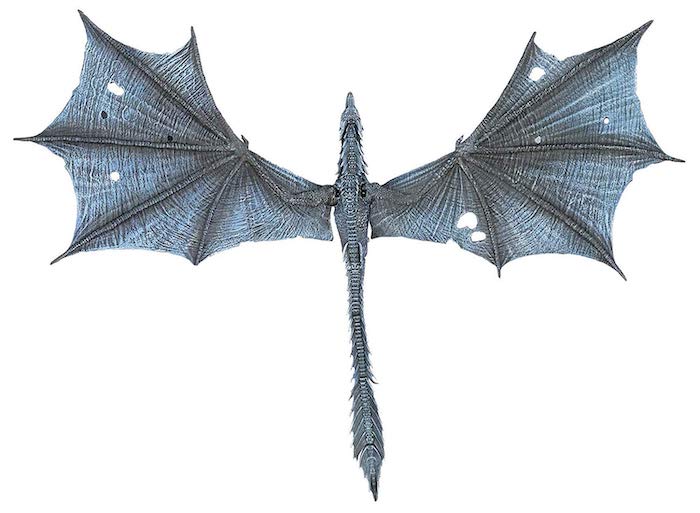 ~Who should they do next?