Warhammer Chaosbane draws ever closer–and today we've got a look into one of the warriors of the Old World. Konrad Vollen, Captain of the Empire, is a melee-and-defense oriented brawler. Take a look at what he can do.
Warhammer Chaosbane draws ever closer. And with it, a pronouncement of doom for the Ruinous Powers. Though their hordes are numberless, swaths of daemons will fall before the powers of the heroes of the World-That-Was. Konrad Vollen is one such hero. A shield-bearing warrior who fights with massive weapons and wears heavy armor, Vollen brings the might of Sigmar to the foes of the Empire.
Vollen is a tank character, through and through–but unlike many games, Warhammer Chaosbane seem to realize that Tanks have guns. And thus, Vollen is capable of doling out incredible damage to the hordes of Daemons that you'll fight along the way.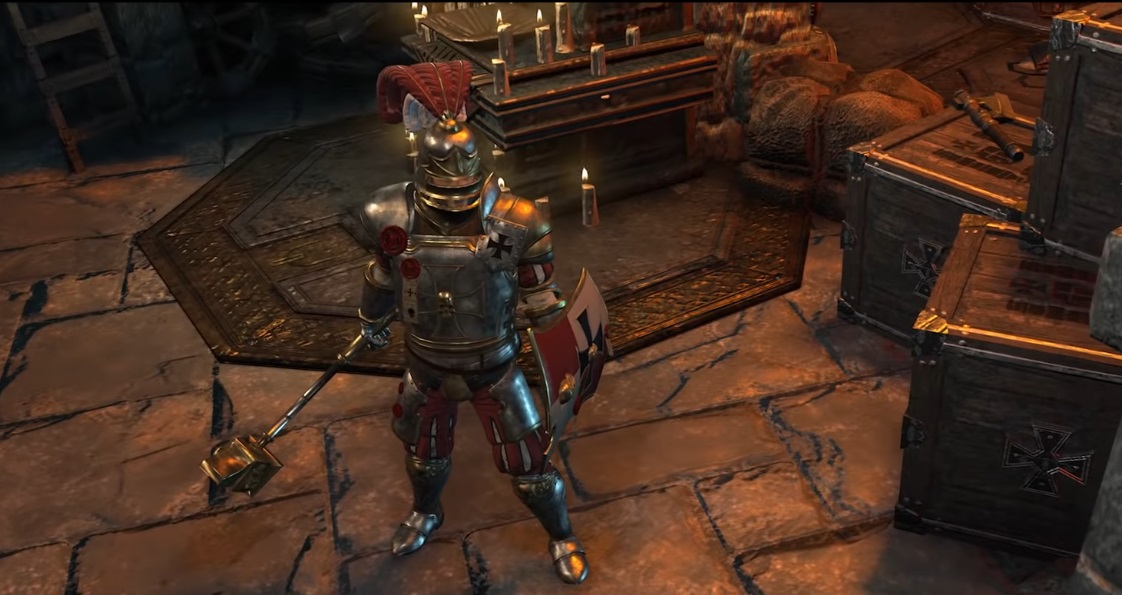 Sure, he's wearing heavy armor and carrying a shield–but that shield gets used offensively as well as defensively. In the video we see him bash with the shield, stunning foes and knocking them back. As he gains in power, he'll eventually call down a giant spectral shield that can send enemies flying, or he might even acquire the power to charge forward with his shield, scattering enemies to the seven winds.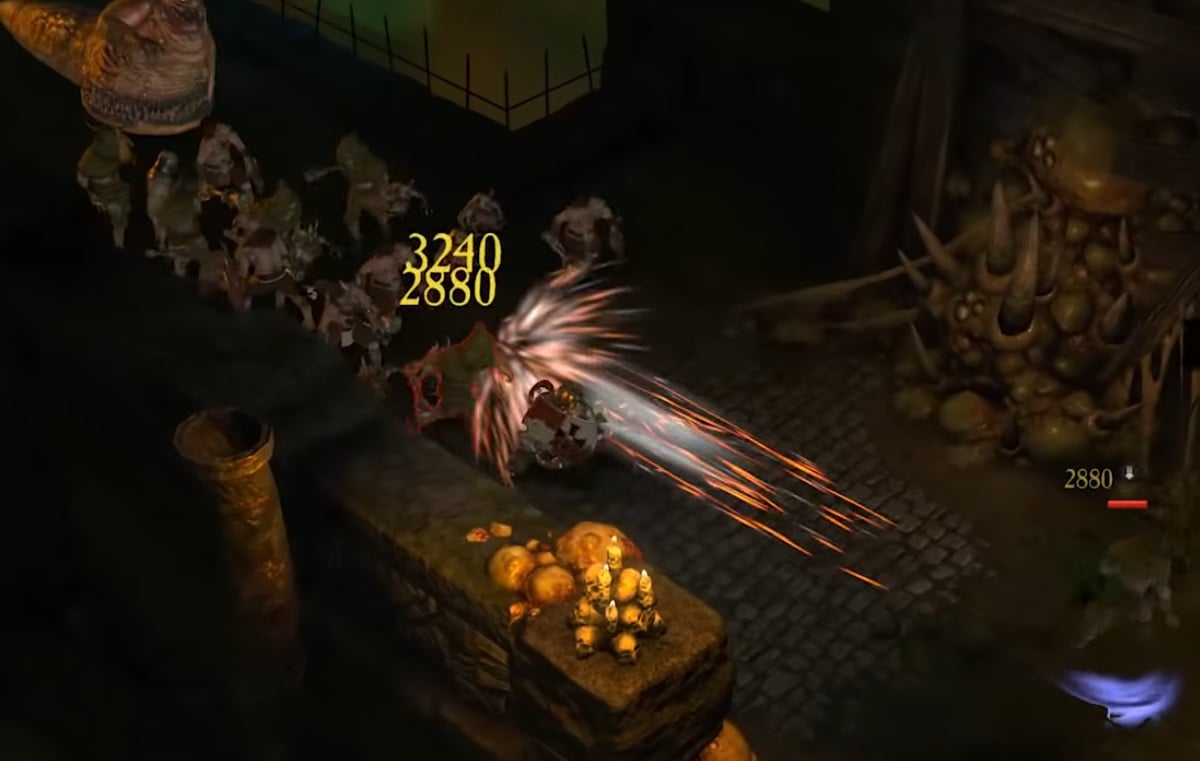 There's a lot happening in the video. We get a sense of some of the other mechanics–each of the hero characters has a patron god they can make offerings to. These offerings unlock class-specific abilities. If I had to take a stab in the dark, I'd say it's either advanced abilities or like some kind of subclass, and wouldn't be surprised to see a couple of different options, even if they only show off one of them.
We also get a sense for just how stylish some of these characters are…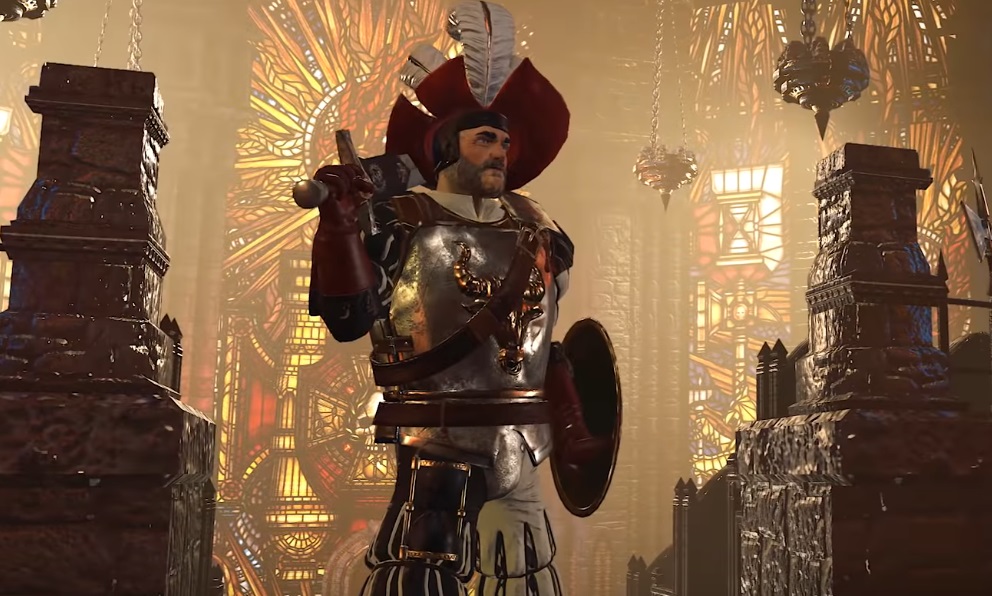 At any rate, that's Konrad Vollen. Hero of old, Captain of the Empire, and snazzy dresser. What do you think of him? Let us know in the comments!