Vampires hunt an ancient beast and seek to unearth long buried secrets in the new Curse of the Vampire Coast faction trailer, which accompanies the release of the expansion for Total War: Warhammer 2, available now.
Fair warning, this "trailer" is just actually the faction intro movie for the Vampire Coast faction–so there be major spoilers ahead. But spoiler warning aside, let's take a moment to talk about the depths Creative Assembly's been getting to with their storytelling in these Total War games. There's been a shift in the last few releases, made especially clear in the big whole-world expansions, towards broader stories told through the mechanics of Total War style gameplay. Which mostly means you still have big battles, but there's a big narrative behind them–and in this case, it's Vampires hunting an ancient beast known as the Tidemaker…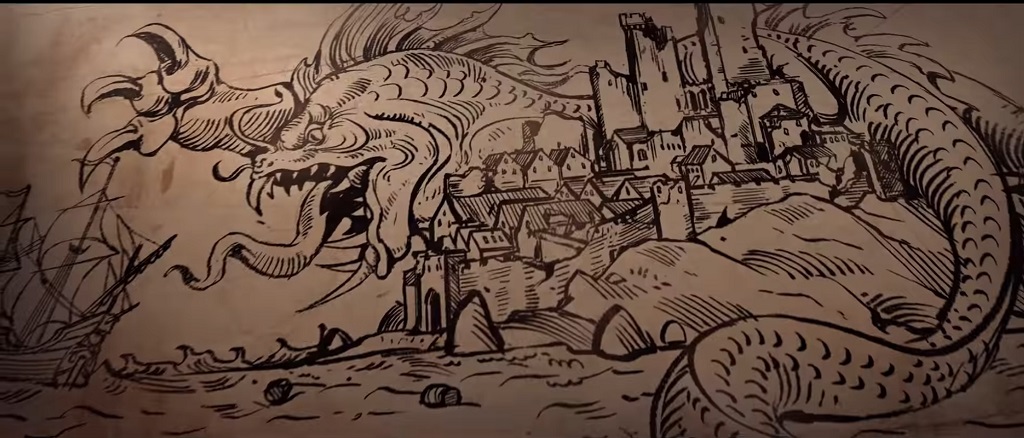 A great Sea Wyrm who is unkillable–which is exactly what the Vampires like to hear…
This expansion looks like a blast. With ancient sea-borne mysteries and cursed vampire pirates who just want to plumb the depths of the ocean to kill an unkillable beast, resurrect it, and rule the waves–you can really get a feel for the kind of story they're going for in this expansion.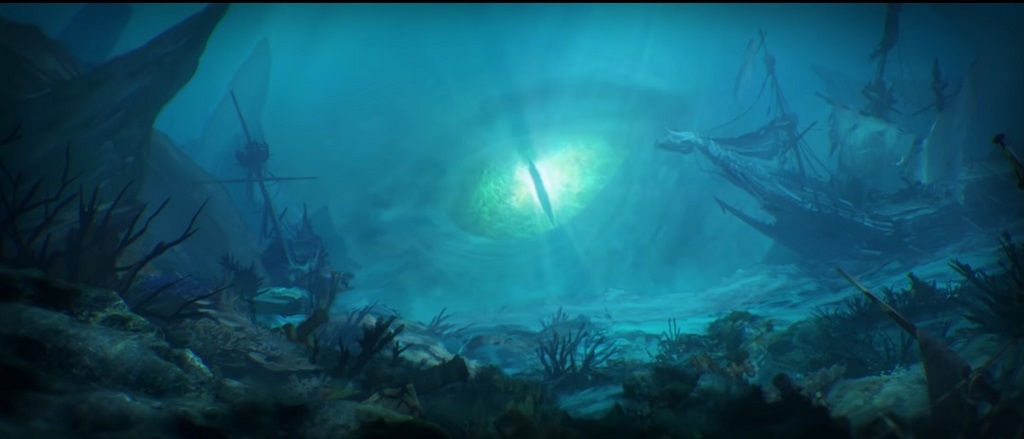 via Creative Assembly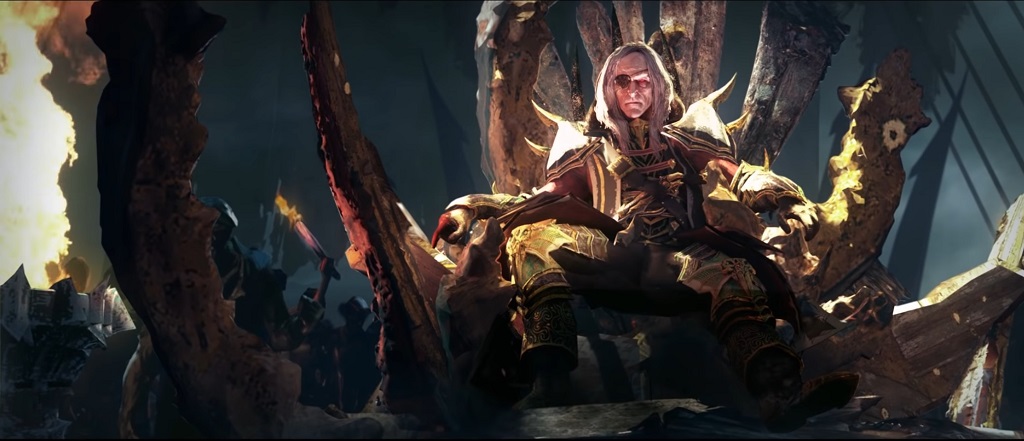 Night falls on Lustria. As you stand on the dock and peer seawards through the gathering mists, strain your ears. The jungle sounds behind you fade, and in their place comes a wet thudding, as of rotten rigging against a mouldy mast. The sound multiplies, and with it, the groan of a thousand breathless voices, joined in something part-shanty, part-dirge. Dread prows pierce the gloom ahead, and the ghastly truth is laid bare: upon the ghoul-winds come the swollen hulks and decaying vessels of the Vampire Coast! Run now – run hard and fast. For it is all you can do.

It was the undying lord Luthor Harkon that laid claim to a stretch of Lustria's east coast. Ever since, it has been a domain where the dead stir, leading expeditions into the jungle interior or setting sail across the Great Ocean to commit wanton acts of piracy. But the insane Arch-Commodore Harkon is not the only unliving admiral who takes to the seas with pistol-armed crews of zombies, vampiric depth guard, syreens and mournguls… there are other pirate lords who command dreadfleets of their own, packed to the gunwales with crews press-ganged into eternal service.

These tyrants ply the seas seeking plunder of blood and gold. However, now that the vortex of Ulthuan weakens, the captains search for more than mere treasure… for the Star-Metal Harpoon lies in the deeps, a weapon powerful enough to bring the greatest Merwyrm of them all to heel!
What seas will you sail in search of adventure?