Come take a look at over an hour of gameplay with the devs of BFG 2. They answer a ton of questions and show off some of the new features of the game, while ships blow up other ships for your entertainment.
Battlefleet Gothic Armada 2 is a glorious game of (space) naval combat in the 41st millennium. With ship battles ranging from massive fleets to tiny skirmish-sized flotillas there's something for everyone in the game. You'll find an expansive list of ships, special abilities, and of course, more glowy particle effects than you can shake a stick at–and that's quite a few.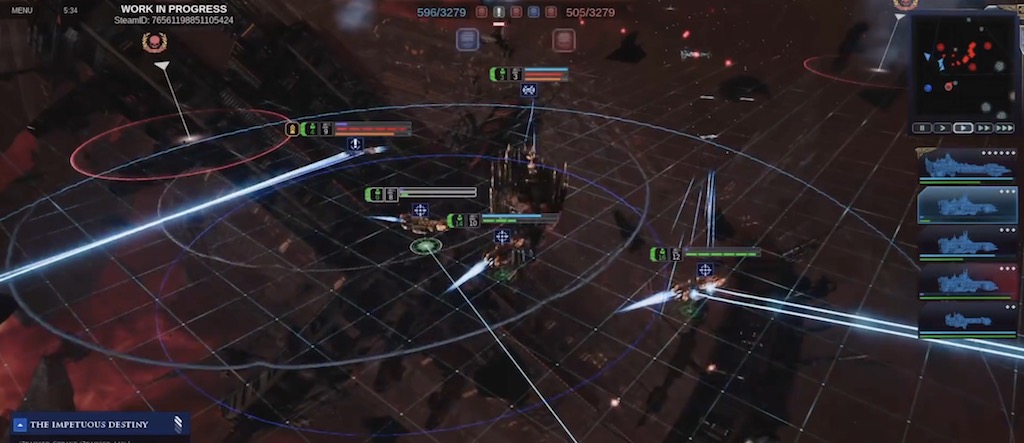 The developers sat down over the weekend for a playthrough that takes viewers through a fairly broad look at the game. You'll see how maneuverability and damage come into play, get a look at some of the unique abilities in the game, and walk through some of the set-up and deployment tactics we haven't seen so far. Let's take a look.
One of the more interesting points to come up is how combat and damage have changed in the game. In the first game, there was only a single way to take a ship out of combat–take down their health. But players in BFG Armada 2 will have more options: boarding actions will allow you to take out an enemy's crew, and even unsuccessful operations will still reduce the effectiveness of a ship if you can damage enough of their crew.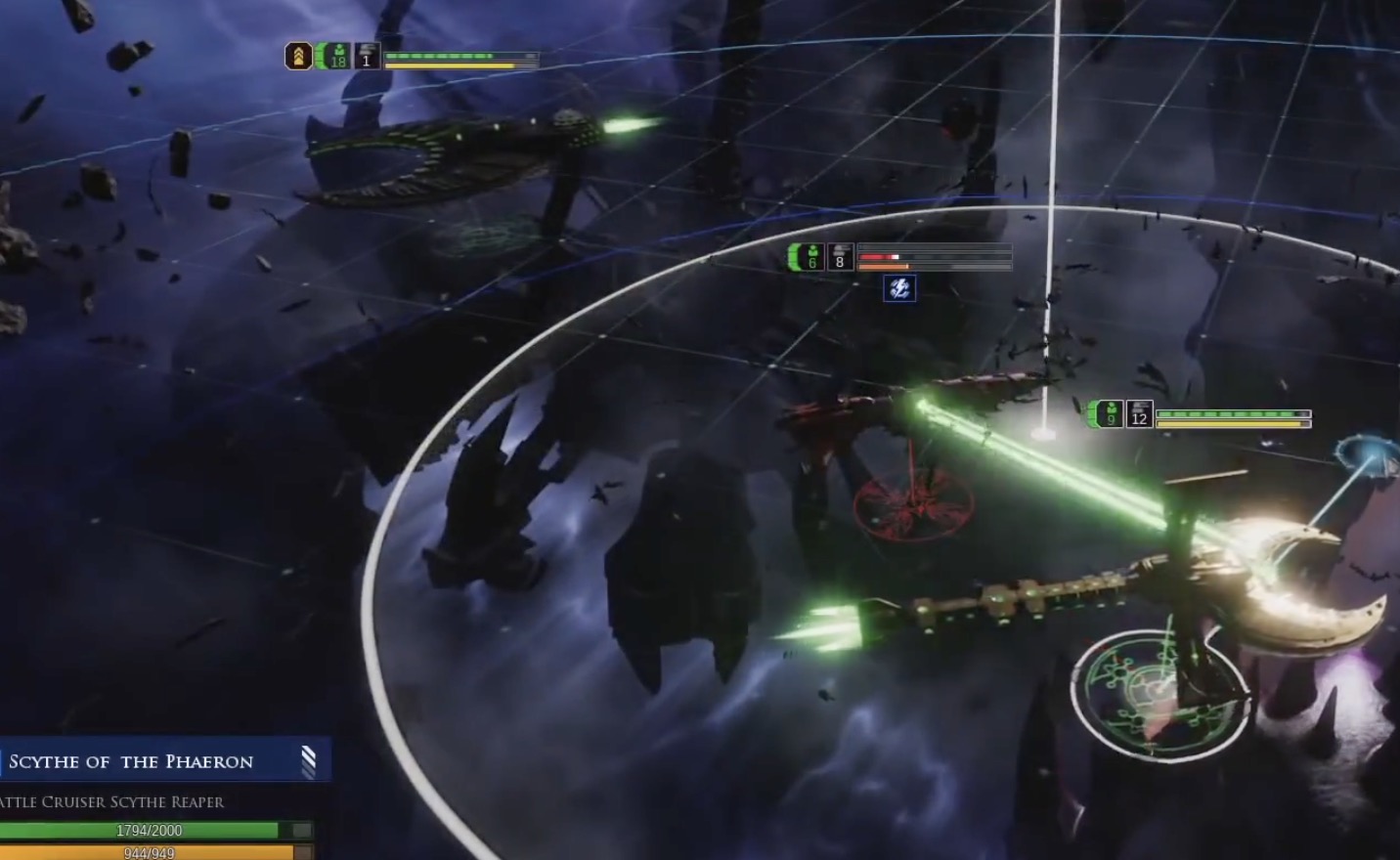 And the ship takes damage system by system as you damage it, including damage to its crew. This is the Tyranid's particular skill, as many of their projectiles will do initial damage, but then also launch space insects into the ship to devour crew from the inside out.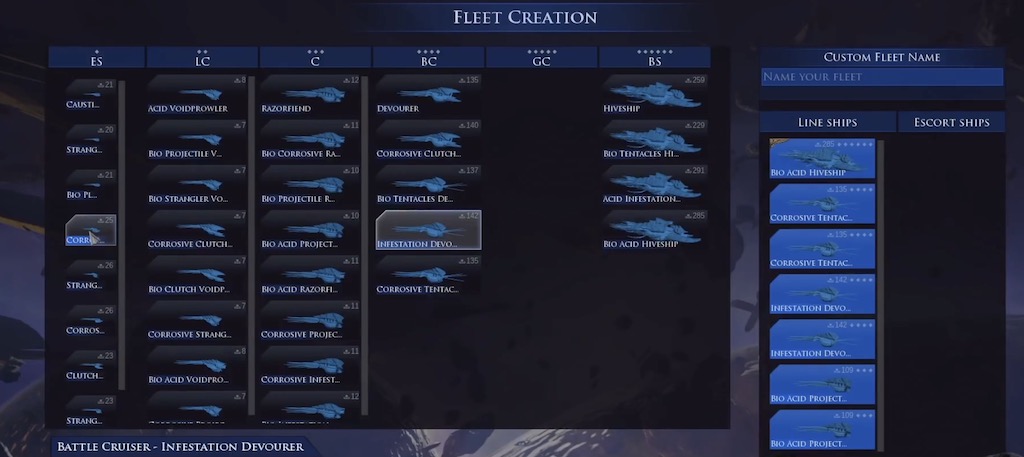 This is where Leadership of the ship comes in handy–depending on how your ships are doing, you can manage your morale and rally your crew to fight.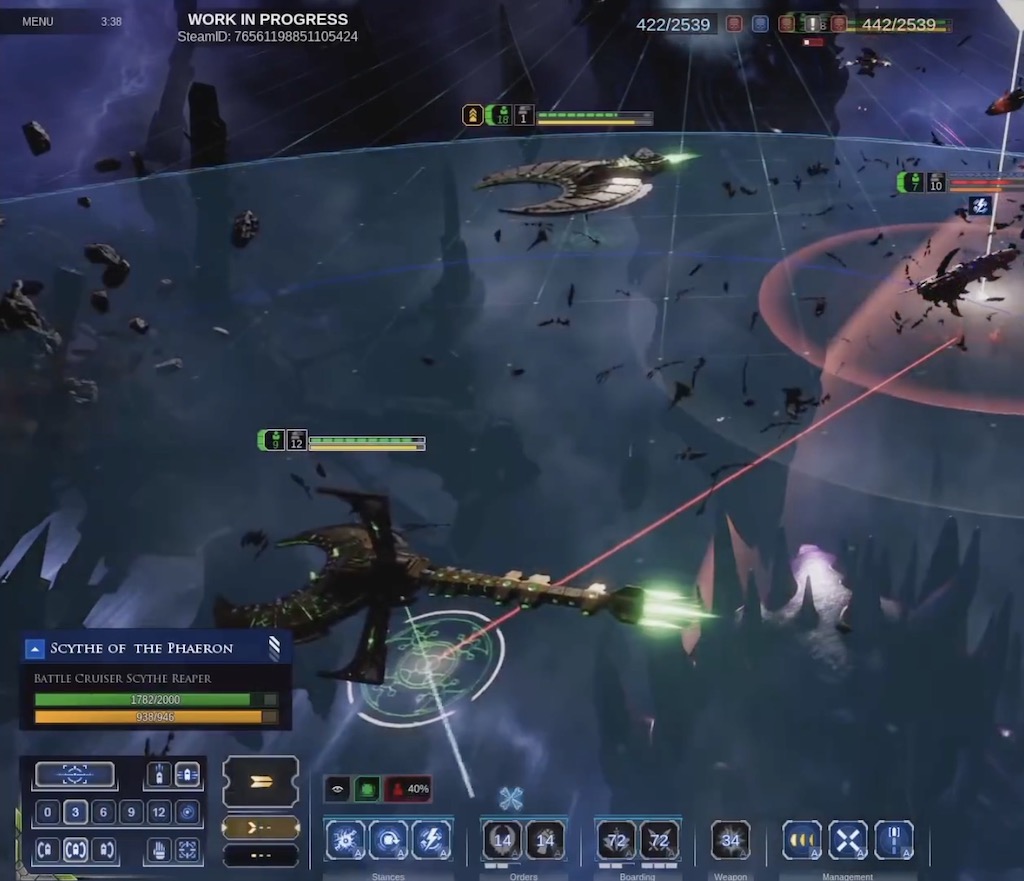 All this is just a small taste of what the devs cover in the video. Take a look at objectives, some of the tactical decisions players will have to make–there's a lot of depth in the game, and it's still getting polished up. Things are looking pretty good for the game's slated January 24, 2019 release date. Be sure and check back soon for more news.
In the meantime, time to go construct some fleets. And additional pylons.