This week on TFG Radio we talk about Chapter Approved, Vigilus, ITC Code of Conduct and LVO terrain Rules, all from the LVO judges' point of view!
Welcome to episode 31, the last episode of 2018! In this jam packed episode Adam, Danny, and John talk about Chapter Approved and Vigilus' affect on the game. They discuss the reasoning behind the Code of Conduct system, and clarifications on the Terrain Rules. They then discuss their hi/lowlights of 2018, and a special announcement!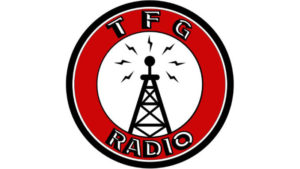 TFG Radio Twitch Episode #31
~I hope you enjoy the show! Be sure to say something in the comments section. Whether it's your opinion of the show itself, or just to suggest something we could talk about in the future, be sure to drop us a line.

If you're a fan of the show, and would like to help us to make the show better, be sure to visit our page and support today. By pledging $5, or more, you get access to our private Facebook group:
TFG Radio Patreon
.