We all know that Marneus Calgar has undergone a transformation to become the biggest, beefiest Primaris Marine yet–but how, and how easy will it be for others to follow suit? We dive into the lore behind the Rubicon Primaris.
Just a quick one to get your Sunday going. As has been previously stated, now that Marneus Calgar has stepped up to once again prove that he's the real Papa Smurf, there are repercussions that will be felt throughout the Imperium. The Lord of Macragge has become something more than just another Primaris Marine. For he is the first Space Marine to undergo the dangerous procedure outlined by none other than Belisarius Cawl to transform a normal Space Marine into a Primaris.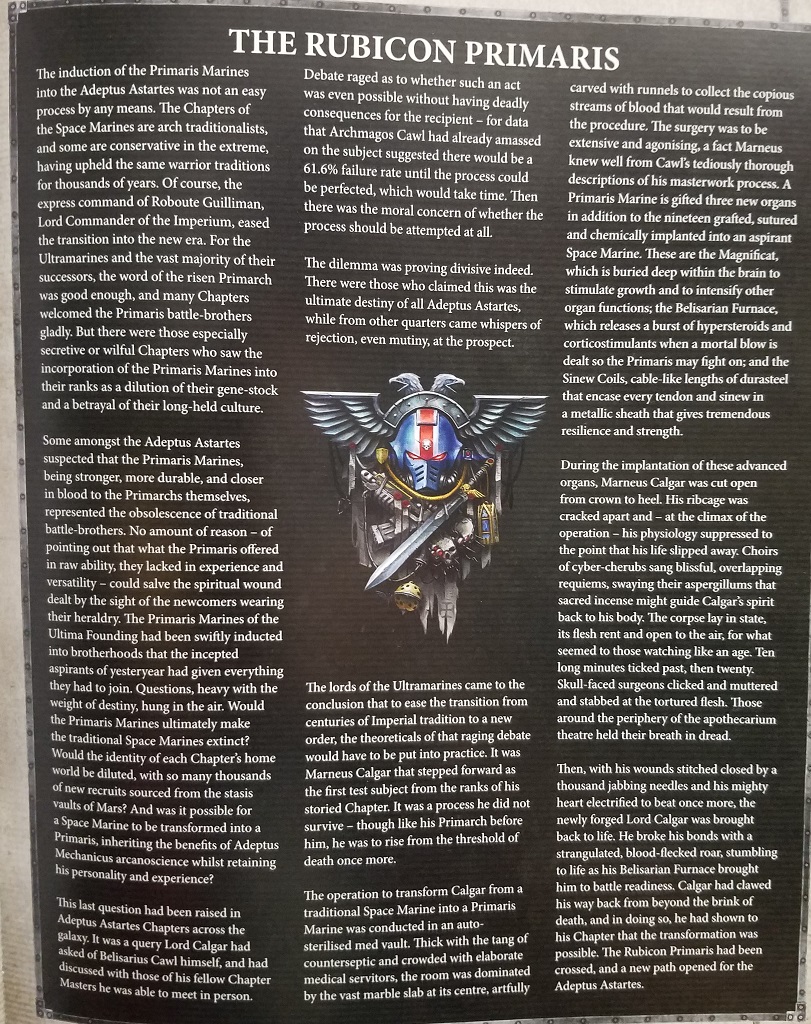 Now this procedure isn't without risk. After all, there's supposedly a 61.6% failure rate at the outset–and the only way it's going to get better is to practice it. And Marneus Calgar, not wanting to order his brethren to undergo anything he wouldn't do himself, volunteered and died right there on the operating table.
He got better, eventually, but no matter how you slice it, Calgar died and was reborn.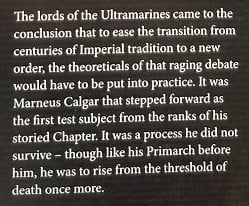 This segment is particularly interesting, since it seems to imply that, in testing this procedure out on Marneus Calgar, the Lords of the Ultramarines are attempting to see if the transformation into Primaris Marines is the ultimate destiny for everyone in the Adeptus Astartes.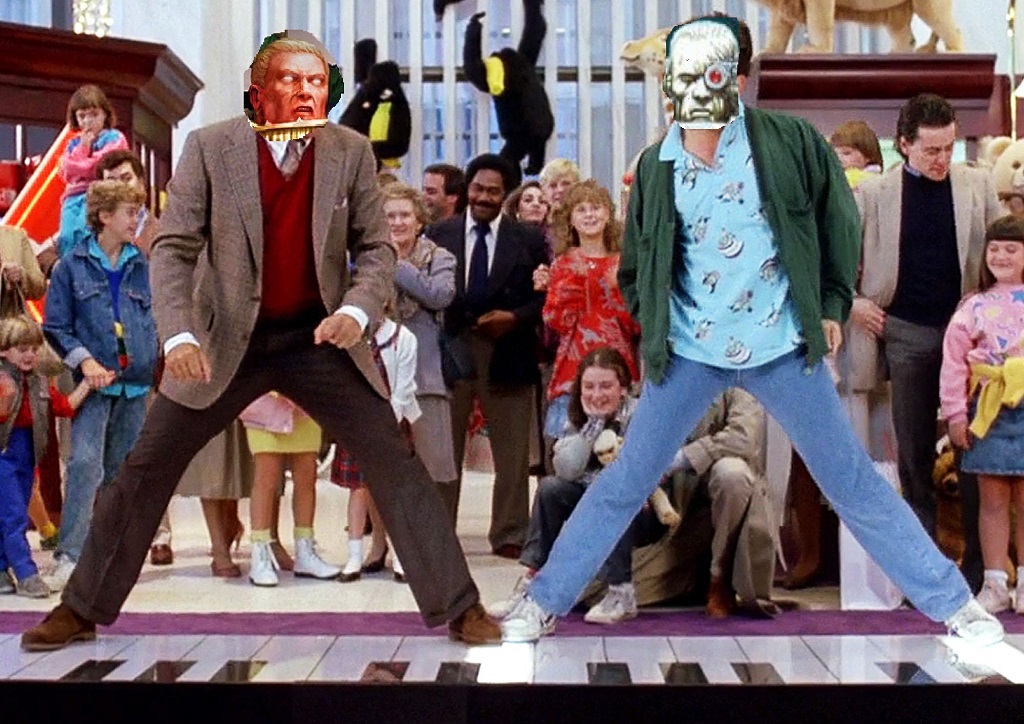 They come right out and talk about how this has been ill-received throughout the legions–though you get the picture they're talking to the audience as much as they are describing the hue and cry throughout the galaxy of 40K.
Both are accurate–for not every Chapter (in particular ones who are especially secretive, so Dark Angels) embraces the new Primaris Marines as fully as they have claimed, leading some to wonder if quiet resentment isn't brewing and festering into something…darker.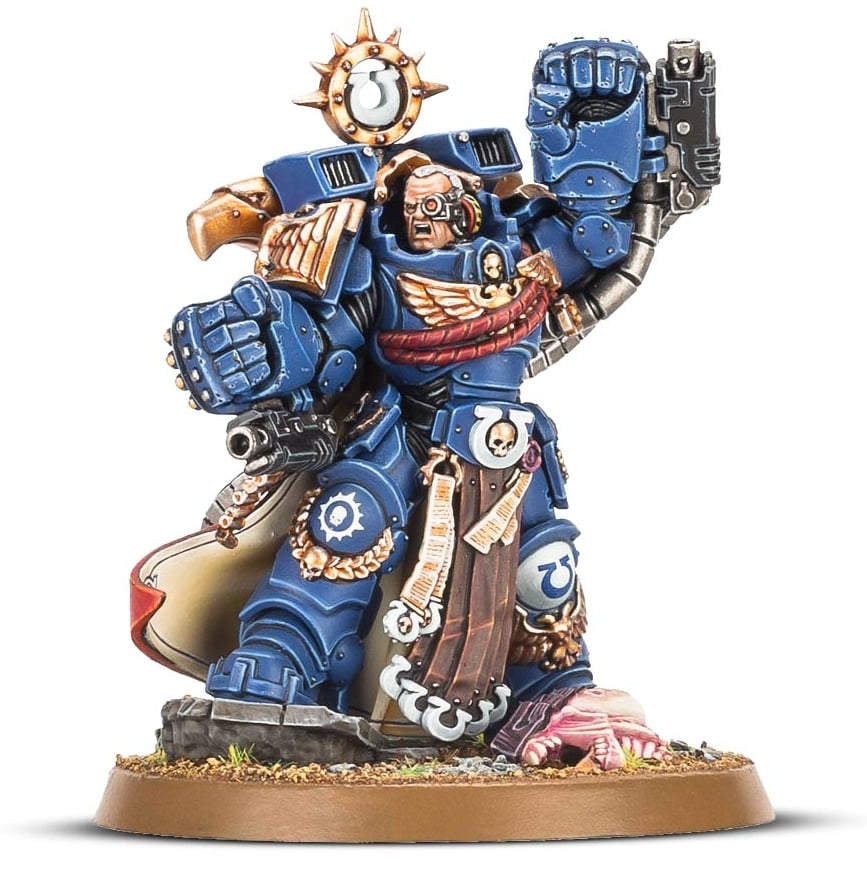 At any rate, the Rubicon Primaris has been crossed. It's presumably only a matter of time before more Legions begin undergoing it–but where does that take us from here? Will there be new Primaris Units? New ways to equip old favorites? As the Primaris become more and more common–on their path to replacing them entirely–what will change about them?
Let us know what you think in the comments below!