Someone has set these sprues on the lues, so while we spruce up the place, have a look at some of these leaked images and see the new Khorne Dogs and Slaaneshi Herald.
Wrath and Rapture must be releasing soon, because leaked images have already made their way to the surface of the internet. Or at least what passes for a surface in this little corner of the information superhighway. It's probably best not to think about it too much–instead think about how you'll assemble these pieces of Daemons. Today we've got a look at some of the forces awaiting you in the Wrath and Rapture box.
First up, here's a look at the new Khorne Dogs. These bloody good boys are capable of rending flesh and armor in minutes, and look rather fetching, if I do say so myself.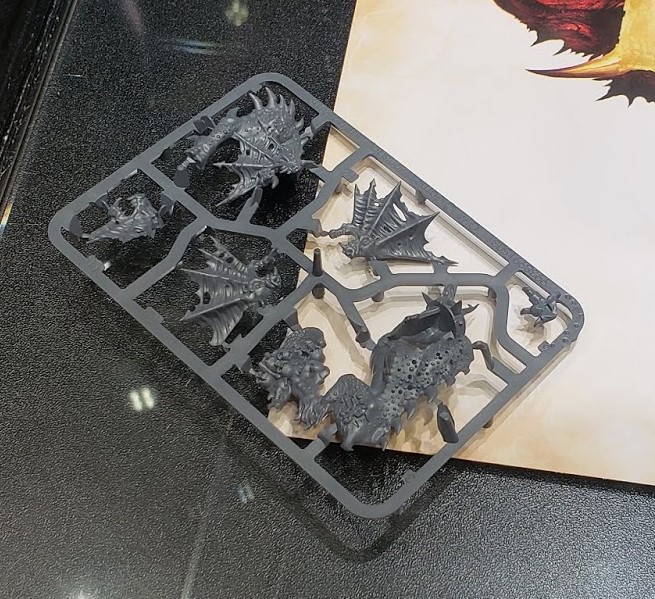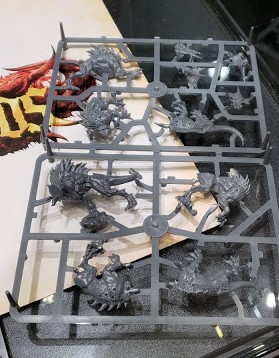 But let that not be all that your eyes feast upon this day. Oh no. Because we also have a pic of the flesh harp that is surprisingly one of the few "instruments" of Slaanesh that is not actually a euphemism.