Games Workshop streamlined 40K a lot when they moved to 8th edition. One reader thinks they went too far with Melee.

A guest Editorial by Alex Temple
From wading through the bloggo-sphere it has become clear that if you're going to critique 8th ed, it has become customary to first state your overall loyalty to, and love for the game. So here goes; *pointedly clears throat*. In the beginning I was convinced that 8th would bring nothing but heartache and I was about as hostile to the idea of streamlining as whoever designed the Space Marine flyers (zing! … right? …). But by gar, I was wrong. While some features of 7th that I loved were lost, I do not lament their passing because the result is that I now have time to play bigger games; spend much less time with my nose in the rule books and I have slashed fits of childish bickering by up to 86%. And all the while the game has kept is it's essential '40k-ness'. That magic that's ensnared so many of us and stolen what's left of many a millennial's hope of saving for a deposit on a house. (dam you, Christmas bundles!)

However, I do have one gripe. It's not ruining the game but to a small extent it does limit its potential. After 18 months of simply living with it, I think its time to vent on the internet. I'm speaking of course of having a fixed 'to hit' roll in combat. Now, just before you roll your eyes and hit the back button to find something better to do with your coffee break, do allow me a moment to explain.
The Melee To-Hit Roll
Let us have a look at the number of armies that hit on 3+ or better across the board (or with just one or two exceptions). Simply going on those listed in the Games Workshop webstore it is as follows: Space Marines, Ultramarines, Blood Angels, Dark Angels, Deathwatch, Grey Knights, Space Wolves, Adeptus Ministorum, Adeptus Custodes, Sisters of Silence, Inquisition, Imperial Knights, Officio Assassinorum, Chaos Space Marines, Thousand Sons, Renegade Knights, Orks, Eldar, Dark Eldar, Harlequins, Ynnari and Necrons. That's 22 out of 28 armies that almost universally hit on 3+. (Or 78% of available armies for those with a penchant for stats). Now, I accept that this was not exactly a scientific study, particularly since a lot of those armies listed are just Space Marines in different colours (or with tentacles (or who are just dust in a suit)). However, even if we group together the big ones we get the Eldar factions, Necrons, Chaos Space Marines, Space Marines, almost all of the Agents of the Imperium, and Orks. Then there's at least one or two from every other army, all hitting on 3+. It's actually well over 2/3 of the units found in any of the 8th ed books to date. It's therefore certainly not an unreasonable assertion to say that WS 3+ is the norm. It therefore follows that the available weapon skills translate as a representation of the unit's fluff like this: 4+=not very good at fighting. 3+can do fighting, 2+=good at fighting (5+= you are a fish).The problem is therefore that if you want something to be above average in combat it has to be 2+, and there's nowhere to go from there. It seems really odd to me that GW decided in the same edition to unlock characteristics so they no longer get stuck at 10, giving them so many places to go for strength, toughness and leadership, and yet simultaneously limited themselves on how good someone can be in combat to 4 options; good, normal, bad and Tau.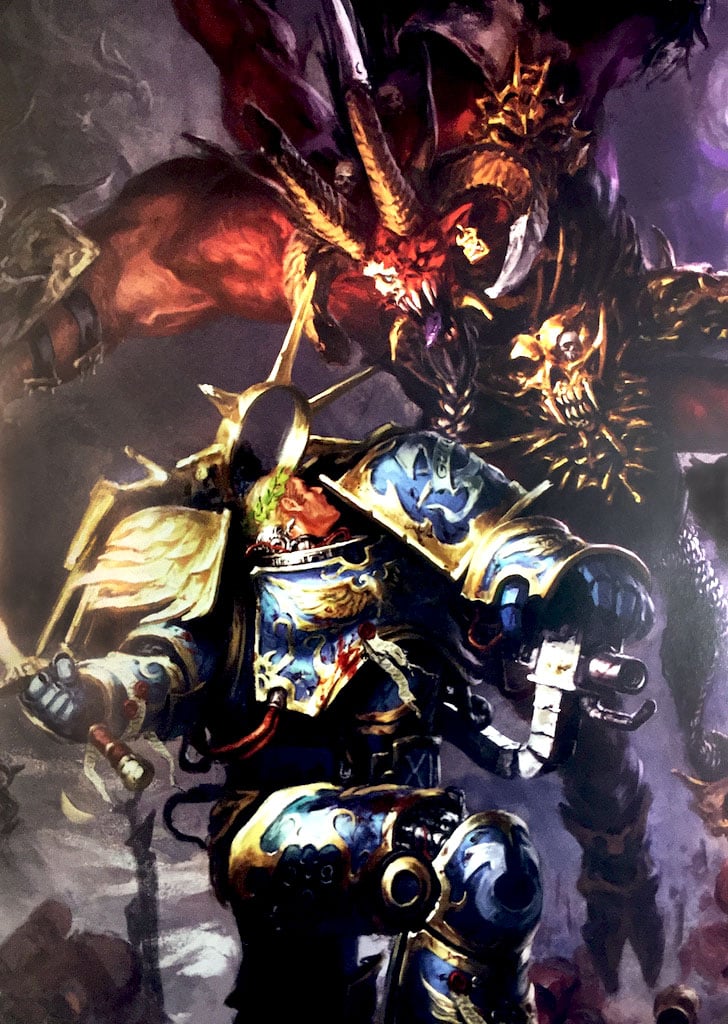 You might be saying right now that all this was necessary to get rid of another cumbersome table and just make it easy to plough on with the dice rolling. Well Mr(s) Clever, I offer this rebuttal: was it? The 'to wound' table that GW put out in this edition is great! It's effective, it's easy to remember and it allows weapons to be represented as absurdly strong, or like a piddling pea shooter; and units can be as tough as month old cheese, or as flimsy as wet bread. This is necessary to reflect the range of weapons and their wielders that are found in the 40k universe. Could we not have had exactly the same deal for Weapon Skill? Where if, for example, my Weapon Skill is better than yours I hit on 3+, worse than yours then it's 5+, if they're the same I hit on 4+, if mines double your it's 2+ and half yours would be 6+. With the unlocked characteristics you could still have combat monsters like Ghazghkull, the Solitaire and Magnus hitting on 2+ against most things by giving them a WS of.. well, anything. 12 and above would not be out of place. But at the same time, we'd still have had places to go to represent the range of abilities that exist in the fluff. If I saw a new character and it had a WS of 12 I'd be like "awwww daaaaaam! That's cool, this guy/gal is pretty boss!". But when I see that they have WS of 2+ I'm like, "yep…. Acknowledged, I expected nothing else". It does seem to drain the thrill a bit.

About Forging a Narrative
There's another issue, which is more in the theatrical department. Personally, I love the theatrics of playing 40k, it's what keeps me in the game. I appreciate that many of you will probably care less about this than you do about the internal politics of the National Union of Farmers (little English farming/labour-association reference for you there), but I don't think I'm the only one who does care. Let me set this up for you; I played a game the other week and in the space of a turn my Autarch went from fighting Grotz to fighting Ghazghkull himself. If GW had gone with the table as described above I'd likely have gone from hitting on 2+ to 5+ and it would have felt like I was playing the models across from me. It would have gone from feeling like the Autach's martial prowess had seen him easily pummel his way through the dweeby, defenceless grotz like the big elven bully he is; to finding a foe who he is simple outmatched by and getting a taste of his own medicine. This, I expect, is what we would all imagine if we were picturing this scenario in our heads. Instead, though, he found it as easy to hit the Grotz as he did the most feared Ork in all known space. In the cinematics of the battle, it left a lot to be desired. The same is true with the feeling of dodging blows in return. Elves are puny and weak, but they're hard to hit. Instead of representing this in weapon skill, GW seems intent on just cranking up the "invuln-save-ometer" to fill in the gap. This is fine, I guess… it just doesn't feel the same. If there were a genuine streamlining issue I'd get it, but as stated above, I just don't see that there is, so it's only wasted opportunity.

A Rule Too Far
Here's my final thought (promise): this game did a great job streamlining, and part of that was the elimination of universal special rules and, in their place, plonking abilities on each unit's datasheet. A great idea that saves time and gives GW the opportunity to tailor special rules a little more to the fluff and playstyle of the race. However, since we will now expect a 2+ weapon skill for so very many units in the game, when GW really wants to show you that a character is a total boss in combat they need to give them special rules to do it. It is, objectively speaking, much harder to balance the game and keep a whether eye on the dreaded power creep when one of the fundamental watermarks of a unit's capacity for murdering one-another is so inflexible that potentially cumbersome special rules are needed to fill in the gaps. Numbers are easy to understand and weigh against each other (or so I'm told, maths is not my forte). Blocks of text with potentially unintended consequences, and circumstantial application, are hard.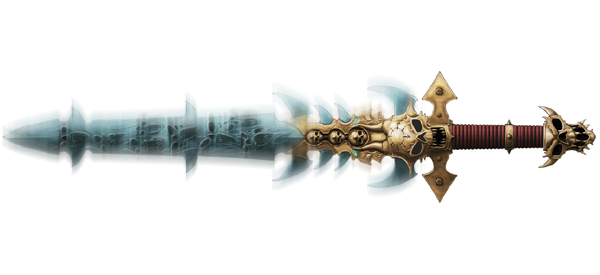 In summary: this change was unnecessary, superfluous and damaging. While I know I my heart of hearts it's here to stay, I do regret that it must be so. Hopefully I'll feel better about it having had my views validated by the population of anonymous, internet dwellers… or torn to shreds of course. Then I'll just play it cool and pretend I never needed you to agree with me anyway.
~Give it up for Alex, and what do you all about to-hit rolls for melee?
Alex is a UK hobbyist. He started playing around 20 years ago and yet somehow still only wins events through his uncanny capacity for finding talented gamers to latch onto at doubles. His favorite armies are Craftworlds (he's sorry), Harlequins (he's less sorry), and Custodes (he's back to being mega-sorry).