Today GW brings both the funk and the noise with a preview of the new Noise Marines, slated to hit shelves next weekend! Come take a look at the details of this mohawked maverick.
Noise Marines are coming next week, bringing some of that much-needed flair and style to the forces of Chaos. The Black Legion may have spikes, and Plague Marines might have their mutatant grossness, but Noise Marines know how to kick any party into high gear, and look good while decimating with decibels. Servants of the false emperor beware–because the Noise Marines are going on tour to a tabletop near you.
And today we've got a look at just how gorgeous they are–truly living up to their place as the Emperor's Children. These Slaaneshi Slayers are ready to bust out some literal face melting solos. GW's designer Maxime Corbeil explains what went into this reimagining.
via Warhammer Community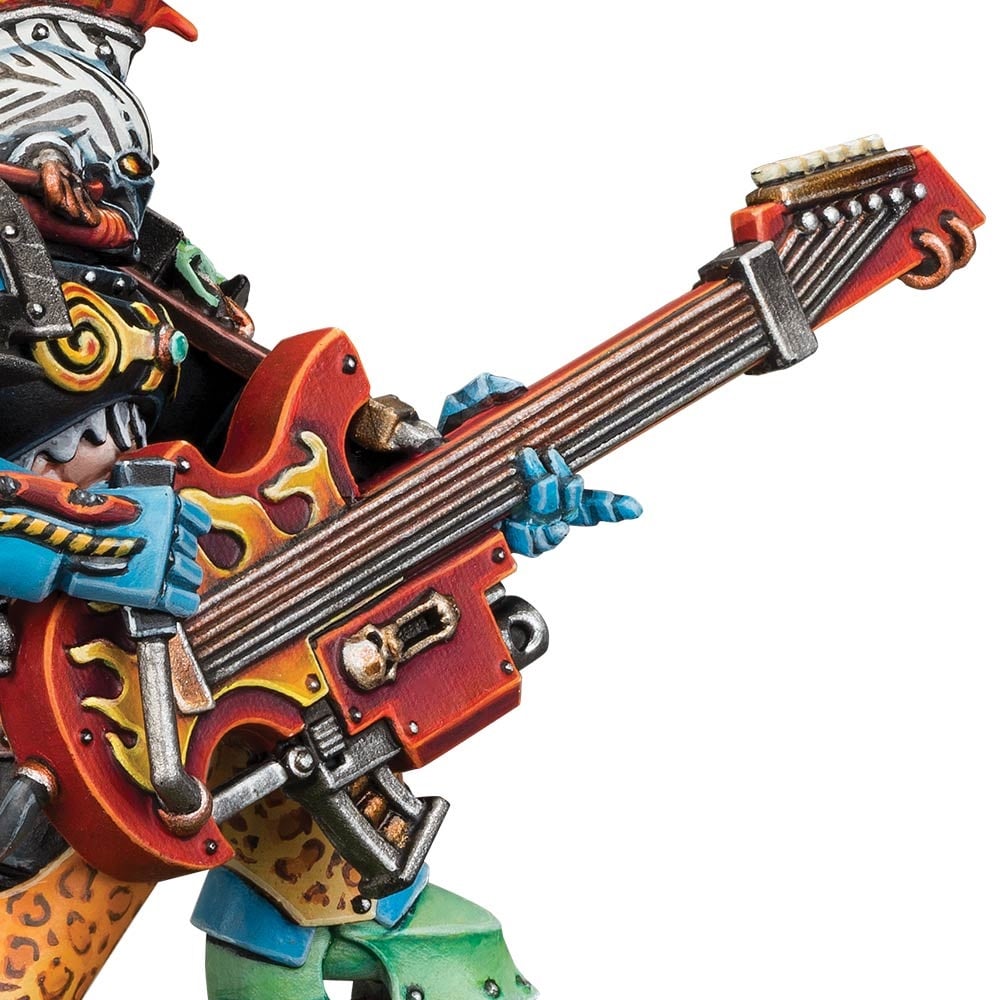 The new miniature was always intended to be a nostalgic remake of the classic Noise Marine, designed by Jes Goodwin back in the 1980s. As such, I replicated the original model's pose and details as closely as possible, such as the Slaanesh icon on its chest and the daemonic head with a chain in its mouth on the left pauldron. Other than these iconic details, I kept large areas of the model blank so that painters would have plenty of areas to add own creative flair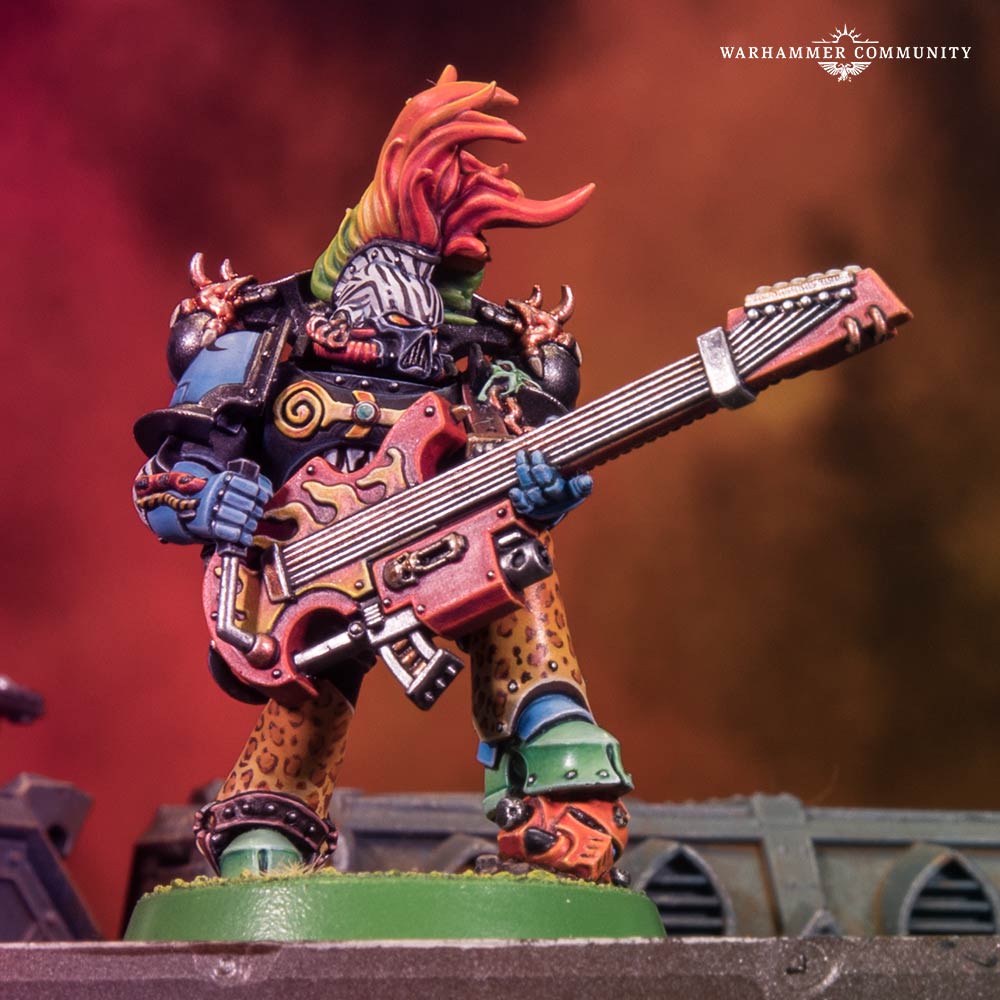 I designed the Noise Marine's hair to appear light and flowing, to conjure the image of some sort of sonic backwave from his weapon – or maybe he's just windmilling his hair to the cacophony he's unleashing!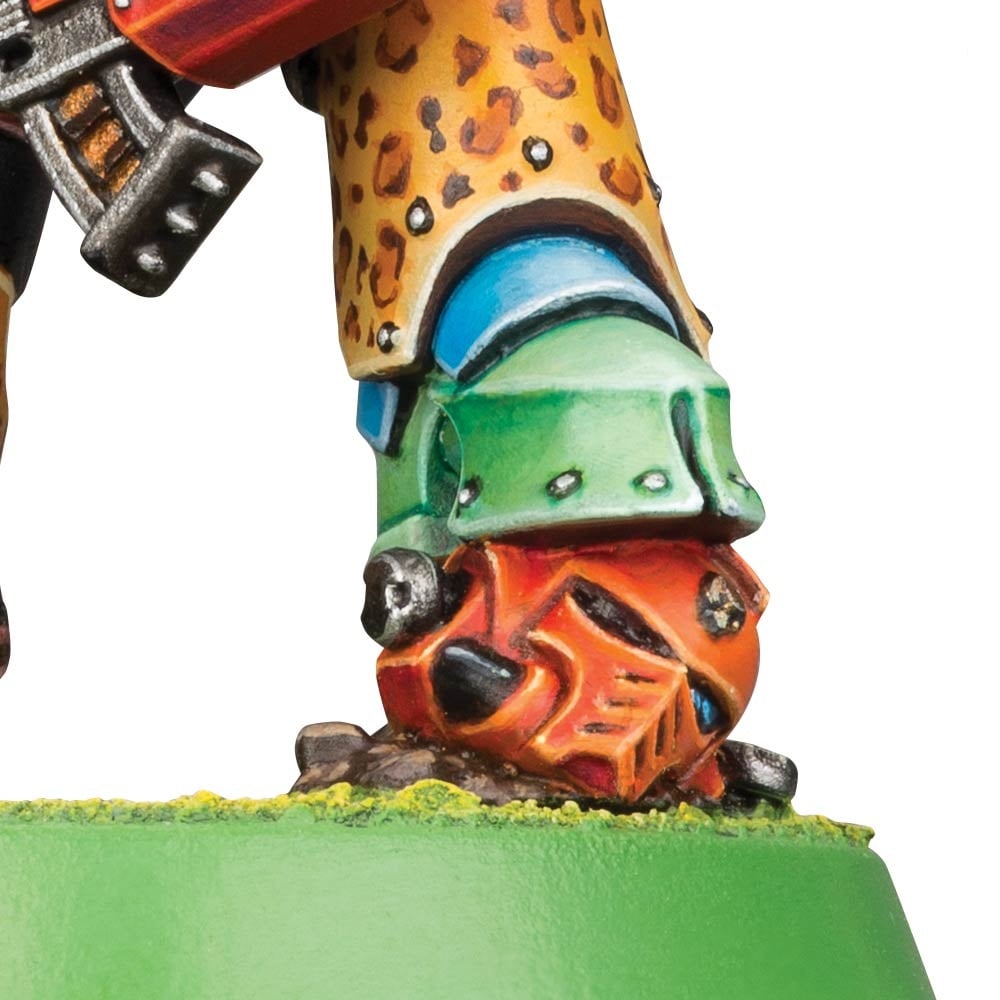 The biggest change I made compared to the original model was to mount the Noise Marine's left leg on a helmet, channelling the image of a guitarist on stage with one foot on a speaker. I wanted the helmet to look like it had been on the receiving end of a powerful sonic blast, so I designed its earpiece to appear as if it had popped out of its mounting and with smashed eye lenses.
This model looks incredible. And as anyone can tell you, the Noise Marines don't mess around–they hit hard, and play harder, and whether they're killing you or you're killing them, their music heralds the apocalypse and is devastating to all that hear it.
Even if you don't play Emperor's Children, this is one model you won't want to miss.
What do you think? Too glam? Not glam enough? Let us know in the comments!