We all know Marneus got a new shiny supersized model and background for Vigilus. Here's who GW needs to do next, based on what we know so far.
We already have a list of what forces are fighting on Vigilus and we know Marneus got supersized to kick Imperial butt on the planet. This giant narrative arc is the perfect time for GW to follow in the footsteps of Rise of the Primarch and give us some new Character boxed sets to drive forward the story of Warhammer 40,000

Abaddon
If Marneus got redone and Guilliman is headed to the planet, there needs to be someone to stand in their way. And this miniature isn't it… big giant bad-guys are needed to fight big giant good guys. I've watched enough TV to know this is the truth.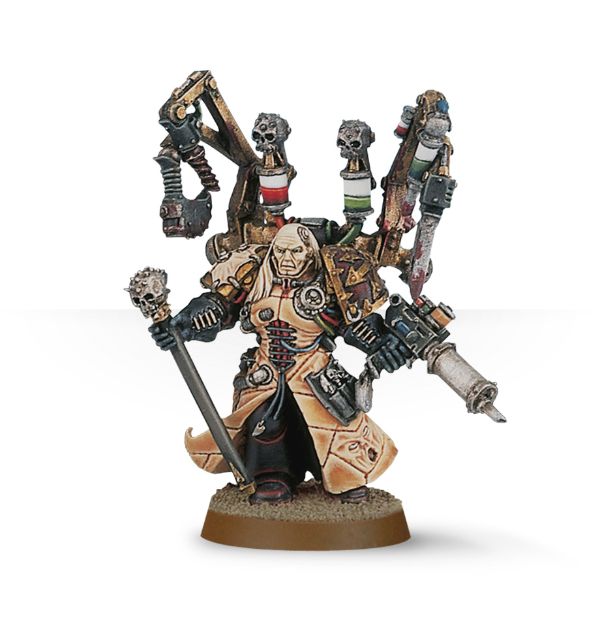 Fabius Bile & CSM Primaris Prototypes
It's time for Fabius's story to advance and for him to get a new shiny mini. We have been getting hints of his hunt for Primaris to experiment on. So I say let him succeed. Give him a new badass mini accompanied by a 5-10 may bodyguard of his  CSM Primaris "New Men". It would advance his story, and give the community a small easy way to introduce Chaos Primaris CSMs into the game in a limited way.

Ghaz
Can we all say Prime Ork? That old model just isn't cutting it and we know there is a giant Ork Speed Waaagh on Vigilus. Just do the Incredible Hulk about the size of a Riptide and stick an Ork head on it, and cover it with Orky Armor.  Think of this – But Orkified. It's pretty much 90% there already:
Moving on…

Lysander
We've been seeing a LOT of the Imperial Fists of late. Does anyone think Lysander is going to lay his eyes on new Marneus and not check himself into the Imperial Fist Primaris Spa the same day? Funny I remember he looked really massive when that mini first came out – but now he looks really small. He would look GREAT Primarisized.

Patriarch of the Thirsting Wyrm
Everyone loves a good villain, and even the Tyranids have Named Characters. With so much action on Vigilus surrounding the Cult of the Thirsting Wyrm, It would a great time for GW to introduce an infamous Patriarch – "The one who got away"  Make him enormous, and cunning without compare. Effectively a bloated Genestealer version of  the Swarmlord.  It would help advance the Vigilus story, give some narrative power to a famous Genestealer Cult and lay down the idea that some Patriarchs are so powerful, that perhaps they move from world to world sowing destruction in their wake.
~Which is your favorite, and who did I miss?