The new goblins are amazing, but the real pride and joy of any goblin army are the Squigs. Step behind the sprues with the designers of both.
That's right, the Bad Moon is rising, and as the song goes, it's raining Squigs, hallelujah. One of the most exciting things about this new faction is the upgrade to the standard goblin aesthetic. These gits go from blah to waaagh, and it's thanks in part to their new look,  which is very much like the old look but now the chef knows you can use pink himalayan salts and mixed metaphors.
via Warhammer Community
It all comes down to a clear vision for these new Goblins. Inspired by the Night Goblins of the world-that-was because why toss out something that works, these new Goblins belie a much larger culture:
When designing the Gloomspite Gitz, we had three main things tonally in mind for their culture:

The culture of the Gloomspite Gitz is purely shamanistic – and so rather than having engineers, or generals, or more logical or mechanical characters, instead, they've got a huge variety of witch doctors and magic men.

Their culture is based around fungus – as a food, as a currency, and even as a weapon.

Their culture is also based around squigs. We wanted to respect the classic Cave Squig while inventing loads of new sentient fungus and cave-dwelling creatures.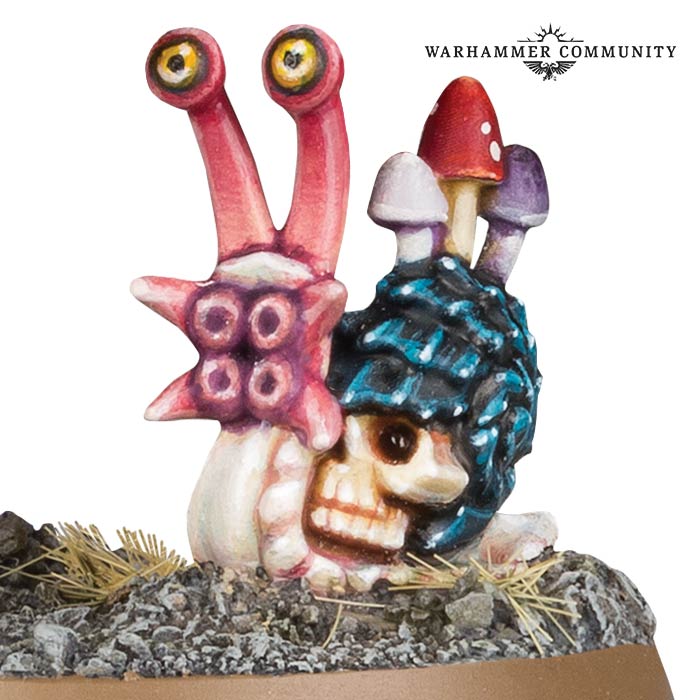 The miniatures team also wanted to take the opportunity to add even more character to the Mortal Realms' hungriest denizens – squigs!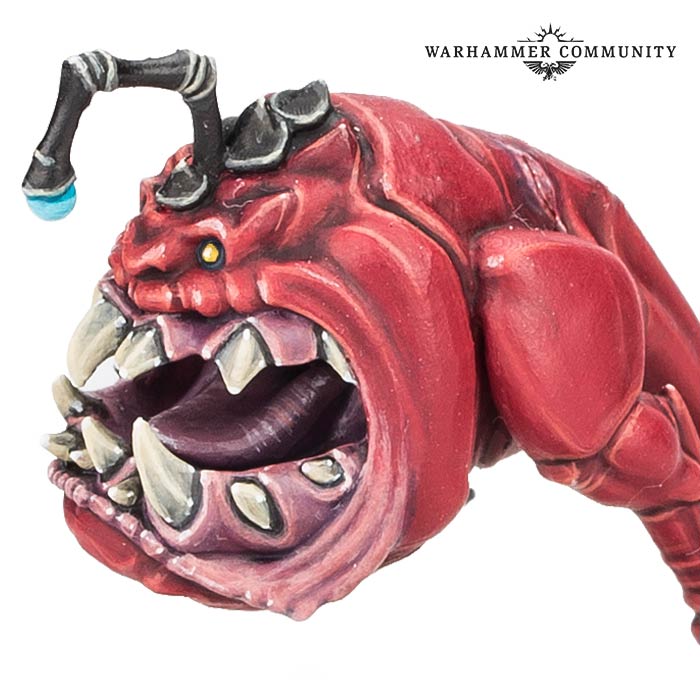 Ben: We wanted to add extra personality to squigs – we did this by giving them masks, accessories and armour plating. They're not worshipped, but they are revered, like any other important beast of war.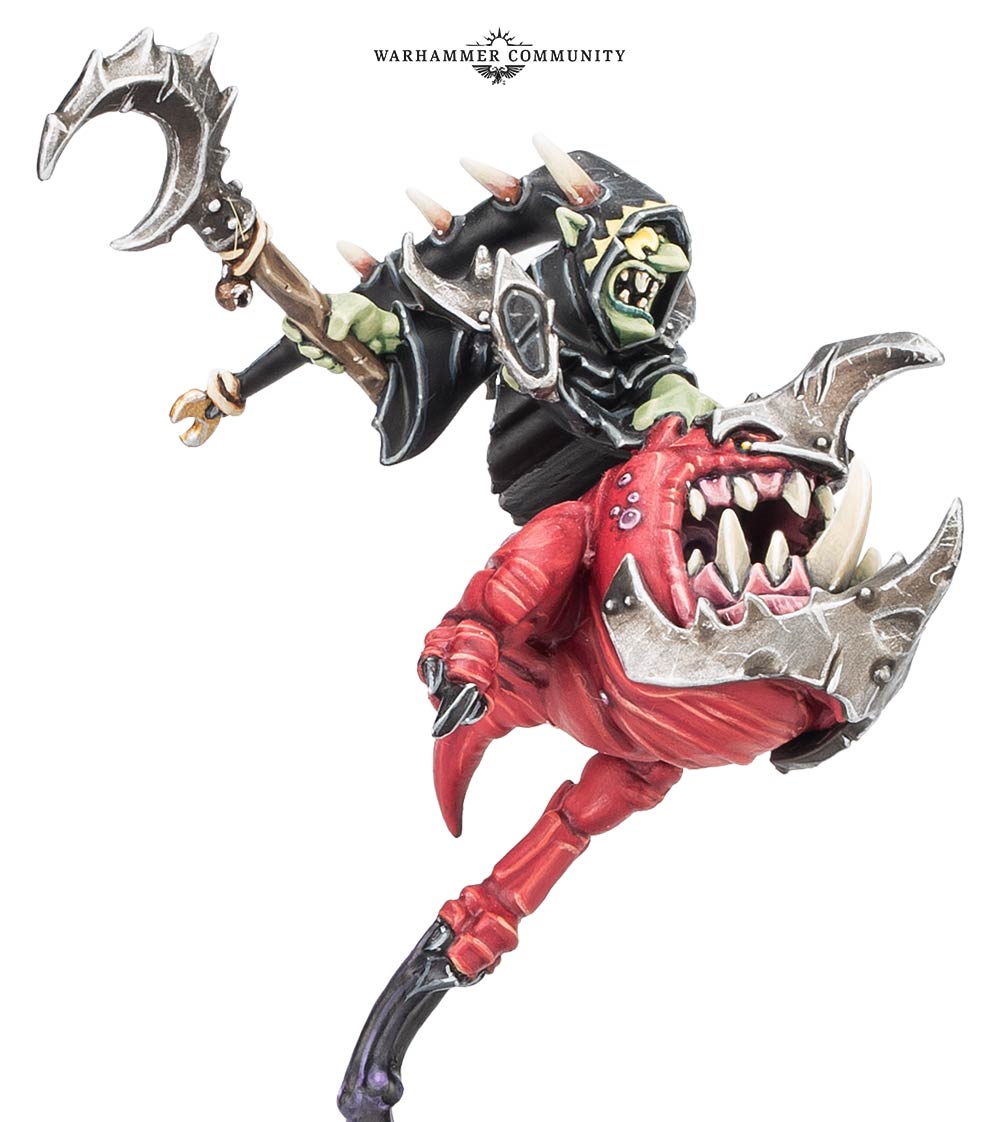 And there are plenty of new squigs to show off. Like the Squig Knights pictured above. Or Stalagsquigs: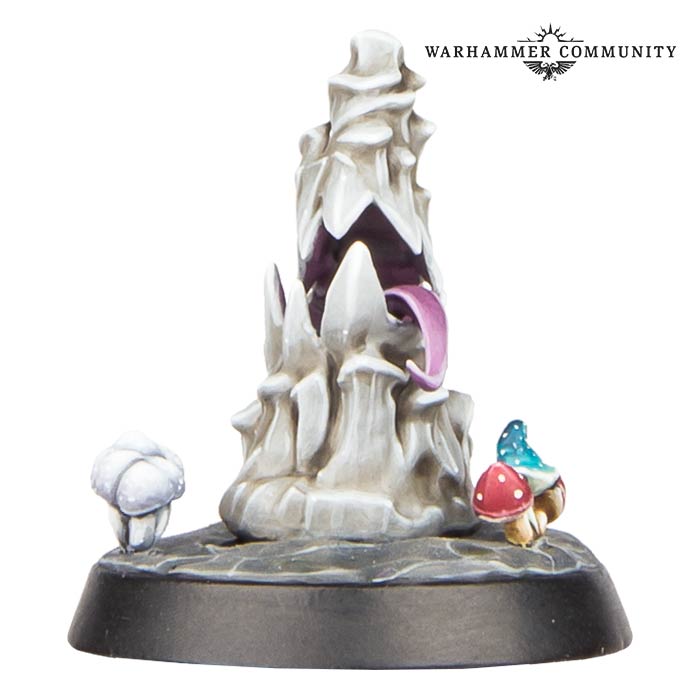 Squig Attendants: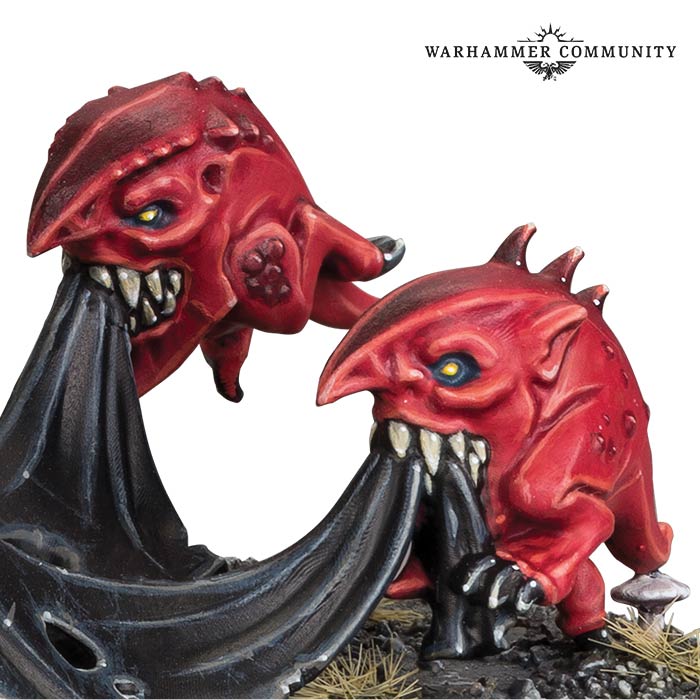 Who you'll note have a decidedly Lunar shape to their heads.
But far more than just squig knights and snacks, the goblins themselves have a lot of personality and narrative detail:
We wanted everything to feel handmade – the grots are unlikely to have much heavy industry. Their gear is designed to feel crafted and simple, with a lot of beaten metal textures. There's no mass production here – every weapon or piece of armour is distinct. The only things that look "manufactured" are their various pouches and bottles, and the heavier balls and chains used by the Fanatics.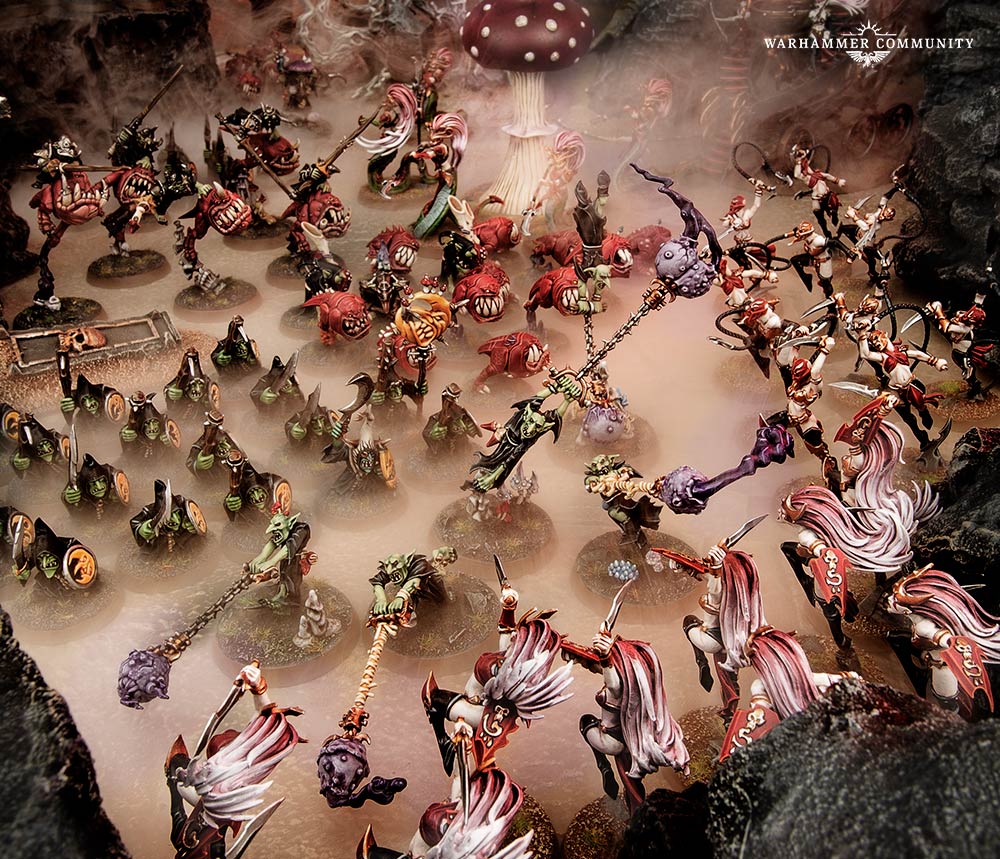 They've really taken the Night Goblin aesthetic and gone to town with it.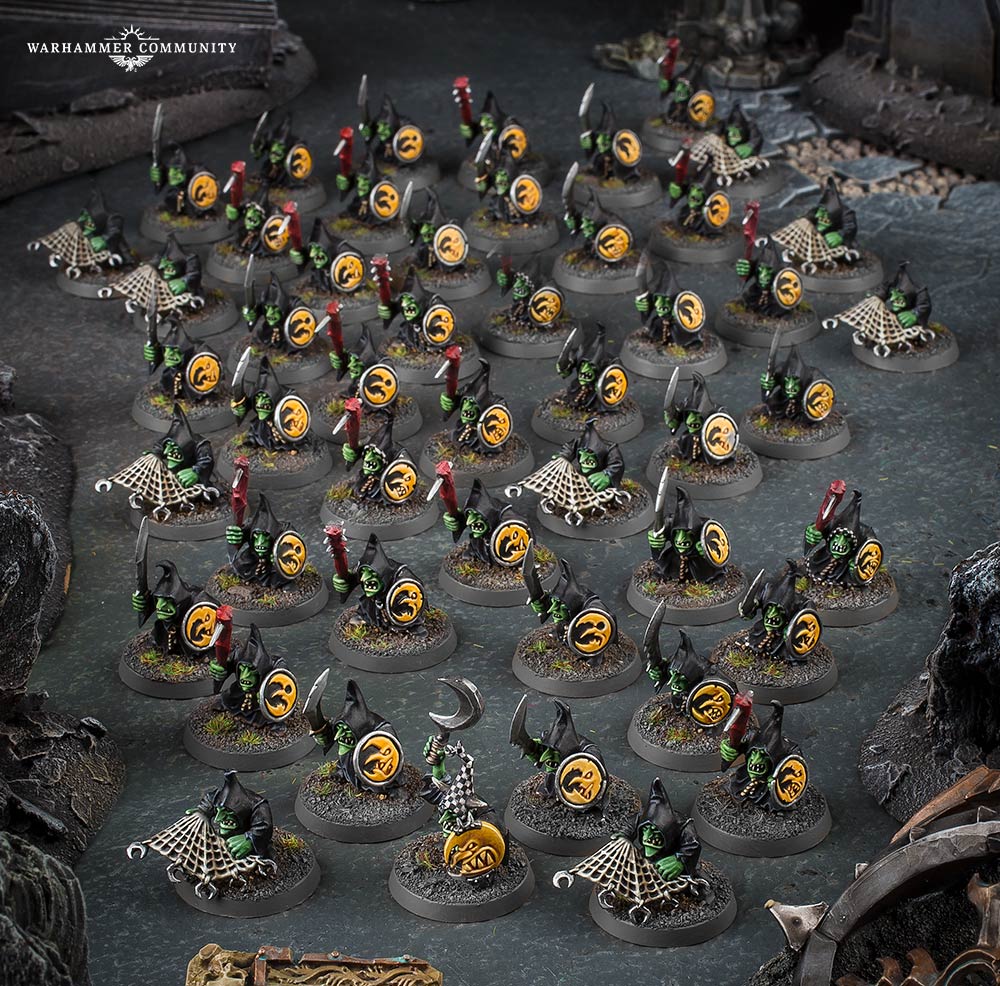 Whatever other grots are lurking out there, we're excited to see.
What do you think of the new goblins? Hits or gits? Let us know on the comments!