The Azorius Senate  is the Guild responsible for upholding Law and Order (dun dun) in Ravnica. Whether making laws, enforcing them, or debating the nature of them, the Azorius Senate is something to Dredd.
Ravnica is a city built upon Law and Order. After all, it exists in as much peace and prosperity as it does today because of the ten-thousand-year-old magic of the Guildpact, which has kept Ravnica from tearing itself apart except for the 75 or so years where it didn't, but now there's a Living Guildpact who can speak with magically unquestionable authority. However, this is on a Planeswalker who is often out and about, which means, as you might expect, that despite being built on Law and Order, there are many who would try and skirt the very concept to see what incremental gains they can make to get an edge on their competition.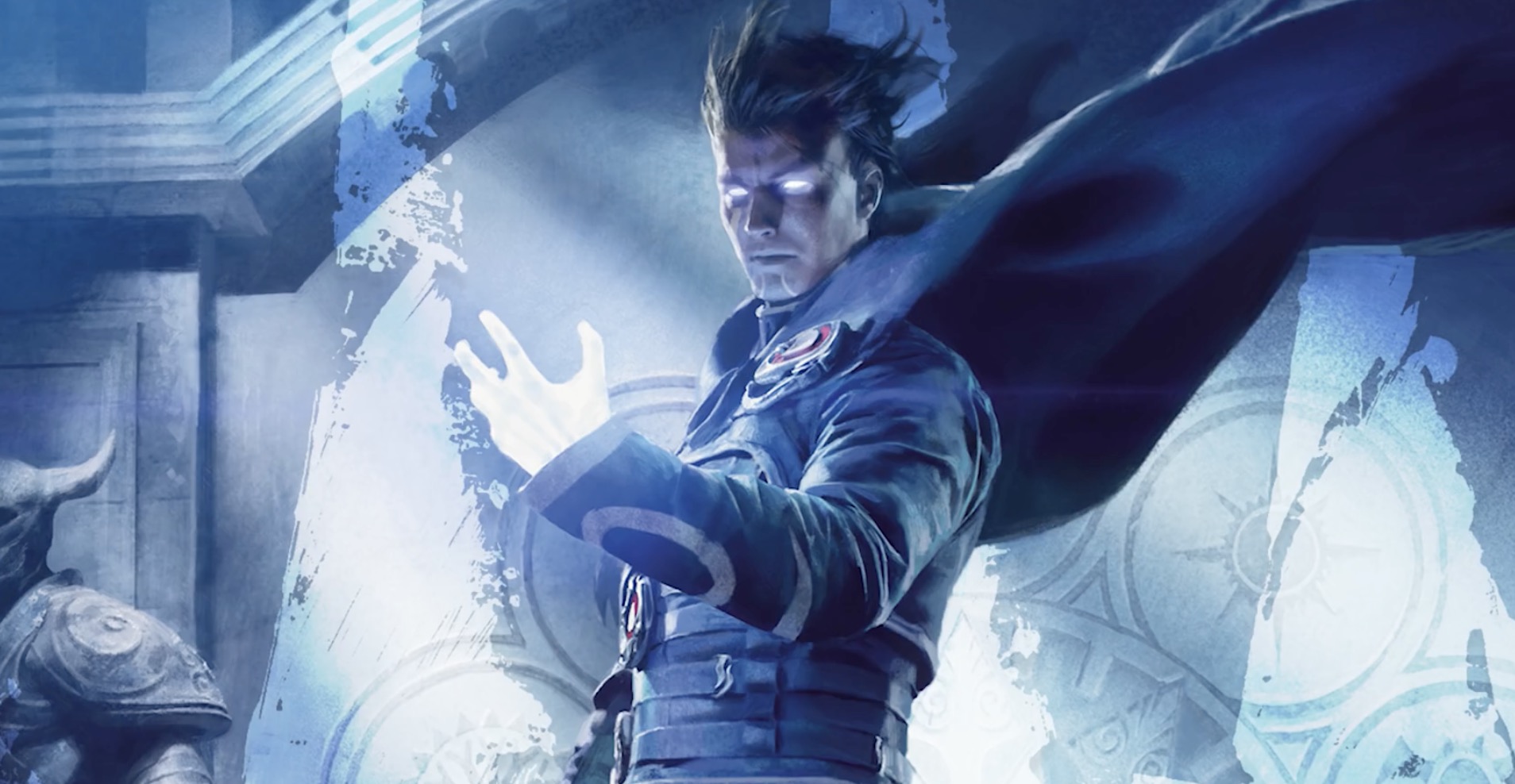 This is because Ravnica is also a city of Conflict. With nine–well, ten but we don't talk about the Dimir–different guilds that have conflicting goals and interests, you can expect shows of force, clandestine sabotages, and the like. Never outright warfare, mind you, but still plenty of in-fighting, which can make life difficult if you're not a part of them. And that's where the Azorius Senate comes in. They take up the torch of Law and Order and have tasked themselves with keeping the peace and enforcing the law throughout Ravnica.
The Azorius Senate is broken into three parts, the Sova Column, which you can think of as the Judicial Branch of the Azorius Senate. These are the judges, adjudicators, arbiters, pages, librrians, prosecutors and so on–if you're in trouble with the law, or the law is in question, these are the ones who interpret them, and who make sure that the laws actually work the way they're supposed to. The Jelenn Column are the lawmakers. These are the writers and enactors of the rules–bureaucrats and researchers, clerks and the like all fill the halls of Jelenn. And finally the Lyev Column act as Ravnica's police force. With one of the most expansive hierarchies and tasked with "keeping the peace" in Ravnica, the arresters, investigators, and lawmages of the Lyev Column are some of the more public faces of the Guild.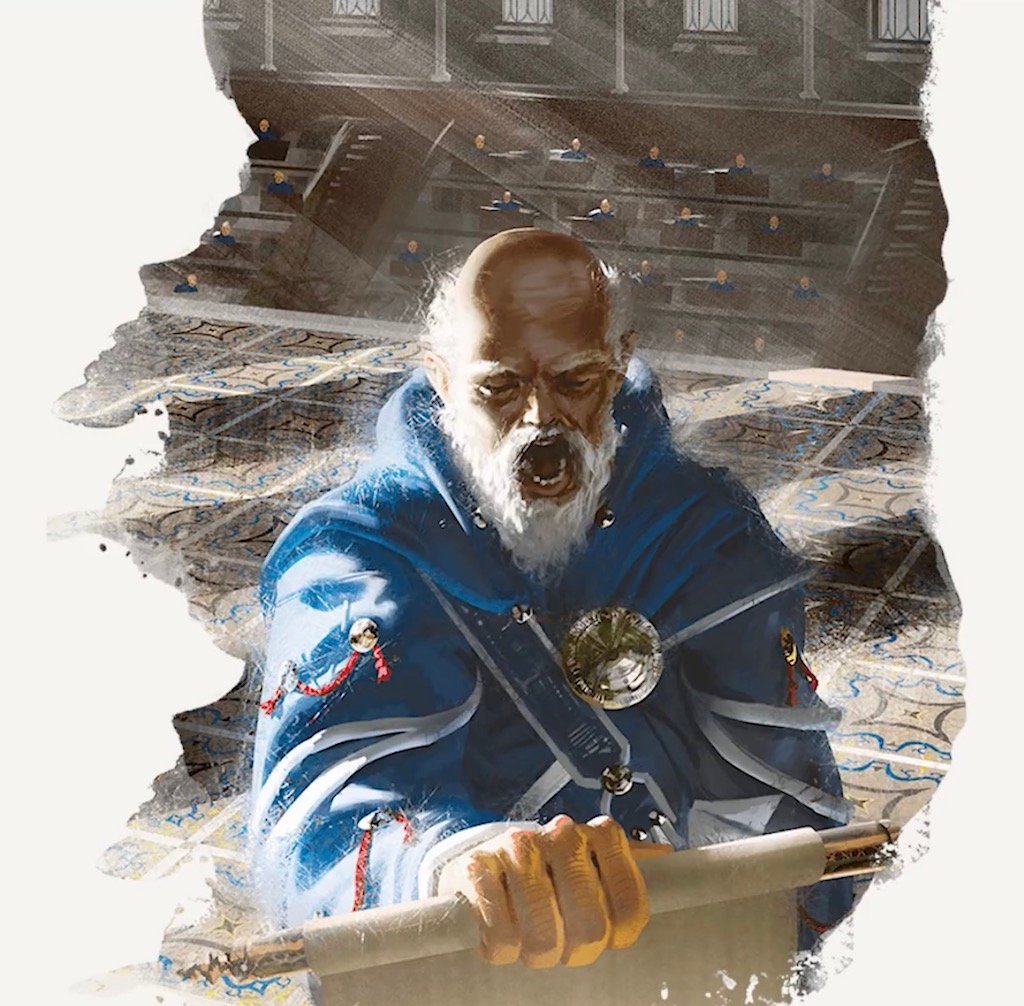 Though seriously, think about how amazing it would be to run a party comprising "adventurers" from the other two Columns. I could easily picture a librarian and a bureaucrat teaming up to try and take on the mean streets of Ravnica, armed with only the Azorius seal (and perhaps a Charm, depending) as they move from their customary behind-the-scenes positions to the center stage. That's a fish out of water I'd love to see played.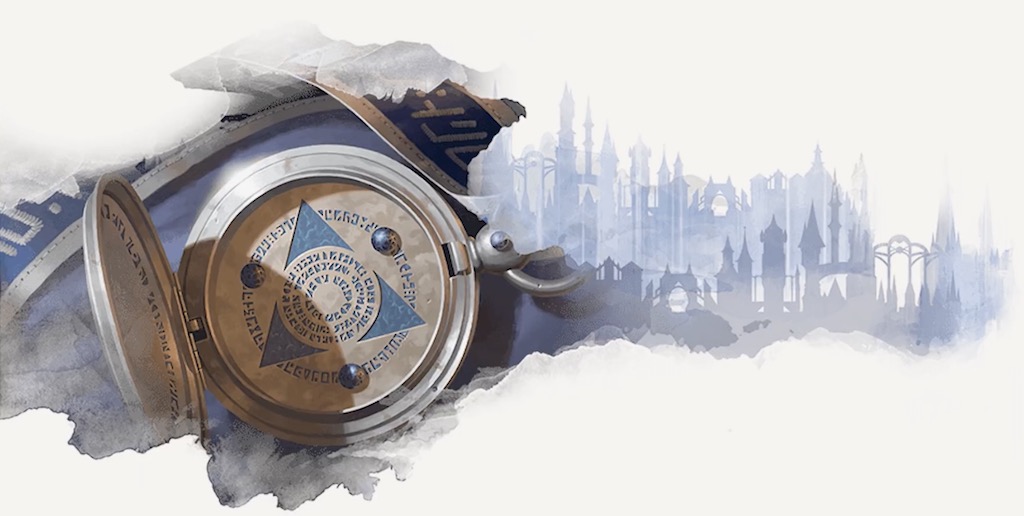 The Azorius Background reflects all things Law and Order giving players who are Azorius Functionaries Insight, Intimidation, proficiency with two languages, and a special Azorius insignia. Their Background Feature, Legal Authority is quite nice–any member of Azorius can display their Guild Insignia, and, depending on how much the local populace feels inclined to obey the law, enjoy certain privileges. You're less likely to be questioned for being somewhere, and can gain an audience with even hard to reach NPCs–up to an extent.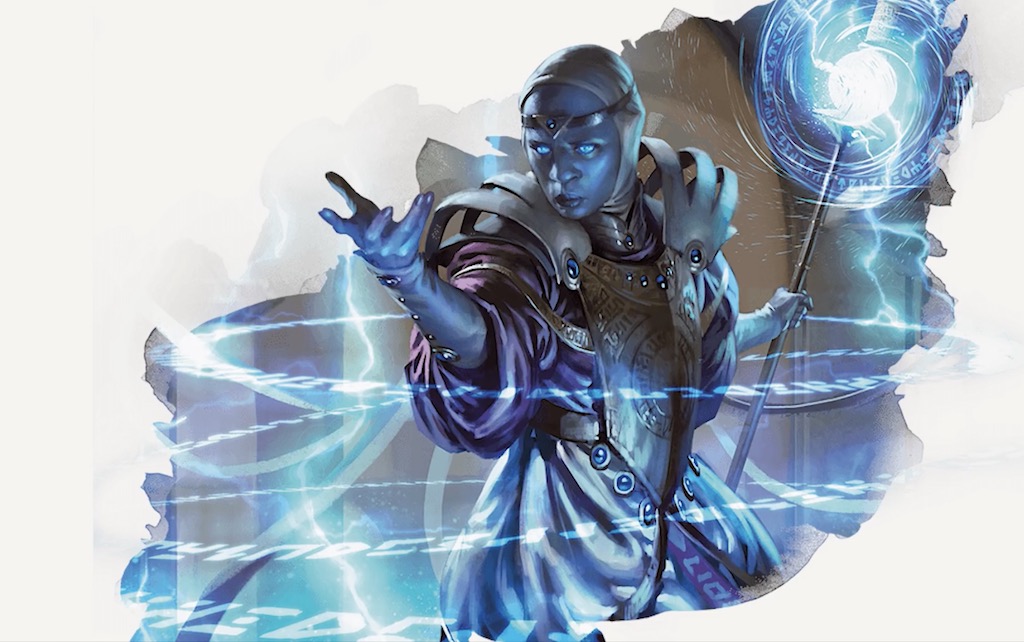 Their Guild Spell list is packed with power to help facilitate arrests, enforce the law, and secure the premises. You'll also find spells centered around determining a given person's guilt or innocence–or surveilling those who might be engaged in criminal activity. With spells like Clairvoyance and Divination supplementing the expected Hold Person and Command. Whether you're a Lawmage who is tasked with keeping the peace or a Precognitive Mage tasked with stopping crime before it starts, these spells come in handy.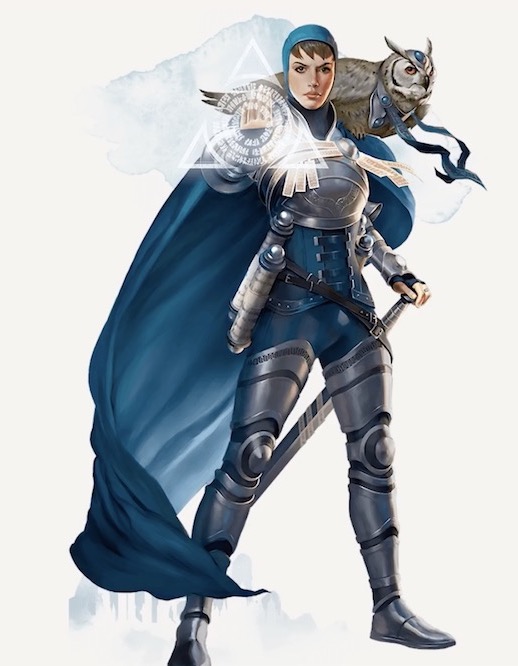 As you might expect, the Azorius Senate has a very clear and well-ordered rank structure, complete with cool official titles and everything. If you're new to Ravnica, you might want to take a moment to check out this post to see why Ravnica's Guild Rank System is the subsystem of your dreams. Now let's look at Rank 1: the Officials. Getting your foot in the door of the Azorius Senate grants you a cool title–you become a Justiciar, Officer, or Scribe, depending on whether you're a mage, arrester, or a bureaucrat (again, that all-scribe party sounds great). And you can call on a soldier out of the Ravni. ca NPC appendix for help.
Rank 2 means you're an Authority in the Guild, giving you the Guild's Charm, and can call on a squad of deputies. Rank 3 is where you've almost been promoted out of adventuring. Here adventurers have more rights, but more responsibilities. Now they're full fledged senators and judges and ministers–and the final rank, Arbiterm is a leader extraordinaire.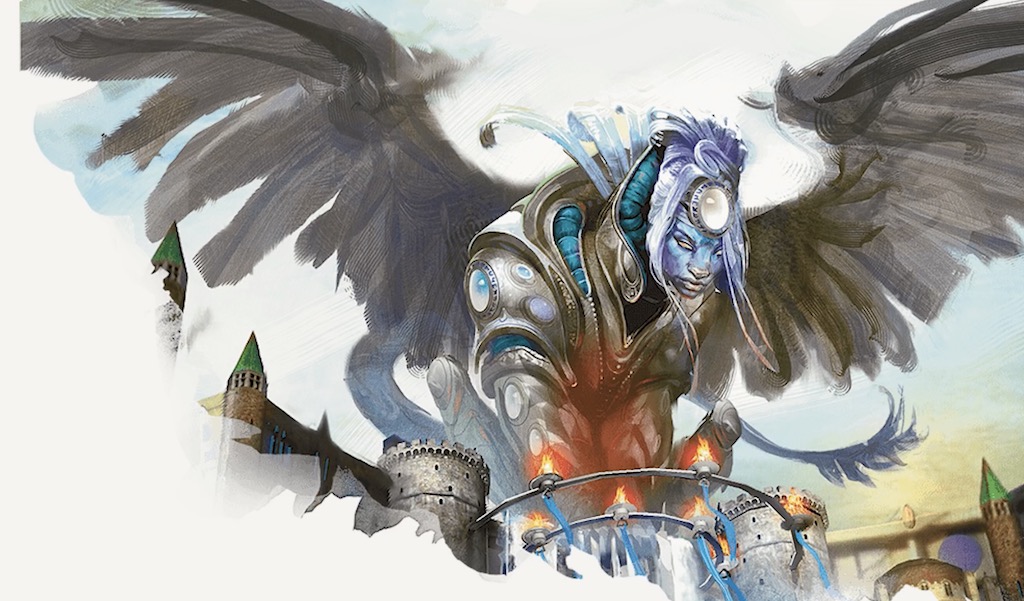 And what about creatures? Well the Azorius Senate has a lot of iconic creatures at their beck and call. You'll find regal monsters that are concerned with the law and justice in their ranks–there are the traditional Sphinxes (with a special nod towards creating your own Azorius-themed sphinx abilities), Felidar, and Archons join the more human members of the Senate. And of course, the leader of the Azorius Senate, the Supreme Judge Isperia rules over all (and weighs in at CR 21 with a host of powerful abilities).
---
Well now you've met the Azorius Senate, I trust we'll be having no problems, citizen. If you think Azorius might be the Guild for you, or if you want to struggle against their oppressive grip, check out the Guildmaster's Guide to Ravnica today and see how you can join the fight!
Happy Adventuring!