It's the weekend, which as we all know is for playing Dungeons and Dragons. So since we've been looking at lot at dungeons this week, to get the weekend going right, here's a Dragon.
Specifically it's Niv-Mizzet, the leader of the Izzet League. A tinkerer and mad scientist in his own right, Niv Mizzet is a powerful beast rolling in at CR 26. Dragon, Spellcaster, and legendary creature, he proves to be a powerful enemy or ally. Even if you're not playing in Ravnica, Niv-Mizzet is a great template for an endgame boss fight. He has everything you'd want someone you're fighting at the climax of your campaign–take a look.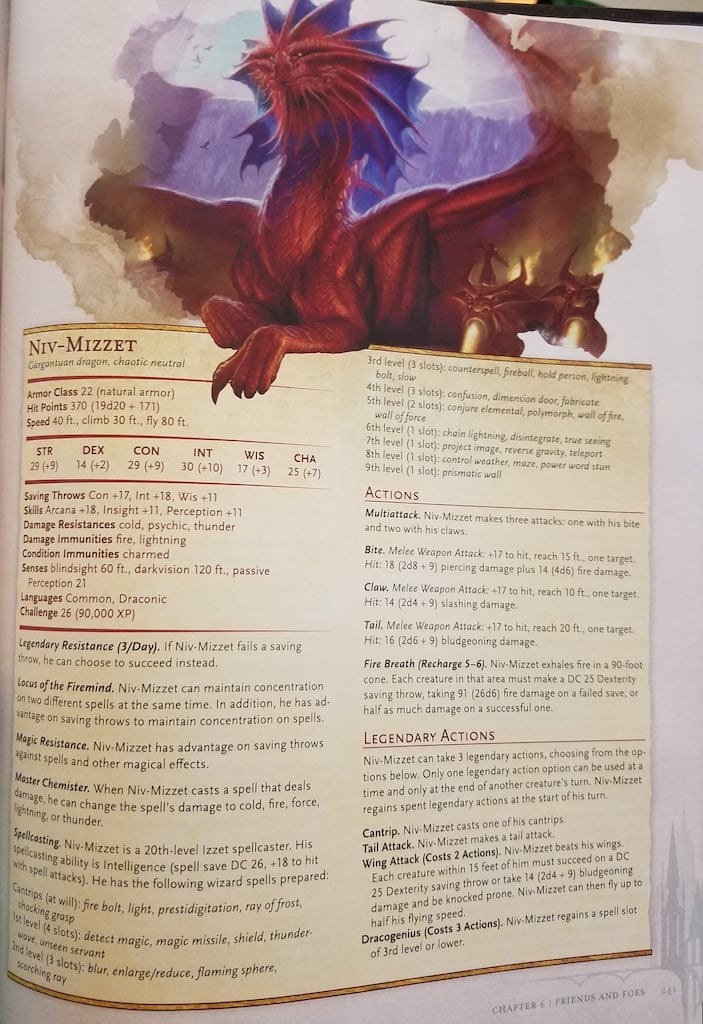 It isn't just that he has 9th level spells (though that helps a lot, and access to Counterspell is crucial for a boss like this)–but his abilities make him well-suited to a group confrontation. Locus of the Firemind means he can Concentrate on two different spells, which given his list is probably something like a Wall of Force and another spell to either buff his defense or hinder PCs. He's excellent at dictating the terms of the engagement, especially since Master Chemister can help Niv-Mizzet get around resistances. And the Dragon is smart enough to know how the world he's in works, so he'd know that if the party was, for instance, resistant to Lightning, to change Chain Lightning to Force or the like.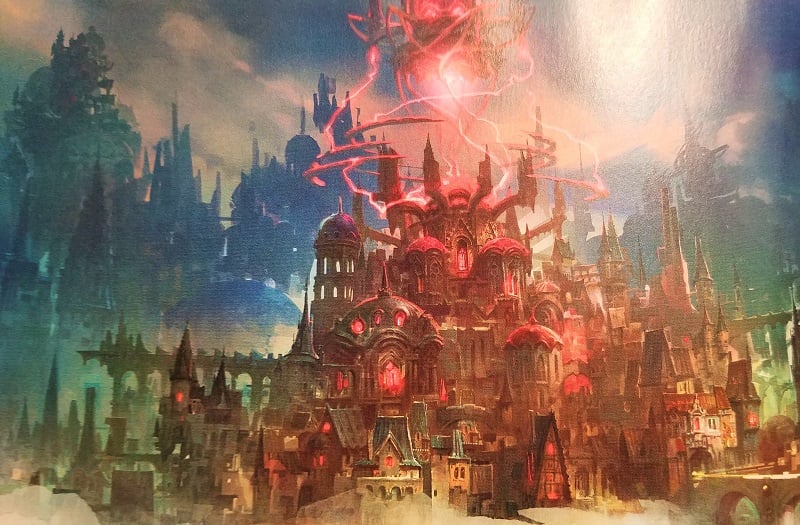 And with both Magic Resistance and Legendary Resistance, you're going to have a hard time landing spells on Niv-Mizzet. He doesn't care about your magic, he's too  busy being an awsome Dragon. His spell suite complements this, with some powerful damage, but even more powerful control spells.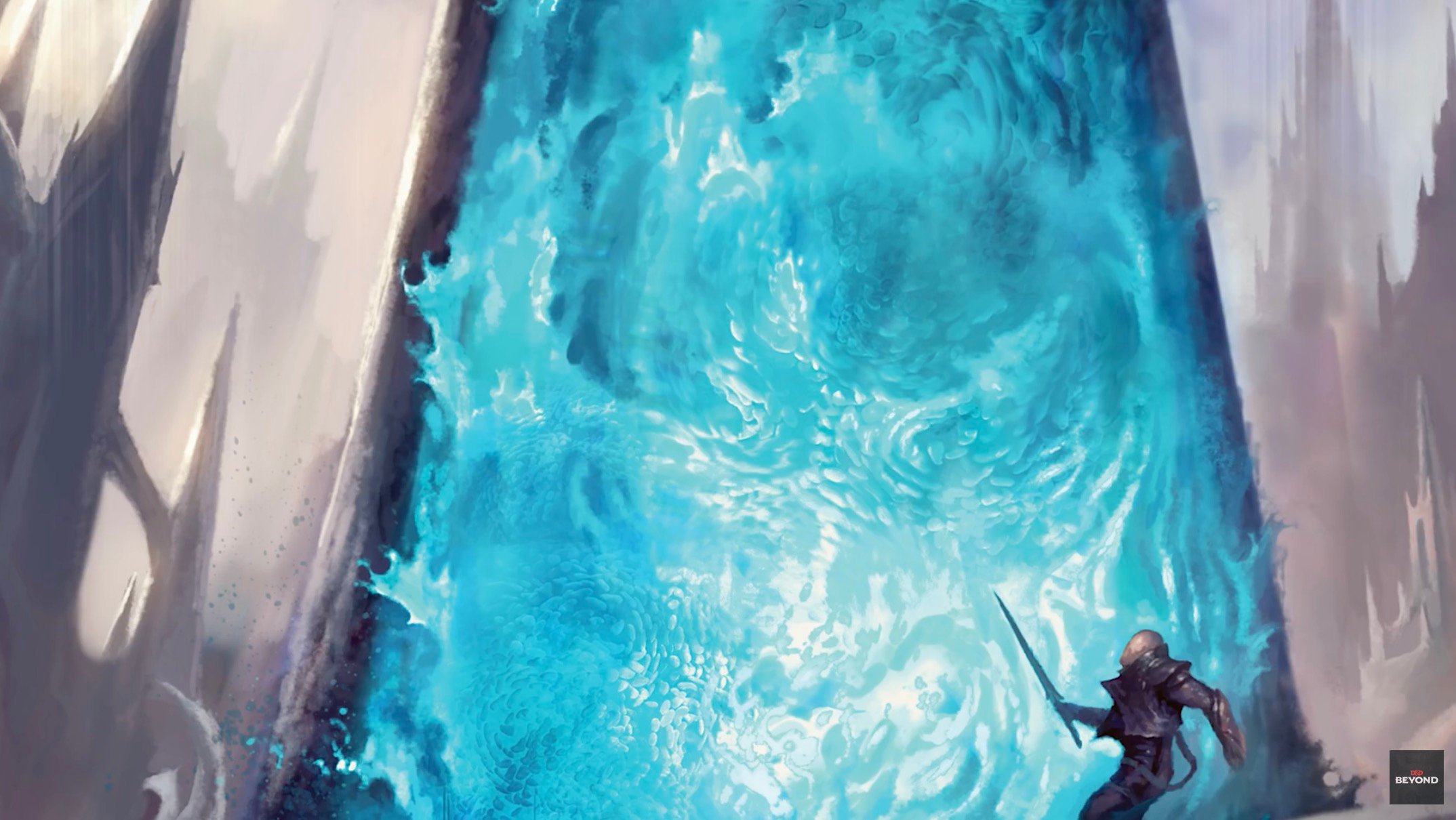 If you're not playing in Ravnica, it'd be easy to reskin this as another creature–you could probably grab a Demon or other powerful being and mix Spellcasting with Niv Mizzet's abilities to create a difficult puzzle for players to solve. There's a risk of it being frustrating, especially since Niv-Mizzet can continually regain Counterspells by just evading the party for a while and returning when he's stocked up–and with his spellcasting being what it is, these control spells might make it difficult for the party.
If you're going to use him, I'd recommend gathering some minions and using them when the control spells come out. So instead of just using Wall of Force to cordon off some of the party, for instance, you could just as easily create the Force Dome around some of the party, and then have them get attacked with elemental minions or whatever, so that instead of just waiting around for their turns to come up again. The whole secret to running a control caster that feels difficult but not frustrating is to always allow your players to have something cool to do–even if it's not what they'd rather be doing, which is attacking the boss.
---
As you can see, the D&D team have been knocking it out of the park with their boss monsters lately, so here's hoping you've got room in your Dungeon for this Dragon.
Happy Adventuring!