The series that started it all has gotten the ax after the cancellation of Iron Fist and Luke Cage in October. The fate of the Netflix Marvel Universe is uncertain at this point.
Losing Iron Fist wasn't a surprise. The show's first season was abysmal and had the reviews to show it. The cancellation of 'Luke Cage' came as a bit of surprise because the writers were already hard at work on the third season. It was also pulling in decent reviews for its current run, but they weren't enough to save it from cancellation after a series of arguments between Netflix and showrunner Cheo Hodari Coker.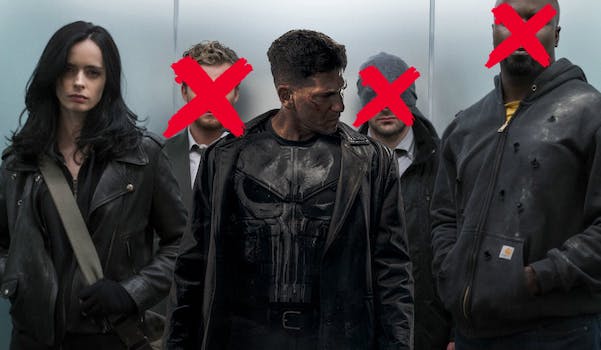 In a statement to Deadline Netflix confirmed Dardevil's cancelation over the weekend…
"Marvel's Daredevil will not return for a fourth season on Netflix. We are tremendously proud of the show's last and final season and although it's painful for the fans, we feel it best to close this chapter on a high note. We're thankful to showrunner Erik Oleson, the show's writers, stellar crew and incredible cast including Charlie Cox as Daredevil himself, and we're grateful to the fans who have supported the show over the years. While the series on Netflix has ended, the three existing seasons will remain on the service for years to come, while the Daredevil character will live on in future projects for Marvel."
Unlike Danny Rand and Luke Cage, this statement has led to the idea that Matt Murdoch will appear on Disney+ in a new series. Marvel followed up Netflix's statement with one of their own: "we look forward to more adventures with the Man without Fear in the future." The series also dropped this hint on its Twitter account…
— Daredevil (@Daredevil) November 30, 2018
Even though it appears we'll be seeing the return of Daredevil, this still puts the rest of the Netflix Marvel shows into question. There was worry about what would happen with Disney getting into the streaming business and spinning up their own shows. Both The Punisher (done filming) and Jessica Jones (currently filming) have new seasons coming out next year. Will have to wait and see what happens to them as we get closer to Disney+ going live.