Goatboy here again – let's talk about the Ancient Evil that is the Necrons – and how to update their firmware!
I have always liked the army because of its unique look, it's also easy to paint, and it initially played very well. It was survivable, shot enough, and could take as much damage as it dished out. I can't tell you how many games the grandmaster Ben Mohile crushed me with his damned metallic jerkwads. Necrons were cool, and we all had high hopes that their rework for 8th edition was going to be on point…. but it feels like something got lost in the translation.

Reanimation Protocols
Reanimation protocols have always had issues with being too powerful (things standing back up turn after turn); instead of finding the balance they just don't seem to work well at all in the current edition. We know from the fluff how it should act, but it has never gelled well on the table top.  The editions it worked well in were the ones where shooting wasn't nearly as plentiful as it is now. This edition seems to be the shootiest edition we have had in a while. Several units have the potential to throw out 40+ shots per turn, and you can add multiples of them to your list. On the other side of it, there also seems to be a ton of high attack assault units. 8th Edition brings the crushing weight of math – you have so many dice, so many rerolls, and so many chances to take down your enemy.  This leaves armies like the Necrons at a disadvantage. While their rule is powerful, they don't have the unit size to survive the weight of fire. You can get lucky when one Destroyer survives the onslaught… but how many times does your opponent just concentrate on one unit, makes sure it goes away and then tries to survive your return fire?

Cheaper?
This leads me into thinking – how can we make the Necrons better? One simple way is to make them cheaper. Their Troops are expensive, so fielding large units of them isn't nearly as exciting of investment. You need to make it worthwhile. They don't shoot enough or assault enough to make the cut. Sure… you can have 20 warriors but when your opponent isn't scared – and knows that one round of concentrated damage can remove the unit – what's the point? Making them cheaper might lead them to have enough on the field to actively do damage to your opponent. It still becomes a hard game for the Crons because every unit that is lost becomes too much to overcome – the wave of damage just eats away at your advantage.

More Durable?
Beyond just changing their points what else we could do?  I think looking at how they are survivable and figuring out a way to ensure they stay around might be best. I always thought a Feel No Pain roll might end up being better, but with a twist.  Instead of a roll to get back up after they die, why not just a roll to ignore all damage.? Instead of rolling 2 FNP rolls for a two damage weapon, you just roll one dice.  A 5+ they ignore the damage and keep moving on.  This way you can actively fight against the wave of damage an opponent throws at you and have a chance to have some models left at the end of the shooting phase.  Heck, leave the ability to get back up X amount of units at the end of the turn with some kind of limit, etc.  This way they are rebuilding themselves, get to survive damage as it hits them and feel like the never-ending wave of robot death they need to be.

Damage Resistant?
If you don't just make them tougher from initial damage why not look at how damage effects them?  AOS has a Nighthaunt army that always has a flat save, so why not do something like that for Necrons?  Maybe make it where they ignore all shooting rending effects in a game. This way a Warrior always has a 4+ save, and you can make something like a 2+ save feel significant. Don't let them have it in the shooting phase because there is enough written in stories about Marines crushing the warrior with their glowing power fist.  It would also mean having units designed to get in with high rend Weapons an important thing to have versus the Necrons.  Heck, you can make it a basic Stratagem that they can activate – something like Superior Survival Protocols if you think having it as a blanket ability is too powerful.  It is one of the things I think could make for some interesting armies that are not just – we all have Invulnerable saves.

Robotic Reincarnation?
Finally, I wonder if having some kind of Summon Mechanic for Necrons might be worthwhile. For everything that is destroyed set that back as having been sent back to the tomb world for repair. Get enough "damage/death" points built up and you can pull back some of the X units that have already died. Limit it to Warriors and Immortals, and allow them to come back without having to spend the actual points in the army. This way they could have that feeling of a never-ending horde that is somehow locked into having the damaged bodies available to bring back. The overall horror of this army should be in the idea that they will eventually win – space robot zombies coming for your prescription bills cuz they are robots, and you need robot insurance.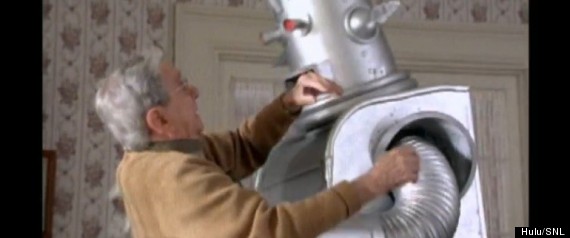 I just want the Necrons to get better because they are a unique Xenos army, and we all know we need to have some more good aliens to worry about. We also need more Marine armies. Oh, and a good Chaos Space Marine army. Heck, we just need a lot more exciting troops that are good!  Here is hoping Chapter Approved gives some love to the Necrons… as we know in Vigilus they are not interested in no crappy hive world.
~What do you think is the best way to fix the robots?