Get ready for the arrival of some new units for the Empire all you Star Wars: Legion players out there. Director Krennic and his Death Troopers are coming to take you down a peg.
If the announcement of Jyn Erso and the Rebel Pathfinders had you wondering who would be arriving to support the Empire, well now you can rest easy. Director Orson Krennic is on the way and he's got his signature flair along with the aptly name Imperial Death Troopers from Fantasy Flight Games!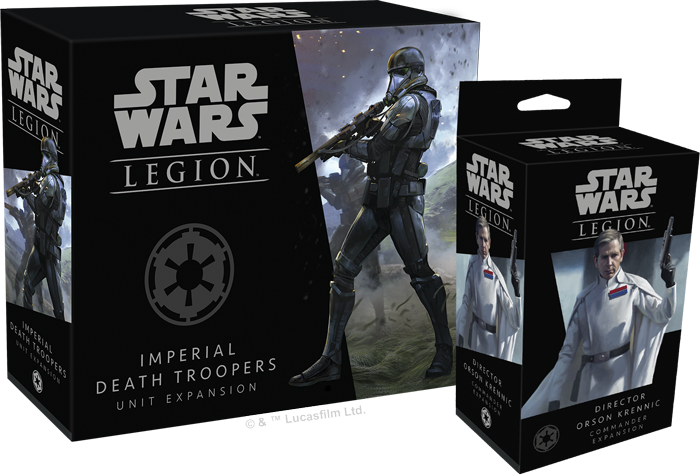 Any fans of Rogue One will recognize Director Krennic as the mastermind behind the Death Star project. He might not of had the genius to do it himself but he was cunning and ruthless enough to push the project through and see it to completion…even if he didn't end up with all the credit at the end. Not only did he bring some extra style to the Empire, he also had some pretty impressive Bodyguards – The Imperial Death Troopers. Look, when you run an evil organization, you better have a scary nick-name for YOUR bodyguards. Imperial Death Troopers is at the top of my list!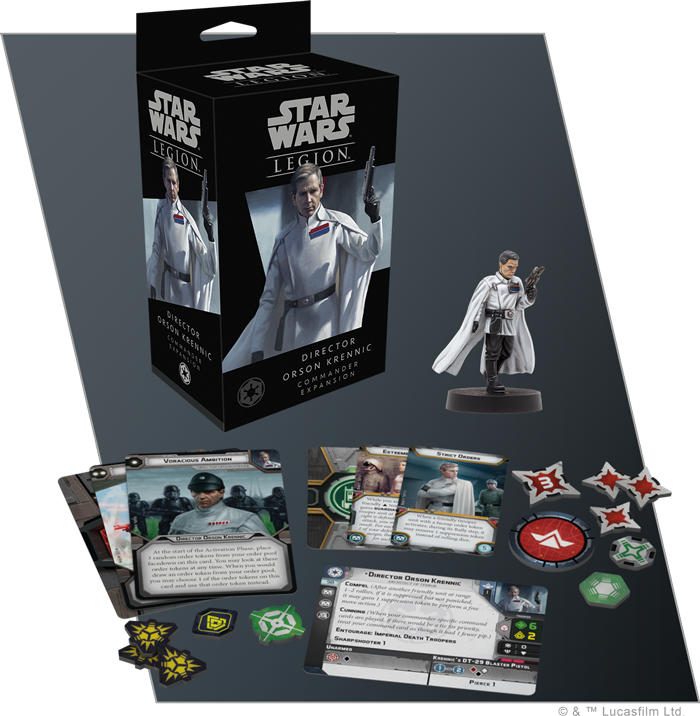 Every great achievement requires just as much ambition, and there are few as ambitious as Director Orson Krennic. As the head of the Empire's Advanced Weapons Research division, he oversaw the creation of the dreaded Death Star, and he employs the same ambition on the battlefields of Star Wars: Legion. Ruthless and cunning, Krennic can manipulate friends and foes alike to achieve his goals in battle.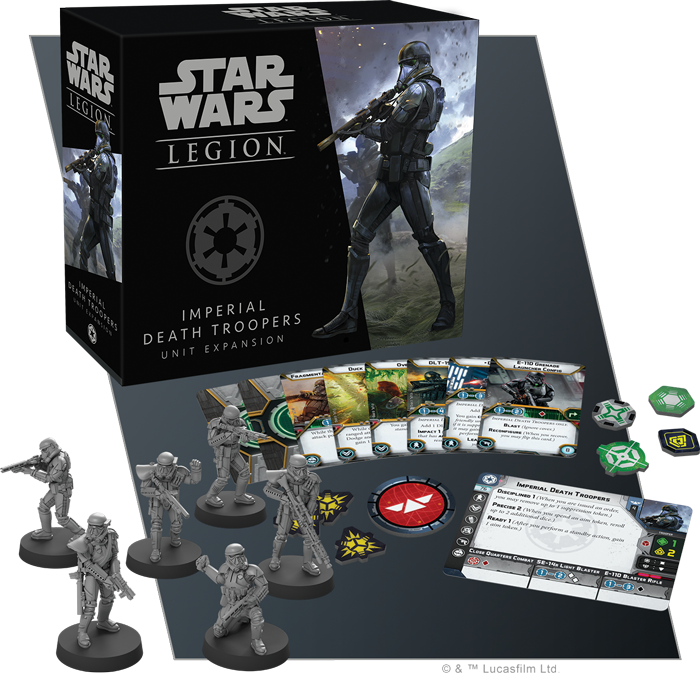 Tactically advancing across the battlefields like inhuman revenants, Imperial death troopers are a terrifying sight. Adorned in jet black armor and carrying an arsenal of weapons and equipment, these troopers are the elite soldiers of the Tarkin Initiative. Candidates are hand-selected from the Stormtroopers Corps by Imperial Intelligence itself. Trained to be efficient and merciless, they are also rumored to undergo classified medical augmentations.

Within the Imperial Death Troopers Unit Expansion, you'll find everything you need to add a squad of ruthless death troopers to your Imperial army. Six finely sculpted death trooper miniatures are accompanied by a unit card, an assortment of tokens, and an array of upgrade cards that give your death troopers access to even more advanced weaponry.
Oh man – I wonder if we're going to see even more heroes and characters from Rogue One now. I still think I'm mostly excited about the Death Troopers however. Those guys were like Storm Troopers only they could SHOOT and were scary!
Who's ready for Director Krennic and the Death Troopers? Get ready for their arrival in the First Quarter of 2019!