Spice up your game with a number of interesting consequences for rolling the highest possible number on an icosahedron, will your laser vaporize your foe or spontaneously transform them into a sperm whale and flower pot? Discover the possibilities in this Starfinder Critical Hit Deck.
Critical Hits can be a momentous occasion in any RPG. Rolling that big (usually) number means you've done exceptionally well. Well enough to not only automatically hit, but do more damage (for the most part). But why stop there? Why not find more cool effects to explain just how good you are at hitting someone with a sword/laser sword/stick/cyberstick/metaphysical ennui?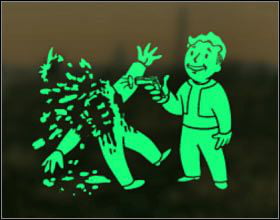 After all that's what old school Critical Hit tables are all about. These are a staple of the gory consequences for games like Warhammer–they add an element of brutal randomness to the game, because sure they'll most often benefit your players (who will roll more crits than any single foe), every now and then you get to turn the tables on the players and when the enemies crit, the flow of an encounter can turn on a dime.
If you don't like that kind of randomness, then maybe these aren't for you–but if you want some grit to your game, or something to help ratchet up the intensity every time someone starts rolling hot, then look no further, friends.
via Paizo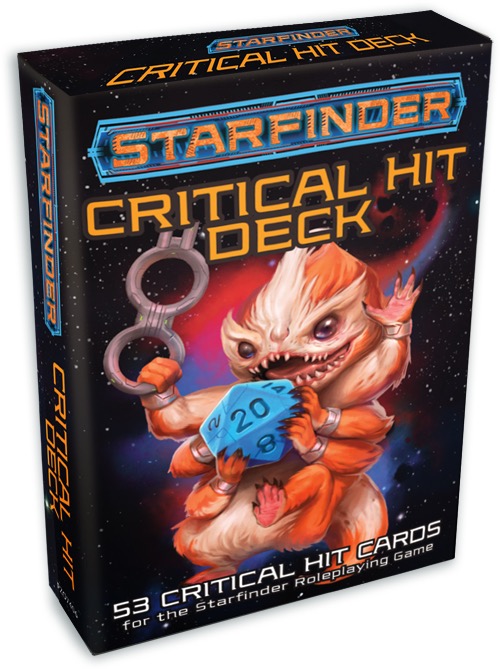 Do you want your critical hits to deal more than double damage? Want your arc rifle to have options beyond arcing to a new target? Think setting things on fire should be the beginning of what a flamethrower can do, rather than the only possibility? After you score a critical hit, draw a card and apply one of four different effects based on attack type. These cards are designed to work with the Starfinder Roleplaying Game and can be used by players and GMs alike. Even if your weapon already has critical hit effects, firing off that perfect shot has never been more fun!
Happy (And Lucky) Adventuring!