They're here to save the world again! Diamond Select is adding Egon, Winston and Slimer in the style of the 1980s cartoon series next year, plus a more realistic take on Egon covered in marshmallow goo.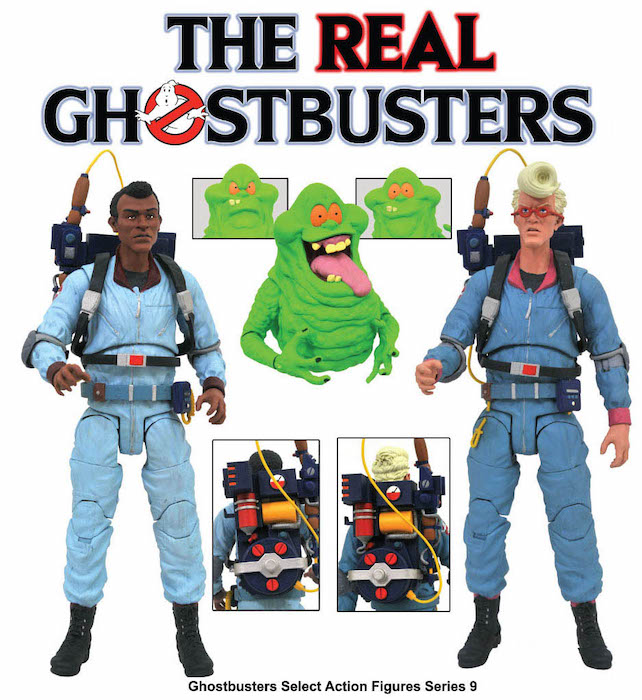 Ghostbusters Select Action Figures Series 9: Real Ghostbusters – $24.99 for each fig
It's time to get real! The Ghostbusters get animated in the newest assortment of Select action figures from Diamond Select Toys, with figures based on the classic Real Ghostbusters cartoon! Egon, Winston and Slimer make up the assortment, with the two 'Busters wearing their color-coded jumpsuits and packing cartoon-accurate gear, and Slimer coming with a support stand and three interchangeable faces! Plus, each figure includes pieces to build a larger diorama – collect all 15 figures in Series 6-10 to construct the firehouse headquarters' sign front doors! Designed by Yuri Tming, and sculpted by Gentle Giant Studios!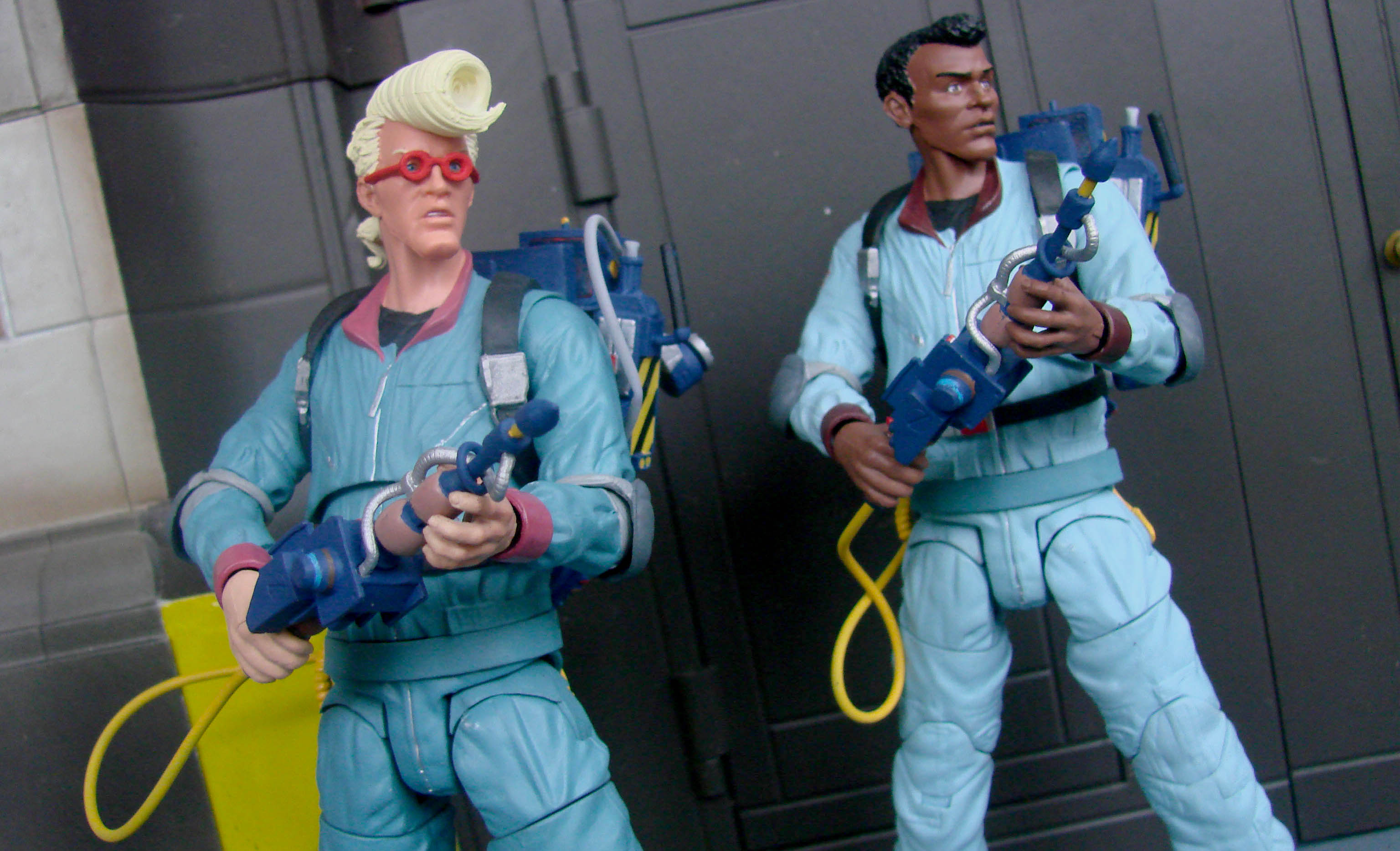 Ghostbusters Marshmallow Egon Action Figure – $19.99

The 1984 horror-comedy classic Ghostbusters is as beloved now as it ever was, and this action figure captures one of its most iconic moments! The most serious and strait-laced of the Ghostbusters, Egon Spengler gets covered with marshmallow in this 7-inch scale action figure inspired by the film's final scenes. This figure features newly sculpted parts and 16 points of articulation, plus alternate hands, proton pack, neutrino wand and display base. Sculpted by Gentle Giant!