Wyrd shared art for one if their newest Resurrectionist models: the Undergraduate. This student of Von Schtook at the University of Transmortis looks like they have some bloody hobbies they'd like to teach you.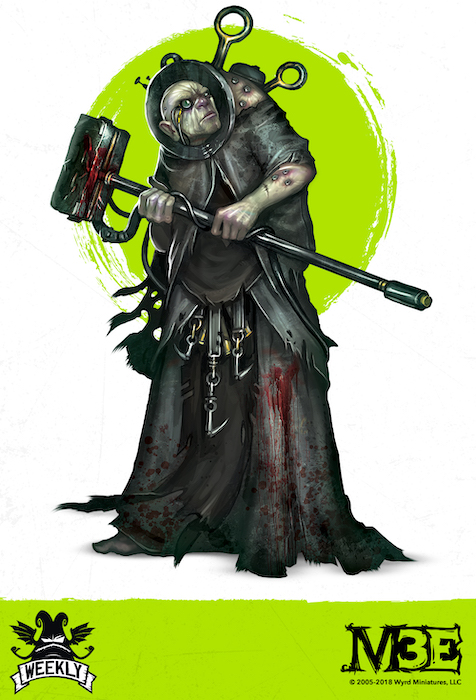 Wyrd isn't slowing down – they've introduced brand new games, a new line of terrain, and now they're updating a favorite. Check out what's changing.
The latest edition adds some new mechanics. The core rules haven't been changed so much as optimized without taking away what players love about the game: its layers of strategic decision making. Deployment zones have been adjusted, threat ranges increased, and there are more mobility options. All of this means getting into combat, and starting the action, faster. To cut down on bloat, even more, they've reduced the number of Conditions. They've also cut back on excess Actions, Abilities, and Triggers to make the game run smoother – less memorization, more off the cuff fun.
They are also welcoming players to participate in a beta play test to make sure everything is tuned up.