Dreadnoughts are a classic, and iconic even, 40K unit in dire need of help. Luckily the Doctor is here to help them out.
Dreadnoughts, whether the classic bulky brutes or the more modern streamlined versions are a staple of 40K. They've been a classic part of the Space Marine and Chaos Space Marine line up for ages, and have been well represented in video games and books as well as on the table top. The mere idea of them, mortally wounded warriors strapped into giant mechs to keep them fighting long past when they should have been dead is about as 40K as it gets. It's the Emperor's story in small. On the tabletop however, Dreadnoughts have slowly declined in viability. Going from once strong additions to an army, to rarely use curiosities. The newer version of dreadnoughts have propped up the breed, so much so that I've argued you could get rid of the original, but even those don't cut it. So today lets talk about why the Dreadnought isn't dreaded and how we can fix that.
I'm going to focus on Dreadnoughts today, but must of what I'm talking about could be widely applied to any "walker" type vehicles. 
The Basics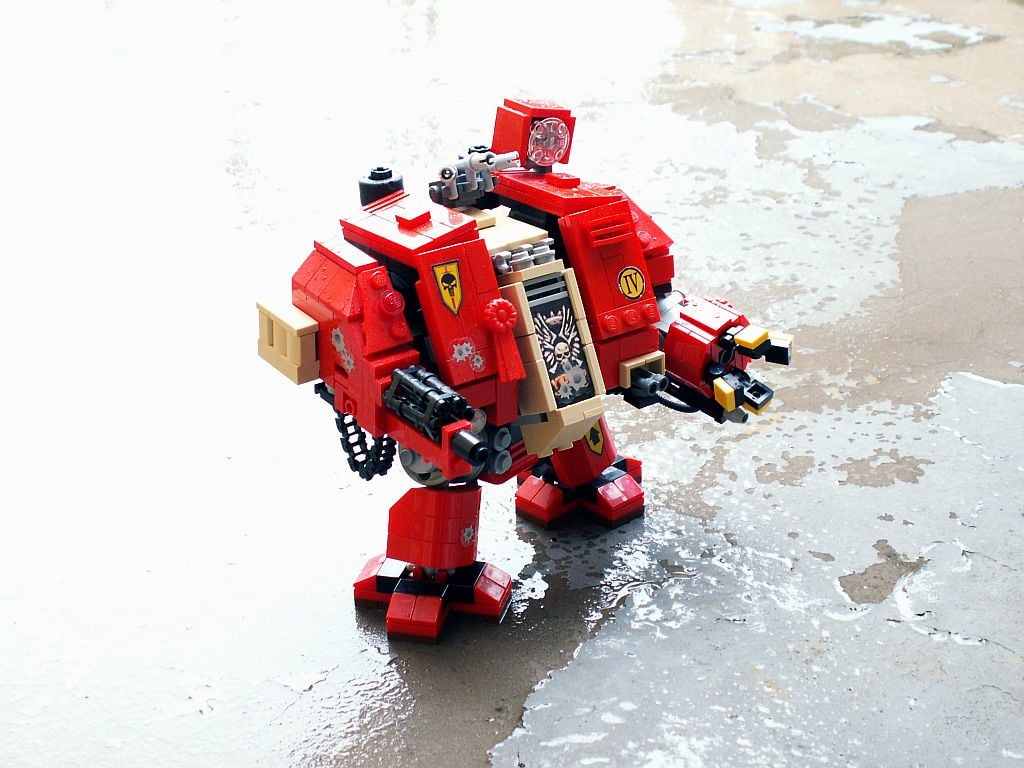 Dreadnoughts, and their many variants, are two-legged walkers. Within current 40K rules, they follow the general rules for vehicles. In most past editions they have acted as a sub-class of vehicles following many of the core vehicle rules but with some unique ones as well. As walkers, Dreadnoughts have traditionally been much slower than other vehicles, moving more like infantry. To compensate for this, they've been shown as more stable firing platforms and were better able to move and fire than most tanks.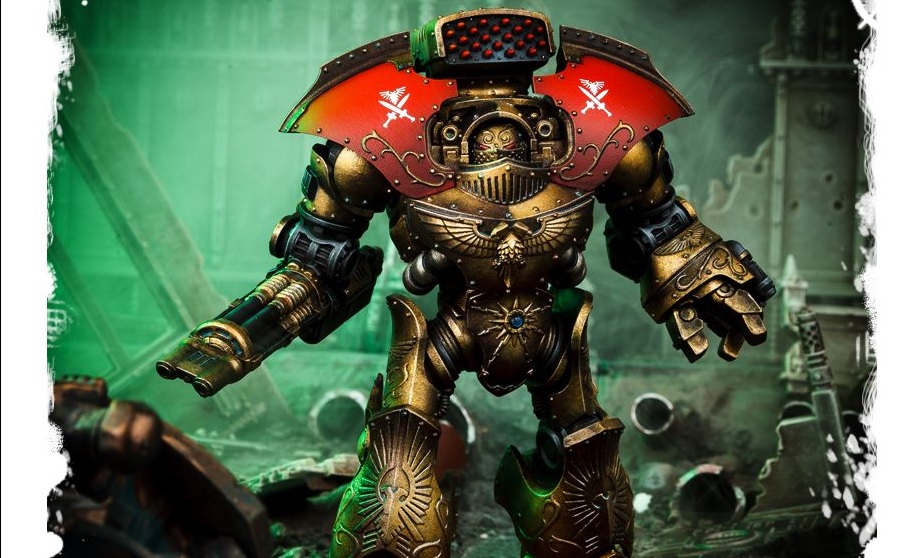 What sets Dreadnoughts apart from other vehicles is their ability to fight in close combat. In editions where most tanks did not take part in close combat, walkers were the real exception. Dreadnoughts, in particular, came with decent close combat options. While all Dreadnoughts are better in combat that standard vehicles, there are a large number of close combat oriented versions. For a long time, Dreadnoughts were the single heaviest close combat units Space Marines, and CSM could bring to bear.
The Problem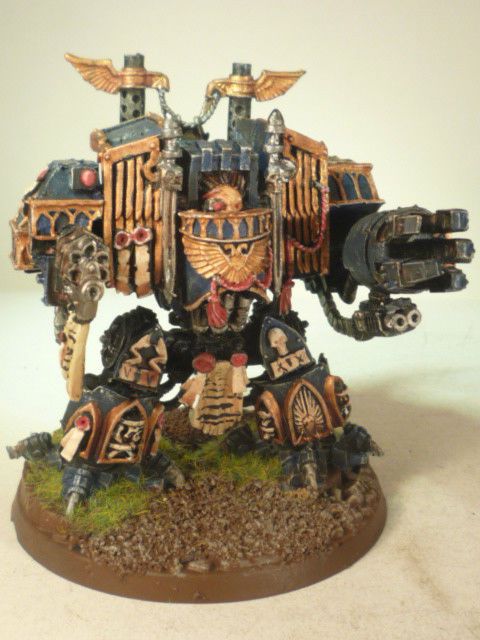 Dreadnoughts have been on something of a decline for a bit in 40K.  Cost, lack of survivability and other factors have seen them decline in past editions. However, 8th has been the worst for them so far do to some changes in rules. One thing that has hurt Dreadnoughts a lot is that they, and walkers in general, have lost many special rules. They now operate the same as other vehicles. This has mostly robbed them of their uniqueness, in particular when talking about ranged variants. They can no longer move and shoot without penalties, and old benefit. Now they are merely a slow version of other tanks, with no clear advantage or drawback. The one exception to this is the variants that have a 2+ to hit. They are still pretty good at moving and shooting and are at least reliable.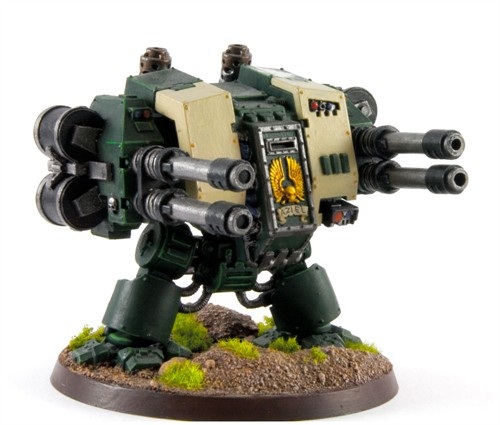 In combat, they've got some drawbacks. The change from the old Armor Value system to the current unified statline is I think particularly bad for dreadnoughts. One of the advantages of a Dreadnought over other close combat units was its AV. That meant that if played right it could engage models that had zero chance of hurting it in close combat. Even when the unit could, it normally had either a single model that could do the deed (PF Serg) or was forced into using sub-par and not very effective weapons like krak grenades. Dreadnoughts could be used to negate a large portion of the enemy's attacks and counter cheap chaff units.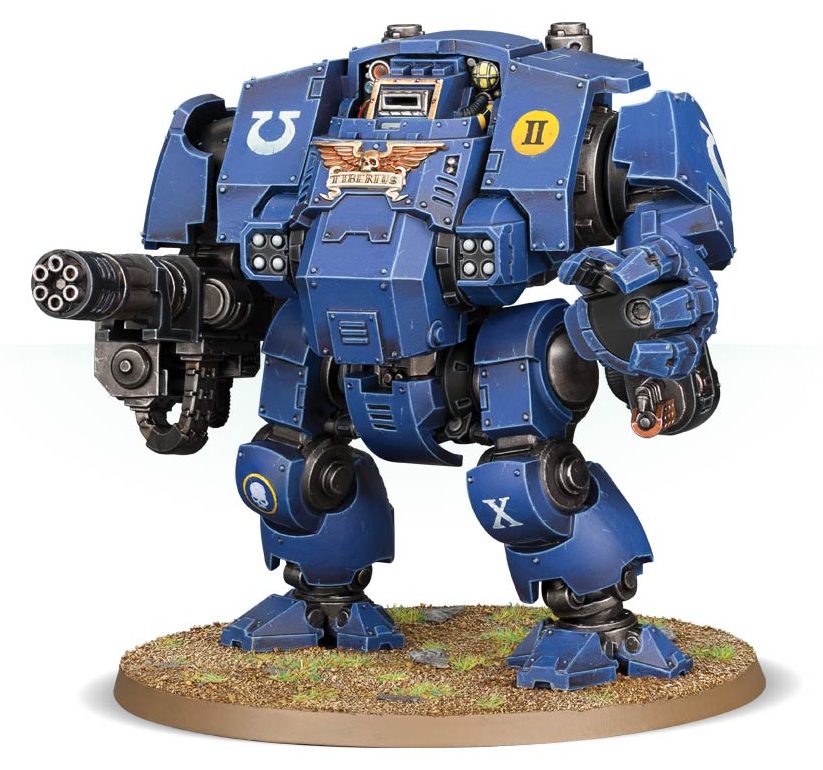 Now however any model can hurt a dreadnought in combat. This means that their old immunity, and uniqueness, in combat is gone. Worse, dreadnoughts, even close combat ones, suffer from a lack of attacks. 4-5 with a 3+ to hit is pretty standard for them. While they tend to have decently high D on their weapons, making them OK at taking down vehicles, they just don't have enough attacks to quickly break though enemy mobs. 4-5 attacks hitting on 3s, translates into around three dead models a turn. That's not enough for a 150+ points combat unit. In past editions when overall damage output was less this was more respectable. Now it's pretty tame. Add to that the fact that they now have to worry more about being hit back and that units no longer break from lost combat (a big tactic of dreads back in the day) and you've got a unit that is neutered in combat.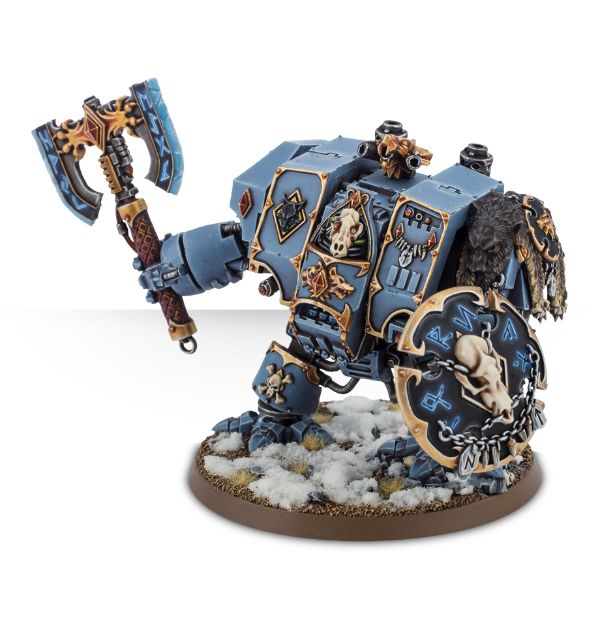 That's of course if you can even get the thing INTO combat. Dreadnaughts are slow. Most of them move 6″ inches, with the fast clocking in at 9″. They have few abilities to deep strike and can't be transported in most thing. Even drop pods lost the ability to carry them. Dreadnaughts are thus forced to slowly slog across the table. Since they take penalties to moving and shooting any of the variants, like the new Redemptor, that have a mix of guns and close combat weapons, are forced into the poor choice of slowly advancing and hurting their firepower, or standing still and wasting their combat potential. Dedicated shooting versions are simply regular tanks, and the close combat ones are too hard to get into close combat.
I reckon at this point some of you (goatboy) are saying, yeah but this one Forge World version breaks all those rules and is super good. Well, here's the thing, just because a Forge World unit with a 2+ BS and unique broken weapons is decent doesn't mean Dreadnoughts as a whole don't have these issues. 
The Fix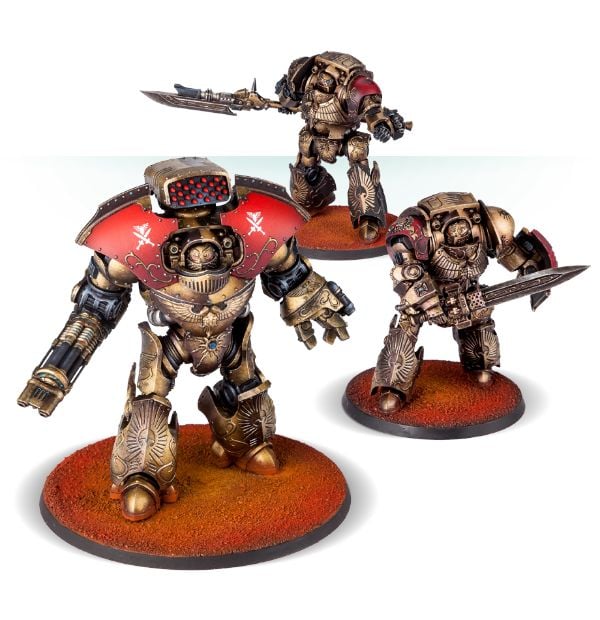 So I've got a few ideas to fix Dreadnoughts. The first one is that I think ALL walkers should ignore the -1 to hit when moving and firing heavy weapons. They are supposed to be a more stable platform, and it has been a hallmark of walkers for decades. You'd just add a new keyword, like FLY, that was tied to that rule. It's a simple change that I think would make walkers unique and make up for their slow speed.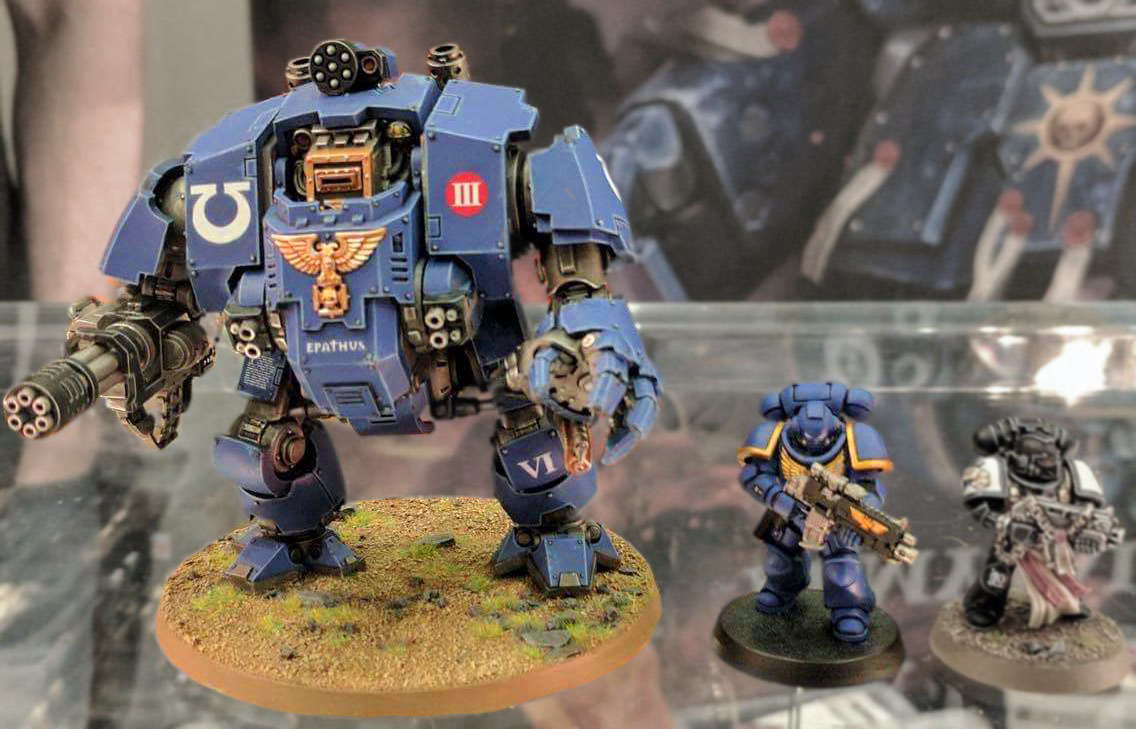 Secondly, I'd give Dreadnoughts some kind of scythe/stomp attack. These are massive war machines made for close combat. They should be able to plow through lesser being with ease. Some sort of rule that instead of making normal attacks they could make x2 or x3 attacks at their basic stats. This would allow them to compete in damage output with other close combat units, and deal with mobs better.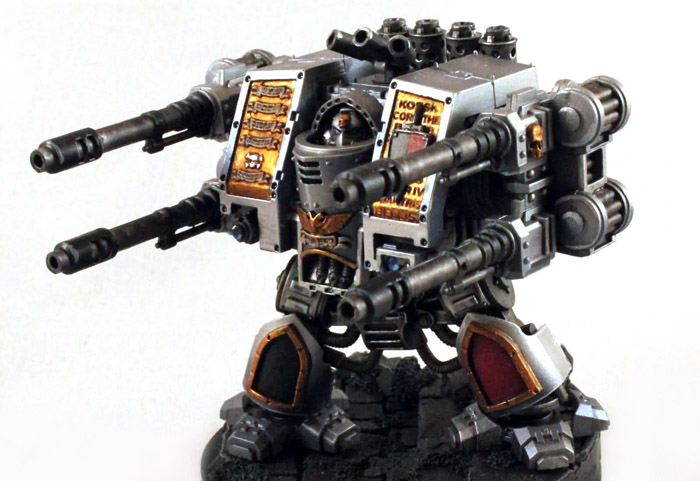 I think I'd also give them something to make then more durable in close combat. It feels like a Dreadnought; a "flexible" close combat oriented vehicle should be harder to hurt in combat than say, a massive helpless Leman Russ. I'm not sure what the answer is here, -1 to hit feels too good. Maybe an FNP roll in combat? +1 to their Save? I'm not sure, but something would be nice.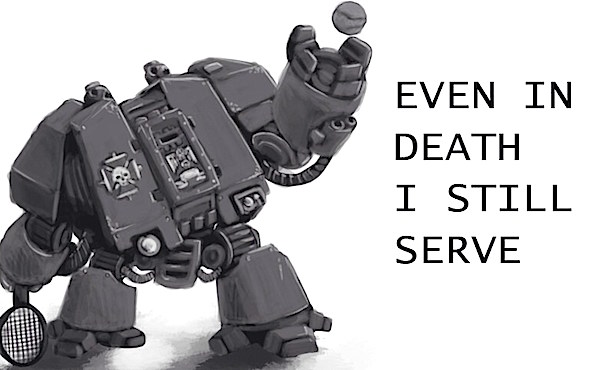 I'd also give drop pods back the ability to carry Dreadnoughts. It's not a great option, but with the other ones, it would at least give you a way to get a decent close combat unit into the fight early. Hey, it's something at least and fits the fluff.

Let us know how you would fix Dreadnoughts, down in the comments!