Celestine is one of the most mythic figures of the Sisters of Battle–but now step inside her journey through life, death, and rebirth and find out what exactly happens when you roll a 2+ that first time she's slain…
That's right friends, a new story, with gorgeous art and cover, is coming your way soon, and it will take you through Celestine's Miraculous Intervention firsthand. Bound in red and white and engraved with a scene that would be at home on the stained glass windows of any Imperial Cathedral-Fortress, this book is a collector's item and an insight into some of the mysteries of the Emperor, his servants, and their connection to the Warp.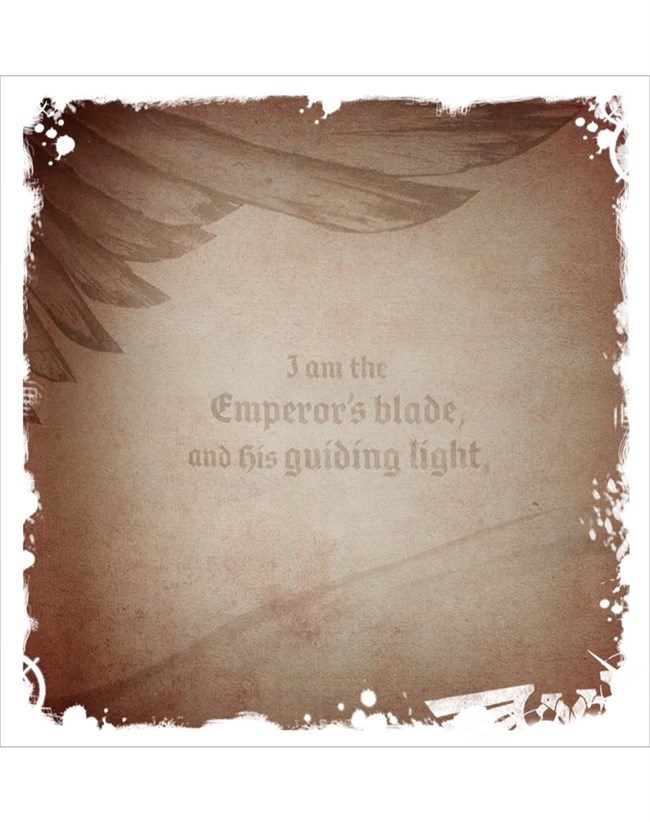 Now this puts me in mind of the "Emperor as the 5th Chaos god" theory, with Celestine's rebirth in the Warp (or some other unspecified realm) calling to mind early 40K apocrypha about the Emperor having his own champions much like Chaos gods might. It doesn't feel like that's coming back verbatim, but she does face trials in order to return to life. And that the novel focuses on the "warp-spawned horrors Celestine faces in death as she battles to live again."
I guess we'll have to wait and see to find out what exactly that means.
via the Black Library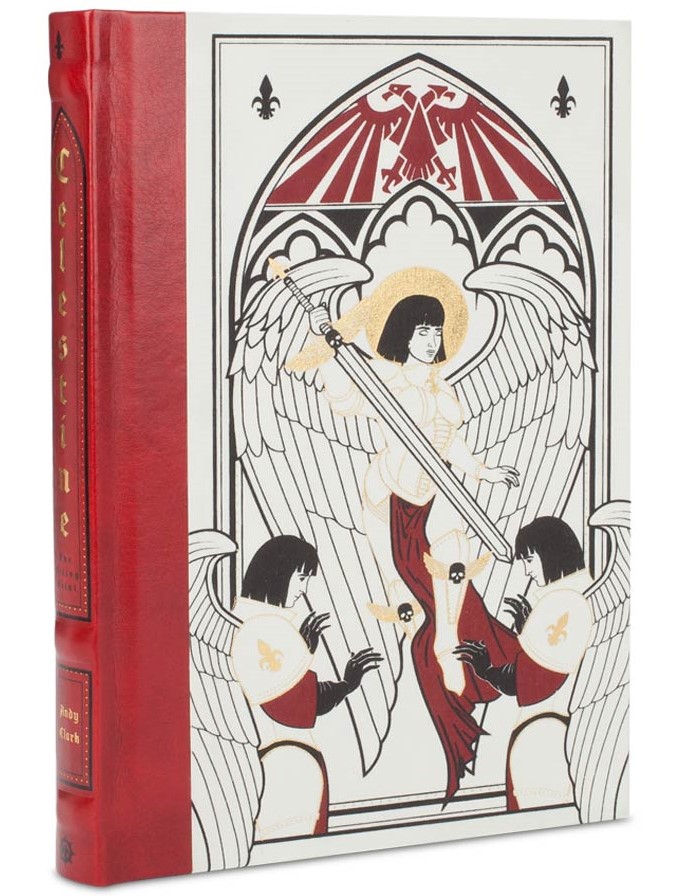 Saint Celestine is a beacon to servants of the Imperium in the darkest of times, a hero who retums from death time and again to smite the Emperor's foes… but what happens when she dies? How does she return? Prepare to find out…

READ IT BECAUSE
One of the greatest mysteries of the Warhammer 40,000 universe is revealed, as Andy Clark delves into the trials and horrors Saint Celestine faces each time she is resurrected to fight for the Emperor once more.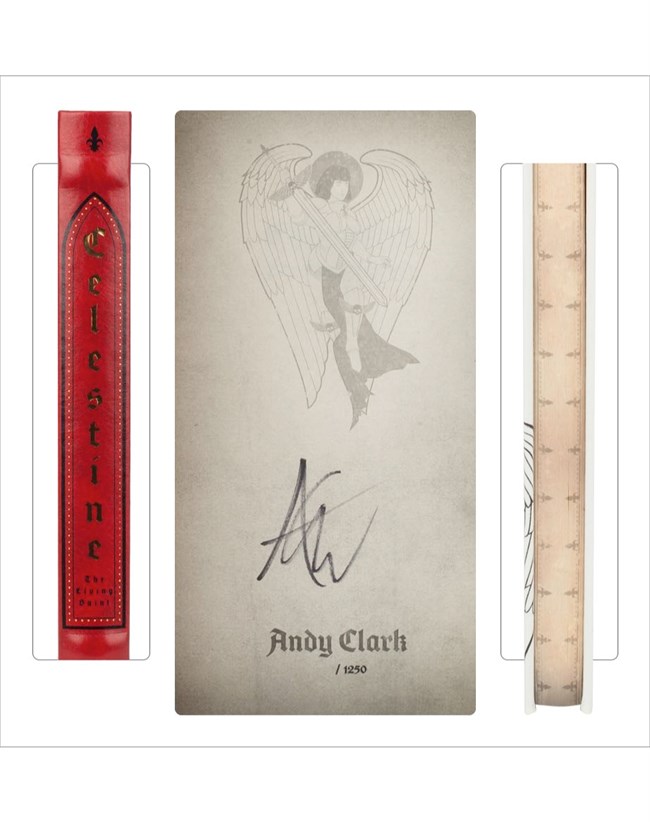 THE STORY
With her mighty wings spread wide and Ardent Blade aflame, Saint Celestine is the living embodiment of the God-Emperor's wrath. Her halo blazes like a star upon the smog wreathed, blood-soaked battlefields of the 41st millennium; its holy light leading the faithful to victory time and time again. As heretics and daemons tear at her flesh, she calls down fires of retribution from on high to smite the wicked and unrighteous. If she is to fall in battle, none should mourn as she is Celestine, the Living Saint, and death is her duty. Though it comes at a great cost. For each time she is slain, Saint Celestine finds herself trapped in a terrible realm of suffering and torment. There her faith in the God-Emperor will be put to the test so she may prove herself worthy of life once more.

Written by Andy Clark

ABOUT THIS EDITION
– Cover designed to look a tapestry
– Packaged in a presentation box
– Each copy is signed by author Andy Clark
– Individually numbered from an edition of 1,250
What do you think is the explanation for Celestine's ability to return to life?