Move over Fabius Bile, The Genestealer Cults have their own gene-doctor and the Biophagus is bringing the buffs! Come see what this new model is and what it will do on the tabletop.
Games Workshop teased a few new miniatures at the New Years Open Day and one that jumped out was the newly named Biophagus. Now we not only have a name for the model, we also have a much better idea what it is thanks to GW showcasing some of the rules.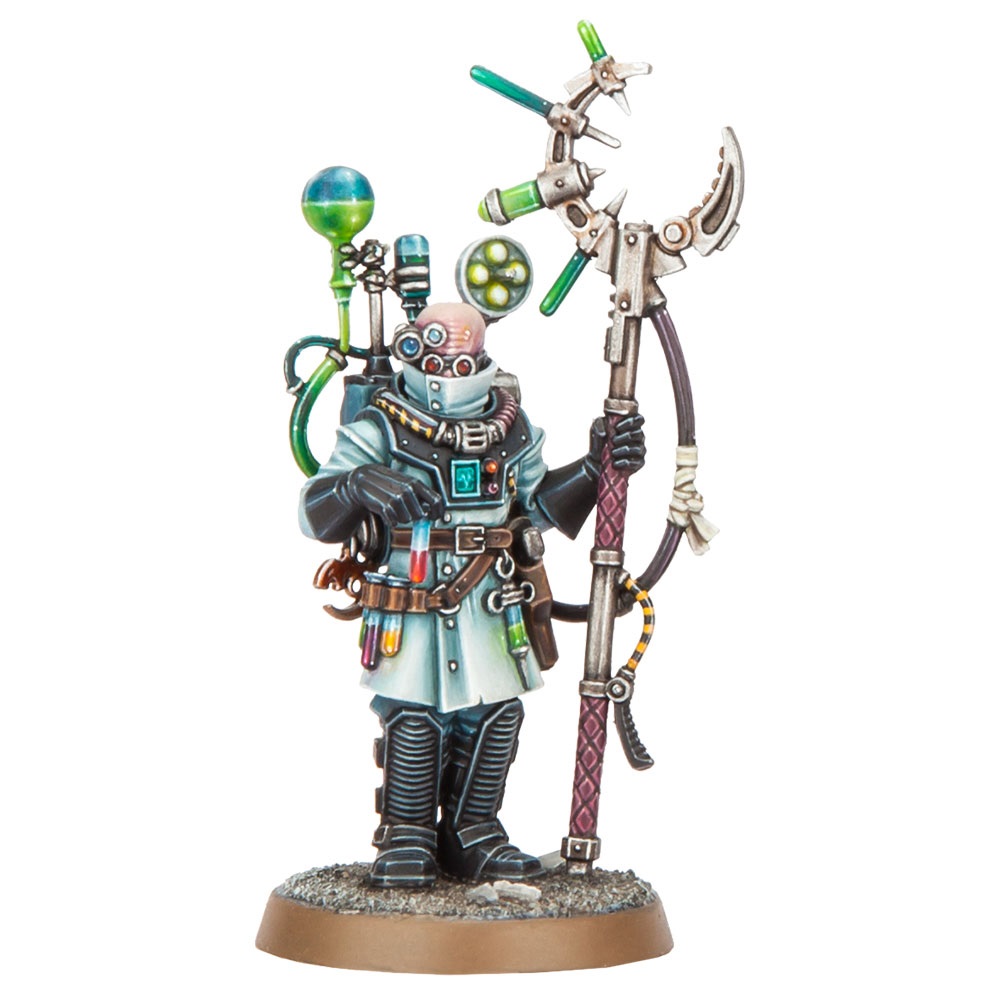 A Biophagus is a specialist in gene-manipulation and bio-alchemy, responsible for industrialising the process of contaminating and indoctrinating new recruits into the cult. To that end, they are often found posing as medical staff and aides, where they can infect their victims with new genetic concoctions they have created in order to leave their victims more susceptible to the cult's subtle influences.
That's kinda fitting, don't you think? Anyhow, the Biophagus has some potent abilities to add to the Genestealer Cult mix. For starters, let's check out the nasty he can provide to units of Aberrants on the tabletop: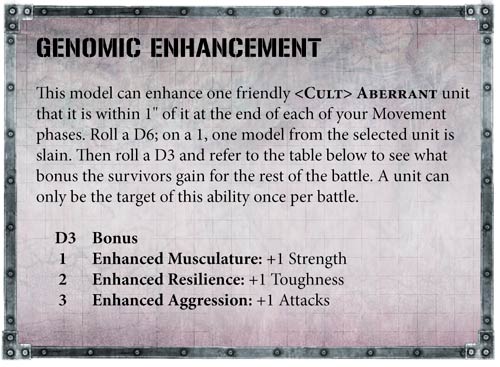 Nice! Aberrants are already pretty beefy but this just adds another layer of deadly to those units. Sure, there is a 1-in-6 chance that one of the models in the unit dies, but it could totally be worth it for one of those Enhancements. On top of that, this ability can be tuned even further with the addition of an "Alchemicus Familiar" which is pictured below: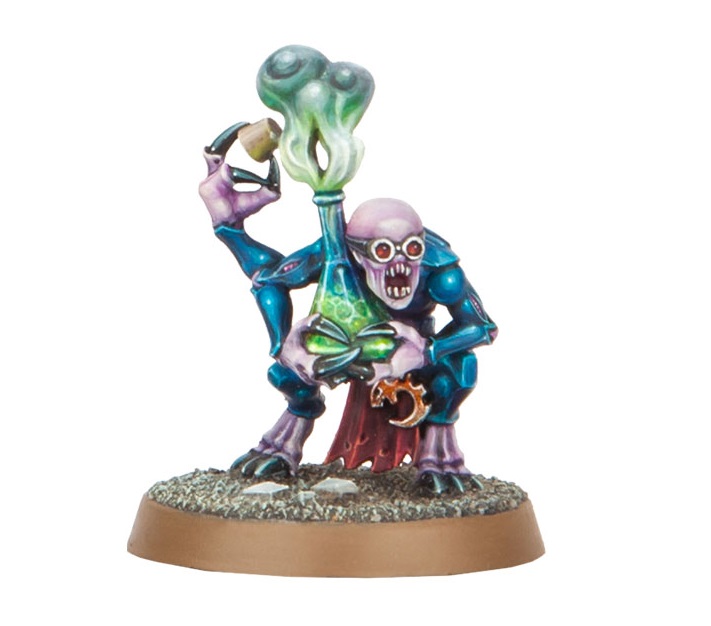 What does this little guy do? It allows you to roll 2D3 on the Genomic Enhancement and pick the result. It's only once per battle but that can help add some consistency to the roll and really make that one unit of Aberrants perfect for the job you need them to tackle.
We've also got a look at that nasty "medical device" the Biophagus is carrying. Turns out it's call an Injector Goad and it's going to leave a mark:

The Biophagus isn't going to win you close combat single handed, but at least he's not a complete push over. That Injection can cause some mortal wounds and always wounds non-vehicles on a 2+ with D3 damage. That's nothing to sneeze at. Oh did you sneeze? Is that a cold coming on? Well the doctor is in…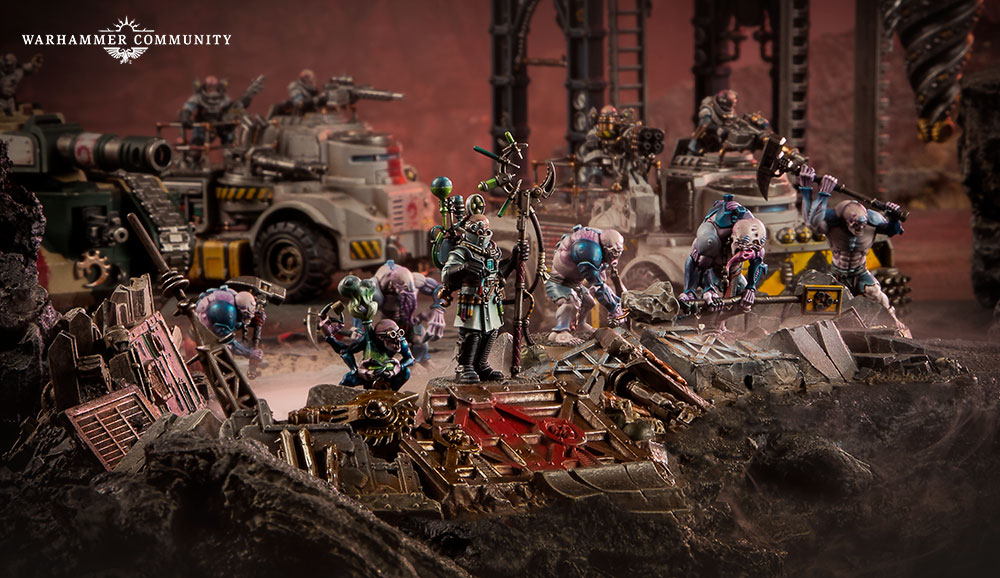 Now if we could get our hands on a box of Aberrants…
What do you think of the new Biophagus? Let us know in the comments!