We've seen the new Bolter Beta Rules, now its time to take a look at what units have gotten the biggest boosts.
GW just give us one heck of a surprise by dropping some new Beta rules for the humble Space Marine Bolter. If you haven't been following along, they allow units that have not moved or that have some keywords to double their shots with rapid-fire weapons even if they are not within half range (note you do not get to quadruple fire at close range as some people have thought). This switch-up has a LOT of implications, and people are debating if its a good change or not. Today I'm not here to talk about that; today I'm just here to look at some units that got a big boost. Let's take a look at my top picks for what's improved on the Loyalist side.
Sternguard Veterans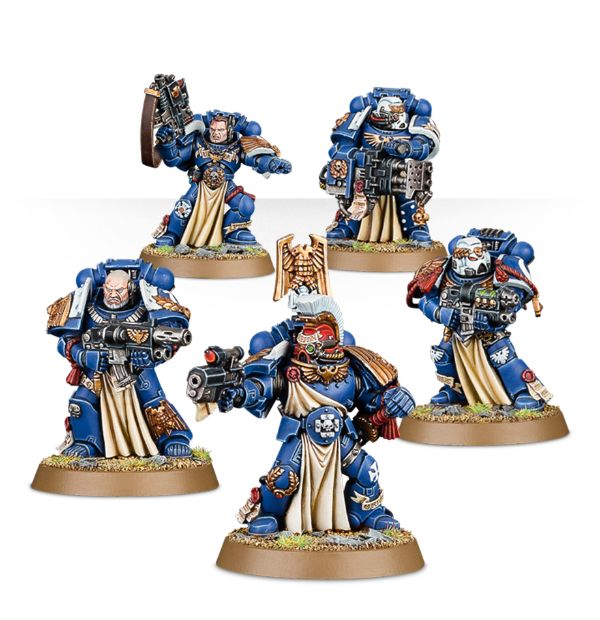 Sternguard are a pretty decent unit, but not one you see used a lot. Their big draw used to be that they could all be kitted out with combi-weapons. However, equipping the whole unit with them made they very expensive, and they didn't gain any extra survivability. The basic Sternguard with his special issue boltgun is however pretty cheap at a mere 16 points.  For only 3 points over a basic Marine, you gain an extra attack, extra leadership, 6 inches of range and -2 AP. With the new bolter rules, this unit can sit off at 30 inches and put out 20 s4 ap -2 shots. You could also, for the same price, give the unit all Stormbolters. This would double their shots, but lose them the AP.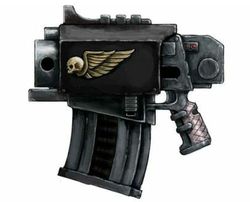 This unit gets even better when you run them as Crimson Fists. By creating combat squads of into 5 man units you can give them a pretty decent shot at getting a +1 to hit, making them long range and VERY accurate. Stick them next to Pedro Kantor, and not only should they hit almost every shot, but in combat, they'll all get 3 attacks. Drop a powerfist on the sergeant (who'll have 4 attacks), and you've got a pretty nasty anti-infantry units that won't break the bank.
Deathwatch Veterans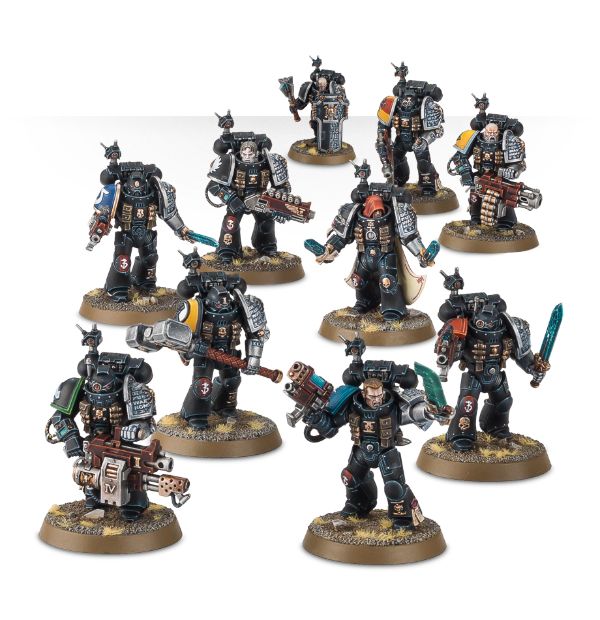 Oh, boy did this unit just get a nice bump. Deathwatch infantry has always seemed just on the cusp of being great, with their incredible flexibility and special ammo. This new rule however is going to give them a boost that might just take them over the top. Veterans just got a huge ability to but out some CRAZY firepower. For 180 points you can get a squad of 10 Deathwatch Veterans armed with Stormbolters. While slightly more expensive than Sternguard, Deathwatch get the benefit of using Special Issue Ammo with their Stormbolters. Standing still this unit can pump out 40 shots a turn, with the ability to wound infantry on 2s, get up to AP-2 and extend their range out to 30 inches. Add in the stratagems that give them +1 to wound a unit, and even large tanks are in danger. For an extra 2pts a model you can also give the whole unit storm shields making them pretty though as well. It's a reasonably cheap (for Deathwatch) unit that got a lot better.
Deathwatch Intercessors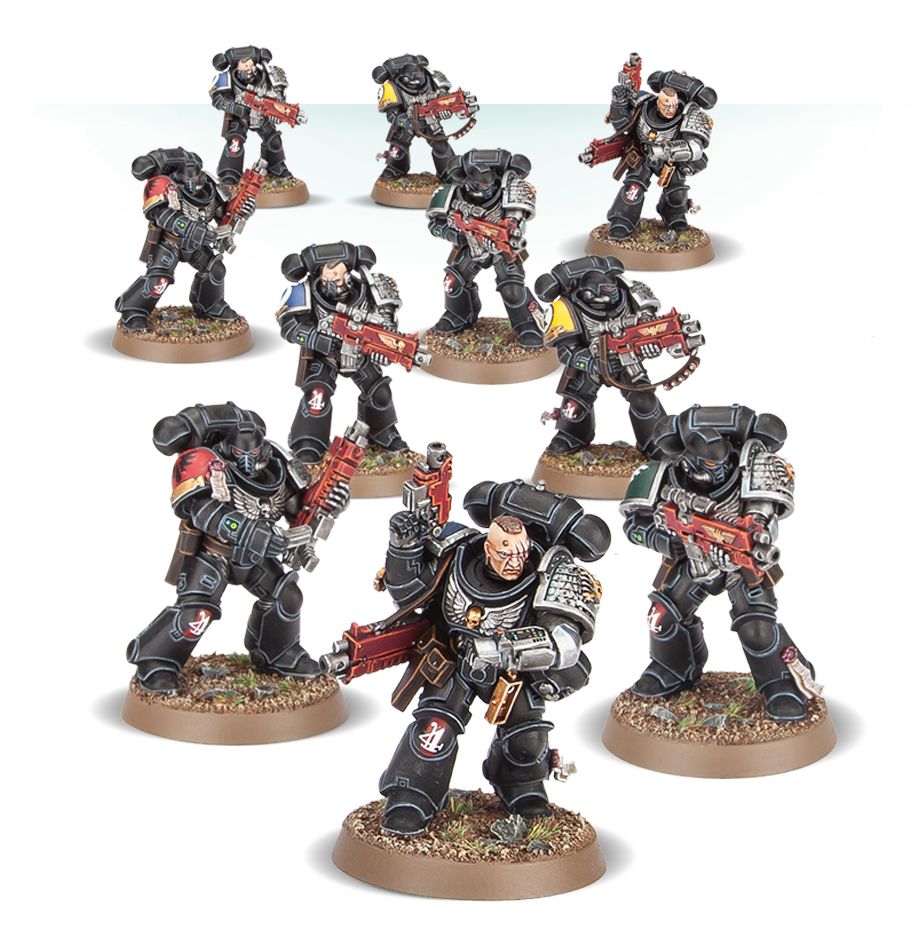 Intercessors in general, or those armed with Bolt Rifles, got a lot better with this rule, but the big winner has got to be the Deathwatch units. Like the Veterans a 10 man unit will only run you 180 points.. Though they've got only half the shots of the Stormbolter Vets, their's are even more powerful. They also add in the additional durability of Primaris. The extra shots when not moving helps them take advantage of their long range. They can stand off at up to 36 inches and not suffer any reduction in firepower.
Grey Knight Terminators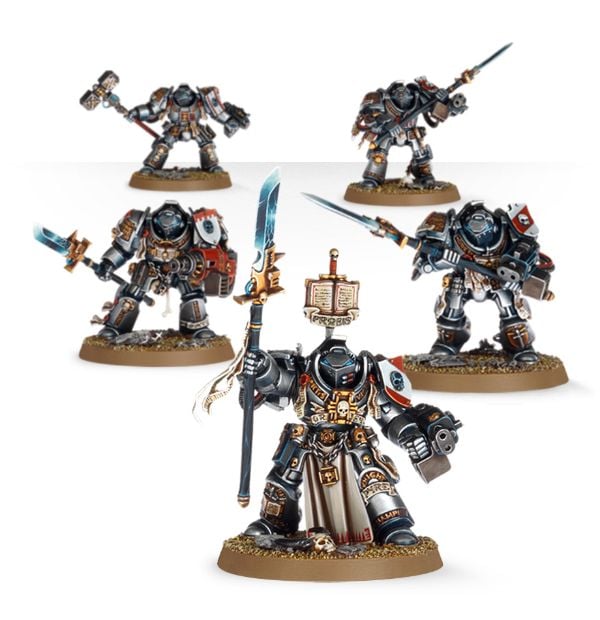 All Grey Knights and All Terminators got a nice boost for the rule, but I think the biggest winners are Grey Knight Terminators. Being able to throw 40 shots out at up to 24″ is a nice bonus for the Grey Knight Termies, while regular Grey Knights can do the same now, they are an army that is pretty like to have to move, thus losing the bonus. Terminators always get it, so don't have to worry about moving. Throw on Pysbolt Ammunition stratagem, and the units suddenly get 40 S5 AP-1 shots, that's better than a whole squad armed with heavy bolters.
Duty's Burden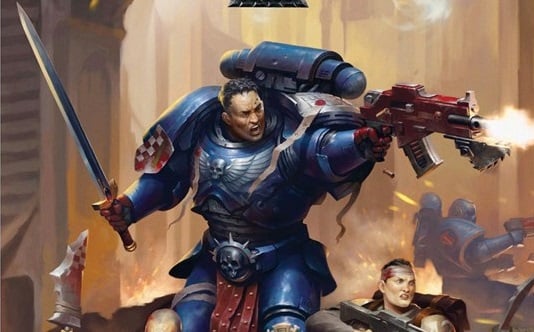 This is kind of an odd one because it's a Relic, not a weapon. A Crimson Fists Character armed with Duty's burden and standing still will be able to put out 4 S5 AP-2 D2 shots at 36 inches. That's pretty solid; they will also most likely get a +1 to hit if needed. A like it. The only question I have is due to the wording of the Bolter Rule it's not clear if it will effect Duty's Burden if you replace an Auto Bolt Rifle or Stalker Bolt Rifle. It will work you ancient uses it to replace their Bolt Rifle, but I'm not sure if a Captain or Lt can benefit from the rule. I feel like they should be able too, but right now RAW seems like they cannot.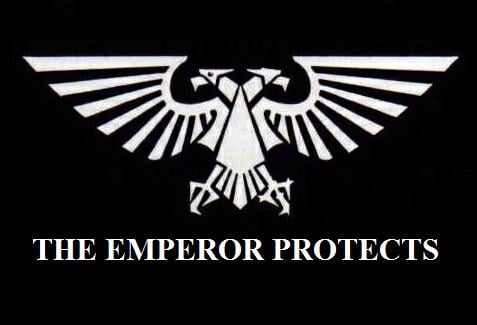 Let us know what units you think benefited the most from the Bolter Beta Rules, down in the comments!