The Goblins are coming, the goblins are coming, and today we have a look at five of their new units to see exactly what these gobbos can do…
The Gloomspite Gitz battletome is coming out soon and bringing with it a host of new goblins. Today we've got a look at five of them: the Dankhold Troggoth, the Sporesplatta Fanatics, the Boingrot Bounderz, the Mangler Squig and Loonboss, and of course the Loonking himself, Skragrott. Let's see what these Goblins (and friends) can do.
via Warhammer Community
First up we have the new Goblin Fanatics–one of them at least. Today we're looking at the Sporesplatta Fanatics, these are built from the new fanatics kit–alongside the regular Loonsmasha kit–but the Sporesplatta Fanatics don't hide inside a unit and race out to kill everything in their path.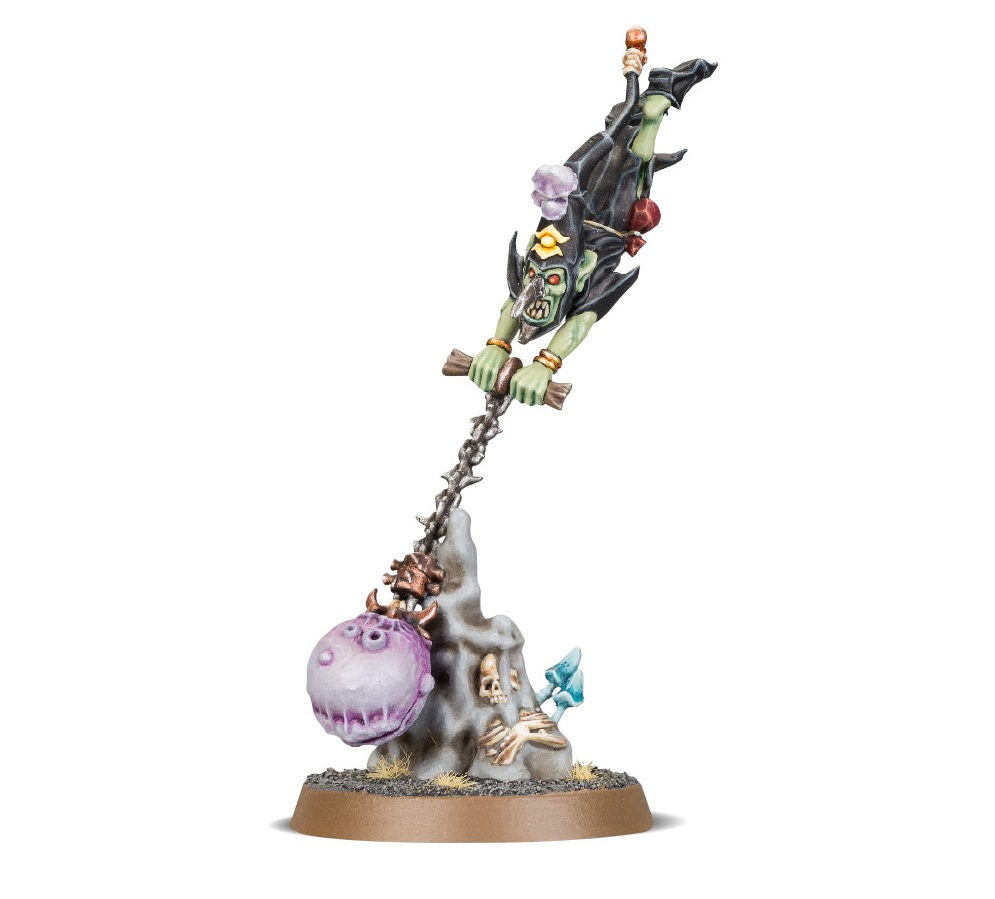 These are some support units that hang out near your vulnerable units and help protect them with their clouds of spores.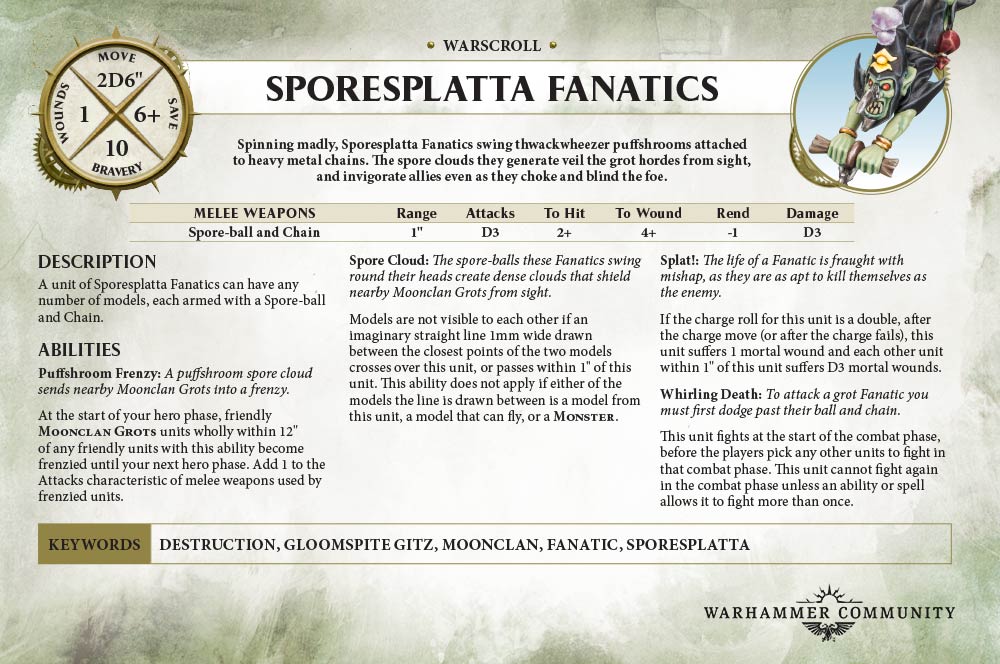 They provide you with some powerful buffs–units inside their sporeclouds get +1 attacks and better still can keep them from being visible.
The Dankhold Troggboss, on the otherhand, is a beast. Carrying a stalactite (or stalagmite) for a club and resistant to magic, this is one of the more resilient monsters out there.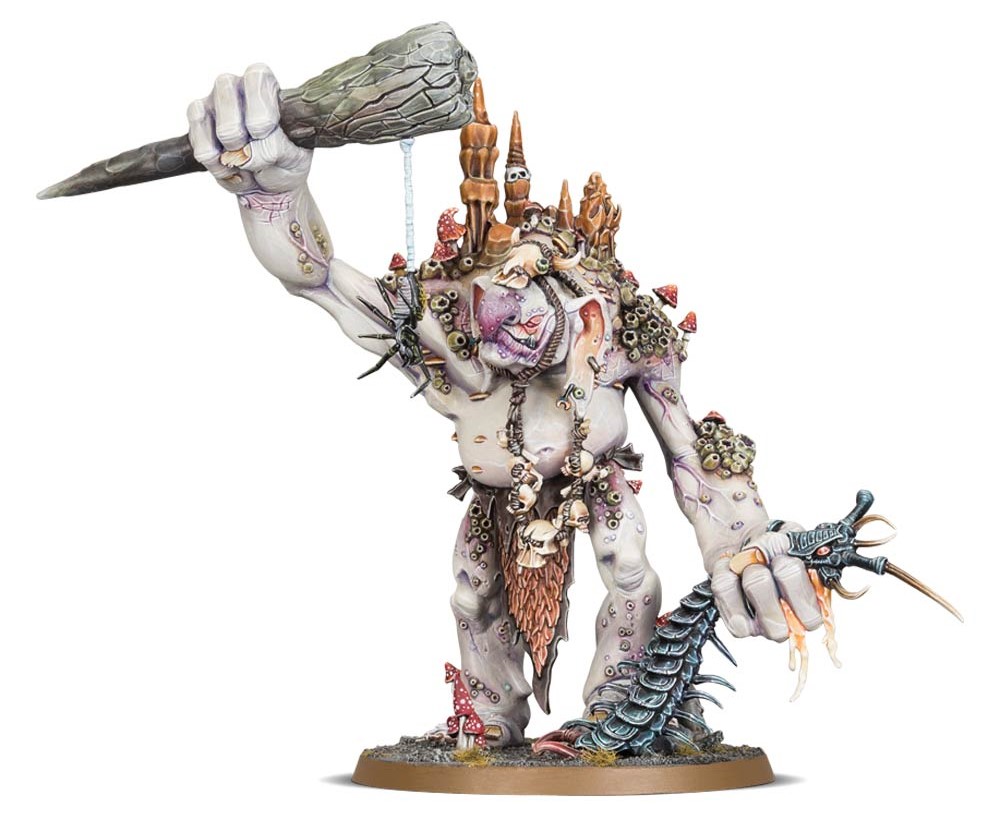 His command ability lets you make sure your Troggoths hit hard where and when they need to.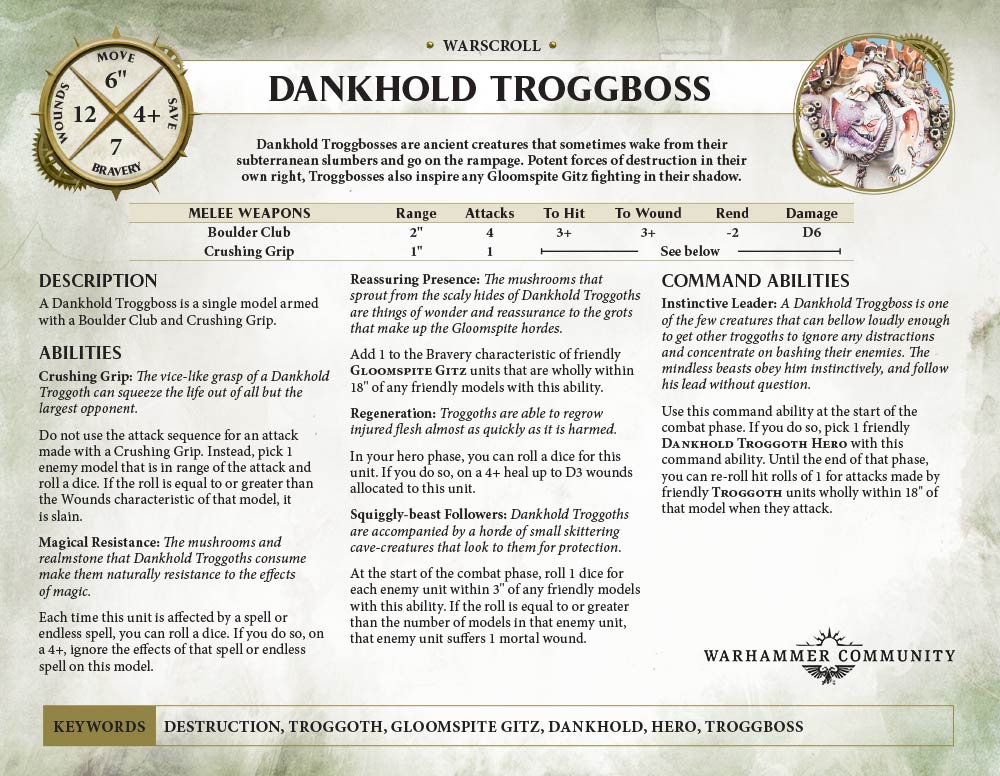 And he's enough of a beast in his own right, with Regeneration, a club that deals d6 damage with Rend -2, and squigs that eat units as they dwindle down, he seems like a blast to tear into enemy units.
Speaking of bosses, let's take a look at the Loonboss on Mangler Squigs, whose model is devastatingly cool: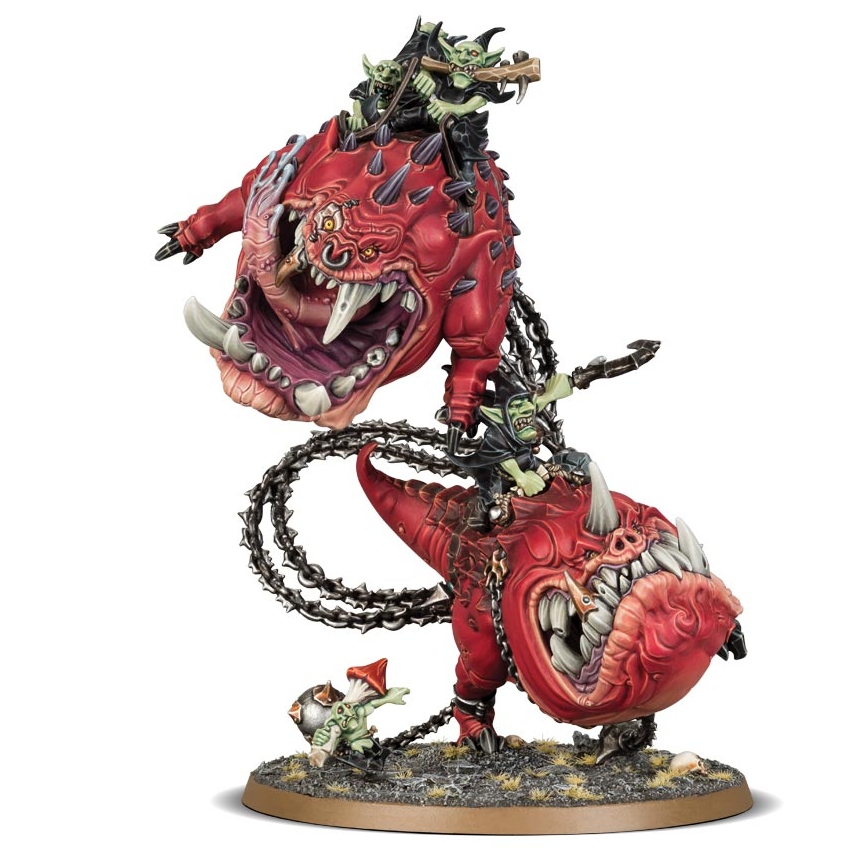 On top of that he has the most anime command ability: Bite Da Moon! urging his followers to do what Gorkamorka could not.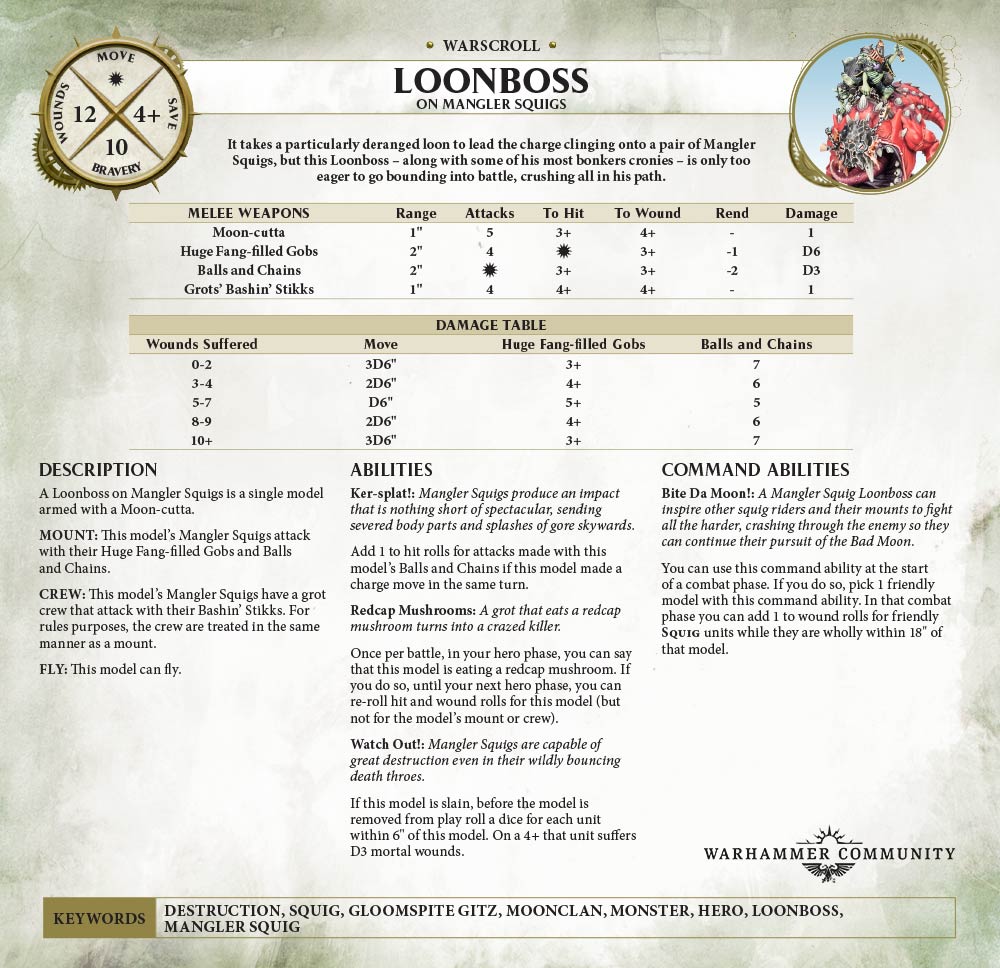 And if you've got enough squig hoppers around, then you might be able to do exactly that–speaking of which, check out the Boingrot Bounderz.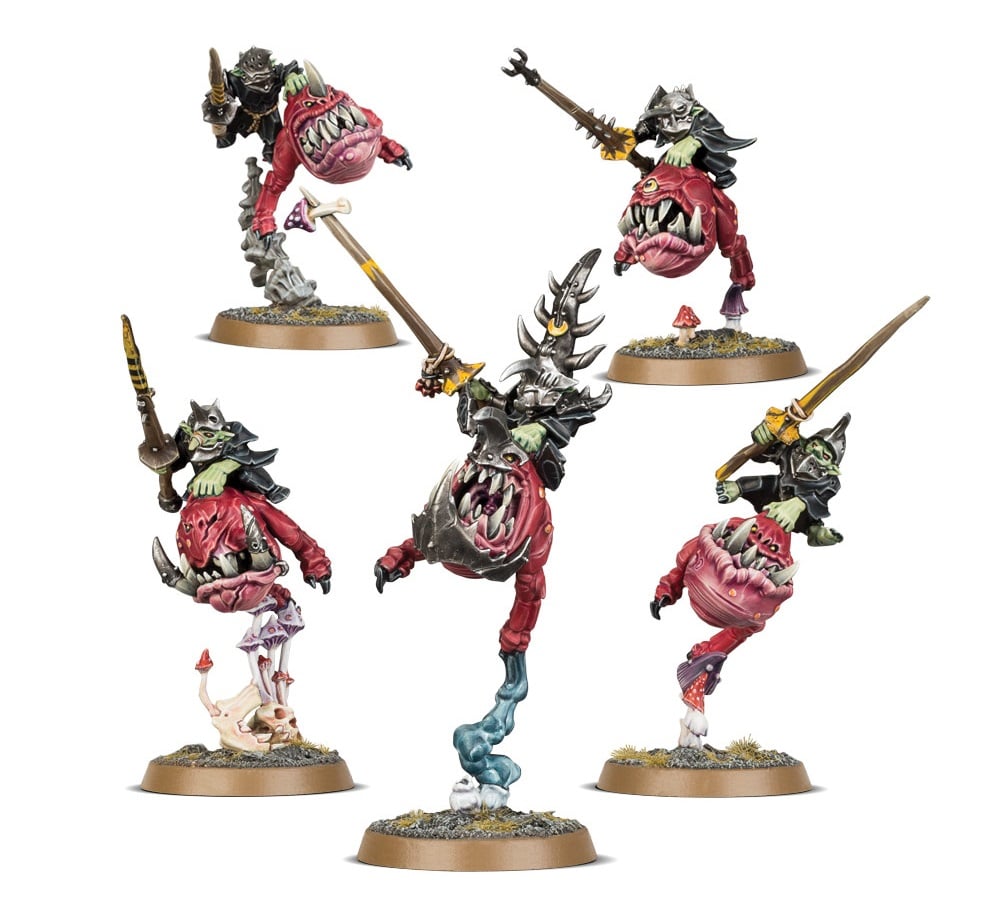 These guys are absolutely disgusting on the charge with 4 attacks each and dealing mortal wounds when they smash into enemy lines…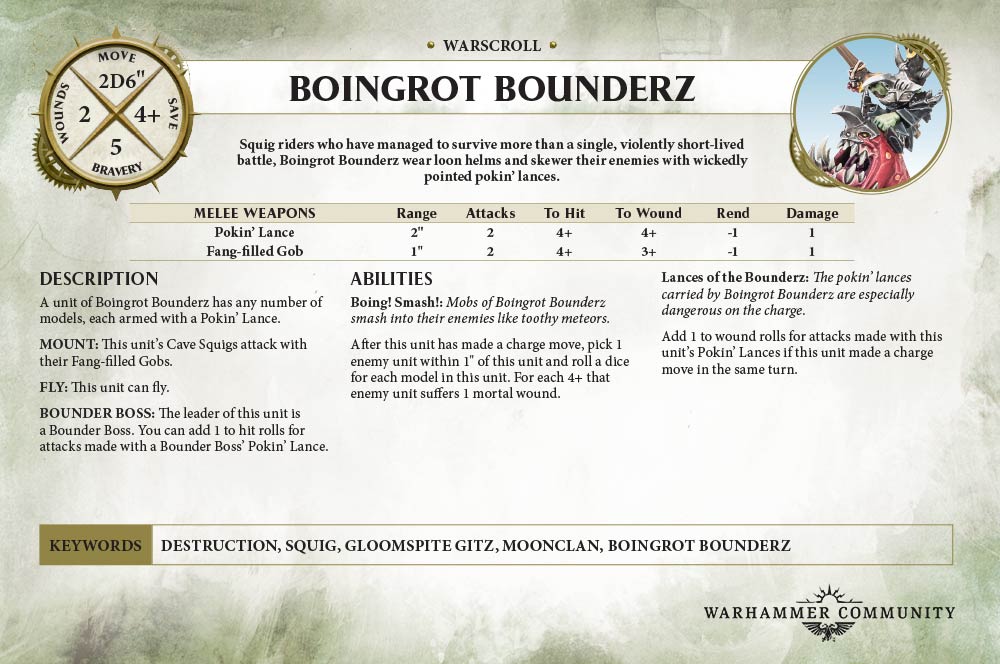 Which plays so well with their devastating lances, meaning everything hits on 4s, wounds on 3s, and you'll have 20 wounds total in the unit. This is a great cavalry supplement to the Loonboss on his Mangler Squig.
Finally there's the Big Boss himself: Loonking Skragrott: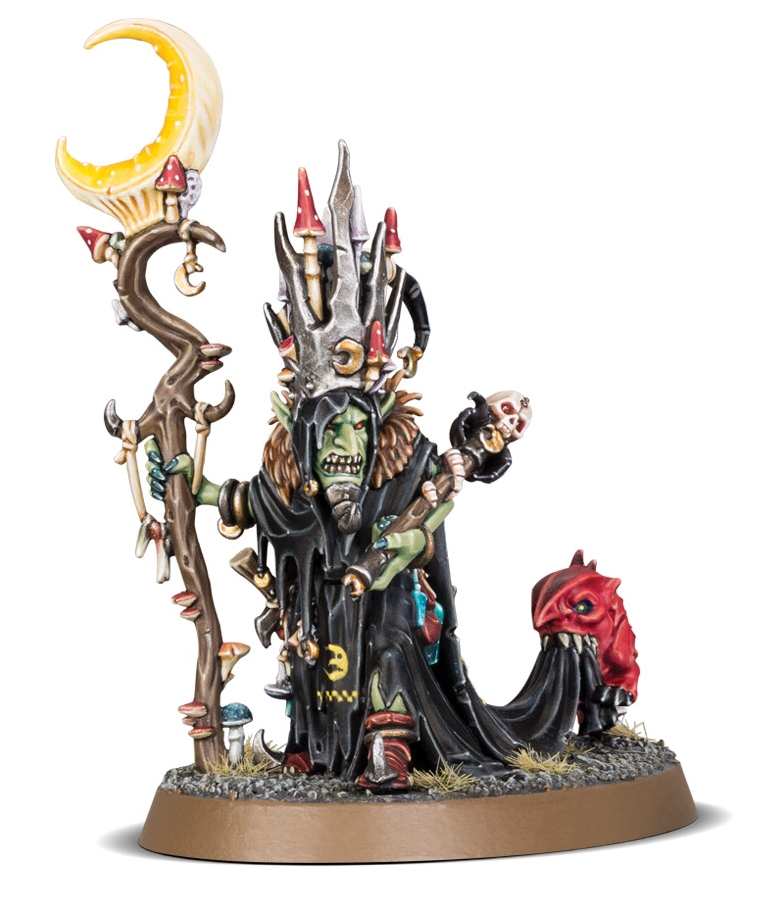 Who not only can control the Bad Moon's progress across the battlefield, but can negate enemy magic items with his secret, thieving magics.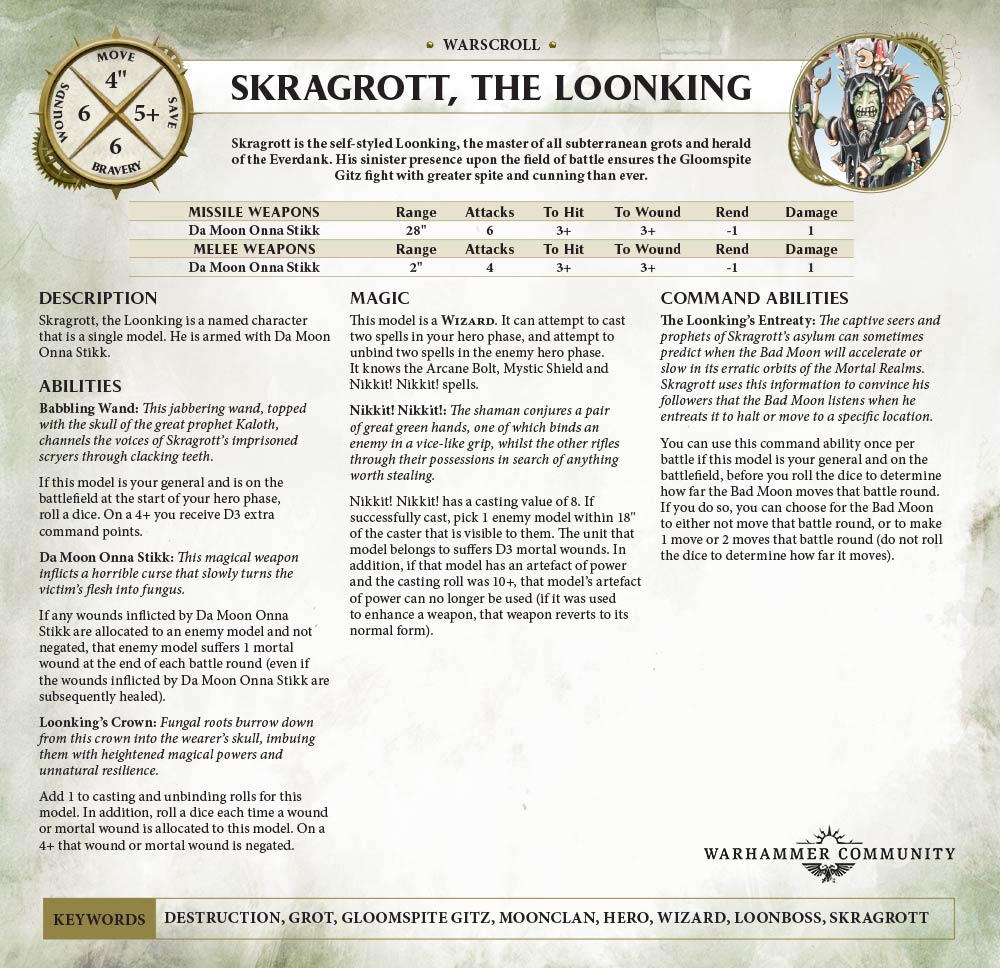 Add to that his Moon Onna Stikk ability to keep inflicting Mortal Wounds at the end of a Battle Round and he can help steadily wear down your opponents while your squigs and other goblins rampage all around.
All in all these Grots are looking Great!
What do you think of the new rules? The Moonclan Grots are up for pre-order tomorrow, so get ready for more lunacy!