The Gloomspire Gitz are up for pre-order this weekend! Come take a look at what's in the new Battletome with ALL the units listed!
Games Workshop is bringing out the Loonies with the next Battletome this weekend. We've got more coverage coming but for now let's take a quick look at what you can expect in the book. First up, a word about the Grots – these aren't your Tolkien Goblins.
The Grots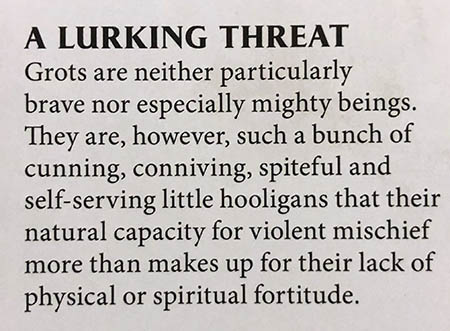 We felt like this quote perfectly sums up what it is to be a Grot in the Age of Sigmar. "Little hooligans" with a "natural capacity for violent mischief" is pretty spot on and exactly what you can expect to find throughout this book!
The Contents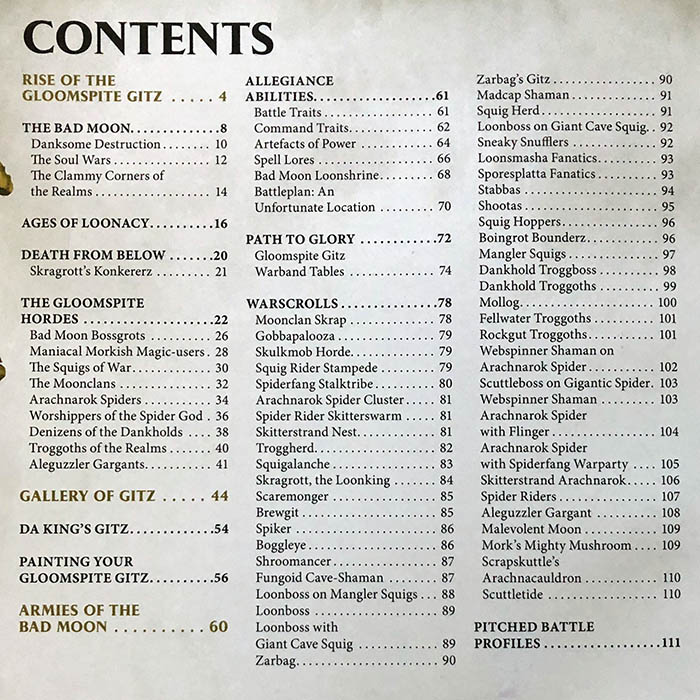 The book is pretty much in line with other Battletomes. With 40ish pages of lore, 40ish pages of Warscrolls, 30ish pages of rules/pictures/other it's a pretty hefty tome for Destruction – a welcome addition to the game for sure. This book has a ton of fun little asides that go into more detail about the Grots and what mischief they have been raising since the death of the world that was up the the current events.
It really does feel like GW is pouring a lot creativity into these Battletomes and the results really do speak volumes from where we were when the game first launched up to now.
Army List
Here's a quick look at ALL the units along with minimum/maximum sizes. How many new units do YOU see?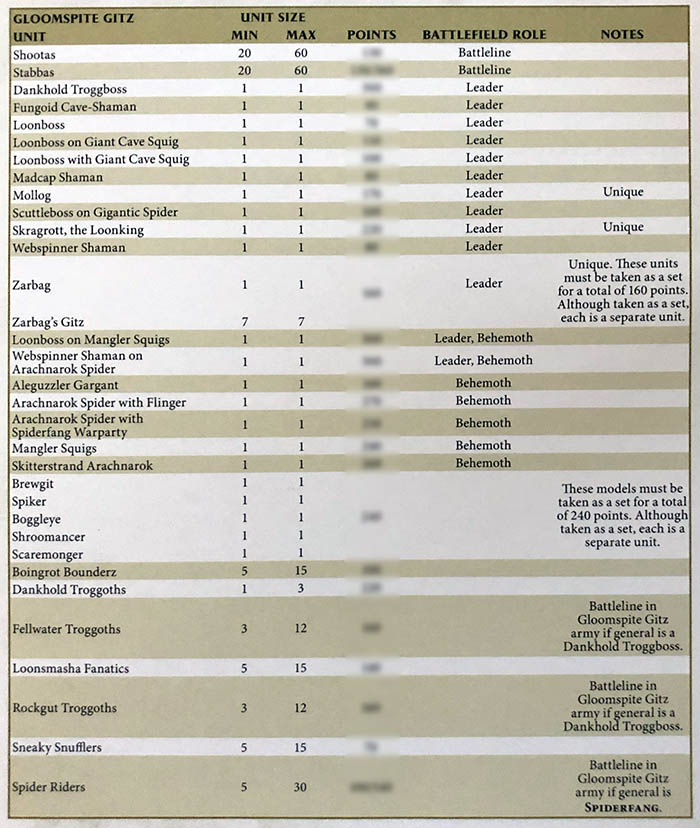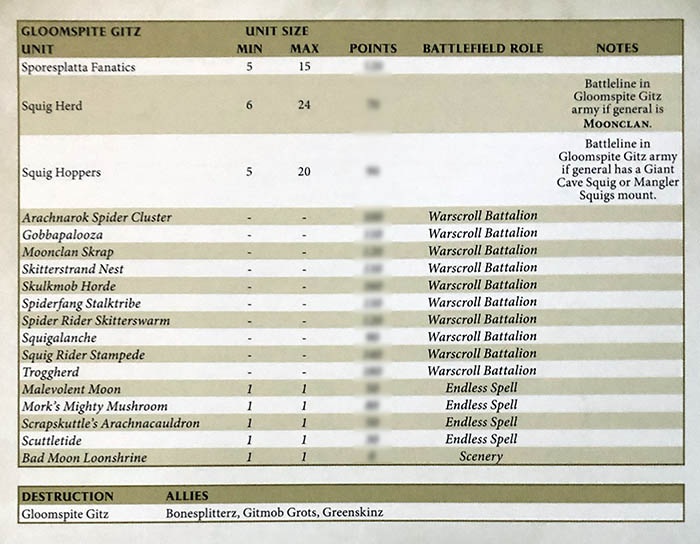 If you want to run a horde army the Gloomspite Gitz will be great for that! And if you're wanting to run an army full of larger models, they can do that too. This book certainly feels like a "real" army and meshes really well with the Destruction faction.
Allegiance Abilities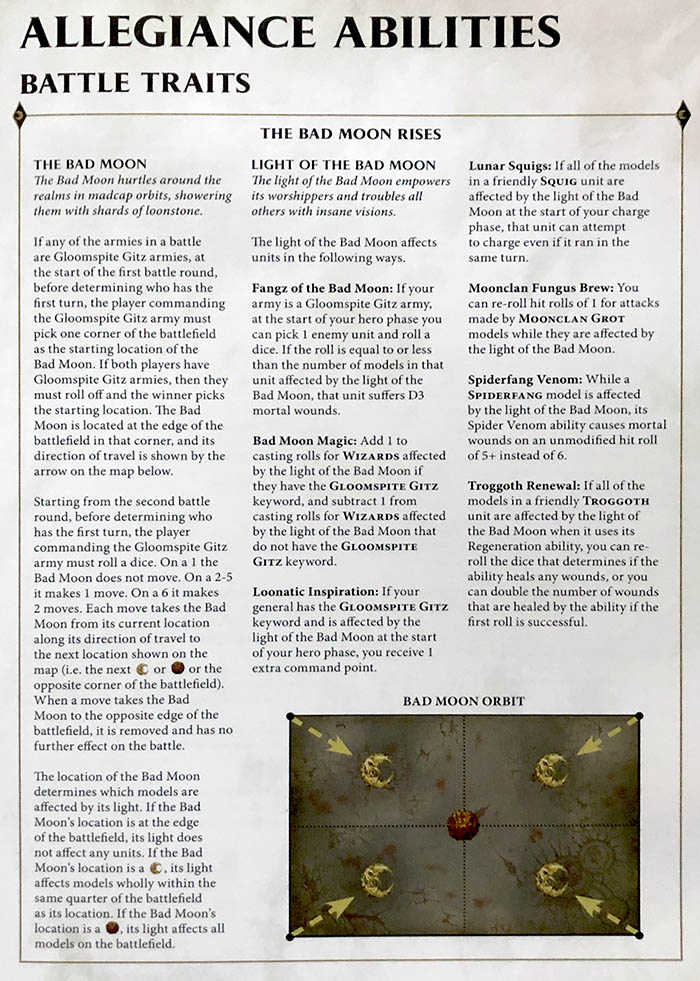 The Bad Moon is their primary ability and as you can see, it's an interesting mechanic. It still has a similar flow to the army – like the Idoneth Deepkin in a way. But unlike the Tide chart, this one relies on the position of the Bad Moon. It impacts the different units in the army based on it's location and as it moves over the battle, things can get drastically different.
It's great to see this army get a cool and unique mechanic like other armies before and it's a different twist than the Deepkin's version or the Maggotkin's disease cycle.
What do you think of the Gloomspite Gitz' special rules so far? Stay tuned for even more coverage of the new battletome!