There is a hunger that has been lurking beneath the surface in the Realm of Chamon. War is coming. And it's going to be quite messy when the Skaven and the Undead square off in gore-soaked ancient ruins!
Rat-men and Undead of the Flesh-eater Courts have one thing in common: a primal urge to feed. In the upcoming boxed set Carrion Empire, we're going to get to see what happens when these two factions square off and feast.
In Carrion Empire, two of the Mortal Realms' most voracious factions – the skittering skaven and the ever-hungry Flesh-eater Courts – battle for supremacy amid the ruins of an ancient empire. This set promises to be a cracking way to start or expand either a Skaven or Flesh-eater Courts army, and also marks the debut of TWO brand-new Heroes – the Abhorrant Archregent and the Warlock Bombardier:
These two new models are leading their respective factions and from the looks of it, this box is packing quite a punch!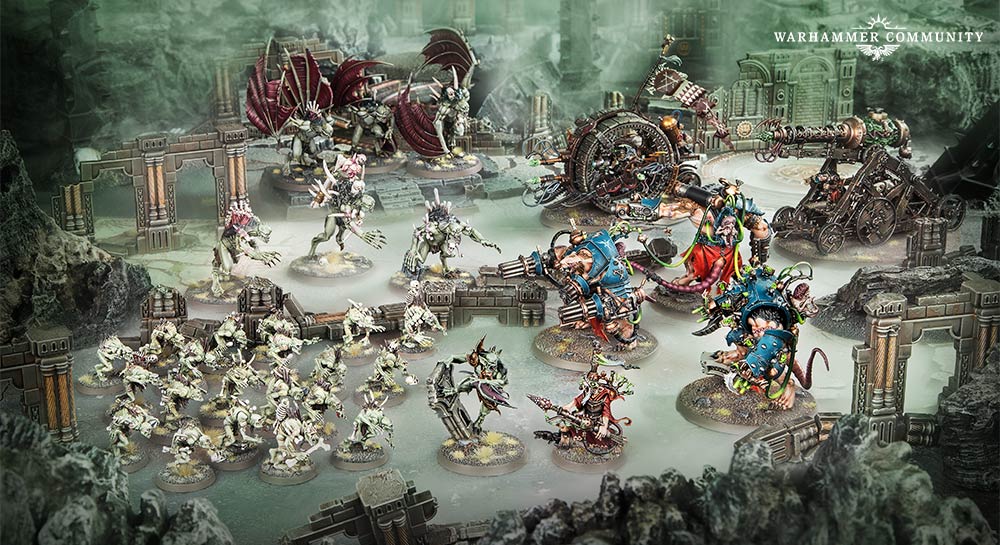 If this picture is of the box contents, it's going to be PACKED!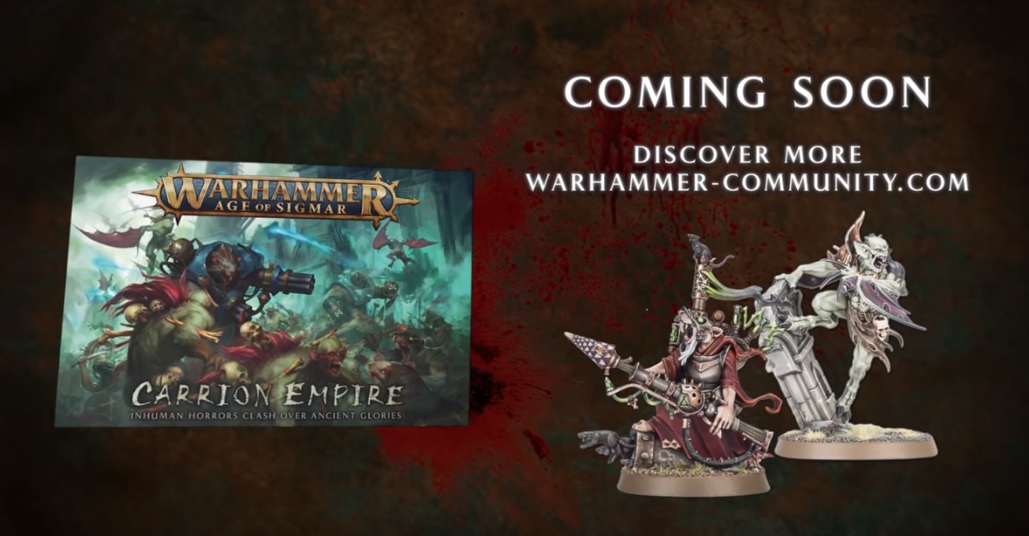 All we know for now is that it's coming soon and it's going to be a blood bath!
The Skaven are brining some BIG guns to the fight, but the Flesh-eater Courts aren't afraid of that firepower when the hunger kicks in.