Come grab some bipedal tanks and set them loose on your battlefields of the distant future, and fill your urban combat zones with gothic statues while you're at it, thanks to the latest offerings from MaxMini and Kromlech.
Time to look at more new bits for you folks. MaxMini has a new unit of walking tanks, the Biped Tank Mks. 1 & 2, which features a tank turret on heavy mechanical legs. And from Kromlech, you'll find the gothic statue of your dreams–show the grinning spectre of death its due with this massive grim reaper statue. Let's take a look.
via MaxMini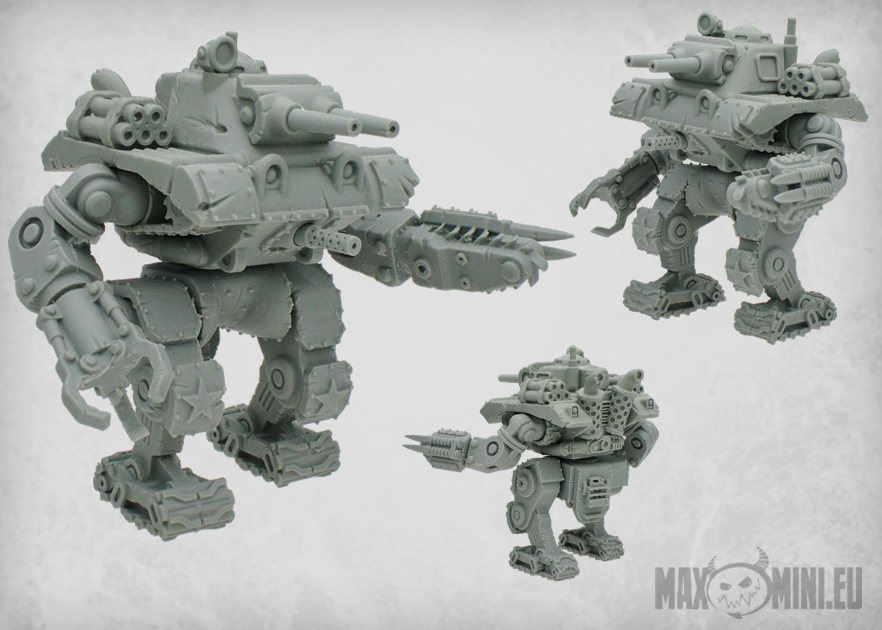 Behold our brand new war machines! These tanks have it all: big cannons, missile launchers, HMGs, giant chainswords, mechanical gripping arms, enhanced armor and A LOT of DAKKA.

These battle tanks are operated by an ork pilot permanently hardwired to the machine. Such technology often causes the poor greenskin inside to go a bit mad, but it's considered a fair price to pay for such an enormous firepower and battle support. The only way to release from the tedium and discomfort of being locked in such a machine, is to wreak havoc on the battlefield and slaughter as many enemies as possible.

Both models are cast in high quality resin and are around 78mm high.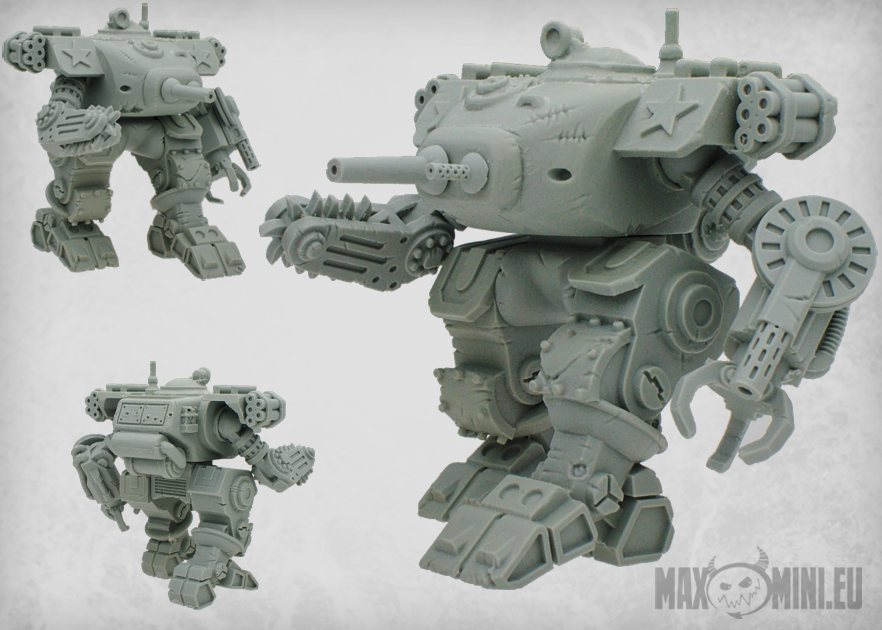 These tanks look like they can both take, and deliver a beating. We weren't expecting to see quite so literal an interpretation of it–but seeing the turrets in action, walking tank sums it up accurately. Meanwhile, Kromlech has a Grim Reaper Statue that will look imposing on any battlefield no matter how Grim or Dark.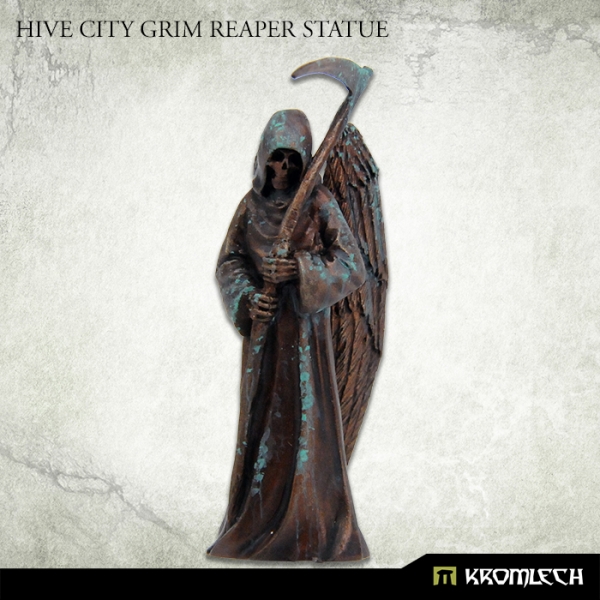 This set contains one high quality resin miniature of Grim Reaper Statue, which consists of main body, wings and scythe.
Supplied unassembled and unpainted. Designed for 28mm heroic scale.

The statue is fully compatible with Imperial Triumphal Arch, fitting every niche and on top of the columns.
Happy modelling