By the company which brought you Azul comes Tuki, a game of calm nerves and a steady hand.
The Weekly Board Games Top 10
"The Hotness" on BoardGameGeek is a list of the currently most popular games, as based on views. This week brings us these winners:
Lots of new titles this week! That's always great to see. Jouneys in Middle-earth looks very exciting, but also slightly more weighty than I'd like to only be able to quickly cover here.
So instead, we'll be looking at a fun and light game that requires patience, balance and calm. It was only just announced on Tuesday, so the buzz is going strong!
Tuki
Tuki is a dexterity game with dice rolling mechanics. The goal of each player is to property create an inukshuk, a stone structure used by the Inuit people to help them navigate and to leave general massages to passing travelers.
Building one in the tundra requires a good sense of balance and seeing the weight of objects. On each players turn they will roll the die to determine which inukshuk they will be required to build.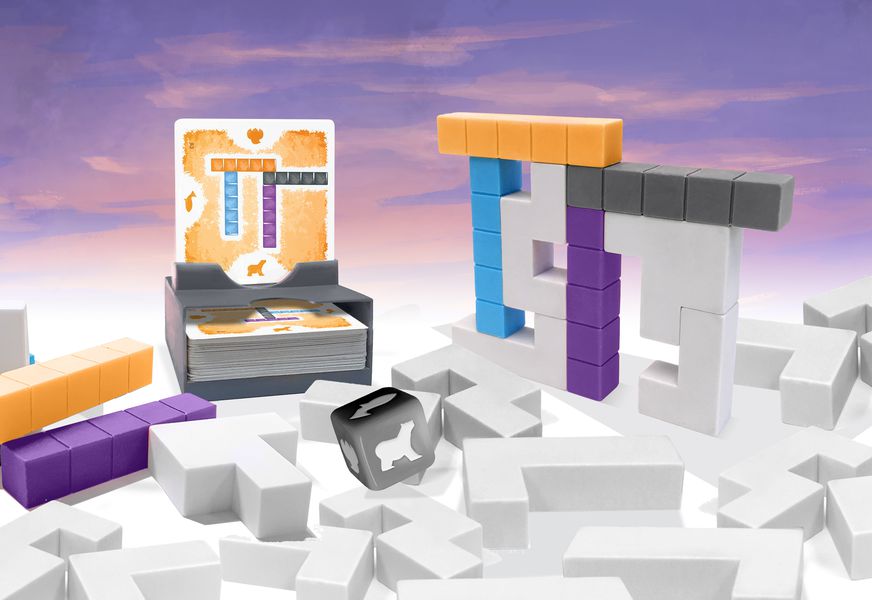 The inukshuk in Tuki may be slightly more abstracted than they are in real life.
It will be up to the player to figure out how to construct the inukshuk using the white blocks to make sure the whole thing doesn't come toppling down. Either by building some supports, providing counterbalance or whatever other means they can come up with!
Tuki is a simple game which offers multiple difficulty levels to adjust to any age.
From Next Move Games

Tuki –

$MSRP TBD

– Available Soon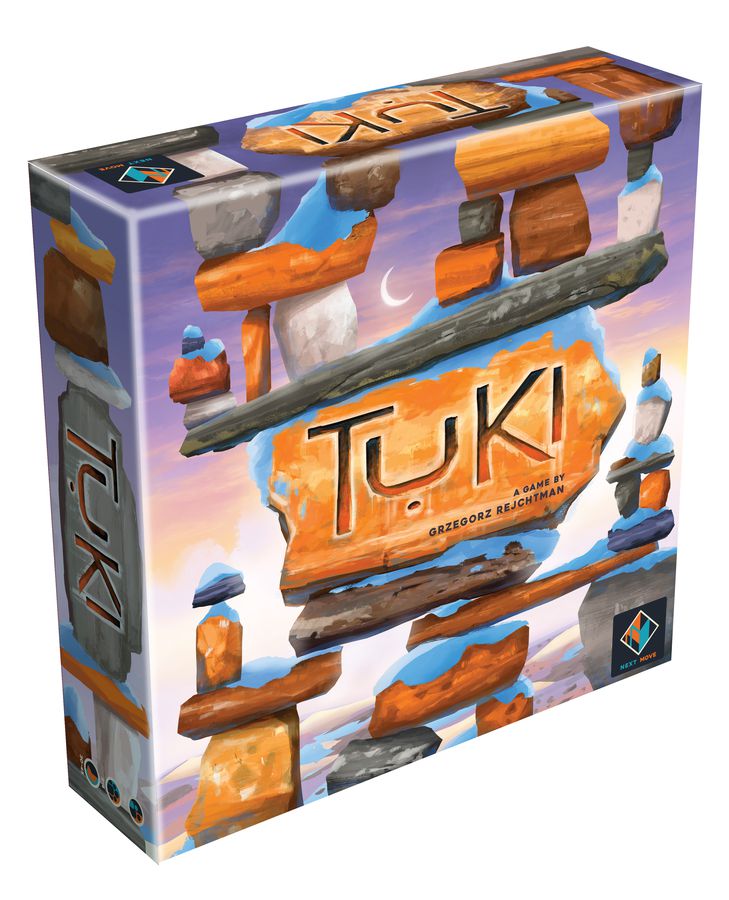 2 – 4 Players
30 – 45 Minutes
Ages 8+