What exactly is Acquisitions Incorporated, and why are we excited that they're releasing an official D&D book later this year? Find out inside.
The Acquisitions Incorporated Dungeon Manual is coming later this year, as announced late last week, along with beautiful splash art and everything.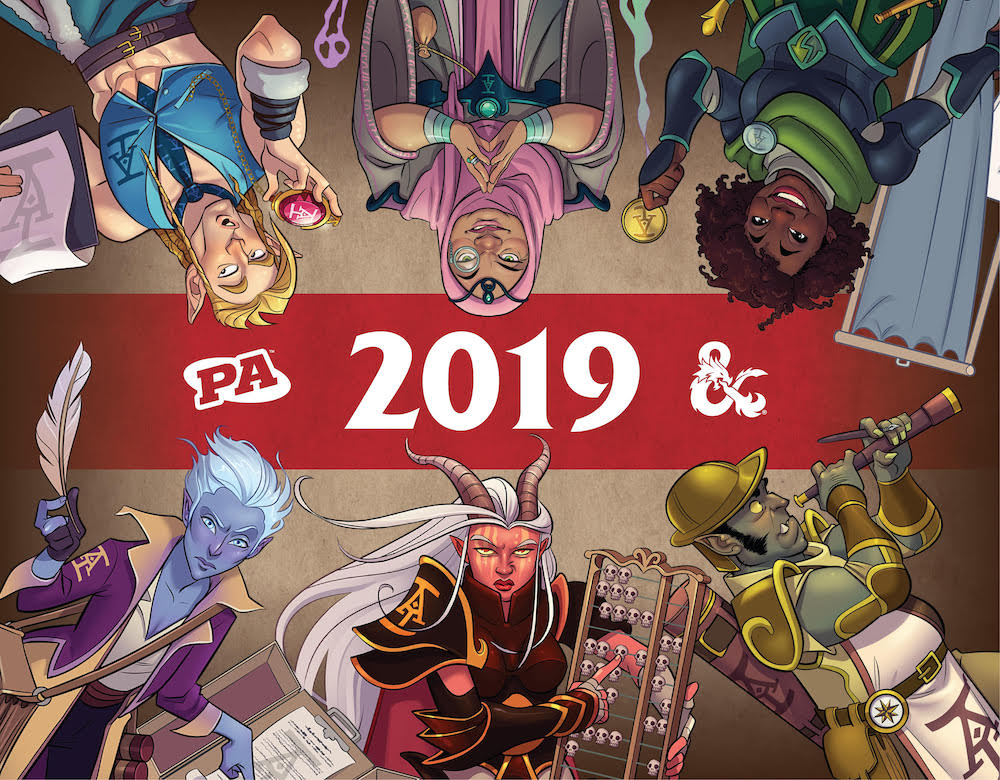 That's the one. The venerable adventuring company will soon be opening franchises across Faerun, thanks to the upcoming Acquisitions Incorporated Dungeon Manual. With rules to open your own branch of the business, and rules and roles for characters to take on while pursuing their adventuring careers. With a mix of qualities that blend the arcane and the amusing, Acquisitions Inc.'s Dungeon Manual has us excited.
But what exactly is AcqInc? And why are they getting their own D&D Book? It's hard to explain exactly what they are, so why not let this video from PaX South 2019 do the talking for us. It's a pretty great example of the sort of stuff you'll be in for. Here's a link to the video, or you can scroll down and find it embedded below.
You don't even have to scroll that far.
Now this won't be the first time that Acquisitions Incorporated has crossed paths with D&D. In one of the adventurer's league modules, there's a reference or two to Acquisitions Inc. characters. And I'm pretty sure that Omin Dran is one of the Masked Lords of Waterdeep now.
Masked Lord Omin Dran has a cameo in DEATH MASKS, the new novel by @TheEdVerse. #WOTCstaff https://t.co/mNtYrTuYCN

— Christopher Perkins (@ChrisPerkinsDnD) August 20, 2016
So take a look at the video, and get a taste of what you're in for later this year when the Acquisitions Incorporated Dungeon Manual releases. We'll be sure to keep you updated with more info as it gets closer to launch date, but this is a pretty good glimpse into the world. Zaniness mixed with occasional bouts of serious action–it's a good reminder that there's more than one style of play–and whatever works for you at your table is probably the right way to play D&D.
Happy Adventuring! And be sure to watch this space for some franchising opportunities in the future…