Gruul are the barbaric hordes of Ravnica, anarchic, chaotic, and destructive, the Gruul are naturists taken to an extreme. This Guild hates all things to do with civilization, which is problematic in a plane-wide City…
The Gruul Clans are a rampaging destructive force that threatens to tear down most of Ravnica's civilization–once tasked with protecting the wilds of Ravnica and…well you can see how that went. The whole plane has become a massive city, which now deals with the occasional rampage from these barbarian brutes. Ari Levitch, narrative designer for Ravnica sits down to tell us more about the anarcho-syndicalists of Gruul:
Essentially the Gruul clans heard about the violence inherent to the system and decided to double down. And in Ravnica, the Guild holds an interesting place–because for all that they're a marauding horde who want to smash the state, they're also a part of it. The Gruul are signatories to the Guildpact, and even they fit into the bizarre pattern of intersecting guilds and creatures that make up life on Ravnica. Like the Golgarri, they take up the spaces that Ravnica has forgotten.
Inhabiting vast stretches of overgrown parks that have not been tended to in decades, or abandoned and ruined sections of the city where life has moved on, termed Rubblebelts, the Gruul Clans carve out a savage existence outside the confines of normal life in Ravnica. To be a Gruul is to see the world, empty and free, though civilization encroaches on all sides.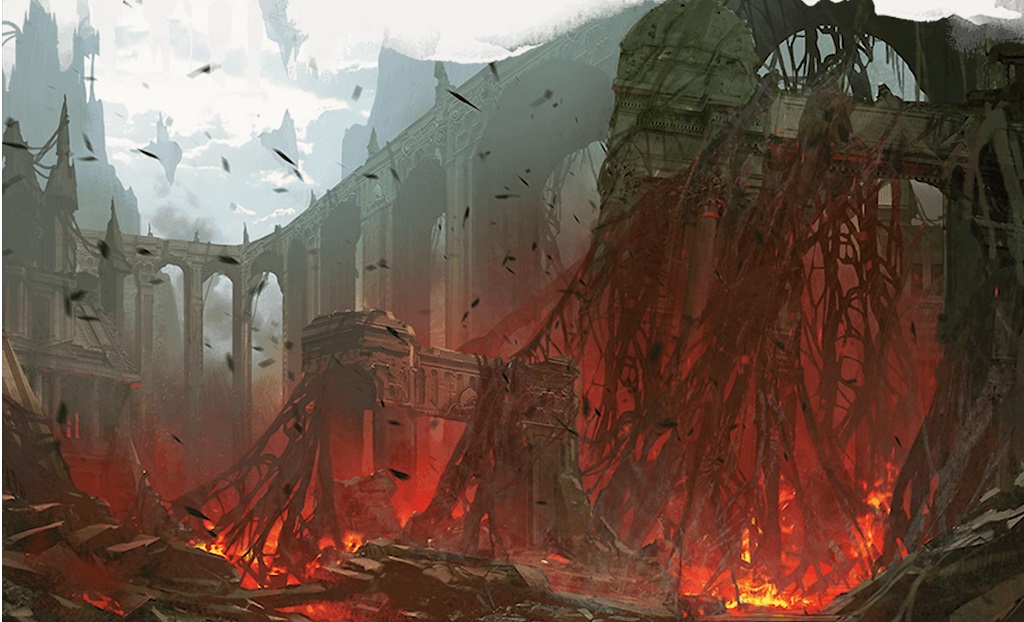 Gruul Clans cling to "The Old Ways" which are all about being in concert with nature and primal forces at work–primarily rage, after all, this is the guild for savage druids and rage-driven Barbarians, but even these can fit in as characters in a Ravnica campaign. They are the ultimate outsiders to include in your multi-guild party–they might be the most trusted leader because their "secret" agenda everyone already knows, and it's "smash." And sure, eventually they'll probably be forced to choose between honoring their Guild and opposing all the other Guilds in Ravnica, or the friends they've made along the way, but that makes for a great story.
The Gruul Guild is full of flavor and useful background mechanics. Belonging to the Gruul gets you the Gruul Anarch background, which gives you proficiencies with Animal Handling and Athletics, Herbalism Kits, and gives you access to the Gruul Guild Spell list, which includes many destructive and combat-centric spells like compelled duel and conjure animals, or the perennial favorite destructive wave. All of which make up the might and magic of the Gruul.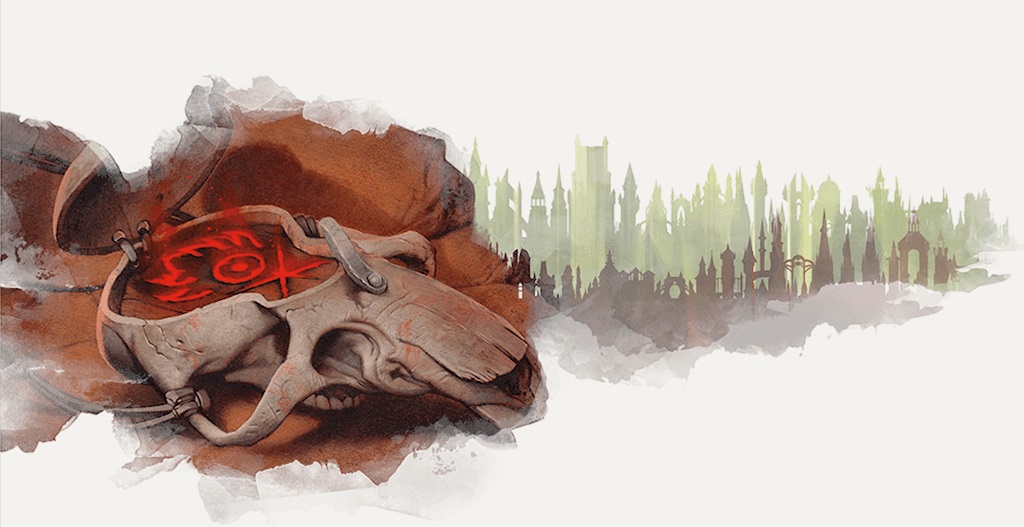 And as you'd expect from a Guild that's a loose association of anarchists, the Gruul Guild "ranks" are suggestions at best. Though they do a fantastic job of representing your character's renown and respect throughout the Clans as a whole. You might be Proven which is the basic rank and lets you tattoo yourself without everyone laughing at you, as well as call on 1d4 of Gruul's basic anarchs to help you out, which given that they do double damage to structures and objects can be a boon to a cunning player and a nightmare to DMs.
Beast-Friends are respected enough to earn a Gruul Charm (which gives you Heroism or Thunderwave at 3rd level, or lets you make another attack against a target you miss) as well as draw upon a special beast mount while you're in the Rubblebelts. You'll still have to control it somehow, Gruul respect those who are worthy of it–but they do not coddle anyone–so be sure and keep that Animal Handling on deck.
Celebrated members of the Gruul clans are heroes who can lead a warband, call on Berserkers and Ogres for help, as well as draw upon the magic of Gruul Druids. They're also next in line to challenge the top rank:
Chieftains – this is the highest rank for a Gruul with ambition. These members can either challenge their current chieftain, or take a bunch of warriors and start their own clan, which is honestly one of the coolest Rank rewards out there.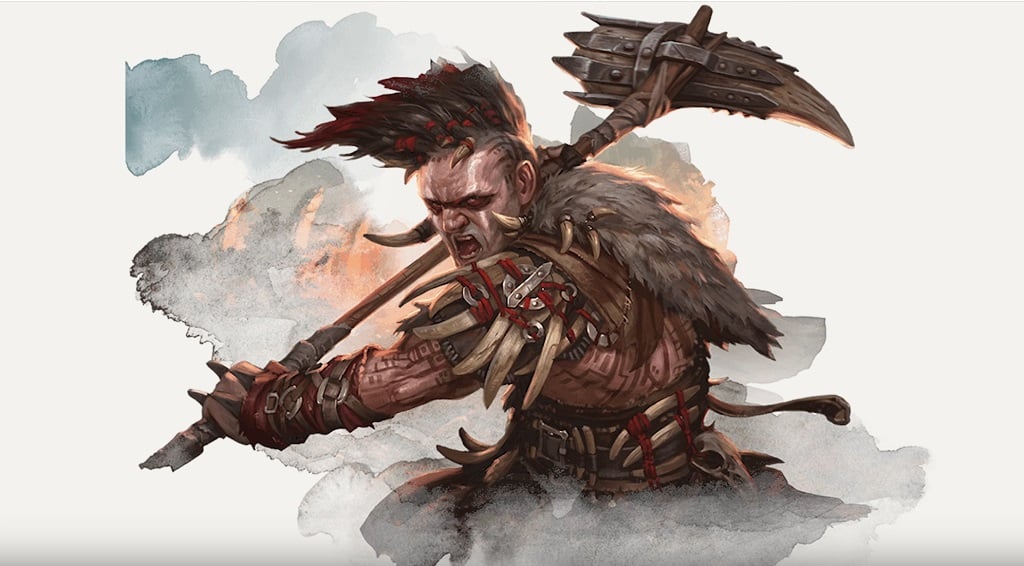 Finally there are the Gruul beasts, which are powerful and savage indeed. And none more so than Borborygmos, who packs enough of a wallop to earn the respect of many a Gruulsman: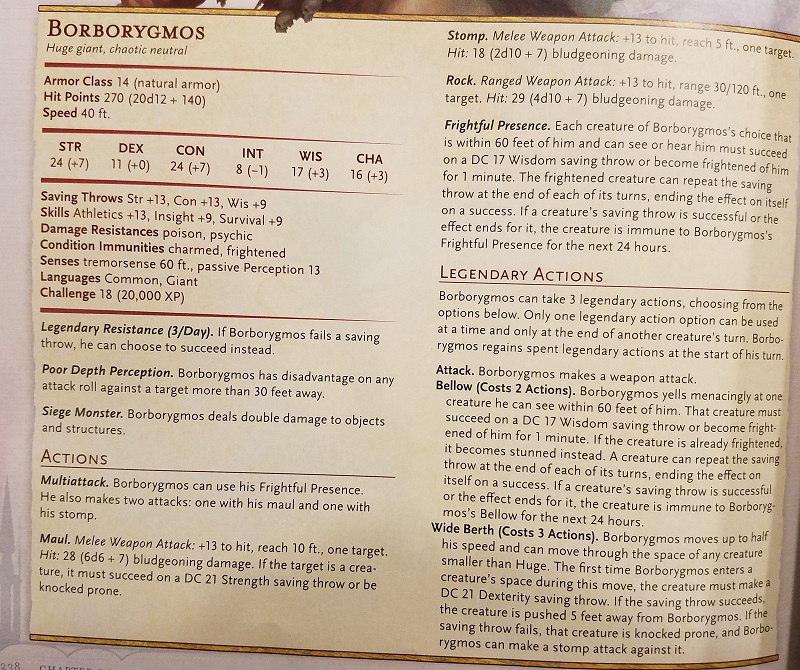 Borborygmos is a blast to run as a boss monster. Dealing double damage against structures and objects means he's great at wrecking an amazing set piece, which lends a natural flow to the encounter as Borborygmos knocks down, in, or smashes characters from one location to anothher.
His Multiattack packs a wallop and is best spread around, knocking a creature prone with a hit means you can risk attacks of opportunities a little better, and legendary actions like Bellow and Wide Berth make even an encounter on a flat plain with no intervening terrain (which you should strive never to do) a ton of fun because he's his own boss environment.
And that's really all there is to it. The Gruul are barbarous and savage and primal, but if you're not the one they're pointed at, they can be pretty good friends.
Not Gruul? Then why? Let us know in the comments.