The Primarch of the Blood Angels is making his way to the tabletop in miniatures form. Come see this stunning new model from Forge World's Horus Heresy Character Series!
It's been a long time coming – Forge World is bringing Sanguinius to the world in resin with a brand new model. It's been 28 years since he was introduced into print and now we're getting a look at the Primarch in all his glory:
Warlike, elegant and dynamic, Sanguinius is a stunning addition to the Horus Heresy Character Series. This is an instantly eye-catching miniature that's both a fantastic gaming piece for the Horus Heresy and an incredible collector's item.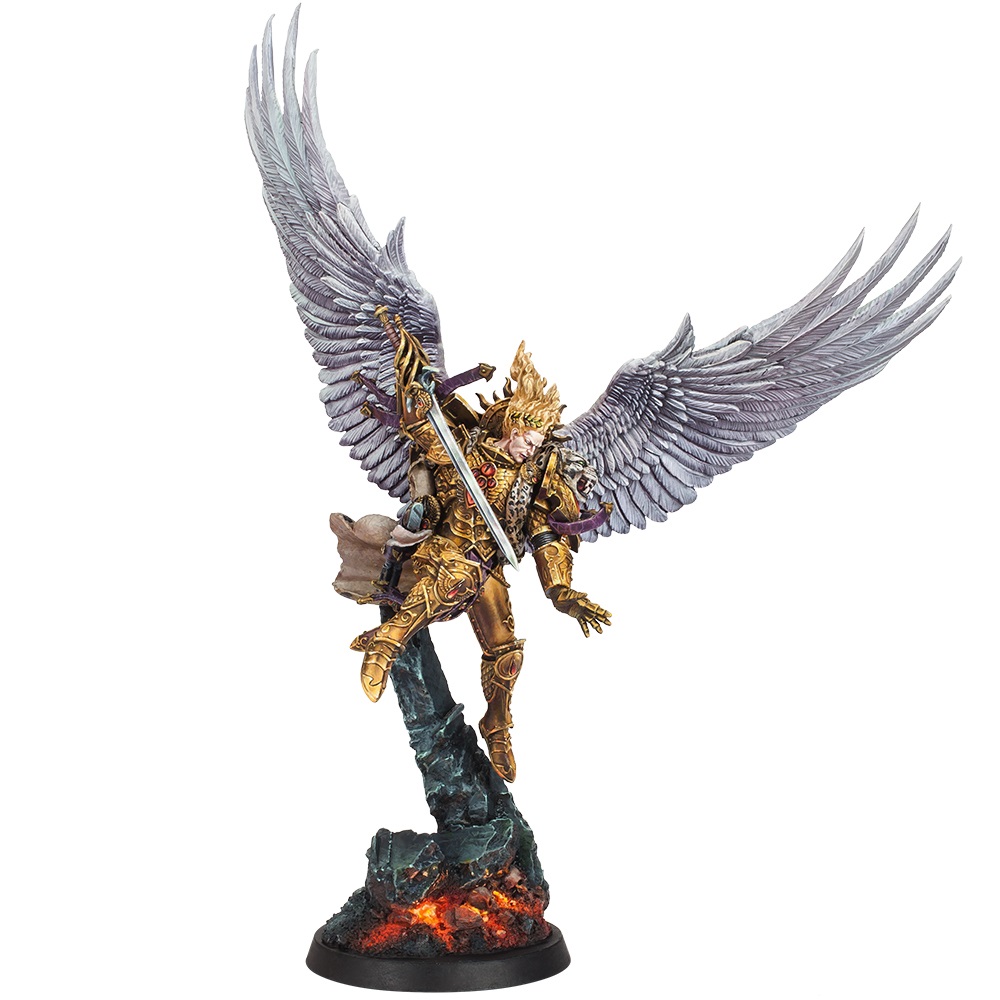 The first chance to purchase this model will be at the Horus Heresy Weekender this Saturday. There will actually be two versions of this miniature available – the first will be the model you see above. The second will be a special edition version with an "extraordinary display base." After the show both versions will be available online at a later date. The special edition will be a limited run however, so if you want to get your hands on this model with the special base, you might want to start planning for that now.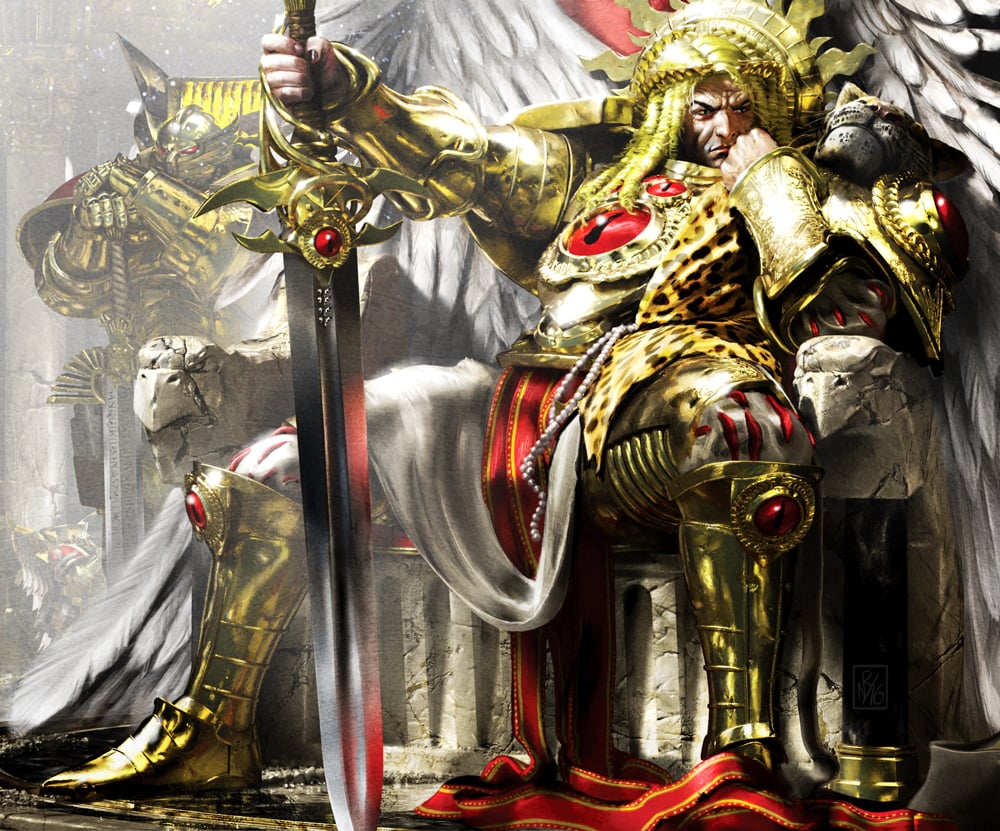 I can't wait to see what other models they are going to show-off at the Horus Heresy Weekender!
What do you think of the Primarch of the Blood Angel's new miniature?