Today, another look at GMM Studios' Hexfleet Virules build. This time the display stand is finished, complete with signs, pockmarked battle damage, and Ghostbuster References. Come take a look.
Hello BoLS readers!  It's time to cover another finished commission, so let's start at the very beginning.  This is "Hexfleet Virules," a Nurgle army with over 8 years of collecting, modelling, and thought process behind it. You can find a link here to his facebook version.  His brainchild and baby, he wanted the paint job done up to the nines with an eye behind it that would match the effort put into the modelling.  Of course, this army needed an equally fun backdrop!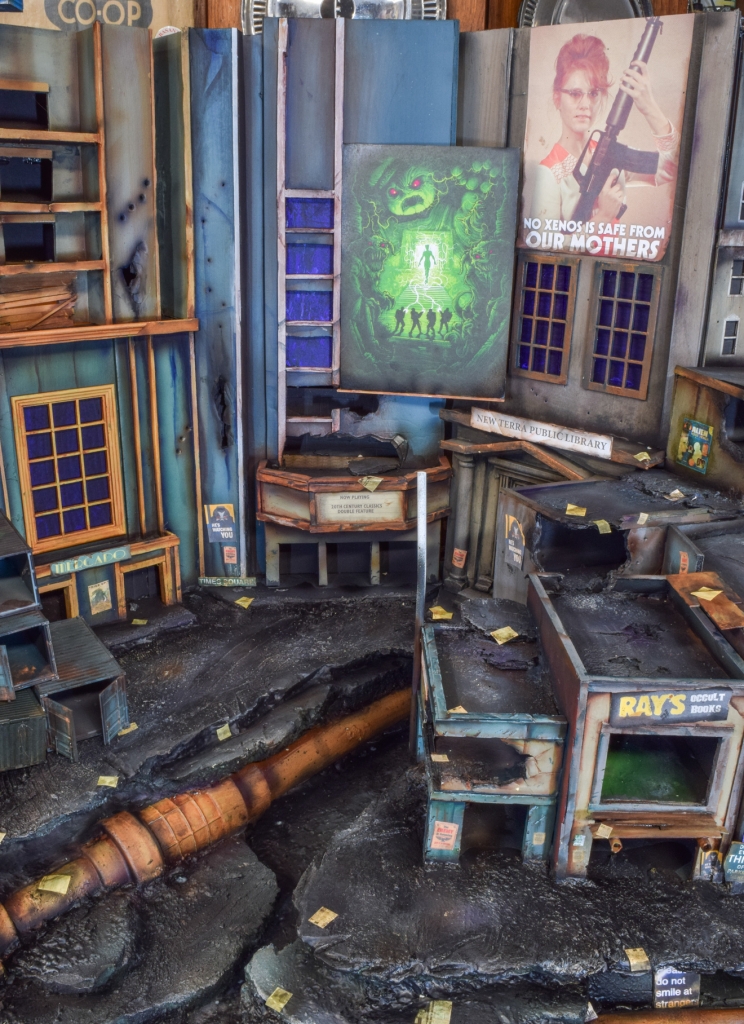 So here it is, complete and ready to roll.  Also with a sneak peek of the army color scheme, to add a little sense to the themes going on.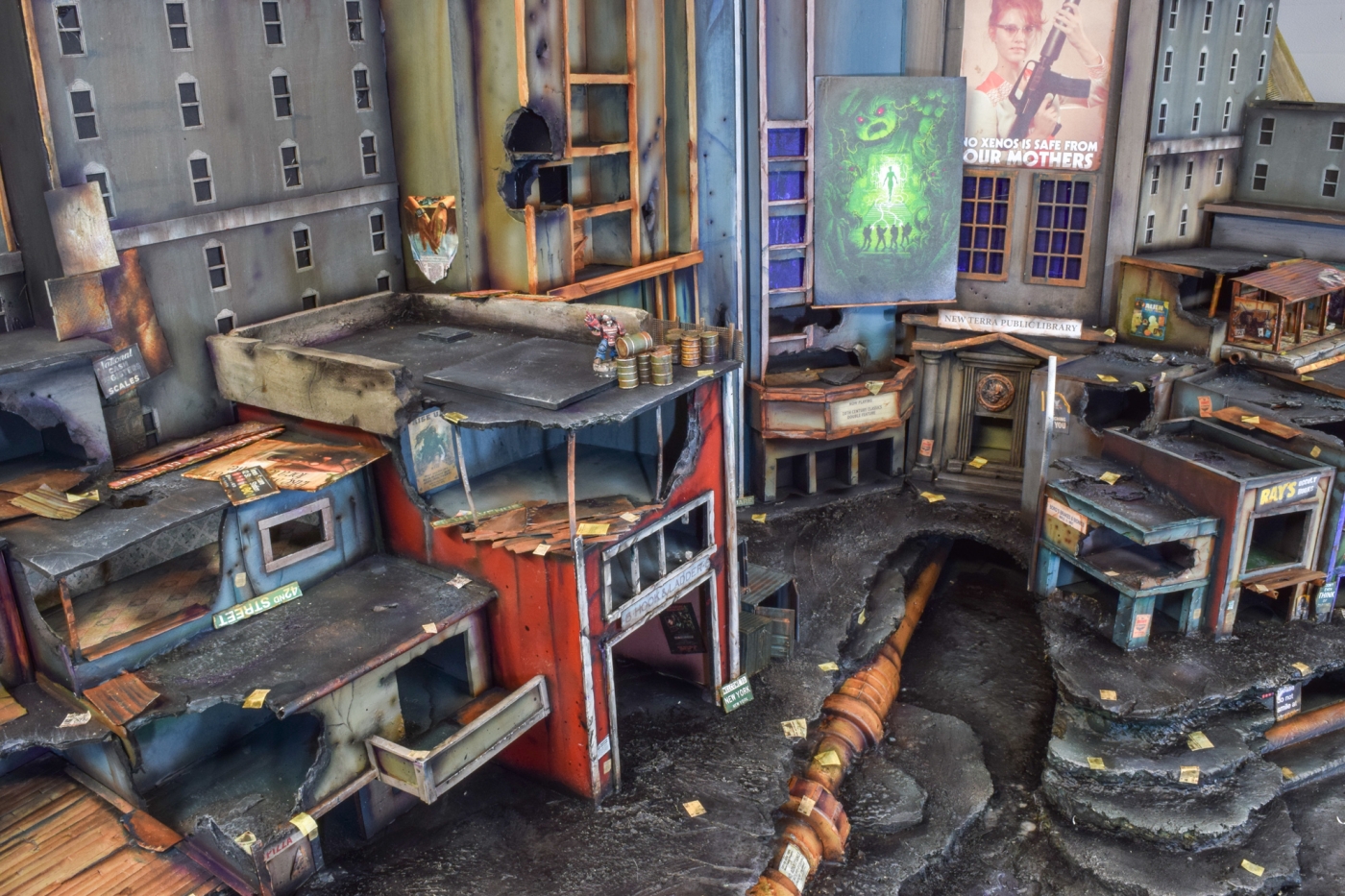 This one is a backdrop I have wanted for a while – something solid and urban.  Also love having fun with weird themes and references, and Ghostbusters being so fitting, had to run with it.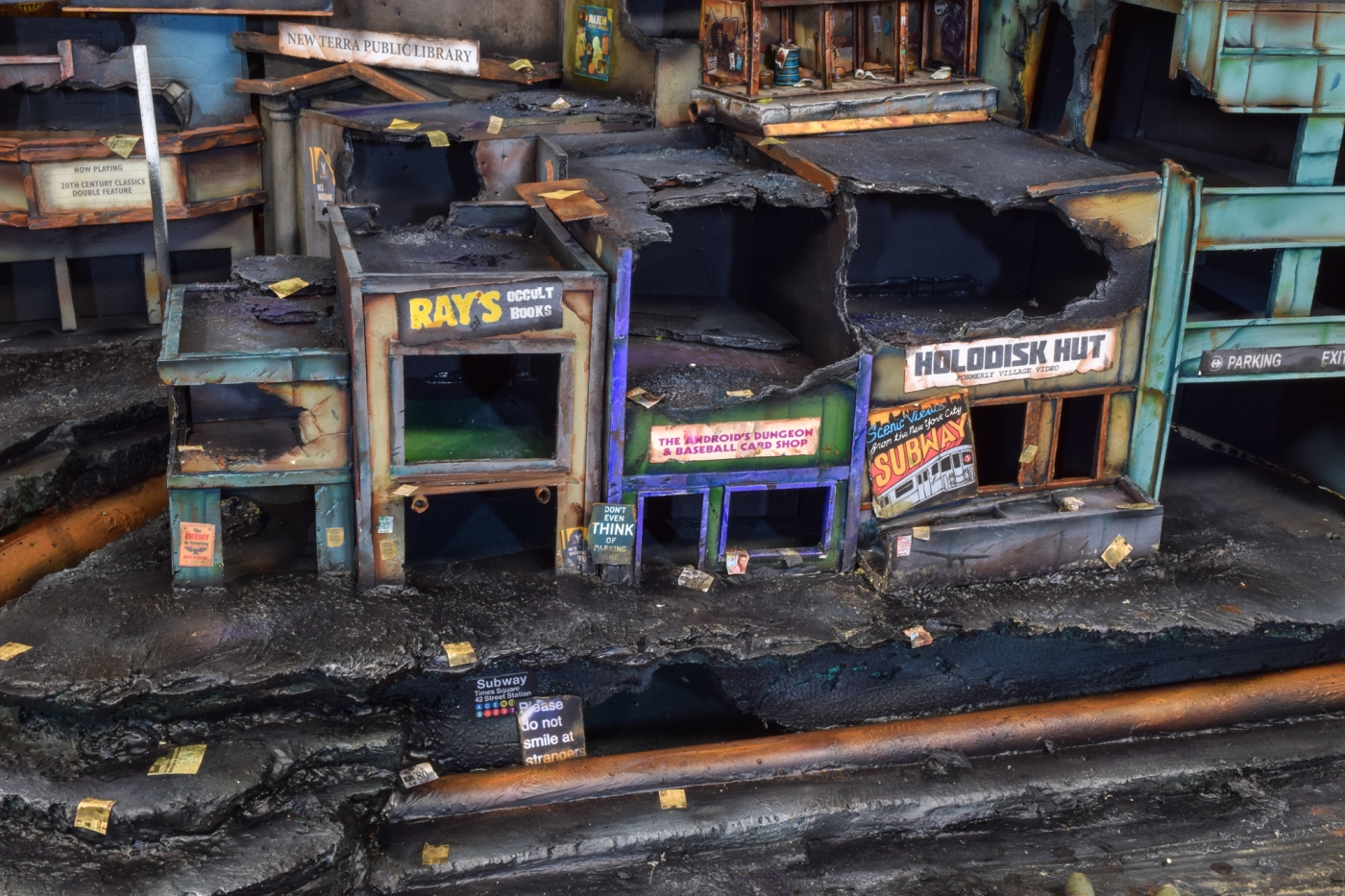 Working on such a big army, you really get to know the guy behind it.  Chit chatting in downtime we realized we had a lot in common within our formative years.  Playing with action figures, and messing around the house making up cities out of kitchen appliances, white tables for Hoth, and so on fueling our adult loves and hobbies.  For me that is most of my motivation, getting to play around with miniatures, grown up toys, and making them come alive.  With all that in mind, the themes within this backdrop are also a celebration of those conversations and our similar childhoods.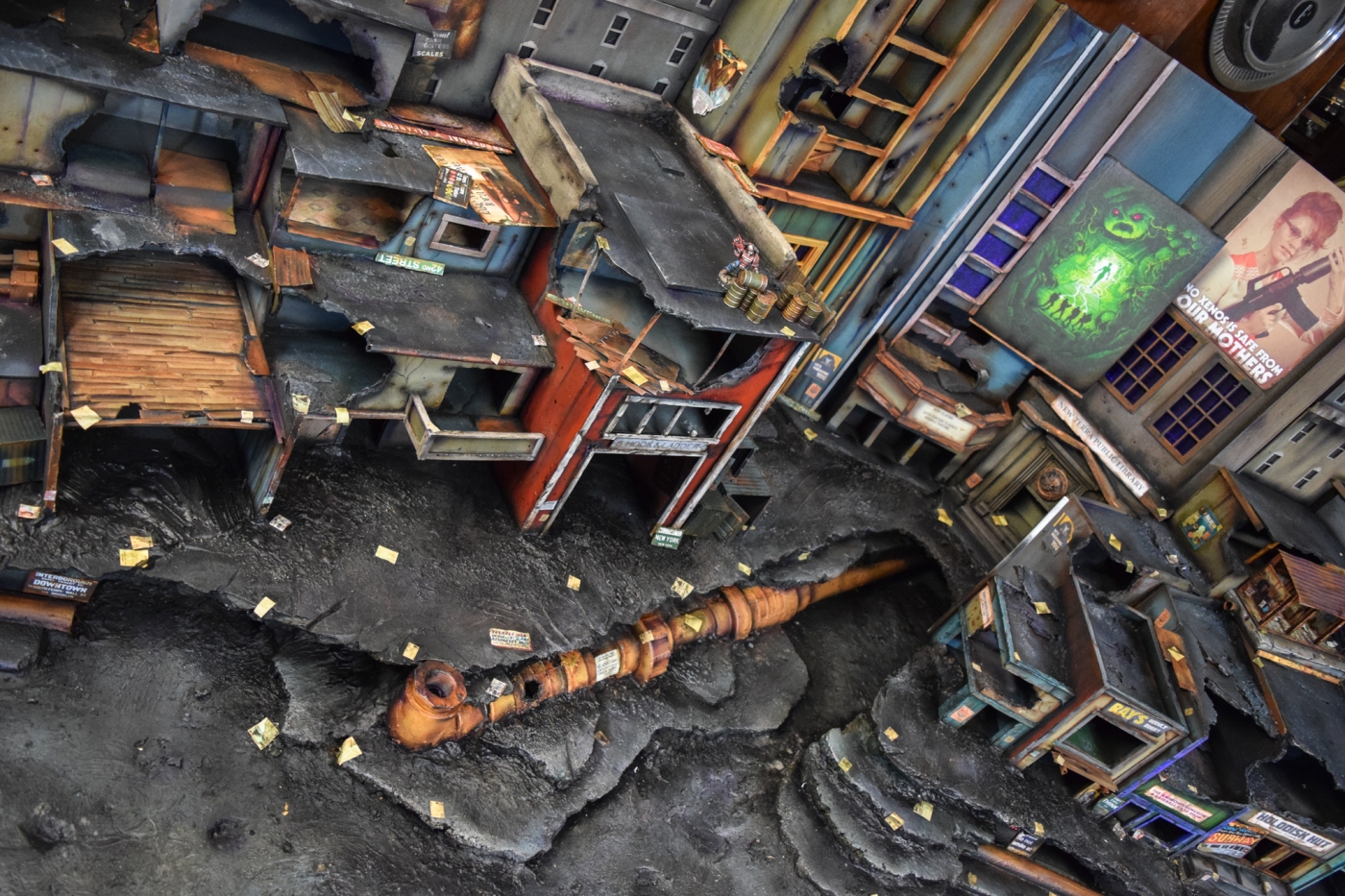 Everything went together rather smoothly.  The building clumps were designed to interlock and get attached to the base.  Afterward, a layer of clay "concrete" was added to blend it all together.  Finally, a few coats of paint for the base.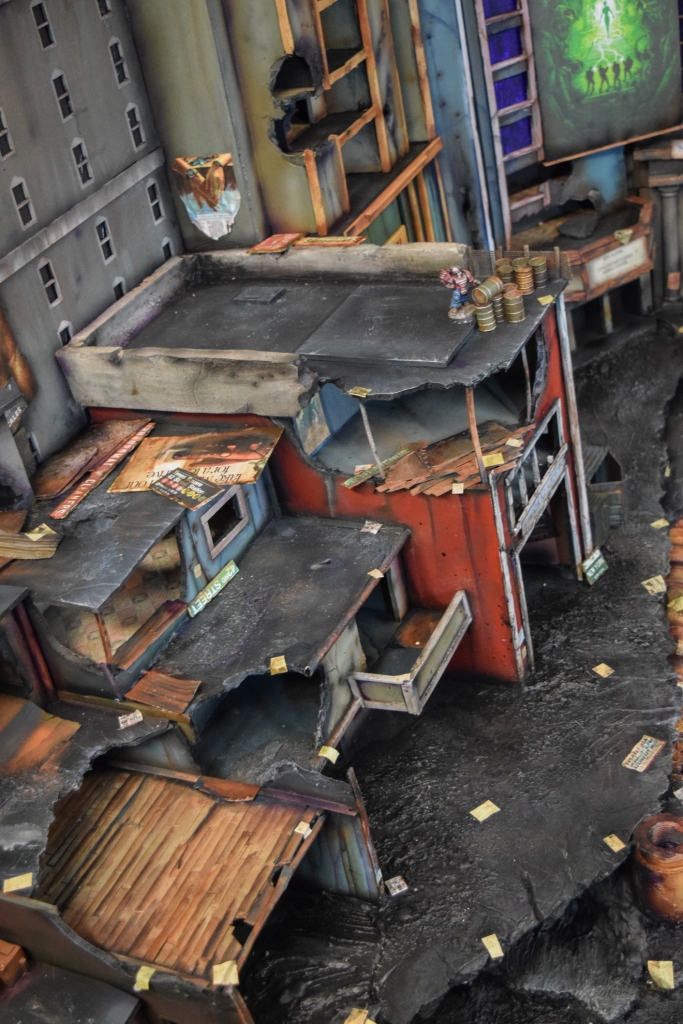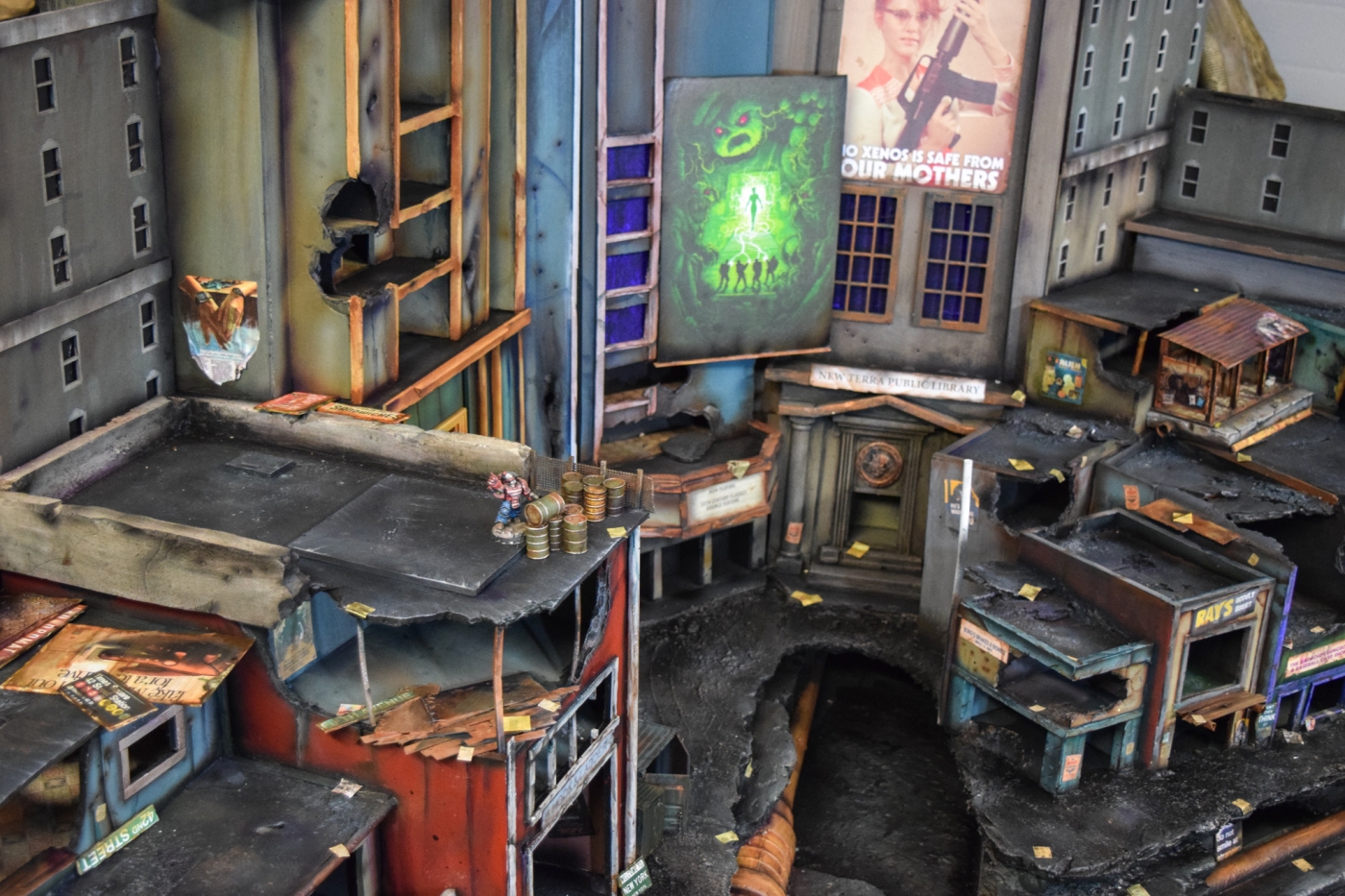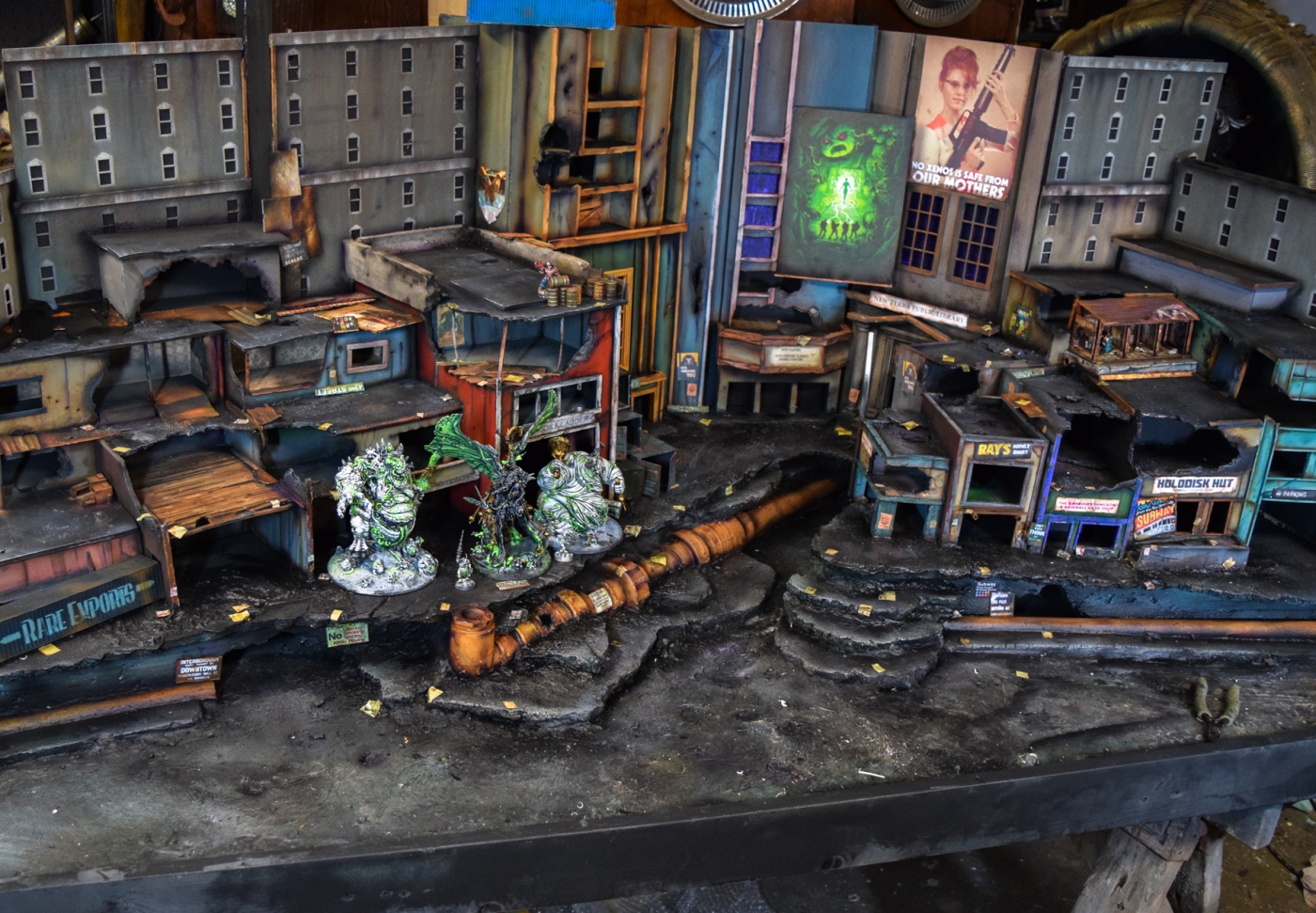 That is a wrap for the backdrop!  See you next time for the complete army, all finished and set up for photos.  See you then!
As always for more updates, or more images of other projects, feel free to visit me elsewhere: