GMM Studios: Hexfleet Virules – Backdrop 2, The Backdroppening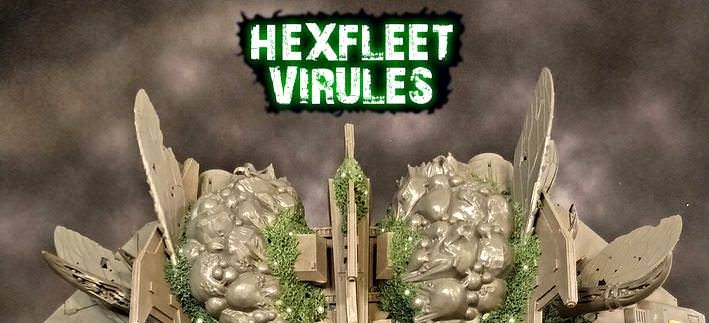 GMM Studios continues the fantastic work on Hexfleet Virules, polishing up the backdrop created in last week's installment. With a ton of sculpting and painting set out, everything's looking fantastic, so check it out.
Hello BoLS readers!  It is time for the next installment of the giant Hexfleet Virules army.  In case you missed the last one, H.V. is a giant Nurgle army I am currently painting for a client who has spent over 8 years modelling and collecting it. You can find a link here to his facebook version. This week, work continues on the backdrop. Last week we left it like this: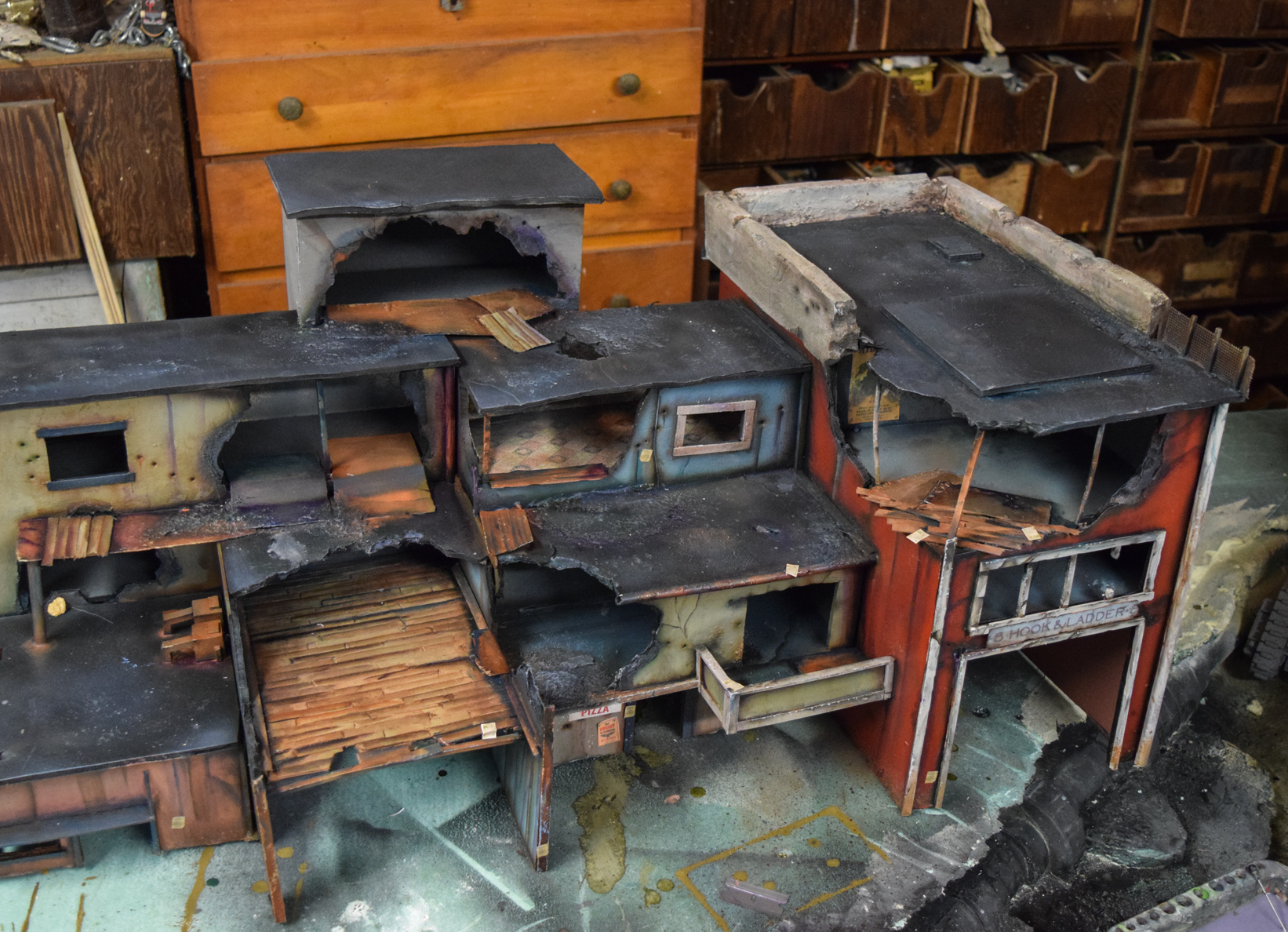 Now we get to put the finishing touches on. Installing roofs and stalls, and signage ready to show off a block transformed by Nurgle's love.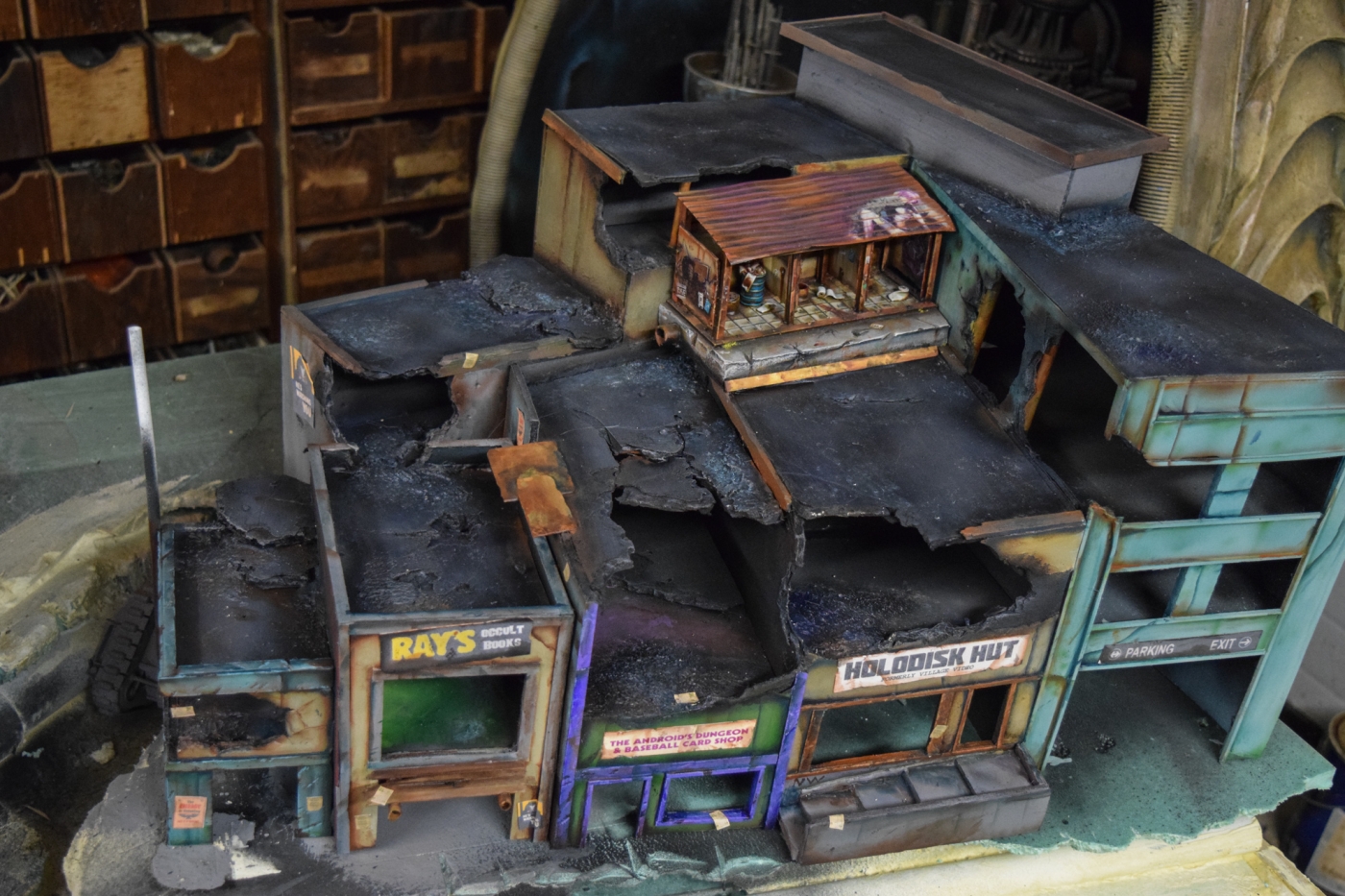 This post I finally get to paint being applied! Of course, lots of fun signage as well.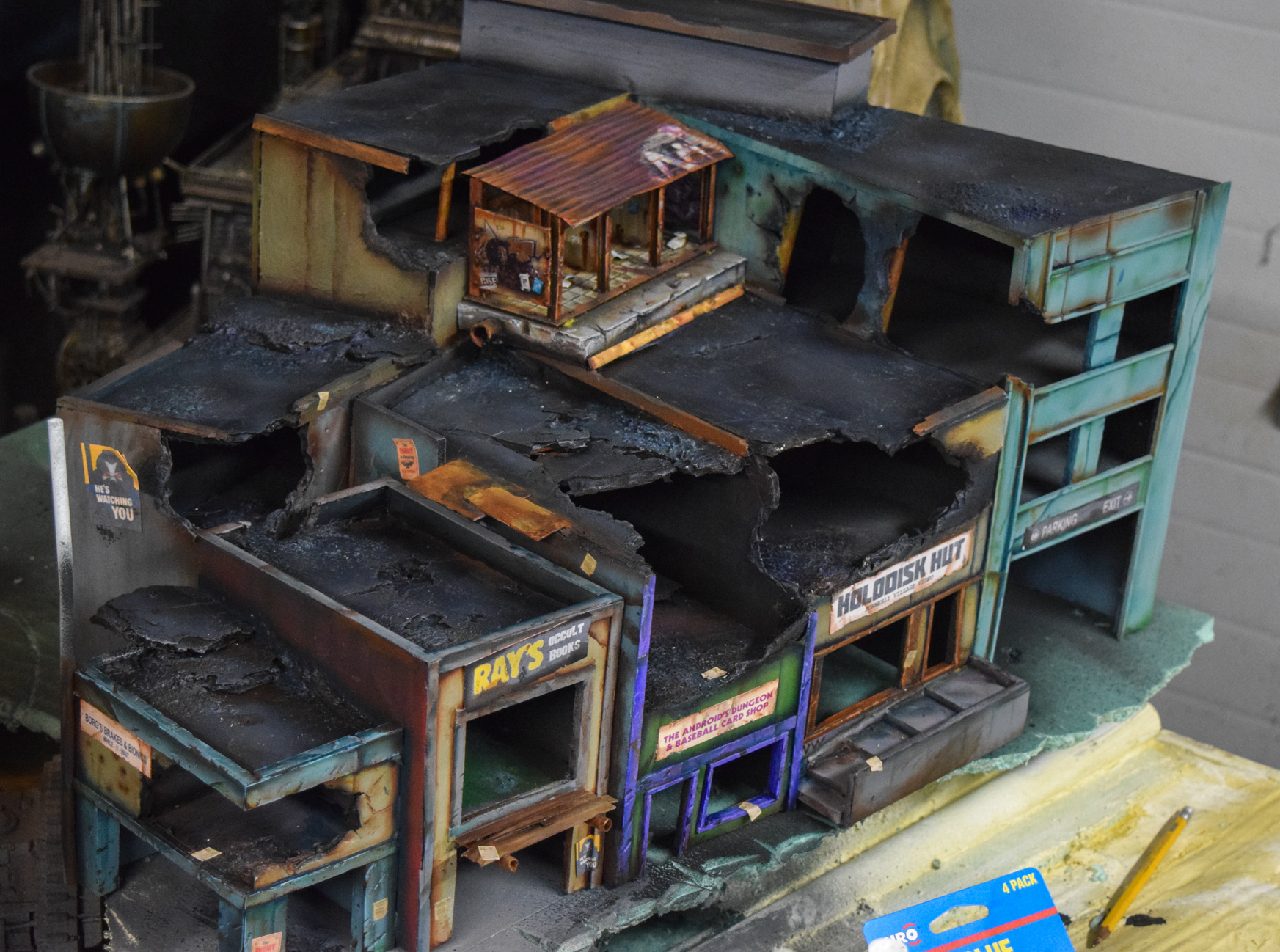 Being so large, these clumps of buildings were each painted separately.  Saves a lot of headache, and makes the hard to reach places much easier to get to.  Once done, simply a matter of attaching to the board and doing another layer of clay "concrete" to blend it all in.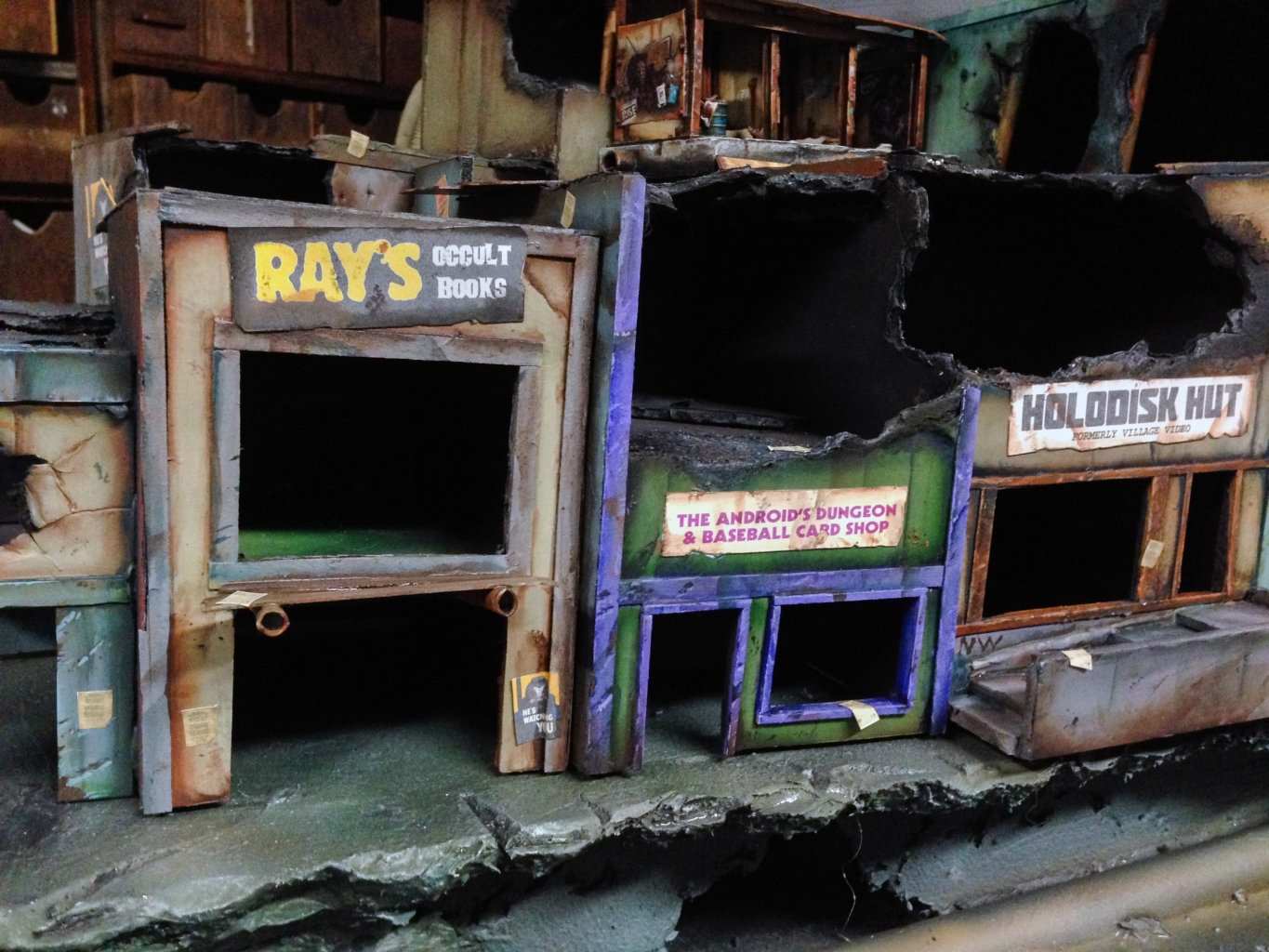 Don't mind me, just having too much fun!
See you next time for the final finish of the backdrop, ready for the army and it's photography.  See you then!
As always for more updates, or more images of other projects, feel free to visit me elsewhere:
Subscribe to our newsletter!
Get Tabletop, RPG & Pop Culture news delivered directly to your inbox.